OilandGasPress Energy Newsbites
Brent crude futures for November at $72.08 a barrel by 0651 GMT.
U.S. West Texas Intermediate (WTI) crude futures for October at $68.95 a barrel. OPEC August output rose 210,000 bpd from July
---
Africa Oil announces share capital update As a result of the exercise of 218,000 stock options under the Company's stock option plan, the Company now has 473,578,117 common shares issued and outstanding with voting rights as at August 31, 2021.
---
TechnipFMC Commences Tender Offer for up to $250 million aggregate principal amount (the "Maximum Tender Amount") of its 6.500% Senior Notes due 2026 (the "Notes"). The terms and conditions of the Tender Offer are set forth in an Offer to Purchase (the "Offer to Purchase"), dated August 31, 2021. The Company intends to fund the Tender Offer with cash on hand.
---
Louisiana struggle with heat, loss of power in the aftermath of Hurricane Ida Residents along the Gulf Coast are struggling after Hurricane Ida, which left at least five people dead. Soaring temperatures added to the struggles of more than a million people in and surrounding New Orleans who lost power and have no air conditioning, or any real estimates of when power will be restored.
---
DOE Reports Highlighting Record Growth, Declining Costs of Wind Power, released three reports showing record growth in land-based wind energy, significant expansion of the pipeline for offshore wind projects, and continued decline in the cost of wind energy generation – laying the groundwork for significant future gains as the Biden Administration pursues rapid acceleration of renewable energy deployment to reach its goal of 100% clean electricity by 2035.
---
Ukraine to Advance Energy Security, Clean Energy, and Climate Solutions. Ukraine's President Volodymyr Zelenskyy, U.S. Secretary of Energy Jennifer M. Granholm and Ukraine's Minister of Energy Herman Galushchenko signed a Joint Statement of Intent to advance energy and climate cooperation through the U.S.-Ukraine Strategic Energy and Climate Dialogue.
---
Norway well-positioned to supply hydrogen to Europe This year's programme includes researchers from SINTEF and NTNU who are highlighting hydrogen as an alternative to fossil fuels. Hydrogen production could also provide thousands of jobs in Norway.
---
World Officially Stops Using Leaded Gasoline After 99 Years The world started using leaded gasoline in 1922, with tetraethyllead as an additive to improve engine performance. However, tetraethyllead is linked to serious health problems, including heart disease, stroke, and cancer. The compound also affects the development of the human brain, especially harming children. The use of leaded gasoline "has been a catastrophe for the environment and public health," UNEP
---
E10 petrol to be sold at forecourts from TODAY in UK The greener fuel has been introduced in a bid by government to reduce vehicle emissions as part of its wider efforts to hit its decarbonisation targets. But while E10 petrol will cut CO2 outputs from road transport, there are some drawbacks.
---
Commodity Prices
Units
Price $
Change
Crude Oil (WTI)
USD/bbl
$68.61
Down
Crude Oil (Brent)
USD/bbl
$71.74
Down
Bonny Light
USD/bbl
$70.63
Up
Natural Gas
USD/MMBtu
$4.48
Up
OPEC basket 31/08/21
USD/bbl
$71.43
Up
At press time 1 September 2021
---
Eni Report on the purchase of treasury shares During the period from August 23 to August 27, 2021, Eni acquired n. 2,254,997 shares, at a weighted average price per share equal to 10.28838 euro, for a total consideration of 23,200,266.20 euro within the authorization to purchase treasury shares approved at Eni's Ordinary General Meeting of shareholders on 12 May 2021, previously subject to disclosure pursuant to art. 144-bis of Consob Regulation 11971/1999.
---
CME Group and IHS Markit Complete Joint Venture announced they have launched their joint venture, OSTTRA, a new post-trade services company. OSTTRA, 50/50 owned by CME Group and IHS Markit, is a leading provider of progressive post-trade solutions for the global OTC markets across interest rate, FX, equity and credit asset classes. It incorporates CME Group's optimization businesses –Traiana, TriOptima, and Reset – and IHS Markit's MarkitSERV. Headquartered in London, OSTTRA will be led by Co-CEOs Guy Rowcliffe and John Stewart.
---
Dana Launches e-Axle Production , announced today that it will begin production of its eS9000r e-Axle – the first in a line of Spicer Electrified™ Zero-6 e-Axles – to support the market launch of the Freightliner Custom Chassis Corporation (FCCC) all-electric MT50e medium-duty last-mile delivery vehicle.
---
SoCalGas Partners with Hyzon Motors announced today their plans to partner on a hydrogen-powered fuel cell electric utility truck. The partnership supports SoCalGas' NetZero 2045 climate commitment, which includes replacing its over-the-road fleet with electric and fuel cell electric vehicles, achieving a 100% zero emissions fleet by 2035. The companies released this announcement at the Advanced Clean Transportation Expo, currently taking place in Long Beach, Calif. As part of the partnership, Hyzon will deliver a Class 3 commercial service body utility truck to SoCalGas by 2022. The truck is expected to reach a maximum power of 200 kilowatts, with a range of 300 miles and will be built on the existing chassis OEM used by SoCalGas, minimizing the updates needed for operations, servicing and training.
---
Kawasaki Receives First Order for a New 86,700 m³ LPG-fueled LPG/ LAG Carrier The vessel is equipped with separate cargo tanks designed to carry LPG and LAG at the same time. This contract represents the 71st LPG carrier to be constructed by Kawasaki, and their eighth LPG-fueled LPG carrier. Kawasaki plans to complete the construction of the vessel at its Sakaide Works in 2023.
---
Iraq need international support in the transition to clean energy Ali Allawi, the deputy prime minister and finance minister of Iraq, has written in the Guardian to urge oil producers to pursue "an economic renewal focused on environmentally sound policies and technologies" that would include solar power and potentially nuclear reactors, and reduce their dependency on fossil fuel exports.
---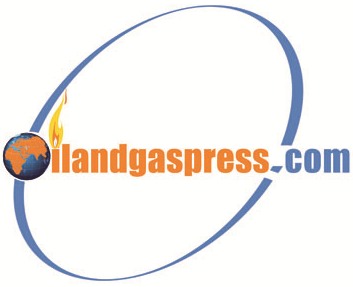 Compiled by: OGP Staff, Segun Cole , Please send us your industry related news for publication
Announce new products, New Partnerships, New director appointment, New office, financial reports, New sales staff, new contracts, charity affiliations and general news and offers by your organisation! Submit your Releases or contact us now!
Submit a Press Release
Oilandgaspress.com | Energy, Climate, Renewable, Wind, Biomass, Sustainability, Oil Price, LPG, Solar
we provide you with the latest news summary with links straight to the source!!