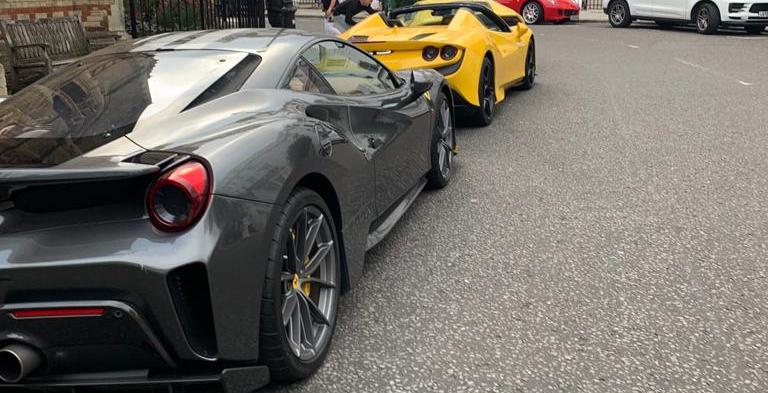 OilandGasPress Rig Count, Oil Prices , Energy News Analysis
EIA statistics show strong demand. Oil supply is also on way up.
---
Nigeria Struggles to Meet OPEC's Crude Oil Quota The country lost 90,000 barrels per day in August, or roughly 2.8 million barrels in the month, making last month's production of 1.43 million bpd one of the lowest in five years. Due to Nigeria's inability to meet its quota, in addition to the challenges in Angola, OPEC produced about 10 per cent below its overall quota but kept output from its 13 members at about 27.11 million barrels a day in August.
---
Top Export Destinations for Nigeria's Crude Oil for 2020 trading year India, Netherlands and Spain have now filled the vacuum left by the United States as top buyers of Nigeria's crude oil, according to a document from the Nigerian National Petroleum Corporation (NNPC) .India led with 107.89 million barrels, followed by Netherlands with 73 million barrels, Spain with 70.4 million barrels.South Africa with 68.3 million barrels, Italy purchased 32.5 million barrels, while China bought a total 29.6 million barrels
---
UAE government's new visas to enable foreigners to settle in the emirates. The green visa will enable highly skilled individuals, investors, entrepreneurs and top students and graduates to sponsor themselves. It also allows the sponsorship of parents, as well as young people until the age of 25, instead of 18.
---
ADNOC aims to sell 7.5% stake in ADNOC Drilling IPO This is the second public flotation of a company owned by the Abu Dhabi oil company after in 2017 it listed ADNOC Distribution ADNO.AD, the largest operator of petrol stations and convenience stores in the United Arab Emirates.
---
UK. New van uptake up 2.6% year to date The new light commercial vehicle (LCV) market saw its second best August on record with 20,582 registrations, according to the latest figures released today by the Society of Motor Manufacturers and Traders (SMMT).
---
Pertamina Go Sustainable Pertamina also supports SDGs (Sustainable Development Goals) achievements through implementing ESG (Environmental, Social, and Governance)-based programs in all of its operational areas. It is part of the Social and Environmental Responsibility (TJSL) to realize economic benefits in the community.
---
MHI Group's effort to expand businesses for the CCUS value chain Mitsubishi Shipbuilding, a part of Mitsubishi Heavy Industries (MHI) Group, has been granted Approval in Principle (AIP)(Note1) from the French Classification Society Bureau Veritas (BV) for a cargo tank system to be mounted in a liquefied CO2 (LCO2) carrier.
---
OPEC to host a ministerial roundtable on energy, climate and sustainable development The roundtable will be held under the framework of the 'Charter of Cooperation' to discuss key challenges and opportunities related to global action aiming to tackle climate change in the context of sustainable development and efforts to eradicate energy poverty.
---
Commodity Prices
Units
Price $
Change
Crude Oil (WTI)
USD/bbl
$69.33
Down
Crude Oil (Brent)
USD/bbl
$72.68
Down
Bonny Light
USD/bbl
$71.76
Down
Natural Gas
USD/MMBtu
$4.68
Up
OPEC basket 03/09/21
USD/bbl
$72.58
Up
At press time 06 September 2021
---
Mercedes-Benz VISION AVTR Mercedes-Benz gives an outlook on possible applications of brain-computer interface technology in the car at the IAA MOBILITY Selecting the navigation destination by thought control, switching the ambient light in the interior or changing the radio station: Brain-computer interfaces (BCI) enable this new form of machine control.
---
One million electrically powered vehicles on Germany's roads 1 Germany recently reached its target of one million electric vehicles, as set by the Federal Government. At the beginning of August, Peter Altmaier, Federal Minister for Economic Affairs, announced, "For the first time, one million electric vehicles are now traveling on German roads."
The federal government is putting the "Germany network" with more than 1,000 fast charging locations out to tender. By the end of 2023, the next fast charging point should be available anywhere in Germany in just a few minutes!
---

The active rig count acts as a leading indicator of demand for products used in drilling, completing, producing and processing hydrocarbons.
Region
Period
No. of Rigs
Change
U.S.A
3rd Sept. 2021
497
-11
Canada
3rd Sept. 2021
152
+5
International
Aug. 2021
777
+26
Baker Hughes Rig Count to 06 September 2021
---
$14 Billion 'Ill-Spent' On Development Projects In Nigeria's Oil Region Despite the fact that $14 billion (6 trillion Nigerian naira) was allocated to NDDC over two decades, as many as 13,777 projects to improve the living conditions for people in the Niger Delta were "substantially compromised," Malami said, presenting a forensic audit of NDDC.
---
---
Oil and Gas News Straight from the Source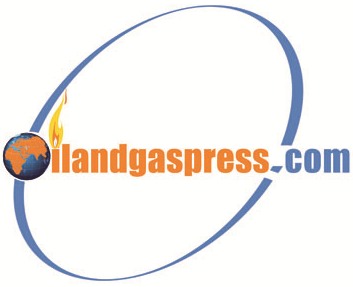 Compiled by: OGP Staff, Segun Cole , Please send us your industry related news for publication
Announce new products, New Partnerships, New director appointment, New office, financial reports, New sales staff, new contracts, charity affiliations and general news and offers by your organisation! Submit your Releases or contact us now!
Submit a Press Release
---
Oilandgaspress.com | Energy, Climate, Renewable, Wind, Biomass, Sustainability, Oil Price, LPG, Solar
we provide you with the latest news summary with links straight to the source!!