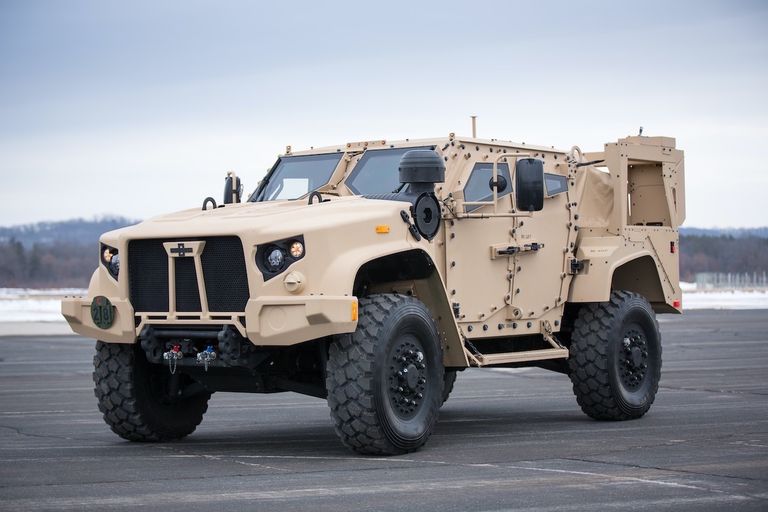 Pentagon Says, Electric Military Vehicles Are Part of Biden Climate Agenda
Fleets of electric vehicles ready to shoulder the military's workload and slash greenhouse gas emissions over the coming decade — that's what the Pentagon is hoping it can pull off as part of President Joe Biden's efforts to combat climate change, Deputy Defense Secretary Kathleen Hicks said Monday.
---
Tactical vehicles will first go hybrid, using a mix of fossil fuels and electricity, before making a full transition, while about 170,000 non-tactical cars and trucks used on military bases could go right to electric, Hicks said while touting the climate initiatives at Wayne State University in Michigan. The Army has more than 242,000 tactical wheeled vehicles such as the Humvee, according to the Government Accountability Office.
The proposed shift echoes the Navy's Great Green Fleet plans a decade ago under the Obama administration, which was similarly focused on reducing greenhouse gases and climate change.
---
Under Navy Secretary Ray Mabus, the service spent about seven years trying to adapt ships and aircraft to run on domestically supplied biofuels — which are made from plants such as corn and animal fat and waste such as manure — instead of conventional fossil fuels. But dropping oil prices and limited supplies of the alternative fuels left the Great Green Fleet with limited reach when President Barack Obama left office in 2017.
---
Information Source: Read More
Oil and gas, press , | Energy, Climate, Renewable, Wind, Biomass, Sustainability, Oil Price, LPG, Solar