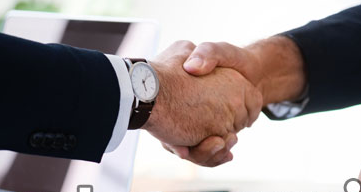 Proton Motor signs MoU with Electra Commercial Vehicles
Proton Motor Fuel Cell GmbH announces that it has signed a Memorandum of Understanding (MoU) with UK company "Electra Commercial Vehicles Limited" to develop the zero-emission fuel cell truck market in the UK and Ireland.
---
Under the MoU, Electra will act as system integrator to integrate Proton Motor's fuel cell systems into their existing electric truck portfolio. Proton Motor will provide engineering support and training to Electra during the development and qualification of their fuel cell trucks. Both parties will jointly develop a prototype vehicle for serial testing. Additionally, Electra will place an initial order for five Proton Motor fuel cell systems.
It is also agreed to carry out sales and marketing activities jointly in the UK.
---

Proton Motor's extended reach within the mobility sector Demand for zero-emission trucks in the UK is rapidly increasing, as local councils and large fleet operators plan to meet their carbon emission reduction targets. To meet this demand, Electra is planning to expand its production capacity in the next 12 months. 
---
Dr. Faiz Nahab, CEO of Proton Motor, commented: "We are delighted to have signed this Memorandum of Understanding with Electra, which is the leading manufacturer of all electric trucks in the UK. This will have the potential to further expand Proton Motor's extended reach within the mobility sector and secure a leading position in the UK market."
---
Sid Sadique, Chairman of Electra Commercial Vehicles Ltd, stated: "We have been assessing fuel cell systems from a number of suppliers and are very pleased to have signed the Memorandum of Understanding with Proton Motor. The system and engineering support from Proton Motor will allow Electra to expedite the development of its new range of fuel cell – battery electric trucks that will help meet the increasing demand for zero-emission trucks in the UK."
---
Information Source: Read Full Release ..–>