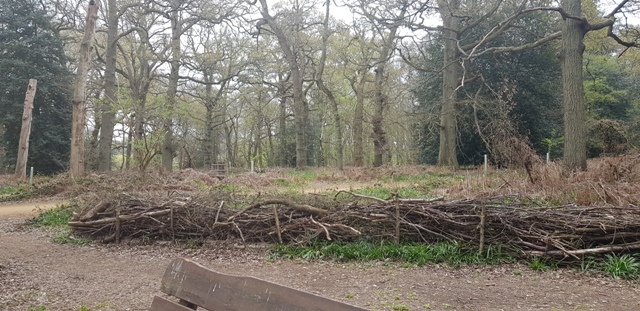 Rig Count,Energy Prices,Newstrack to 17/05/2021
The 20th Annual Statistical Meeting (ASM) of the Organization of the Petroleum Exporting Countries (OPEC) has started via videoconference. IEA estimates this year's growth in oil consumption by 230,000 barrels a day to 5.7 million a day amid a stronger outlook for the U.S. and China.
---
Nigeria's Oil Sector Growth Declined by 19.8% in Q4 according to data from the Organisation of Petroleum Exporting Countries (OPEC).The report showed that Nigeria's real Gross Domestic Product (GDP) grew by 0.1 per cent year-on-year in Q4, 2020, following a 3.6 per cent contraction in Q3, 2020
---
Energy/ Oil Related News Today on PR Newswire Updated Daily
---
Formulation of "JAPEX2050" Japan Petroleum Exploration Co., Ltd. (JAPEX) hereby announced that it has formulated "JAPEX2050: Toward a Carbon-Neutral Society" (hereinafter "JAPEX2050"), which sets forth JAPEX's direction as a comprehensive energy company in light of the government's "Realizing Carbon-Neutral Society in 2050" initiative.
---
Commodity Prices
Units
Price $
Change
Crude Oil (WTI)
USD/bbl
64.46
Up
Crude Oil (Brent)
USD/bbl
67.72
Up
Bonny Light
USD/bbl
66.21
Down
Natural Gas
USD/MMBtu
2.98
Up
OPEC basket 14/05/21
USD/bbl
66.16
Down
At press time 17, May 2021
---

Sasol and Sonatrach Raffineria Italiana (SRI) have formed a Temporary Association of Companies (ATI) to collaborate on developing hydrogen production projects. The resolution of the Sicilian Regional Council n. 47 of 29 January 2021 nominates Sicily to be the seat of the National High Technology Center for Hydrogen ("Hydrogen Valley"). An expression of interest for inclusion on the long list of subjects interested in the establishment of the Centre had to be made by 22 April.
---
Rosneft has reported first-quarter net income of 149 billion roubles ($2 billion), Earnings at the group, which is around one-fifth is owned by BP, have been boosted by a 20% annual increase in oil prices, supported by a global deal on production cuts.
---
Rubber Made From Dandelions is Making Tires More Sustainable A major tire company in Germany has partnered with the University of Aachen to produce dandelion rubber tires in a bid to cut back on landfill waste, microplastic pollution, deforestation, and economic shortcomings related to rubber tree cultivation.
---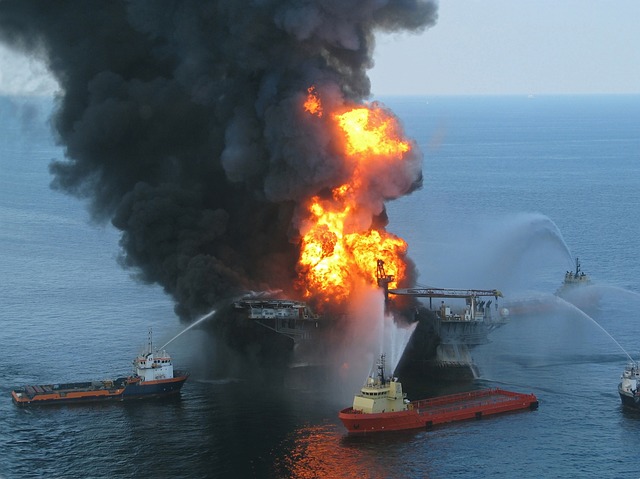 Damage Assessment Begins on Overturned Cargo Ship after Fire Smoke pours out of the hull of the Golden Ray cargo ship as firefighters hose down the remains of the overturned vessel, May 14, 2021, in Brunswick, Georgia.
---
Gazprom Management Committee reviews prospects for gas supply In line with the gas grid expansion procedure adopted in Russia, the Company's activities are based solely on substantiated proposals from heads of regional administrations.
---

Baker Hughes Declares Quarterly Dividend Baker Hughes Board of Directors declared a cash dividend of $.18 per share of Class A common stock payable on June 4, 2021 to holders of record on May 25, 2021.
---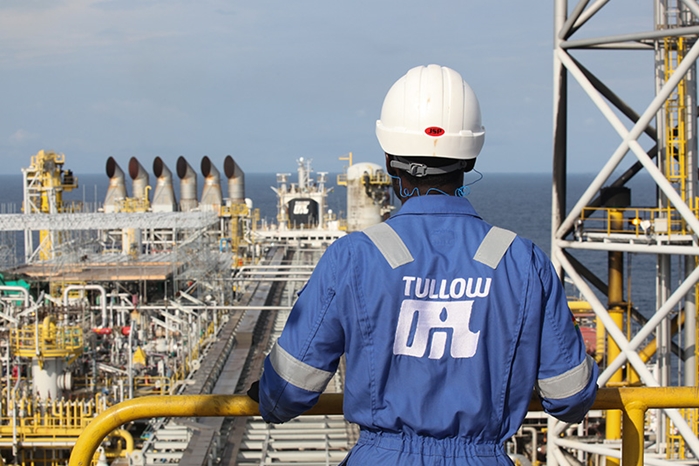 Tullow Oil plc – Announcement of closing of $1.8bn senior secured notes Tullow Oil plc announced that it has completed its offering of $1,800 million aggregate principal amount of 10.250% senior secured notes due 2026 (the "Notes"). Interest will be payable semi-annually.
---
Interior and Energy Departments Continue Efforts to Advance Offshore Safety and Environmental Sustainability U.S. Department of Energy have entered into a cooperative agreement with Texas A&M Engineering Experiment Station to support the ongoing operation and maintenance of the Ocean Energy Safety Institute (OESI).
---
In Uganda, renewables are making the future brighter for many young patients Enel Green Power's solar energy together with the humanitarian commitment of EMERGENCY at the new pediatric center in Entebbe, Uganda, an outstanding medical facility designed by an outstanding architect, Renzo Piano.
---
Lloyd's Register approves ballast unit for Spanish floater Lloyd's Register (LR) has granted approval in principle for Spanish company Seaplace's active ballast control system, designed for the company's Crown floating offshore wind platform concept.
Crown includes both buoy and reduced-draft spar operational concepts, which the company said are expected to reduce CAPEX costs.
---
Iran's Petropars Ltd. will be awarded a $1.78 billion contract by the National Iranian Oil Co. to develop the giant Farzad-B gas field Petropars will produce 28 million cubic meters of gas a day from the offshore deposit within five years, according to the agreement, the Iranian oil ministry's official Shana news service reported.
---
The Environmental Protection Agency (EPA) ordered the shutdown of Limetree Bay refinery, a U.S. Virgin Island refinery that historically was positioned as a key fuel source for the East Coast due to public health concerns. The 200,000-barrel-a-day refinery in St. Croix is required to pause operations after repeated operational infractions, according to the EPA. after it spewed oil droplets on nearby communities and contaminated drinking water.
---
Repsol and Krean launch Ekiluz to promote citizen cooperatives for renewable generation Installation of solar farms of significant size, between 1 MW and 5 MW, will enable sustainable energy infrastructures close to the users, allowing them to take advantage of economies of scale.
---
Baker Hughes Rig Count to 14th May 2021
Region
Period
No. of Rigs
Change
U.S.A
14th May 2021
453
+5
Canada
14th May 2021
59
+4
International
April 2021
695
-20
---
Disclaimer
News articles reported on OilAndGasPress are a reflection of what is published in the media. OilAndGasPress is not in a position to verify the accuracy of daily news articles. The materials provided are for informational and educational purposes only and are not intended to provide tax, legal, or investment advice.OilAndGasPress welcomes all viewpoints. Should you wish to provide a different perspective on the above articles.
Email us info@OilAndGasPress.com