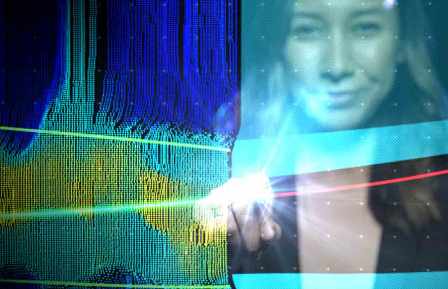 Schlumberger Launches New Mapping Service
Announced the launch of the PeriScope Edge* multilayer mapping-while-drilling service. The new service expands the depth detection range and improves resolution compared to existing services, while utilizing cloud and digital solutions to offer reservoir insights. This reduces uncertainty and ensures optimal reservoir exposure while drilling, thus enhancing well construction efficiency.
---
"Reducing geological uncertainty plays a critical role to improve drilling performance," said Jesus Lamas, president, Well Construction, Schlumberger. "The PeriScope Edge service introduces new measurements and an industry leading inversion process, enabled by hardware and digital innovations, to deliver accurate geosteering in reservoirs where multiple thin layers could not previously be mapped. This, combined with cloud computing and secure connectivity, creates a unique geosteering workflow that links stakeholders for instant decision making, which results in optimal reservoir exposure improving net-to-gross ratios, and ultimately greater overall drilling performance that unlocks full reservoir potential."
---
New measurements expand the depth of detection and improve the resolution compared with previous bed-boundary detection services, enabling the PeriScope Edge service to deliver clearer boundary delineation—even for multiple layers of 3 ft or less.
---
The multilayer service uses new deep-resistivity technology and a transverse antenna for multidirectional measurements to reveal up to eight bed-boundary layers, providing definition and certainty beyond a 25 ft radius. Leveraging these capabilities, PeriScope Edge service helps drillers sustain a more accurate trajectory while inside the reservoir, which contributes to greater reservoir exposure that leads to optimal production.
---
Information Source: Read Full Release ..–>
Oilandgaspress.com | Energy, Climate, Renewable, Wind, Biomass, Sustainability, Oil Price, LPG, Solar