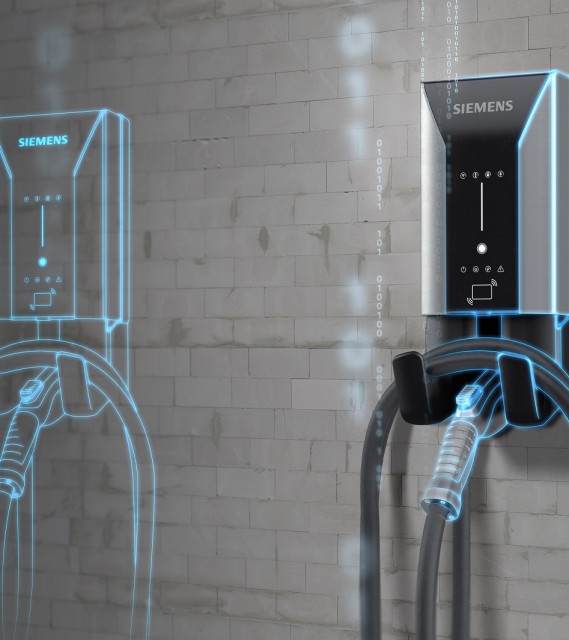 Siemens drives transformation of the mobility industry
As a focused technology company, Siemens is presenting a holistic look at mobility for today and for the future. The focus is on how the real and digital worlds are combined in technical products and digital solutions to make industry, infrastructure and transportation more intelligent, efficient and sustainable.
---

Electric vehicles are charged worldwide using different, need-adapted Siemens charging solutions. However, high-performance smart grids are also essential for safe, economical and ecofriendly operation. In this regard, Siemens is contributing decades of global experience and expertise. With its diverse solutions for electromobility, the company is a strong partner for OEMs, power utilities, fleet operators, companies, cities and end customers.
---
Achieving a sustainable mobility mix is especially important for Siemens, as Karl Blaim, Managing Director of Siemens Mobility, emphasized: "Urbanization is causing the volume of traffic to continue to rise, and at the same time we aim to greatly reduce CO2 emissions. For this reason, it's important to intelligently connect means of transportation.
---
Road and rail are seamlessly interconnected, and rail, as the most sustainable means of transport, will form the backbone of mobility in the future. Using digital technologies, Siemens Mobility is increasing the capacity, efficiency and comfort of rail, intelligent Mobility-as-a-Service solutions are seamlessly connecting rail services with other means of transport, and hydrogen and battery-powered trains are rounding off carbon-neutral rail transport where electric overhead lines are not viable."
---
Information Source: Read More–>
Oilandgaspress.com | Energy, Climate, Renewable, Wind, Biomass, Sustainability, Oil Price, LPG, Solar