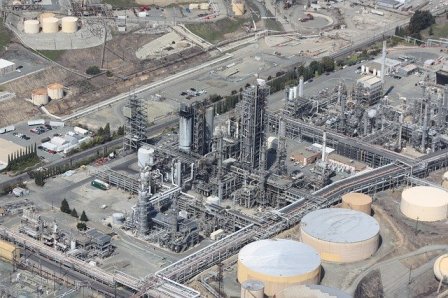 Tokyo Gas in JV with the PTT Group Company
Tokyo Gas Engineering Solutions Corporation (TGES) has agreed with the joint venture agreement with Siam Management Holdings Company Limited (SMH) which is the wholly owned subsidiary of PTT Public Company Limited (PTT) and will jointly establish PTT&TGES Optec Company Limited (Optec) to enter into on-site energy service business including improving efficiency technology solutions and fuel supply such as LNG supply in relation to factories, small power producers and utilities in Thailand.
---

Optec will aim to stable operation as well as business expansion in collaboration with a PTT's wide customer base and brand power in Thailand along with TGES's technical and marketing knowledge of fuel conversion and energy management based on worldwide abundant experiences. In addition to fuel supply, such as LNG by lorries for industrial customers, Optec will specifically implement more advanced energy service with a combination of installation of combined heat and power system, solar as well as biomass power and thermal generation system and visualization/automatic optimum control system of several equipment in Thailand where fuel conversion from LPG and heavy oil to LNG will be rapidly proceeded.
---
Following our projects such as construction of LNG receiving terminal and One Bangkok project as the first urban district cooling in Thailand, TGES will contribute to continuous development of Thailand through our business, and also constantly promote growth of economies in Southeast Asia as well as CO2 reduction on a global scale
---
Information Source: Read More
Oilandgaspress.com | Energy, Climate, Renewable, Wind, Biomass, Sustainability, Oil Price, LPG, Solar