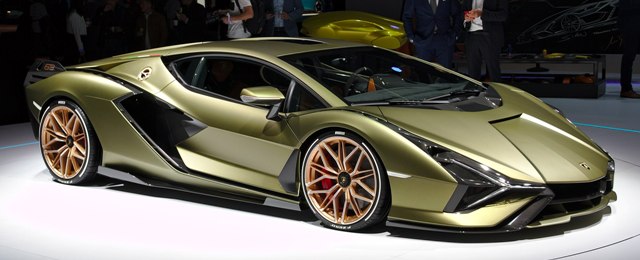 Top Gear Electric Awards 2021
Chris Harris's EV of the year: the Lamborghini Sián
The Lamborghini Sián – not a hybrid in the conventional sense, uses a supercapacitor and electric motor to effectively chamfer off harsh gearchanges and add a torque boost at low revs. But the driving experience is sensational – a big V12, all the noise, all the theatre I want from a supercar and a reminder of what a difficult job engineers have to make pure electric cars deliver the same energy and emotion.
Information Source: Read More ..–>
---
The innovative, lightweight mild-hybrid architecture uses a lithium-ion supercapacitor, which is three times more powerful than a battery of the same weight. It is a low-voltage 48V system, enabling peak currents of up to 600A. Powered by this current, the electric motor delivers engine torque directly to the rear wheels, and during braking uses the inertia to recharge the capacitor. The electrical power flow is symmetrical, for the same efficiency during the charge and discharge cycles, without overheating.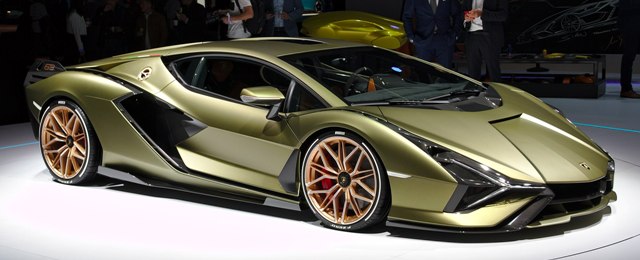 The Lamborghini Sián FKP 37 is a mid-engine hybrid sports car produced by the Italian automotive manufacturer Lamborghini. Unveiled online on 3 September 2019, the Sián is the first hybrid production vehicle produced by the brand.

The Sián FKP 37 is the first super sports car powered by a V12 engine and hybrid technology based on supercapacitors. Its powerful V12 engine, coupled with electric boost, creates an unrivaled gem of engineering and technology. Sián—lightning in Bolognese—is a name that captures the car's true character, foremost its speed, which exceeds 220 mph (350 km/h).
---
The Design DNA of Lamborghini is taken to its peak levels: inspired by the Countach, the Sián FKP 37 has sharp lines, aerodynamic elegance and an unmistakable silhouette. 
Its totally carbon fiber body leaves you breathless. The electrochromic roof and moving surfaces controlled by smart materials are sculpted by innovative lines. The Terzo Millennio-inspired headlights leave behind an indelible luminous signature that will shape future Lamborghini design.