Toyota's New Land Cruiser
Toyota Motor Corporation (Toyota) announced that it has launched its new Land Cruiser on August 2.
The new Land Cruiser 300 Series is a complete redesign of the outgoing 200 Series, which launched in 2007.
The Land Cruiser adopts an updated version of the traditional ladder frame. By utilizing the latest welding technologies, the high-rigidity (20% more rigid than the 200 Series) lightweight frame boasts improved collision safety performance, quietness, and ride quality.
---
The body combines an increased number of high-tensile steel plates with an aluminum bonnet, roof, and door panels; the power train has been moved 70 mm rearward and 28 mm downward.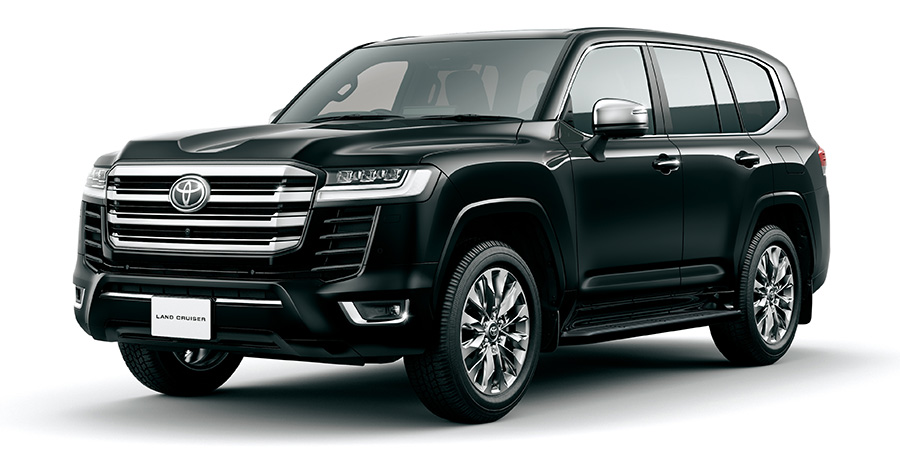 These improvements have led to a significant reduction in body weight of approximately 200 kg, a lower center of gravity, and superior front-rear weight distribution. Together with an enhanced driving position, the new Land Cruiser delivers a ride more in tune with its driver's intentions. The reduction in body weight contributes to improving Land Cruiser's environmental performance.
---
It features a newly developed high-mount double-wishbone front and trailing-link rigid-axle rear suspension system. The position of the rear shock absorbers has been optimized for improved ride comfort and steering stability.
---
It combines a hydraulic power steering system capable of withstanding use in harsh environments with an electric steering actuator. This not only enables the addition of steering support functions such as Lane Tracing Assist, but also delivers outstanding maneuverability at low speeds, reduced kickback while driving off-road, and a crisper steering feel. (Equipped as standard on the ZX, GR Sport, and VX grades)
---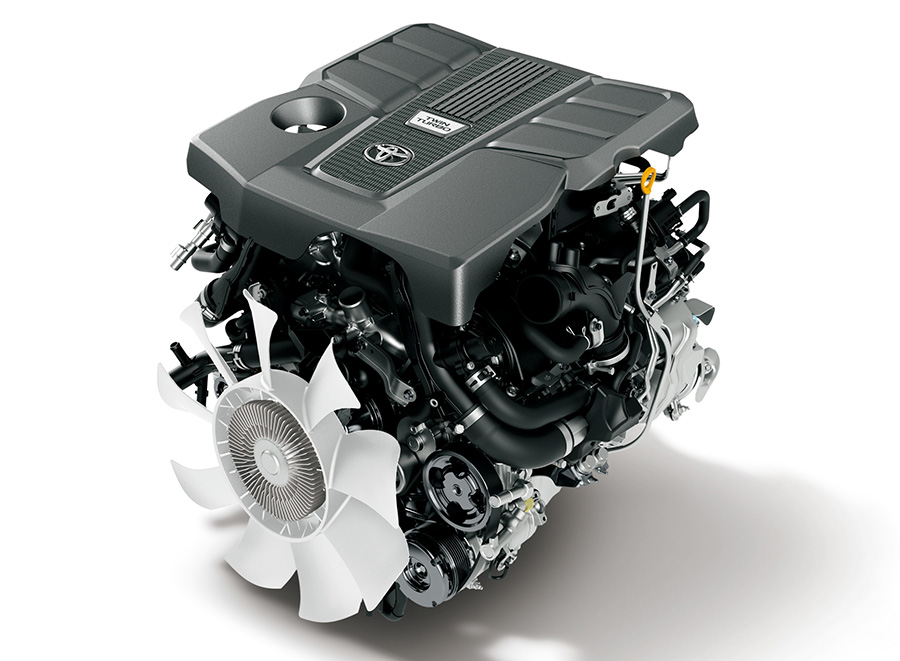 Available with a newly developed 3.5-liter V6 twin-turbo gasoline engine, with a maximum output of 305 kW (415 PS) and a maximum torque of 650 Nm.
---
The 3.3-liter V6 twin-turbo diesel engine features various optimizations, such as to its piston combustion chambers, intake ports, and injectors. It combines a maximum output of 227 kW (309 PS) and a maximum torque of 700 Nm with outstanding fuel efficiency. From a driving perspective, the supercharger performance of the newly adopted variable-nozzle two-way twin-turbo promises thrilling acceleration in all manner of scenarios. The superb responsiveness of the single-turbo offers powerful acceleration at low speeds; at high speeds, the large intake volume of the twin-turbo contributes to smooth acceleration.
---
Information Source: Read Full Release ..–>
Oilandgaspress.com | Energy, Climate, Renewable, Wind, Biomass, Sustainability, Oil Price, LPG, Solar
Please use our attached online form.
Submit your Releases or contact us now!

Submit a Press Release
Follow us: @OilAndGasPress on Twitter | OilAndGasPress on Facebook
News on Saving Energy, Protecting the Environment
The information comprised in this section is not, nor is it held out to be, a solicitation of any person to take any form of investment decision.