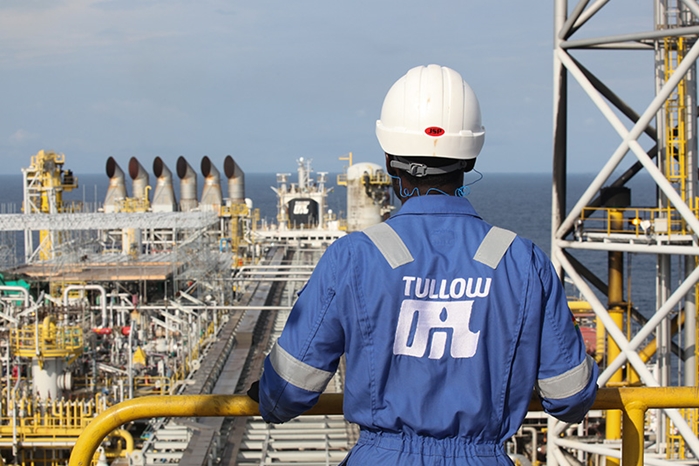 Tullow Announce November Trading Update
Tullow issues the following statement to provide an update on its ongoing operations and expectations for the full year. The information contained herein has not been audited and may be subject to further review and amendment.
---
Production
· Group working interest production averaged 59,400 boepd to end October 2021, in line with expectations.
· Full year production guidance remains unchanged with a range of 58,000-61,000 boepd.
· Production guidance for next year will be provided in Tullow's Trading Statement in January 2022 after work programmes and budgets are agreed with Joint Venture (JV) Partners across Tullow's portfolio.
---
Non-operated
· Production guidance for the non-operated portfolio is c.17,000 bopd net to Tullow for the full year, in line with expectations.
· In Gabon, the Simba expansion project has made good progress with a successful infill well brought onstream in September 2021. A new 10-inch pipeline, which will allow increased offtake from the field, is expected to be operational in December 2021.
· In Côte d'Ivoire, the Espoir field is now back in production following an extended shutdown. Tullow continues to work with the Operator (CNR) to help prepare a remediation plan for the FPSO.
---
Exploration
· In Gabon, selective infrastructure-led exploration has led to the Wamba discovery which is adjacent to the non-operated Tchatamba South oil field. The discovery has the potential to deliver oil production from mid-2022, subject to capital allocation and budget decisions.
· In the emerging basins of Guyana and Argentina the focus remains on unlocking value from the substantial prospective resource base whilst seeking to reduce the Group's capital exposure.
· In Guyana, the Kanuku JV Partners plan to drill the Beebei-Potaro commitment well in mid-2022, targeting in excess of 200 mmbbls gross mean unrisked prospective resources across two targets.
· Following the GVN-1 well result, the JV Partners have notified the Government of Suriname that they have elected not to enter into the next phase of Block 47, and Tullow will exit this licence on 31 December 2021. Tullow has also decided to exit Block 54 at year end.
---
FINANCIAL UPDATE
· Full year Group capital expenditure is expected to be c.$265 million (previously c.$260 million), adjusted to take account of revised Kenya expenditure.
· Full year underlying operating cashflow1 is expected to be c.$600 million, and free cash flow is forecast to be c.$100 million, subject to year-end working capital movements, and excluding any consideration received in respect of Uganda.
· Tullow is set to receive $75 million from Total following a Final Investment Decision (FID) for the Lake Albert Development in Uganda. Whilst Tullow understands that both CNOOC and Total have now taken FID, it is uncertain whether the final parliamentary approval will be received before year end. Therefore, this payment may occur in early 2022.
---
Information Source: Read More
Oil and gas, press , | Energy, Climate, Renewable, Wind, Biomass, Sustainability, Oil Price, LPG, Solar