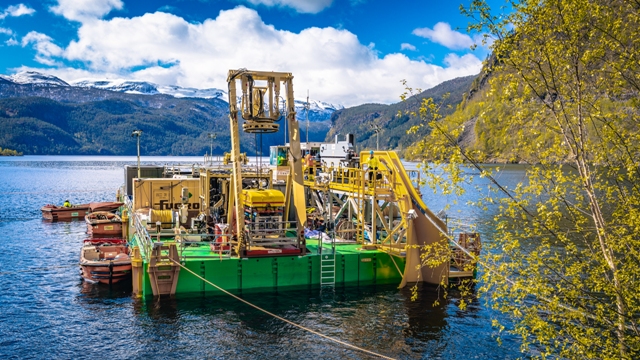 UK and Norway subsea electricity interconnector now operational
National Grid's €1.6 billion North Sea Link (NSL), a joint venture with Norwegian system operator Statnett, will start commercial operations today, marking a major milestone in the UK's journey to net zero. By enabling the trade of renewable energy between the two countries, North Sea Link will help reduce the burning of fossil fuels in the UK and avoid 23 million tonnes of carbon emissions by 2030.
---
The 450-mile cable, which connects Blyth in Northumberland with the Norwegian village of Kvilldal, near Stavanger, will start with a maximum capacity of 700 megawatts (MW) and gradually increase to the link's full capacity of 1400MW over a three-month period. The gradual increase in capacity follows the Norwegian system operator's standard approach for integrating new interconnectors. Once at full capacity, NSL will provide enough clean electricity to power 1.4 million homes.
---
North Sea Link will be the fifth interconnector for National Grid, which also operates links to Belgium, France and the Netherlands. By 2030, 90% of electricity imported via National Grid's interconnectors will be from zero carbon sources saving 100 million tonnes of carbon – equivalent to taking two million cars off the road. NSL has taken six years to build. Laying of the undersea cables began in 2018 and more than four million working hours have been spent on the project, including 5,880 working days at sea.
---
Information Source: Read More–>
Oilandgaspress.com | Energy, Climate, Renewable, Wind, Biomass, Sustainability, Oil Price, LPG, Solar