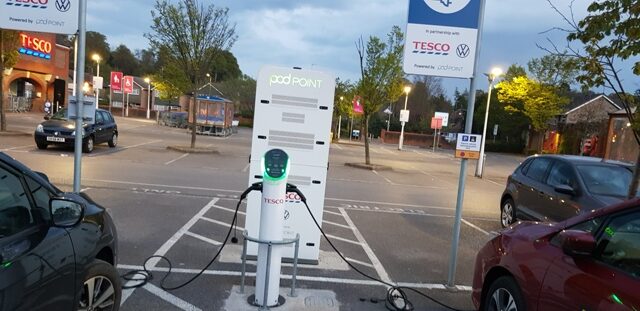 UK to accelerate mass adoption of electric vehicles (EVs)
Seven major British companies, including the operators of some of the largest commercial vehicle fleets in the country – bp, BT, Direct Line Group, Royal Mail, ScottishPower, Severn Trent and Tesco – have come together to work to help accelerate the mass adoption of electric vehicles (EVs) across the UK.
---
The UK's ambitions for electrification of road transport are world-leading and, in a report published today, the seven companies – working together as the Electric Vehicle Fleet Accelerator (EVFA) – have outlined a series of urgent actions needed from both industry and Government to deliver the targets.
---
The EVFA grew from Prime Minister Boris Johnson's Build Back Better Business Council. It brings together CEOs of companies that own and operate some of the largest van fleets in the UK and companies involved with infrastructure, EV charging, retail and insurance and repair.
Today's report details how supportive Government policy could help unlock private sector investment of £50 billion in infrastructure and in electric fleets in the UK over the next five years.
---
If the Government delivers on this agenda, the EVFA members have committed to converting the fleets involved to electric vehicles by 2030 and to buying British – buying 70,000 British-built vans by 2030 or sooner. They hope this clear statement of intent will act as a stimulus and help spur the investment decisions needed to develop EV van manufacturing in the UK.
---
Information Source: Read More…..