US Electric Vehicles Ambition for 2030 and Investment Agenda
The global market is shifting to electric vehicles and tapping their potential to save families money, lower pollution, and make the air we breathe cleaner. Despite pioneering the technology, the U.S. is behind in the race to manufacture these vehicles and the batteries that go in them. Today, the U.S. market share of electric vehicle sales is only one-third that of the Chinese electric vehicle market.
---
The President believes it is time for the U.S. to lead in electric vehicle manufacturing, infrastructure, and innovation, by investing in:
Installing the first-ever national network of electric vehicle charging stations.
Delivering point-of-sale consumer incentives to spur U.S. manufacturing and union jobs.
Financing the retooling and expansion of the full domestic manufacturing supply chain.
Innovating the next generation of clean technologies to maintain our competitive edge.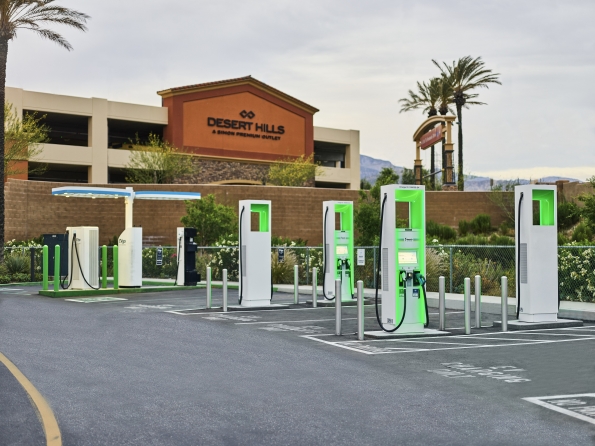 ---

Through the investments in the Build Back Better Agenda and Bipartisan Infrastructure Deal, we can strengthen U.S. leadership in electric vehicles and batteries. These once-in-a-generation investments will position America to win the future of transportation and manufacturing and create good-paying, union jobs, dramatically expand American manufacturing, make electric vehicles more affordable for families, and export our electric vehicles around the world.
---
And, the President has already made a down payment on his vision for U.S. leadership in auto manufacturing. Last month, the Department of Commerce announced $3 billion in currently available American Rescue Plan funds that can be used to advance the domestic electric vehicle industry in communities that have historically been the backbone of our auto industry.
---
Over the last decade, we have seen a transformation in the technology costs, performance, and availability of electric vehicles. Since 2010:
Battery pack costs dropped by 85 percent, paving the way to sticker price parity with gasoline-powered vehicles.
Average vehicle range increased dramatically as charging times shortened.
Electric models available to U.S. consumers expanded to over 40 last year – and growing.
---
Information Source: Read More…..