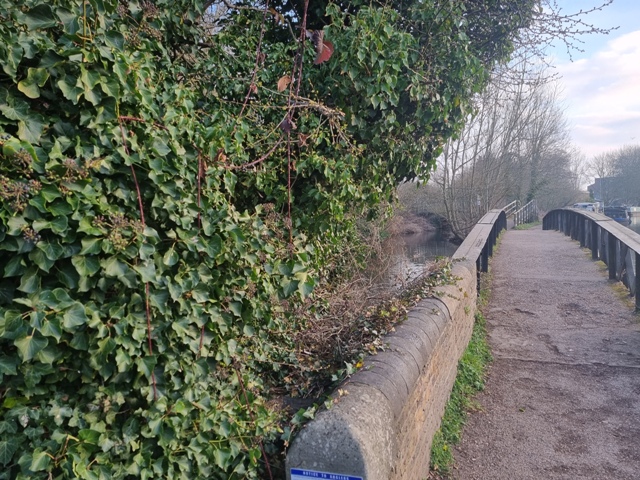 Energy / Automotive News As Reported
London, March 15, (Oilandgaspress) : Oil price volatility in 2023 will hasten North America and Europe's bid to transition away from hydrocarbons and reduce their dependency on oil and gas markets. There is a clear economic, environmental and political imperative for reducing this dependency, especially given Europe's move away from Russian oil and gas. However, at COP27, oil producing countries reaffirmed hydrocarbons' centrality to the future global energy mix – albeit at lower levels – while making a clear commitment to increase hydrocarbon production capacity. 2023 will be a pivotal year as the global energy system begins to bifurcate between hydrocarbon-based countries and energy economies based on renewable and low-carbon energy sources. Oil producers are betting that oil will remain in the global energy mix for longer and that prices will remain high in 2023, enabling their domestic diversification. Read More
---
Reference made to the press release issued January 6, 2023, regarding a Letter of Intent with HH2E. Nel Hydrogen Electrolyser AS, a subsidiary of Nel ASA (Nel, OSE:NEL), has now signed a firm contract with HH2E for 120 MW of alkaline electrolyser equipment. The value of the contract is approximately EUR 34 million. HH2E is a renewable energy company planning to deploy scalable hydrogen projects in Germany, such as the HH2E Lubmin in Mecklenburg-Vorpommern, where hydrogen production will commence by 2025 and be increased substantially by 2030. "These projects are important for the energy transition in Germany and Europe, and we are excited to support HH2E in their efforts to create a greener society", says Håkon Volldal, CEO of Nel "One of the prerequisites for reaching our goal of producing at least a quarter of a million tonnes per year of RED-II compliant green hydrogen in Germany by 2030 is the sufficient availability of high-quality electrolysers in Europe, such as those that Nel will supply. We are convinced on Nel's technology, customer support, and experience.", says Andreas Schierenbeck, Co-founder and board member of HH2E. Read More
---
Subsea 7 S.A. today announced the publication of the Annual Report containing the Consolidated Financial Statements for the Subsea7 Group and the Financial Statements of Subsea 7 S.A., the Parent Company, for the year ended 31 December 2022. The Annual Report is accompanied by the Sustainability Report for 2022, which was also published today. Read More
---
70 percent of all Porsches ever built are still on the road today. That's more than 700,000 911s alone. It's an enviable legacy that may soon become a bit of a burden. The upcoming ban on internal combustion sales, coming as soon as 2035 in places like California, threatens to send all those Carreras into museum collections.Yes, the 2035 ban on internal combustion only applies to new cars, but it'll have immediate and drastic effects on demand. Start fiddling with the demand and the oil industry's supply is going to get complicated. Porsche, then, is looking at ways to create a new supply, placing a $100 million bet on an seemingly unlikely source: synthetic, emissions-neutral fuel. Chilean emissions-neutral fuel, which is exactly where we went to sample it.
Porsche Program
Porsche has so far invested $100 million into the development of synthetic fuels, more commonly called e-fuels, a form of gasoline that literally comes out of thin air. Of that $100 million, three-quarters went to HIF Global, a synthetic fuels research company that turned around and built a prototype factory called Haru Oni near Punta Arenas, Chile. It's just down the road from Torres del Paine National Park, one of the most stunning places on earth, an untouched paradise and bucket list entry for serious hikers around the globe. Why plunk a factory down here? Because this is among the windiest places on earth, and wind is the key ingredient. Read More
---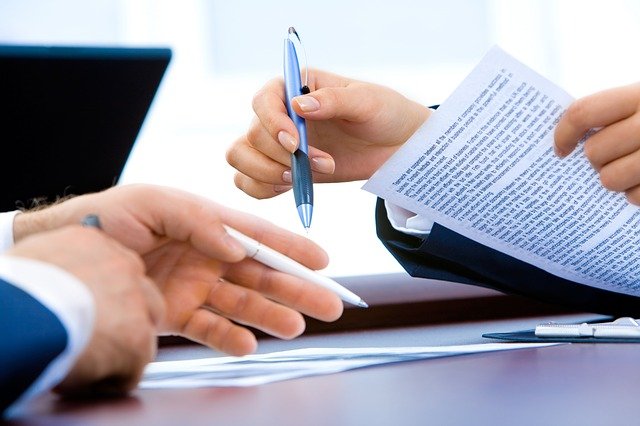 HIF Global and Siemens Energy reached an agreement which would allow Siemens Energy to expand its electrolyzer manufacturing capacity beyond its previously announced plans. This agreement will assist HIF Global in obtaining sufficient capacity for the HIF Matagorda eFuels Facility. The electrolyzers will aggregate an expected capacity of approximately 1.8 gigawatts (GW) to support approximately 300,000 tonnes per year of green hydrogen production.
Cesar Norton, CEO of HIF Global, said, "We face a time of incredible expansion in hydrogen production amid global supply chain challenges. The agreement with Siemens Energy allows for electrolyzer deliveries which could support the start of construction as early as the first part of 2024 for the HIF Matagorda eFuels Facility. We look forward to starting construction at the pioneering Texas green hydrogen and eFuels facility, with Siemens Energy's industry leading electrolyzer design and
manufacturing strength." Stefano Innocenzi, SVP, Sustainable Energy Systems of Siemens Energy said, "Hydrogen and powerto-X applications such as eFuels will play a key role in the energy transition. To ramp up this new industry, we need many projects, including large-scale ones, and investors and off-takers who are willing to make a promise for the future. These agreements give us planning certainty, creating the basis for ramping up the technology and the industry as a whole."
The HIF Matagorda eFuels Facility will be the first world scale eFuels facility, located in Matagorda County, Texas. HIF and Siemens Energy are engaged in front end engineering and design for 1.8 GW of Silyzer 300 polymer electrolyte membrane (PEM) electrolyzers that will use renewable energy to separate hydrogen from water, resulting in approximately 300,000 tonnes of hydrogen per year. The green hydrogen will be utilized together with recycled carbon dioxide to produce carbon-neutral eFuels, which are chemically equivalent to fuels used today and can therefore be dropped-in to existing engines without any modifications required. The green hydrogen and eFuels produced by the HIF Matagorda eFuels Facility will be able to convert approximately half a million cars to carbon neutral as early as 2027. Read More
---
HIF Global and Baker Hughes announced their agreement to cooperate on the development of technology to capture carbon dioxide directly from the atmosphere ("CO2 Direct Air Capture" or "DAC"). More specifically, HIF Global and Baker Hughes intend to test Baker Hughes' Mosaic DAC technology pilot units to accelerate DAC deployment at commercial scale. Cesar Norton, HIF Global CEO, said, "Ground-breaking technologies like Mosaic that enable efficient,low-cost CO2 capture from our atmosphere represent the future of CO2 recycling. Cooperation with our partner Baker Hughes on this important DAC initiative accelerates our plan to capture 25 million tons per year of CO2 and combine it with green hydrogen to produce 150,000 barrels per day of eFuels and decarbonize over 5 million vehicles in use today." Read More
---

The latest semi-annual Offshore Review and Outlook report has been released by Clarksons Research, profiling continued improving activity, utilisation and day rates across the offshore oil and gas market. Summarising the latest report, Steve Gordon, Managing Director of Clarksons Research, commented:
"Offshore markets continue to strengthen, with the Clarksons Offshore Index (covering Rig, OSV and subsea day rates) up 29% y-o-y to 89, the highest level since 2014 (2013: 102, 2017: 45). Macroeconomic concerns aside, offshore oil & gas vessel markets seem "well set" for further positive gains against a backdrop of supportive energy prices, improved demand and limitations in fleet supply (following the post-2014 period of rebalancing). Meanwhile, strong momentum continues in the expansion of offshore wind, and 2022 saw further capacity growth, record levels of newbuild WTIV & C/SOV ordering and tight vessel markets.
Energy Security…
Energy pricing remains supportive of offshore activity. Oil prices have started 2023 in the "supportive" $80-90/bbl range (Brent averaged $99/bbl in 2022 with some easing in 2H). For now, oil markets seem "balanced", although there are various factors that may impact (Chinese "re-opening", Russian & OPEC supply cuts, shale production, geo-political uncertainty, macroeconomic weakness). Gas prices have corrected in recent months but prices may firm in 2H-23, as Europe continues to diversify away from Russian supply. Offshore oil and gas is 16% of global energy supply (offshore wind is 0.4%), with offshore oil production expected to grow by 2.4% in 2023 to 25.6m bpd (27% of global oil) and offshore gas supply projected to grow by 3.6% to reach 131.7bn cfd (33% of global gas). $103bn of offshore oil and gas project CAPEX commitment was approved last year (2021: $89bn); $107bn is projected for 2023, up 31% vs the 2014-21 average but still 50% below the record $215bn in 2011. A security of energy supply focus is also supporting investment, particularly for gas and wind. $49bn of offshore wind project CAPEX is projected to be sanctioned in 2023, up from $22bn in 2022.
Sector Strength… Rig markets continue to tighten, with Jack-Up utilisation up 4pp y-o-y to 85% and Floater utilisation up 8pp to 83%. An increasingly tight market is developing, given improvements in demand (JU: +10% in 2022, FL: +14%) and reductions in overall supply (down 24% since 2014). High-spec rates for JUs are up 67% y-o-y to $115-135,000/day (amid record Middle East demand) and UDW floater rates firmed to ~$450,000/day. Our projections suggest demand will increase by ~80 units (JU: +50, FL: +30) in the next 2 years and given the yard position (~2/3 of the 43 "stranded" newbuilds may deliver in this period) plus reactivation costs, utilisation may exceed 93%. Read More
---
Kent has been awarded the Owner's Engineer contract for the Llŷr 1 and 2 wind farms in the Celtic Seas by developer Floventis Energy Ltd. This is a joint venture between Cierco, a renewable energy project development company, and SBM Offshore, specialists in floating offshore energy.
Llŷr, a flagship project for the UK, will further transform the world's ability to generate renewable electricity from wind. Llŷr projects are demonstrating the potential of two innovative floating offshore wind platforms within an array of 6 – 8 units each.
On this project and in partnership with Vekta Group, Kent will provide multidisciplinary Owner's Engineer support, covering CDM, Hull and Mooring, Electrical, WTG, Site layout, Geotechnical, Metocean, and project management. The two 100 MW projects are progressing through pre-FEED, expecting to reach a commercial operation date by 2027. The Llŷr projects will allow floating offshore wind in the Celtic Sea, with two test and demonstration arrays that will power in the region of 200,000 homes with 200MW of clean energy.
Cerianne Cummings, Kent's Offshore Wind Market Director, said: "Kent's knowledge and experience in the fixed and floating wind are unrivalled, which positions us as the ideal company to provide the expertise required on this project."
"We continually strive to push the boundaries of water depth, seabed type, standardisation, optimisation and asset management. We are proud to be part of this project, which is paving the way toward the commercialisation of floating wind and, therefore, a cleaner and greener future for everyone. We are very excited to be a part of the transition and look forward to working with Floventis on this milestone project."
David Keenlyside, Engineering Director for Floventis, said "The Llŷr wind farms are significant stepping stone projects for the floating wind sector – these two projects are a crucial step as we move towards commercial scale floating projects across the UK and beyond. As part of our commitment to delivering local economic and social value, we are working with our global network of partners to demonstrate new technology, advance the UK's energy security and importantly create new opportunities for the local supply chain." Kent is one of the leading providers of engineering and design services to the global offshore wind industry, involved in developing 70% of all UK offshore wind farms and developing the first certified project using the PISA geotechnical design. In the last decade, Kent has delivered 11GW+ operational wind farms, 1,500+ offshore wind structures, and 20+ offshore substations. Floventis will deliver 20% of the 1 GW UK Government target for floating wind before 2030, setting a new standard for cost reduction pathways for large scale floating offshore wind developments in the UK. Read More
---
Notice Concerning Absence of Hydrogen-Powered Corolla from Super Taikyu Series Suzuka.This is a notification that the #32 ORC ROOKIE GR Corolla H2 Concept (hydrogen-powered Corolla), which was scheduled to participate in the ENEOS Super Taikyu Series 2023 Powered by Hankook Round 1 Suzuka to be held on March 18 and 19, 2023, will not be racing.
During a private test run at Fuji International Speedway on March 8, a vehicle fire occurred due to a hydrogen leak from a gaseous hydrogen pipe in the engine compartment. Consequently, we could not recover the vehicle in time and were forced to abandon the race. Instead, we plan to participate with the ORC ROOKIE GR Yaris (gasoline engine).
We apologize for the concern this may cause the many people looking forward to seeing the hydrogen-powered Corolla on the track. The hydrogen-powered Corolla in the March 8 test run used liquid hydrogen. However, the vehicle fire was not directly caused by the fuel change from gaseous hydrogen to liquid hydrogen. The cause is seen to be the loosening of a piping joint from vehicle vibration, resulting in a hydrogen leak. As the piping joint is located near the engine, the leaked hydrogen ignited when heated. It was found that the hydrogen leak sensor fail-safe functioned properly so that the hydrogen supply was shut off, avoiding a significant spread of the fire. As a result, the cabin was protected, and the safety measures for the occupants were confirmed. We will review the piping design that caused the hydrogen leak this time to continue developing safer vehicles. Together with our colleagues and partners, we will proceed to enter races with the hydrogen-powered Corolla and the challenge of achieving carbon neutrality. It is still one of our goals this year to become the world's first to race with liquid hydrogen fuel. We ask for your continued understanding and support. Read More
---
The latest IEA's Monthly Oil Statistics report including December 2022 data shows that for Total OECD:
• Total OECD production of crude oil, NGL and refinery feedstocks decreased by 1.7% in December 2022 compared to December 2021.
• Refinery gross output of total products fell by 1.0% on a year-on-year basis.
• Net deliveries of total products decreased by 3.0% in December 2022 compared to December 2021.
• Oil stock levels on national territory fell by 355 kt in December 2022 compared to the closing stock levels in November 2022 and closed at 472.6 million metric tons. Read More
---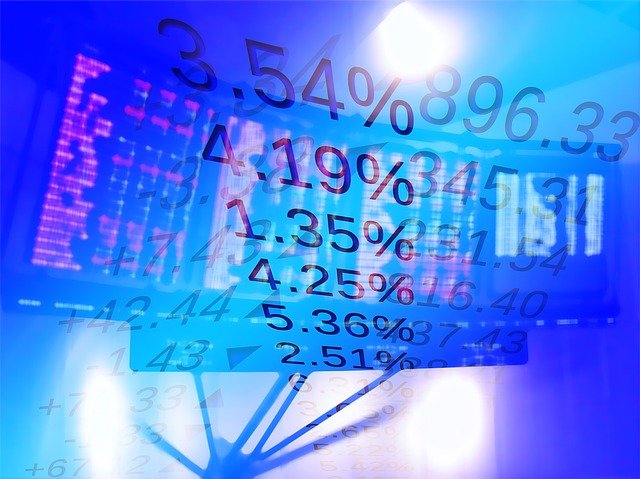 Reabold Resources plc Statement regarding recent speculation .The Company notes the speculation in a recent website report and confirms that it has received an unsolicited approach from Kamran Sattar on behalf of Portillion SPV O&G (which, whilst no such company of that name is incorporated in the United Kingdom, the Company believes is an affiliate of Portillion Capital Limited) (the "Possible Offeror"), which may or may not lead to an offer being made for the entire issued and to be issued ordinary share capital of the Company. This highly preliminary approach was made yesterday at 4.46 p.m. (London time) via a succinct email, with no details included, save for it referring to a possible offer price at a 10% premium to yesterday's closing price, implying a value of 0.2035 pence per ordinary share of 0.1 pence each ("Ordinary Share"), based on the middle market closing price of an Ordinary Share (the "Possible Offer Price"). Even in the absence of further information, the Board believes that the Possible Offer Price significantly undervalues Reabold's investment portfolio, the Company as a whole, and its future prospects. Shareholders are advised to take no action in respect of the possible offer at this stage. In accordance with Rule 2.6(a) of the Code, the Possible Offeror is now required, by not later than 5.00 p.m. (London time) on 12 April 2023, being the 28th day following the date of this announcement, either to announce a firm intention to make an offer for the Company in accordance with Rule 2.7 of the Code or announce that it does not intend to make an offer, in which case the announcement will be treated as a statement to which Rule 2.8 of the Code applies. This deadline can only be extended with the consent of the Takeover Panel in accordance with Rule 2.6(c) of the Code. As a consequence of this announcement, an 'Offer Period' has now commenced in respect of the Company in accordance with the rules of the Code. The attention of the Company's shareholders is drawn to the disclosure requirements of Rule 8 of the Code, which are summarised below. A further announcement will be made in due course, as and when appropriate. This announcement has not been made with the consent of the Possible Offeror. Read More
---
Doroni Aerospace Completes Crucial Tethered Flight Test With eVTOL Prototype
The Doroni H1 is the company's go-to-market vehicle, and the company is on track to begin flight testing by Q4 of this year, with plans to secure FAA certification and launch commercially in the second half of 2024. The Doroni H1 currently under development is a two seater personal eVTOL that will be made available for public purchase (with an estimated starting retail price of $195K) which anyone can own, fly, and park in a standard two car garage. In order to get started, customers will need a current valid driver's license and completion of a 20-hour training course provided by the company. Read More
---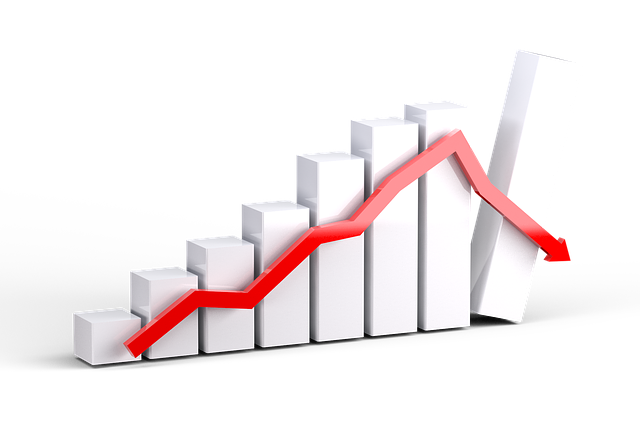 Oil prices closing lower by end of business
Oil and Gas Blends
Units
Oil Price $
change
Crude Oil (WTI)
USD/bbl
$70.22
Down
Crude Oil (Brent)
USD/bbl
$76.30
Down
Bonny Light
USD/bbl
$79.56
Down
Saharan Blend
USD/bbl
$79.83
Down
Natural Gas
USD/MMBtu
$2.52
Down
OPEC basket 14/03/23
USD/bbl
$78.92
Down
At press time 15 March 2023
---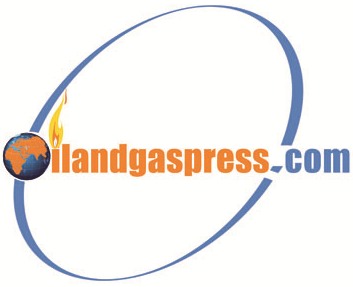 OilandGasPress Energy Newsbites and Analysis Roundup | Compiled by: OGP Staff, Segun Cole @oilandgaspress.
Disclaimer: News articles reported on OilAndGasPress are a reflection of what is published in the media. OilAndGasPress is not in a position to verify the accuracy of daily news articles. The materials provided are for informational and educational purposes only and are not intended to provide tax, legal, or investment advice.
Information posted is accurate at the time of posting, but may be superseded by subsequent press releases
Please email us your industry related news for publication info@OilAndGasPress.com
Follow us: @OilAndGasPress on Twitter |
Oil and gas press covers, Energy Monitor, Climate, Renewable, Wind, Biomass, Sustainability, Oil Price, LPG, Solar, Marine, Aviation, Fuel, Hydrogen, Electric ,EV, Gas, energy monitors,