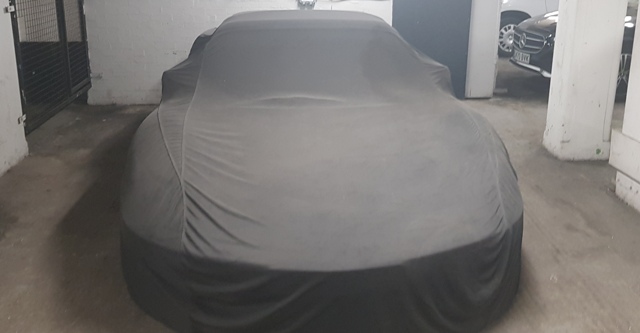 Energy News Digest, Oil and Gas, 10th Jan. 2022. OPEC daily basket price stood at $82.14 a barrel Friday, 7th Jan. 2022
Oil prices continue to sustain upward trend as Brent and WTI registered gains in the first week of the year. US West Texas Intermediate (WTI) crude oil for February ended at $78.90 a barrel while Brent crude for March delivery closed at $81.75 a barrel on Friday.
---
GE Renewable Energy's Grid Solutions business announced a series of recent wins for its low-maintenance, high-performing digital power transformers. "The variety of transformer projects that we have recently been awarded is testimony to breadth and depth of our power transformer portfolio," said Eric Chaussin, Senior Executive High Voltage Products Division Leader at GE's Grid Solutions. "Whether they are producing renewable energy or running a traditional power plant, our customers recognize that our power transformers reliably and efficiently meet their challenges, including lowering losses and minimizing noise." Read More
---
On December 7, the IEC TR 63388 ED1Report on the Development of Co-generation was officially issued, which was the first international standard on power generation compiled under the guidance of China Huaneng Group, and Huaneng Xi'an Thermal Power Research Institute (TPRI). It marks a major breakthrough of China Huaneng in the work of international standardization. Read More
---
The Cuba-Petroleum Union (CUPET) fulfilled its extraction plan for 2021 in mid-December after a decade reporting a notable decrease in its hydrocarbon production, according to the island's official media.
Osvaldo López Corso, CUPET's head of exploration, told the official newspaper Granma that the reasons for this positive balance lie in the drilling of wells to the west of the Varadero oilfield and the discovery of a new deposit east of Santa Cruz del Norte, where three high-production wells have already been drilled. Although there are oilfields located in different parts of the country, Cuba extracts 99% of its oil in a 750-square-kilometer strip located between Havana and Varadero beach resort.
The official also highlighted as another cause of the increase the attention to the Fund for Producing Wells, which in 2021 had efficiency coefficients above 98%. Read More
---
OPEC Secretary General, HE Mohammad Sanusi Barkindo, and an accompanying delegation visited the ancient city of Ur in Nasiriya in the south of Iraq. The tour is part of the Secretary General's mission to OPEC Founder Member Iraq.
During the historic visit, the Secretary General stated: "It is a distinct honour and indeed a very rare privilege for me to have the opportunity of a lifetime to visit the ancient city of Ur – the city of Abraham, the father of all prophets (Abu Al-Anbiyaa)." Read More
---
Dangote refinery, Located in Lekki area of Lagos, Nigeria is primed to be Africa's largest and is expected to commence operations this year. Read More
---
Commodity Prices
Units
Price $
change
Crude Oil (WTI)
USD/bbl
$79.09
Up
Crude Oil (Brent)
USD/bbl
$81.97
Up
Bonny Light
USD/bbl
$81.81
—
Natural Gas
USD/MMBtu
$4.14
Up
OPEC basket 07/01/22
USD/bbl
$82.14
Up
At press time 10th January 2022
---
The biggest rise in December came from OPEC's top producer, Saudi Arabia, which boosted output largely as promised according to the agreement. The second-largest came from Angola, which exported five more cargoes in December, according to loading schedules. Output is still in long-term decline and Angolan compliance, at 315%, is among the largest in OPEC, the survey found.
The United Arab Emirates and Algeria also followed through on their higher quotas, and exempt producer Venezuela pumped more as it halts a years-long decline in output. Production fell or did not increase in Congo, Equatorial Guinea, Nigeria, Libya and Iran, the survey found, in many cases due to a lack of capacity to produce more or unplanned outages.
The biggest decline – 100,000 bpd – was in Libya, another country exempt from OPEC supply curbs, which on Dec. 20 said it had declared force majeure on crude exports from two terminals, Zawia and Mellitah.
Nigeria had the second-largest drop due to a force majeure on exports from the Forcados crude stream. Read More
---
Africa's first-ever deep-sea floating Liquified Natural Gas (LNG) facility has entered Mozambican waters, marking a major milestone ahead of imminent production from an offshore gas field. The floating plant – known as the Coral Sul FLNG – arrived in Area 4 of the Rovuma Basin this week, Mozambique's National Petroleum Institute announced. The plant is critical to the $7 billion Coral South project, which is operated by Italian oil and gas company Eni. It will produce and sell gas extracted from the southern part of the field. Read More
---
Crude oil and gasoline prices increased in 2021 as demand growth outpaced supply growth
The Brent crude oil price increased from 2020 to average more than $70 per barrel (b) in 2021 as global demand for petroleum products increased faster than production, leading to global inventory draws. Nominally (not adjusted for inflation), the annual average crude oil price reached its highest level since 2018. Crude oil prices are the largest determinant for wholesale and retail gasoline prices, which were at their highest nominal levels since 2014.
The Brent crude oil front-month futures price increased throughout 2021 after starting the year at $51/b. In February 2021, the Brent crude oil price averaged $62/b, rising to $66/b in March. From June through December, monthly Brent crude oil front-month futures averaged more than $70/b, and prices in October and November averaged more than $80/b (Figure 1). The front-month futures price for West Texas Intermediate (WTI) crude oil followed a similar path as Brent, increasing from a January average of $52/b to an average of $72/b in December. The price of WTI crude oil averaged $2.85/b less than Brent in 2021. Read More
---
2021 ended with a report that Nigeria experienced a deficit of almost 200 million barrels of crude in the first 11 months of the year, mainly due to oil theft. But these experiences are all too common, and not limited to Nigeria alone. Year on year, we are seeing huge oil losses because of theft.
Oil theft in Nigeria is made easier by several factors. Aging infrastructure, such as oil pipelines, makes it easier for thieves to get access to the crude. In addition, general underinvestment across the sector and poor security of the country's waterways means little is being done to tackle the crime. Some security agencies even collude with cartels for the pay-out. Read More
---
Russia may be nearing the limit of its oil production capacity, according to recent media reports.
Bloomberg reported that the country's December oil and condensate output together totaled 10.903 million bpd, which was flat on November, suggesting it was using up all its available production capacity. The report notes it assumes a flat production of condensates, which are included in Russia's total oil output, which would mean that crude oil output alone was 37,000 bpd below Russia's OPEC+ quota for December. Read More
---
Coal power surged to a record high in 2021, pushing up emissions
The amount of electricity generated worldwide from coal surged by an estimated 9% to a new record high in 2021, undermining efforts to reduce global greenhouse gas emissions. This strong growth potentially puts global coal demand on course for an all-time high this year, according to our latest annual market report on the fuel, which was released last month. Coal use had fallen in 2019 and 2020 – though by less than initially expected – and last year's rapid economic recovery pushed up electricity demand much faster than low-carbon supplies could keep up. The steep rise in natural gas prices also increased demand for coal power by making it more cost-competitive. Much of last year's increased coal burning took place in India and China, which between them account for two-thirds of global demand, even as they both rolled out impressive amounts of renewable power. These two economies, dependent on coal and with a combined population of almost 3 billion people, hold the key to future coal demand. Read More
---
Region
Period
No. of Rigs
Change
U.S.A
7th January 2022
588
+2
Canada
7th January 2022
141
+51
International
December 2021
834
+17
Baker Hughes Rig Counts
---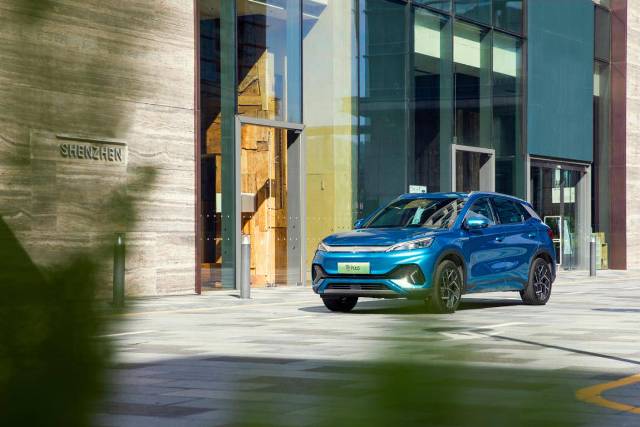 BYD Sold Nearly 100,000 Passenger Vehicles Last December, Totaling Almost 600,000 Passenger NEVs in 2021. BYD Auto released its December sales on January 3rd, 2022. During the past December, BYD sold 97,990 passenger vehicles in total, with over 77.9% year-on-year (YoY) growth. Its annual passenger vehicles sales reached 730,093, up 75.4% YoY. And its annual passenger NEV sales grew by 231.6% YoY to 593,745, setting a new sales record in China. Specifically, the monthly NEV sales rose sharply by 236.4% YoY and reached 92,823 units in December. Read More
---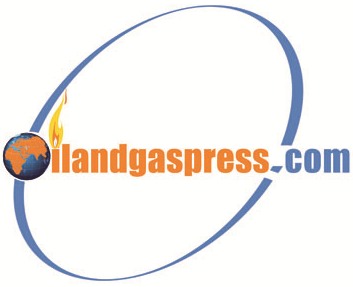 OilandGasPress Energy Newsbites and Analysis Roundup |Compiled by: OGP Staff, Segun Cole @oilandgaspress.
News articles reported on OilAndGasPress are a reflection of what is published in the media. OilAndGasPress is not in a position to verify the accuracy of daily news articles. The materials provided are for informational and educational purposes only and are not intended to provide tax, legal, or investment advice.
Submit a Press Release
Oil and gas, press, Energy, Climate, Renewable, Wind, Biomass, Sustainability, Oil Price, LPG, Solar, Marine, Aviation, Fuel, Hydrogen, Electric ,EV, Gas, Please send us your industry related news for publication.
Announce new products, New Partnerships, New director appointment, New office, financial reports, New sales staff, new contracts, charity affiliations and general news and offers by your organisation! Submit your Releases or contact us now!