Energy News Digest, Oil and Gas, 11th Jan. 2022. OPEC daily basket price stood at $81.75 a barrel Monday, 10th Jan. 2022
A weak U.S. dollar helped make oil cheaper for those holding other currencies. The market is waiting on U.S. oil and product inventory data from the U.S. Energy Information Administration on Wednesday.
---
CME Group, announced that it achieved record international average daily volume (ADV) of 5.5 million contracts in 2021, up 4% from 2020. This record, reflecting all trading done outside the United States, was driven largely by growth in Interest Rate products, up 19%.
"Market conditions in 2021 again created a heightened need for risk management globally as clients worldwide worked to navigate continued uncertainty and volatility," said William Knottenbelt, Senior Managing Director and Head of International, CME Group. "We saw record volumes in Europe and Asia and continue to work with clients in these regions and beyond to provide the financial and commodity risk management tools they rely on, around the clock and around the world." In 2021, Europe, Middle East and Africa ADV hit a record 4 million contracts, up 3% from 2020. This was driven by a strong performance in Interest Rate and Agricultural products in the region, up 15% and 7% respectively, compared to the same period in 2020. Read More
---
INEOS Olefins & Polymers Europe and Plastic Energy announced that they are working together on a trial to convert 'hard to recycle plastic material', such as flexible packaging, back into 'food-grade' quality plastic for use in food packaging, and other high hygiene standard applications.
The companies have come together to launch a preliminary trial in Q1-2022 at the INEOS Grangemouth facility in Scotland. This preliminary trial and the evolution of the policy environment in the UK will inform the development of a large-scale advanced recycling [1] plant, which aims to be the first of its kind in the UK. Advanced Recycling creates a closed-loop system for plastics management, helps reduce landfill, prevents plastic from ending up in the environment, and reduces the use of fossil derived raw materials. The circular re-use of 'end of life' plastic is a further step to reduce total emissions. Read More
---
WL Plastics Corporation has announced it has completed the acquisition of the polyethylene pipe extrusion assets of Charter Plastics, Inc. located in Titusville, Pennsylvania.
This strategic acquisition provides the opportunity for WL Plastics to further diversify its product offerings, expand its customer base, and enter new regional markets. The Titusville site and associated assets have the capability of producing a broad range of polyethylene pipe for numerous end-uses including potable water, reclaimed water, sewer, geothermal, gas, irrigation, and industrial applications. Read More
---
Iraqi National Oil Company (INOC) has been given government approval to acquire ExxonMobil's 32.7 percent stake in the supergiant West Qurna 1 oil field for up to US$350 million is likely to leave China delighted, the U.S. irritated, and Iraq's oil industry still unable to achieve any of its key oil output goals. Read More
---
The ports in eastern Libya—Es Sider, Ras Lanuf, Zueitina, and Hariga—were all closed on Saturday, and could remain closed until the start of next week, two sources told Bloomberg on Monday. The port closures due to bad weather add to Libya's recent setbacks in production and exports, after the blockade on several oilfields in the west and the two ports, Zawiya and Mellitah, exporting crude from them. Read More
---
Commodity Prices
Units
Price $
change
Crude Oil (WTI)
USD/bbl
$79.04
Down
Crude Oil (Brent)
USD/bbl
$81.62
Down
Bonny Light
USD/bbl
$81.13
Down
Natural Gas
USD/MMBtu
$4.03
Down
OPEC basket 10/01/22
USD/bbl
$81.75
Down
At press time 11th January 2022
---
Saudi Aramco's trading arm has signed an agreement with Klesch Group, an international industrial commodities group, for the exclusive supply of feedstocks for its refinery in Denmark. Under the deal, Aramco Trading Co. (ATC), that trades gas, crude, refined products, will exclusively supply 110 million barrels per day (MBD) of crude, the company said in a statement on Tuesday. Read More
---
Region
Period
No. of Rigs
Change from Prior Count
U.S.A
7th January 2022
588
+2
Canada
7th January 2022
141
+51
International
December 2021
834
+17
Baker Hughes Rig Counts
---
OilandGasPress Energy Newsbites and Analysis Roundup |Compiled by: OGP Staff, Segun Cole @oilandgaspress.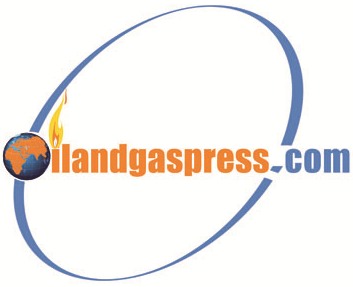 News articles reported on OilAndGasPress are a reflection of what is published in the media. OilAndGasPress is not in a position to verify the accuracy of daily news articles. The materials provided are for informational and educational purposes only and are not intended to provide tax, legal, or investment advice.