Energy News Digest, Oil and Gas, 12th Jan. 2022. OPEC daily basket price stood at $81.13 a barrel Tue., 11th Jan. 2022
The U.S. Energy Information Administration (EIA) forecasts that U.S. oil production will average 12.4 million barrels per day during 2023, surpassing the record high for domestic crude oil production set in 2019. In its January Short-Term Energy Outlook (STEO), EIA forecasts U.S. crude oil production will increase for nine consecutive quarters, from the fourth quarter of 2021 through 2023. EIA also expects OPEC to increase its crude oil production to 28.9 million barrels per day in 2023, up from an average of 26.3 million barrels per day in 2021. "We expect global demand for petroleum products to return to and surpass pre-pandemic levels this year, but crude oil production grows at a faster rate in our forecasts," said EIA Acting Administrator Steve Nalley. "We expect that as crude oil production increases, inventories will begin to replenish and help push prices lower for gasoline, jet fuel, and other products in the short term." EIA forecasts that U.S. commercial crude oil inventories will reach 465 million barrels at the end of 2023, which is about 11% more than inventories at the end of 2021.
---
The UK is on track to lose almost a third of the revenue raised from fuel taxation on motorists within eight years as a result of the growing demand and shift to electric cars, according to a new report. The collapse in the sale of new diesel cars particularly in favour of green battery models could cause the Treasury's annual fuel duty income from cars to drop from £16.4billion in 2019 to an estimated £11.4billion in 2028, analysis by the RAC Foundation claims. This £5billion loss is roughly equivalent to what is spent operating, maintaining and enhancing motorways and major A-roads in England each year, it says. Read More
---
Electrification is global and happening in all sectors. A decade ago, IDTechEx's 2011 report 'bullishly' predicted 1.5 million battery-electric car sales by 2021 – this turned out to be an underestimate by over half, as China, the US, and Europe all grew their markets last year. The sheer volumes and successes of electric vehicles in the automotive market are driving down costs, creating opportunities for many other mobility sectors. On the waterways, electric ferry deliveries have boomed to ~80MWh yearly as battery pack costs fell below $600 per kWh, energy densities improved and thermal management innovations vastly increased safety. Similar drivers are pushing forward investment into electric air-taxis, with American Airlines, Virgin Atlantic, United Airlines, UPS and Avolon, having all placed pre-orders. Electrification is not so much unstoppable as inevitable and will continue to play a dominant role in the decarbonization of mobility. Read More
---
GE Renewable Energy's Grid Solutions business [NYSE:GE] announced a series of recent wins for its low-maintenance, high-performing digital power transformers.Kintore, Scotland – GE is playing a critical role in the upgrading of the Scottish distribution network from 275 kV to 400 kV as well as bringing renewable energy from multiple windfarm projects off the northeast coast of Scotland to consumers' homes. Off the coast of northeast England – The GE-Mistral-14, a 14 MVA – 66 kV small power transformer (SPT), will play an important part at what will be the world's largest windfarm, Dogger Bank. Read More
---
In 2022, we expect 46.1 gigawatts (GW) of new utility-scale electric generating capacity to be added to the U.S. power grid, according to our Preliminary Monthly Electric Generator Inventory. Almost half of the planned 2022 capacity additions are solar, followed by natural gas at 21% and wind at 17%. Developers and power plant owners report planned additions to us in our annual and monthly electric generator surveys. In the annual survey, we ask respondents to provide planned online dates for generators coming online in the next five years. The monthly survey tracks the status of generators coming online based on reported in-service dates. Read More
---
PJSC LUKOIL Board of Directors today held a meeting in Moscow to summarize the Company's preliminary results for 2021 and determine priorities for 2022 under the Strategic Development Programme of LUKOIL Group for 2022-2031.
It was noted at the meeting that solid operating and financial results for 2021 are expected particularly owing to higher hydrocarbon production and oil refining volumes on the back of recovery of global economy and demand for hydrocarbons, while also due to provision of high operating flexibility and focus on higher efficiency. The high security of employees and continuity of production processes in the pandemic environment were also noted, as well as active integration of climate agenda into the main processes of the Company. Read More
---
Commodity Prices
Units
Price $
change
Crude Oil (WTI)
USD/bbl
$79.04
Down
Crude Oil (Brent)
USD/bbl
$81.62
Down
Bonny Light
USD/bbl
$81.13
Down
Natural Gas
USD/MMBtu
$4.03
Down
OPEC basket 10/01/22
USD/bbl
$81.75
Down
At press time 11th January 2022
---
Altrad has completed its acquisition of Muehlhan's oil & gas business in Denmark and in the UK, it said January 11. Some 750 staff are part of the transaction. Altrad, which aims to be 75% larger by 2026 than it is today, said the transaction "marks another exciting milestone in Altrad's development, whereby it invests in businesses that share its excitement, vision and values to offer enhanced value to its clients. Read More
---
A one-off 'windfall tax' on the UK's offshore oil and gas operators would cause irreparable damage to the industry and leave consumers even more exposed to global shortages, the industry's leading body has warned.
Such a tax has been proposed by some opposition politicians as a response to surging gas prices across Europe. Such rises could add £700 to the average UK domestic annual energy bill (currently £1,250) from April. OGUK, which represents the UK offshore oil and gas industry, said the increases were a global problem and showed the importance of protecting the UK industry rather than penalising it. Read More
---
Gazprom Export, a subsidiary of Russia's state-owned Gazprom, will increase its gas deliveries to Turkey under a new energy agreement reached with Turkey's state-owned BOTAS Petroleum Pipeline Corporation. According to a statement issued by Gazprom Export, Russia will annually supply up to 5.75 billion cubic meters (bcm) of gas to BOTAS via the TurkStream pipeline for four years. The gas price within the scope of the newly signed deal has not been disclosed. Read More
---
Jordan's energy minister on Monday announced Iraq's approval to extend a crude oil pipeline to Jordan's only coastal city. The project – initially discussed in 2013 but never materialised – is part of plans to open up new markets for Iraqi oil and will grant Jordan the right to purchase 150,000 barrels a day. The pipeline will extend from Iraq's southern city of Basra to the Jordanian port city of Aqaba. It will span 1,665 km in length, transport at least one million barrels of crude oil a day, and cost between $7 to $9 billion, according to Iraqi estimates. Read More
---
Region
Period
No. of Rigs
Change from Prior Count
U.S.A
7th January 2022
588
+2
Canada
7th January 2022
141
+51
International
December 2021
834
+17
Baker Hughes Rig Counts
---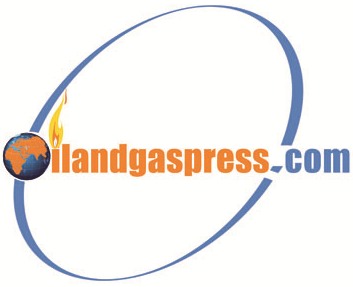 OilandGasPress Energy Newsbites and Analysis Roundup |Compiled by: OGP Staff, Segun Cole @oilandgaspress.
News articles reported on OilAndGasPress are a reflection of what is published in the media. OilAndGasPress is not in a position to verify the accuracy of daily news articles. The materials provided are for informational and educational purposes only and are not intended to provide tax, legal, or investment advice.
Submit a Press Release
Oil and gas, press, Energy, Climate, Renewable, Wind, Biomass, Sustainability, Oil Price, LPG, Solar, Marine, Aviation, Fuel, Hydrogen, Electric ,EV, Gas, Please send us your industry related news for publication.