Energy News Digest, Oil and Gas, 27th Jan. 2022. OPEC daily basket price stood at $89.35 a barrel on Wednesday, 26 January 2022
U.S. administration has approved the release of another 13.4 million barrels of crude from the strategic petroleum reserve as an attempt to ease upward pressure on fuel prices. As per media reports, the release will be distributed among seven companies. Awardees in the latest exchange round include Shell Trading US Co. (4.2 million barrels), Trafigura Trading LLC (3 million barrels), Phillips 66 Co. (2.3 million barrels), Macquarie Commodities Trading SA (2 million barrels), Chevron Corp. (0.885 million barrels), ExxonMobil Oil Corp. (0.515 million barrels,) and BP Products North America Inc. (0.5 million barrels).
---
Global ESG assets may surpass $41 trillion by 2022 and $50 trillion by 2025, one-third of the projected total assets under management globally, according to a new report by Bloomberg Intelligence (BI). This trend continues the rise of ESG assets after they surpassed $35 trillion in 2020. According to BI, ESG assets surpassed $35 trillion in 2020, up from $30.6 trillion in 2018 and $22.8 trillion in 2016, to become a third of the total global assets under management, according to the Global Sustainable Investment Association, in line with Bloomberg Intelligence's base-case scenario. The report highlights that, assuming 15% growth, a third of the pace of the past five years, ESG assets could exceed $41 trillion by 2022 and $50 trillion by 2025. Read More
---
Golar LNG provided a further update on the formation of Cool Company Ltd. ("CoolCo"). Reference is made to announcements on 15 December 2021 and 20 January 2022, regarding Golar's announced execution of a Terms Agreement to separate its 8 TFDE LNG carriers into CoolCo.
Based on investor feedback following the press releases made on 15 December 2021 and 20 January 2022, CoolCo has decided to launch a book building process of a private placement of $250 million ("The Private Placement"). The anticipated proceeds from the Private Placement will, together with a contemplated debt refinancing, be used to finance the acquisition of the 8 TFDE vessels from Golar, secure attractive financing and provide CoolCo with working capital to position the company for further growth. Eastern Pacific Shipping ("EPS") has pre-subscribed and guaranteed an allocation of minimum $150 million in the contemplated private placement. The Private Placement Read More
---
Minister of Petroleum and Energy, Marte Mjøs Persen, will today officially open the Martin Linge field. With good operational performance since the field came on stream in June and high oil and gas prices, the investments in the field are expected to be recovered in full during 2022.
"Martin Linge has been a very challenging project to put on stream. Thanks to competent colleagues, good suppliers, and good collaboration with our partner Petoro and the authorities, the field was efficiently and safely put on stream last year. The field is now producing very efficiently. With current prices, investments in the field will be recovered in full during 2022," says Anders Opedal, president and CEO of Equinor. Since production started on 30 June 2021, Martin Linge has delivered world-class production efficiency for a new field in the start-up phase. Read More
---
INEOS is today taking the next significant step in its Road Map to deliver a sustainable, Net Zero carbon future at Grangemouth, by inviting major engineering design contractors to tender for the next stage of the design of a world scale carbon capture enabled hydrogen production plant and major associated infrastructure. Stuart Collings, CEO INEOS O&P UK, said, "We are progressing at pace with our commitment to deliver our Net Zero plans. This will see the displacement of hydrocarbon fuels used at Grangemouth, like natural gas, with clean, low carbon hydrogen to power our processes and manufacture vital materials used across a wide range of sectors. To achieve this, we are inviting bids from the best engineering companies to design both a state of the art carbon capture enabled hydrogen production plant and an extensive suite of related infrastructure projects. The carbon dioxide from this project will be routed to the Scottish Cluster's Acorn CO2 transport and storage project, resulting in reductions of more than one million tonnes of carbon dioxide emissions each year." INEOS has already committed over £500m on active projects across the site including investment in a New Energy Plant which is due to commission in late 2023. Read More
---
An Accra High Court (Commercial Division) has ordered the Operator of Ghana's Sankofa oil field, ENI Ghana Limited and its partner Vitol Upstream Ghana Limited to pay 30 per cent of oil revenue to Court registrar Read More
---
Researchers have achieved a world-leading energy density with a next-generation battery design, paving the way for long-distance electric planes. The lithium-air battery, developed at the Japanese National Institute for Materials Science (NIMS), had an energy density of over 500Wh/kg. By comparison, lithium-ion batteries found in Tesla vehicles have an energy density of 260Wh/kg. The new battery can also be charged and discharged at normal operating temperatures, making them practical for use in a technologies ranging from drones, to household appliances. Read More
---
Magnis Energy Technologies Limited announced that Lithium-ion technology partner Charge CCCV (C4V) has launched its exciting LiSER Technology. Magnis has a 9.65% shareholding in C4V. LiSER technology encompasses an in-house patented battery cell design that allows OEMs to bypass modules and build the pack directly. This platform includes designs that include long and slim cells with super-fast charge and discharge capabilities without losing the energy density benefits. LiSER also allows OEMs to achieve maximum cell to pack translation of performance. Read More
---
An abandoned gold mine in far north Queensland is set to become the world's first co-located solar and pumped storage hydropower plant. The 250 MW Kidston Pumped Storage Hydro Project, 270 km northwest of Townsville, is the first pumped hydro power station to be built in Australia in almost 40 years. Genex has commenced its main construction works at the Kidston gold mine. It is no small project, linking two water-filled pits to create a battery that will stabilise the North Queensland grid and potentially have the capacity to power 280,000 households. It will give the equivalent CO2 savings of taking 33,000 cars off the road. Read More
---
Genex Power Limited provided the following update on the Company's activities and performance for the quarter ending 31 December 2021 (Q2 FY22 or the Period), a period during which the Company made significant progress on its first large-scale battery storage project with the signing of two key agreements with Tesla Motors Australia Pty Ltd (Tesla) for the Bouldercombe Battery Project (BBP). Read More
---
Commodity Prices
Units
Price $
change
Crude Oil (WTI)
USD/bbl
$88.37
Up
Crude Oil (Brent)
USD/bbl
$90.84
Up
Bonny Light
USD/bbl
$90.70
Up
Natural Gas
USD/MMBtu
$4.33
Up
OPEC basket 26/01/22
USD/bbl
$89.35
Up
At press time 27th January 2022
---
The Gas Exporting Countries Forum (GECF), led by its Secretary General HE Eng. Mohamed Hamel held a series of talks with senior officials from the gas-rich Republic of Mozambique on Wednesday (26 January). Although Mozambique is not a large-scale exporter of natural gas as yet, latest figures from the GECF's Global Gas Outlook 2050 places the southeast African nation of 30-million as the fifth largest exporter in the world by mid-century. The country has been looking to the 18-member coalition for spurring its nascent gas sector, previously joining high-level GECF Meetings on several occasions, including the 22nd GECF Ministerial Meeting presided by Algeria in November 2020. In the first round of meetings, HE Hamel met with HE Ernesto Max Tonela, the Minister of Energy and Mineral Resources of Mozambique. He expressed his sympathy on the loss of life and property caused by the tropical storm Ana. HE Hamel underlined the remarkable potential of natural gas to Mozambique's economic future and assured HE Tonela of unrelenting support of the GECF. Read More
---
LUKOIL held its traditional Safety Day in Moscow. The Safety Day is an annual event, which promotes culture of responsible behaviour of employees and contractors. It is one of the tools used to implement the Company's Health, Safety and Environment Policy.
The Safety Day was held in videoconference format and involved LUKOIL officials, over two hundred representatives of the Company's Russian and foreign subsidiaries, and contractors' delegates. Read More
---
Kuwait Energy Basra Limited (KE Basra), an indirect wholly-owned subsidiary of Hong Kong-based United Energy Group (UEG), has entered into the EPCC (engineering, procurement, construction and commissioning) contract with a Chinese consortium to provide a central processing facility including oil treatment system and auxiliary systems at Block 9 in Basra. The contractor is a consortium formed on 31 December 2020 and consisting of China CAMC Engineering and CNOOC Petrochemical Engineering. Read More
---
Aggreko provides green hybrid energy solution to Slync.io Dubai Desert Classic as part of the tournament's green initiatives Read More
---
Region
Period
No. of Rigs
Change from Prior Count
U.S.A
21st January 2022
604
+3
Canada
21st January 2022
212
+21
International
December 2021
834
—
Baker Hughes Rig Count
---
Aggreko is proud to announce we have completed commissioning of the largest flare gas to power project in the Middle East to date at 165 MW capacity. The plant is situated nearby the Saqala Field, Garmain block, South East Kurdistan. The 165 MW modular power plant has run at full capacity for 72 hours in the project's final site acceptance test (SAT), marking successful on-time, on-budget delivery. The plant is run on approximately 40 million square cubic feet (SCF) per day of associated petroleum gas (APG) from the Saqala Field, saving 840 tonnes of CO2 per day, and cutting flaring by a third. Delivered over the course of 2020-2021 against the backdrop of the pandemic, the project was conceived and executed in close collaboration with Kurdistan's Ministry of National Resources (MNR) and Ministry of Electricity (MOE). Read More
---
Mercedes owner 'horrified' new battery will cost him £15,000 – more than the car is worth Read More
---
Higher oil prices could expose energy importers in the Middle East and North Africa (MENA) to higher fiscal and external outlays and higher inflation, which could undermine social and political stability, according to Fitch Ratings. Most MENA sovereigns that are rated by the agency–excluding the GCC–are net importers of hydrocarbons, particularly Jordan, Lebanon, Morocco and Tunisia, who use hydrocarbons mostly to produce electricity and in transportation. Read More
---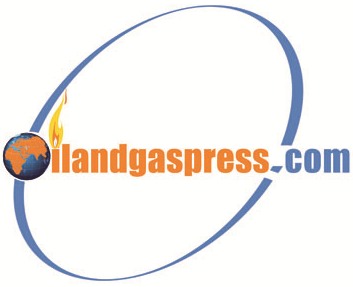 OilandGasPress Energy Newsbites and Analysis Roundup |Compiled by: OGP Staff, Segun Cole @oilandgaspress.
Disclaimer: News articles reported on OilAndGasPress are a reflection of what is published in the media. OilAndGasPress is not in a position to verify the accuracy of daily news articles. The materials provided are for informational and educational purposes only and are not intended to provide tax, legal, or investment advice.