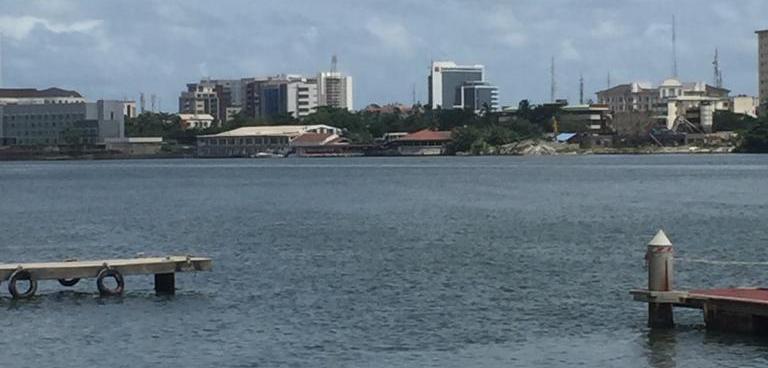 Energy News Digest, Oil and Gas, 6th Jan. 2022.Oil prices continues to increase
U.S. crude stockpiles fell 2.14 million barrels last week, according to a Energy Information Administration report on Wednesday. West Texas Intermediate for February delivery rose $1.52 to $78.51 a barrel at 1:08 p.m. in New York Brent for March settlement added $1.30 to $81.30 a barrel
---
Occidental will host its OLCV Investor Update via conference call and webcast on Wednesday, March 23, 2022, at 10 a.m. Eastern/9 a.m. Central. The event will include a presentation and Q&A session.
The event will provide a detailed update on Occidental's low-carbon strategy and will focus on the technology, commercialization, capitalization and development of direct air capture (DAC). The event will also provide an overview of OLCV's additional carbon reduction solutions, including net-zero products. Read More
---
Vestas has received a 221 MW order to power a wind project in the USA. The project consists of 46 V150-4.5 MW turbines, three V110-2.0 MW turbines in 2.2 MW operating mode, and two V136-3.45 MW turbines in 3.6 MW operating mode.
The order includes supply and commissioning of the turbines, as well as a 10-year Active Output Management 5000 (AOM 5000) service agreement, designed to ensure optimised performance of the asset.
Turbine delivery begins in the third quarter of 2022 with commissioning scheduled for the first quarter of 2023.
The customer and project are undisclosed. Read More
---
Renewable energy producer H2air has placed an 80 MW order for three projects in France. The Ardennes I wind park, to be located in Grand-Est, will feature 12 wind turbines from the 4 MW platform with V150 rotors. The Somme I and Aisne I wind parks, to be located in Hauts de France, will feature eleven wind turbines from the 4 MW platform with V126 rotors. The supply and installation order includes a 20-year Active Output Management 5000 (AOM 5000) service agreement.
Roy Mahfouz, CEO of H2air, says: "We are proud of this success. Despite the challenges linked to the current conjuncture, it is due to a talented and pugnacious team and good partnerships that we have been able to launch the construction of these 80 MW. It is a part of a large portfolio which sustains the healthy and organic growth for H2air". Read More
---
Vestas has received a 116 MW order from Eneco for the Windpark Maasvlakte 2 project in the Netherlands. The order includes supply and installation of 13 V162-6.0 MW turbines and nine V117-4.2 MW turbines in 4.3 MW operating mode, which will be part of the wind farm Eneco is building on the outer edge of Maasvlakte 2 in the Port of Rotterdam, by order of Rijkswaterstaat, the Directorate-General for Public Works and Water Management in the Netherlands.
Combined, the 22 wind turbines will generate 416 GWh of green electricity annually, which is enough to supply approximately 152,000 homes with power. In practice, the energy produced will contribute to making the Ministry of Infrastructure and Water Management energy neutral. This is a new addition to the more than 3 GW of Vestas turbines already installed in the Netherlands.
The project is complex as turbines will be erected on both the 'hard' and 'soft' sea defences around the industrial harbour of Maasvlakte 2, and to materialise this project, close cooperation between all stakeholders has proven to be crucial. For the soft part of sea defence, Vestas will install the EnVentus turbines with monopile foundations on the sport beach, and the rest of the turbines will be installed on the dike infrastructure. Read More
---
Hydrogen-powered buses are carrying passengers on the streets of the West Midlands for the first time.
From Monday 6 December 2021, Birmingham City Council's 20 zero-emission double deckers started to roll out in service on National Express West Midlands route 51 to Walsall via Perry Barr. Outside London, these are the only hydrogen buses operating in England. Read More
---
Libya's production is in turmoil again . Output began to falter after militias shut the country's biggest oil field, Sharara, ending the month down by 70,000 barrels a day at 1.06 million. With the outage dragging on — and compounded by damage to a pipeline connecting the largest export terminal — production is sinking to just 700,000 daily barrels.
In Nigeria, Royal Dutch Shell Plc warned of difficulties with shipments of crude oil from its Forcados terminal — one of the country's largest — during the last 10 days of the month. The Bonny terminal, also operated by Shell, has also had trouble loading cargoes. The country's output was down 110,000 barrels a day to 1.42 million.
Ten of OPEC's 13 members were permitted to add roughly 250,000 barrels a day last month Read More
---
Commodity Prices
Units
Price $
change
Crude Oil (WTI)
USD/bbl
$78.76
Up
Crude Oil (Brent)
USD/bbl
$81.65
Up
Bonny Light
USD/bbl
$80.92
Up
Natural Gas
USD/MMBtu
$3.83
Up
OPEC basket 05/01/22
USD/bbl
$80.07
Up
At press time 06th January 2022
---
The U.S. became the world's No. 1 exporter of liquefied natural gas for the first time ever last month, as deliveries surged to energy-starved Europe. Output from American facilities edged above Qatar in December after a jump in exports from the Sabine Pass and Freeport facilities, according to ship-tracking data compiled by Bloomberg.
Cheniere Energy Inc. said last month that a new production unit at its Sabine Pass plant in Louisiana produced its first cargo. .A shale gas revolution, coupled with billions of dollars of investments in liquefaction facilities, transformed the U.S. from a net LNG importer to a top exporter in less than a decade. Gas production has surged by roughly 70% from 2010 and the nation is expected to have the world's largest export capacity by the end of 2022 once Venture Global LNG's Calcasieu Pass terminal comes online. Read More
---
CNOOC Limited announced that Caofeidian 11-6 oilfield expansion project and Kenli 16-1 oilfield have commenced production.
Caofeidian 11-6 oilfield expansion project is located in the west of Bohai Sea, with average water depth of about 23 meters. In addition to fully utilizing the existing processing facilities of Caofeidian 11-6 oilfield, the project has built a new unmanned wellhead platform. A total of 9 development wells are planned, including 7 production wells and 2 water injection wells. The project is expected to reach its peak production of approximately 4,600 barrels of crude oil per day in 2022. Read More
---
OPEC and its Russia-led allies have pledged that they will plow ahead with a production increase for January, despite their own predictions of a looming oil surplus. They agreed in early December to raise quotas by 400,000 b/d, as prescribed by its supply pact. Read More
---
S&P Global (NYSE: SPGI) and The Climate Service, Inc. announced that S&P Global has acquired The Climate Service. Based in Durham, North Carolina The Climate Service, Inc. was founded in 2017. Since then, The Climate Service has won multiple awards for its innovative approach to analyzing climate risks, including winner of the 2021 ESG Investing Best Specialist ESG Data Provider award, New Wave Leader 2020 by Forrester and World Changing Ideas by Fast Company.
The acquisition will add capabilities to S&P Global's leading portfolio of essential environmental, social, and governance (ESG) insights and solutions for its customers. Through this acquisition, S&P Global will be able to offer its clients even more transparent, robust and comprehensive climate data, models and analytics. Read More
---
OPEC Secretary General, HE Mohammad Sanusi Barkindo, arrived today, 6 January 2022, in the Iraqi capital of Baghdad, following the gracious invitation of HE Ihsan Abdul Jabbar Ismaael, the country's Minister of Oil and Head of its Delegation to the Organization.
The Secretary General and accompanying OPEC delegation were received at Baghdad International Airport by Mr. Feras El-Sader, Senior Director General at the Ministry of Oil, and other senior officials.
During his visit to the OPEC Founder Member, the Secretary General will hold bilateral meetings with HE Mustafa Al-Kadhimi, Prime Minister of Iraq; the Oil Minister; and other Iraqi leaders.
Barkindo will also visit several historical sites in Iraq, the cradle of ancient civilizations, including the Ancient Hall.
Iraq is one of OPEC's five Founder Members. It hosted the seminal 'Baghdad Conference' between 10 and 14 September 1960 in the Al-Shaab Hall in the Bab Al-Muaatham district, which led to the establishment of the Organization. Read More
---
Unrest in oil and gas-rich Kazakhstan continued on Wednesday, even after the government resigned on Tuesday following protests over increased fuel prices.
In a rare protest in tightly-controlled Kazakhstan—a major oil producer and part of the non-OPEC group in the OPEC+ alliance—people took to the streets earlier this week to protest against higher fuel prices.
The government had lifted price controls on liquefied petroleum gas (LPG), which many Kazakhs use to fuel their LPG-converted vehicles because it's cheaper than gasoline. The rise in fuel prices also resulted in a surge in consumer goods. Read More
---
Kazakhstan is facing its biggest crisis in decades after days of protests over rising fuel prices escalated into widespread unrest.
Under increasing pressure, President Tokayev appealed to the Russia-dominated Collective Security Treaty Organisation (CSTO), which includes five other ex-Soviet states, to combat what he called 'terrorist groups' that had 'received extensive training abroad'.
Within hours the alliance said the first troops had been sent, including Russian paratroopers and military units from the other CSTO members.
Kazakhstan, the ninth largest country in the world, borders Russia to the north and China to the east and has extensive oil reserves that make it strategically and economically important. Read More
---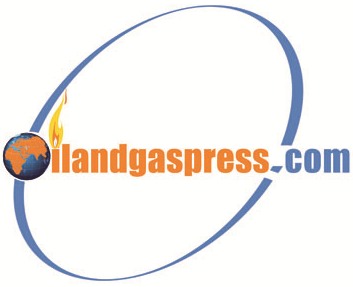 OilandGasPress Energy Newsbites and Analysis Roundup |Compiled by: OGP Staff, Segun Cole @oilandgaspress.
News articles reported on OilAndGasPress are a reflection of what is published in the media. OilAndGasPress is not in a position to verify the accuracy of daily news articles. The materials provided are for informational and educational purposes only and are not intended to provide tax, legal, or investment advice.
Submit a Press Release
Oil and gas, press, Energy, Climate, Renewable, Wind, Biomass, Sustainability, Oil Price, LPG, Solar, Marine, Aviation, Fuel, Hydrogen, Electric ,EV, Gas, Please send us your industry related news for publication.