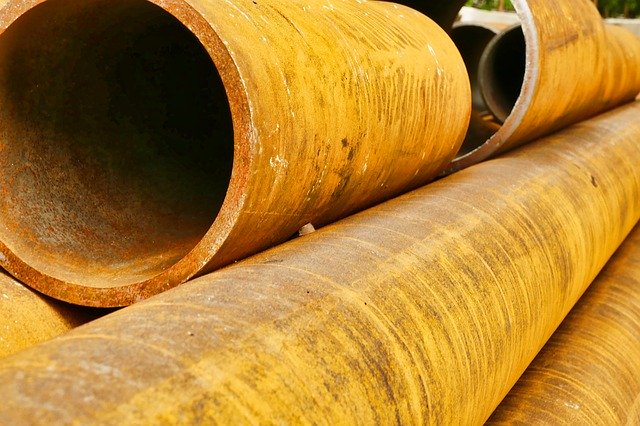 Energy News Digest/ Press Release to 17th Feb. 2022. OPEC daily basket price stood at $95.32 a barrel, Wed, 16th Feb. 2022
---
The OPEC+ producers' group needs to increase oil supply to be able to bridge the ongoing gap between supply and demand and thereby lower price volatility, the IEA's director said on Wednesday.
---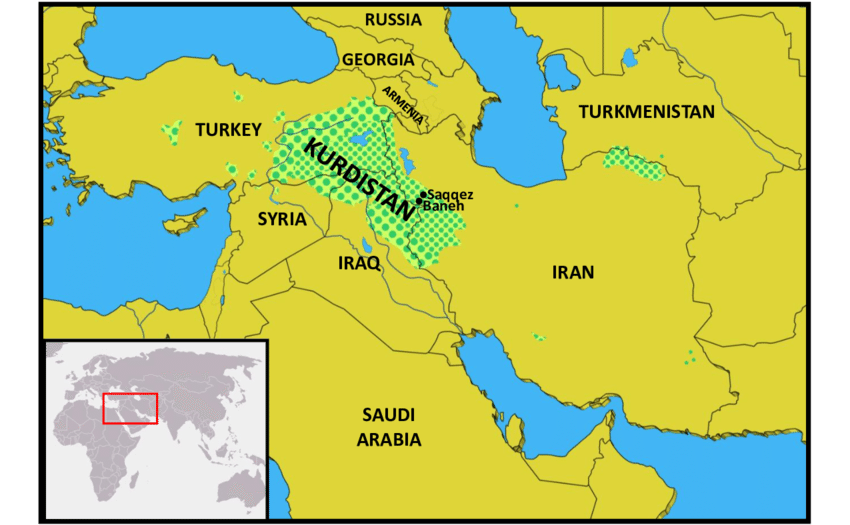 Iraq's Federal Supreme Court has ruled that sales of oil and gas law by the Kurdistan Regional Government (KRG), independently of the central government in Baghdad, is unconstitutional. In a statement on Tuesday, the court said that the Oil and Gas Law of the Kurdistan Regional Government, No. (22) of 2007, violated the provisions of Articles 110, 111, 112, 115, 121 and 130 of the Constitution of the Republic of Iraq (2005).
It added that the KRG must hand over all oil production to the federal government, represented by the Federal Ministry of Oil. Read More
---

CME Group, announced it has launched UST Market Profile, the industry's first tool to bring together listed Treasury futures and BrokerTec cash treasuries in one comprehensive view for global bond traders to trade more efficiently between these two highly complementary liquidity pools. The new UST Market Profile tool allows market participants to identify execution efficiencies across CME Group's listed futures and BrokerTec cash treasuries. Bond traders can use the tool to compare and analyze liquidity, determine the optimal trading method and time of day to transact and minimize the market impact of their trades. The UST Market Profile provides an hour-by-hour view of bid-ask spreads, order book depth, market activity and volume across several maturities for listed futures and cash treasuries. Read More
---
Oil and Gas Prices
Units
Price $
change
Crude Oil (WTI)
USD/bbl
$91.91
Down
Crude Oil (Brent)
USD/bbl
$93.13
Down
Bonny Light
USD/bbl
$96.73
Up
Natural Gas
USD/MMBtu
$4.63
Up
OPEC basket 16/02/22
USD/bbl
$95.32
Up
At press time 17th February 2022
---

Aker BP has exercised a scope based option for Deepsea Nordkapp under the Contract entered into between the parties in April 2018. The option covers the time necessary to complete four (4) Kobra East Gekko (KEG) development wells. Operations on the KEG development wells are expected to commence in January 2023 with a combined duration of approximately 430 days. With the current term based contract ending in June 2023 the newly exercised KEG development scope represents approximately 8.5 months of additional backlog for the Deepsea Nordkapp occupying the unit into Q1 2024. The approximate contract value for the exercised optional scope is USD 80 million (excluding any integrated services). In addition, a performance bonus will be applicable. Read More
---
Archer has been awarded a two-year contract extension for platform drilling services as Equinor exercises the first of three two-year extension options following the original four-year contract. The extension will commence on October 1, 2022 in direct continuation of the current contract.
The extension covers all the rigs which Archer is currently the incumbent contractor for, which include Statfjord A, B and C, Gullfaks A, B and C, Grane, Njord, Sleipner A, Snorre A and B, and Visund. Read More
---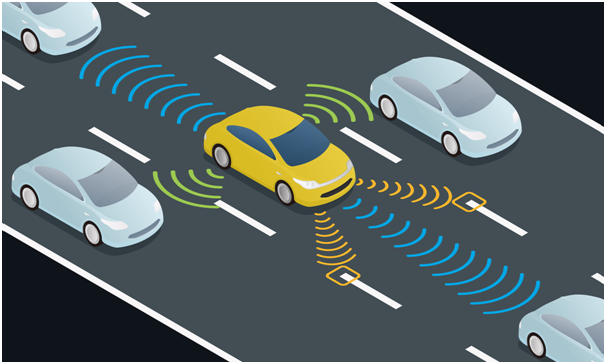 Autonomous vehicles have become examples of how cities plan to provide cutting-edge transport solutions to their citizens. At the 2018 Winter Olympics in Pyeongchang, Hyundai offered demonstrations of its self-driving functionality to guests in vehicles operating on a controlled test loop. KT Corp also ran what it called a 5G bus which demonstrated some of the in-vehicle connectivity features that will likely become commonplace in autonomous vehicles. The 2020 Summer Olympics in Tokyo would have presented one of the largest real-world tests of autonomous vehicles as Toyota planned to transport fans in its e-Pallete vehicles. Covid-19 caused the delay of the games to 2021 and prevented supporters from attending. Athletes still were able to try out rides in the vehicles but the tests ultimately were a disappointment after a Paralympic judo athlete suffered a "non-serious" injury from a collision with one of the vehicles. Read More
---
Baidu and auto manufacturer Geely are putting more money into the electric car venture Jidu that they partnered on just about a year ago. Both companies announced Wednesday they are putting nearly $400 million into Jidu in a Series A financing round. The capital injection comes less than a year after Jidu was launched in March 2021 with $300 million in initial capital from undisclosed investors. Baidu has majority ownership of Jidu, with a 55% share of the company, while Geely has a 45% stake, according to records accessed through Wind Information. Both companies declined to share how much each contributed to the latest funding round. The money will fund research and development and mass production, according to Jidu. Read More–>
---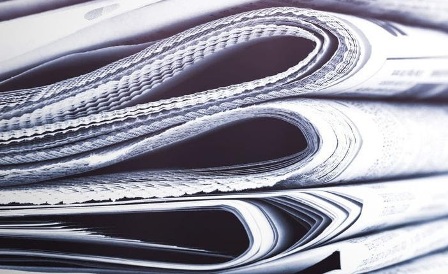 Shell is preparing to offload its stakes in two clusters of gas fields in the North Sea as part of its ongoing retreat from the ageing basin. According to Reuters, the oil and gas giant is planning to offer its 50 per cent stake in a cluster of fields in the Clipper hub, as well as the Leman Alpha complex. Shell has held both sites as part of large joint venture with Exxon Mobil since the 1960s, although its partner sold its British North Sea assets last year to private equity-backed Neo. Read More
---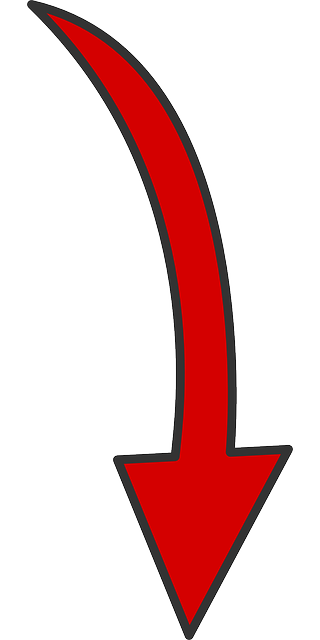 Oil prices tumbled more than 3% Tuesday, their most in a day since the year began, as Moscow wound down Russian troops that had ringed Ukraine's borders for more than two months, removing a huge geopolitical premium from energy markets.
Crude came close to falling below the $90 per barrel mark but settled well above that. Traders now await weekly inventory data from the American Petroleum Institute, or API, that would indicate what the Energy Information Administration, or EIA, would report as last week's closing balances of crude, gasoline and distillates. Read More
---
Region
Period
Rig Count
Change
U.S.A
11th February 2022
635
+22
Canada
11th February 2022
219
+1
International
January 2022
841
+7
---
Vauxhall has confirmed pricing and specifications for the All-new Astra Sports Tourer. Available with a choice of powertrains, including a highly-efficient Plug-in HYBRID-e version for the first time, prices for the All-New Astra Sports Tourer start from £25,005 on-the-road, with first deliveries due in late summer. Together with its five-door hatchback sibling, the stylish Astra Sports Tourer is a true design statement and Vauxhall's first estate to carry the brand's new bold and pure design philosophy. The Vauxhall Vizor front end features a single, clean panel that houses the new Griffin logo and various driver and safety aids, helping the Astra Sports Tourer achieve a clean and sharp look. The Vizor front end also houses the LED headlights and front camera. At the rear, the Vauxhall Griffin logo sits at the centre of the tailgate, with the rear featuring the same vertically aligned, high-mounted brake lights as the Astra hatchback – further strengthening the Astra family ties. With its next compact estate generation, Vauxhall shows that the Astra Sports Tourer is ready to define a new era. Read More
Vauxhall has entered a new partnership with leading parking provider JustPark to help more people in the UK switch to an electric vehicle by helping them find convenient charging locations near their home. Whilst many EV drivers enjoy the benefits of being able to leave their home with a fully charged and temperature pre-conditioned vehicle each day, approximately 40 per cent of UK households do not have any access to off-street parking where they could install a charging device. The JustCharge Community Charging network aims to make going electric easy for everyone. As part of the JustCharge network, electric vehicle drivers with their own charger on their drive or property can rent these out to other EV drivers via an intuitive App. With the new partnership, Vauxhall will encourage its electric vehicle drivers to join the growing community network and make electric vehicle ownership even more convenient for more people. In addition, it also allows for owners to further reduce their electric vehicle's low running costs from the revenue generated by renting out their charger. Read More
---
Dana Incorporated (NYSE: DAN) announced today that its board of directors has declared a dividend on its common stock. The board declared a quarterly dividend of $0.10 per share, payable March 25, 2022, to holders of Dana common stock as of March 4. Read More
Dana announced today it will participate in the Wolfe Research Virtual Global Auto, Auto Tech, and Mobility Conference on Feb. 24, 2022. Beginning at 8:50 a.m. EST, Dana's Senior Vice President and Chief Financial Officer Timothy Kraus will participate in a fireside chat for approximately 35 minutes.
---
Woodside has outlined its approach to climate change and its strategy to thrive through the energy transition as a low cost, lower-carbon energy provider in its Climate Report released today. The report has been structured to align with the Task Force on Climate-related Financial Disclosures (TCFD) recommendations framework and will be put to a non-binding advisory vote at Woodside's 2022 Annual General Meeting on 19 May 2022. In this report we have tested our portfolio of producing and sanctioned assets against a range of climaterelated scenarios from the International Energy Agency. Woodside's free cash flow is positive in all scenarios. including Net Zero Emissions by 2050, a 1.5 degrees Celsius scenario. Woodside CEO Meg O'Neill said the report recognised Woodside's role as a leading energy company to make a positive contribution to the global energy transition. Read More

Woodside has recorded full-year net profit after tax (NPAT) of US$1,983 million. Production was 91.1 MMboe and operating cash flow was $3,792 million. The directors have declared a final dividend of US 105 cents per share (cps), bringing the full-year fully franked dividend to US 135 cps. The dividend is based on the underlying NPAT of $1,620 million. Woodside CEO Meg O'Neill said 2021 was a transformative year in which the foundations were laid for the company's future. "Woodside ended 2021 in a strong financial position. Our higher underlying full-year profit of $1,620 million and free cash flow of $851 million reflected our consistent operational performance, the improved price environment for our products and the proactive decisions made to manage our sales portfolio. "The value-creating decisions taken in 2021 are expected to transform Woodside, consolidate our financial strength, diversify our portfolio and enable us to thrive through the energy transition. Read More
---
According to preliminary data, Gazprom produced 70.1 billion cubic meters of gas between January 1 and February 15, 2022. This is the best result in the last three years. The level of domestic supplies from the gas transmission system is commensurate with that of the record-breaking year of 2021.The Company's gas exports to the countries beyond the FSU amounted to 17.9 billion cubic meters, which is 35.5 per cent (or 9.8 billion cubic meters) lower than the figure for the same period of 2021. At the same time, Gazprom increased its supplies to such countries as Turkey (by 2.7 per cent), Bulgaria (by 24.2 per cent), and Bosnia and Herzegovina (by 13.9 per cent). The Company continues to deliver gas as requested by consumers in full compliance with contractual obligations. Gas exports to China via the Power of Siberia pipeline keep growing within the framework of the long-term bilateral contract between Gazprom and CNPC. February 14 marked a new record for daily supplies. Read More
---

Central Petroleum Limited advises that Range-9, the second of two step-out pilot wells at Range, spudded on 16 February 2022 at 1730 hrs EST. The Range-9 well has a target depth of 700m below rotary table and will be completed across the three seams of the Walloons Coal Measures. Range-10, the first well in the Range step-out pilot well drilling programme, has been successfully drilled, cased and suspended with a slotted liner over the coals in preparation for completion. Total depth was reached at 624m below rotary table with 28.6m of net coal recorded. Read More
---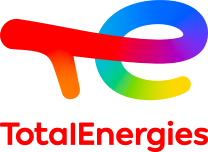 TotalEnergies SE is implementing its annual capital increase reserved for employees and former employees of the TotalEnergies company (the "Company"). Through this operation, TotalEnergies SE intends to continue involving its employees in the Company's growth. Employee shareholders, within the meaning of Article L. 225-102 of the French Commercial Code and article 11 par. 6 of the Articles of Association of TotalEnergies SE, held 6.8% of TotalEnergies SE's share capital as of December 31, 2021.. The seventeenth resolution of the Shareholders' Meeting held on May 28, 2021 granted the Board of Directors (the "Board") the authority to decide, within a maximum period of 26 months, to carry out one or more capital increases of ordinary shares without preferential subscription rights, not to exceed 1.5% of the share capital at the date of the Board meeting deciding on the operation and reserved to members of a savings plan pursuant to the provisions of Articles L. 225-129 and seq., L. 225-138-1 of the French Commercial Code and Articles L. 3332-1 to L. 3332-9 and L. 3332-18 to L. 3332 24 of the French Labor Code. Read More
---
---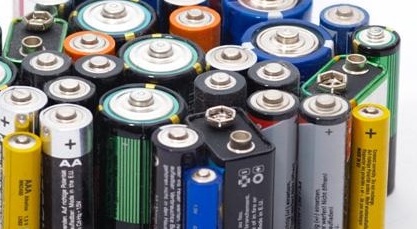 An Australian recycling company is turning old batteries into fertiliser for crops, in an effort to stop them from ending up in landfill. Around 97 per cent of alkaline batteries in Australia are not recycled, these are the kind we put in television remotes, children's toys and torches. Instead, they end up in ordinary rubbish bins where disposal methods mean the chemicals that provide us with portable power can leak into the soil, causing pollution. Over in Europe, it's a different story. Legislation requires shops that sell batteries to ask customers to return them once they run out of juice. This means the percentage being recycled is significantly higher, in comparison to Australia. Read More
---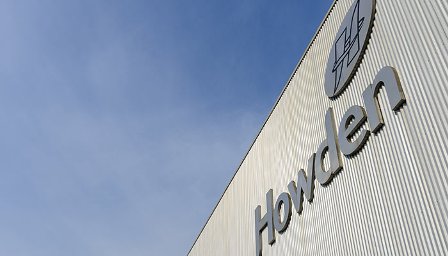 Howden, a leading global provider of mission critical air and gas handling solutions has welcomed the announcement by the US administration on Tuesday 15 February, aimed at promoting green manufacturing and taking on climate change contributions from the industrial sector alongside programs initiated by the Bipartisan Infrastructure Law on clean hydrogen.Howden has been servicing vital industries throughout North and South America since the 19th century and services a wide range of products and industries. Products include Compressors, fans, rotary heat exchangers, blowers, control systems, aftermarket services & parts, turnkey solutions, mine ventilation design and performance analysis design. The industries that are covered in this region include Hydrogen, Renewable Energy, power, steel, cement, pulp & paper, oil & gas, petrochemical/chemical, ethanol, industrial gas, mining, water/wastewater, and general industries. Read More or contact: Catherine Damen ,howden@pagodapr.com
---
The Biden administration announced a series of steps on Tuesday aimed at promoting green manufacturing and taking on climate change contributions from the industrial sector.. The Energy Department announced that it will take a step toward carrying out programs initiated by the Bipartisan Infrastructure Law on clean hydrogen — which is when hydrogen energy is produced using clean energy — by issuing new requests for information from stakeholders. Its purchasing efforts include efforts from the General Services Administration to buy low-carbon concrete and asphalt. It also includes efforts to use cleaner materials in federal transportation projects at the Department of Transportation including a pilot program incentivizing the acquisition of low carbon materials and the creation of a DOT working group that will assess and take actions to cut emissions from construction materials used in transportation infrastructure. Read More
---
As part of its work on reducing controlled greenhouse gas emissions, LUKOIL augments supply of electricity from its own renewable energy sources (RES) to its own production facilities. The Company began supplying power to its Nizhny Novgorod refinery from the second stage of its solar power plant (SPP) located at the Volgograd refinery. About 26 million kWh are expected to be delivered annually. Read More
---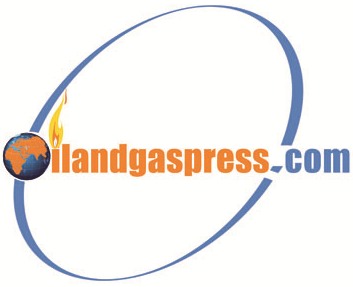 OilandGasPress Energy Newsbites and Analysis Roundup |Compiled by: OGP Staff, Segun Cole @oilandgaspress.
Disclaimer: News articles reported on OilAndGasPress are a reflection of what is published in the media. OilAndGasPress is not in a position to verify the accuracy of daily news articles. The materials provided are for informational and educational purposes only and are not intended to provide tax, legal, or investment advice.
Submit a Press Release