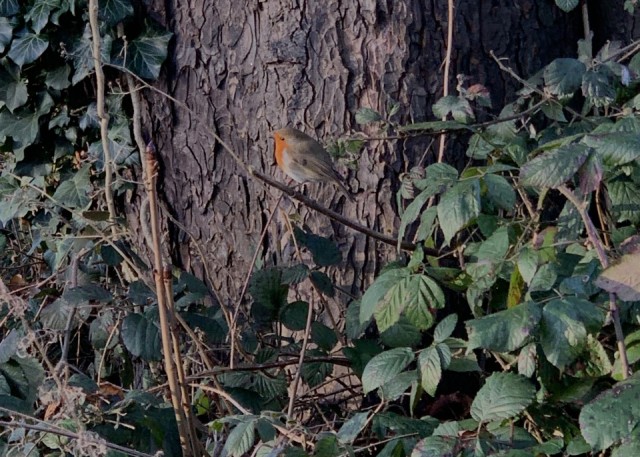 Energy News Digest to 1st Mar. 2022. OPEC daily basket price stood at $99.22 a barrel, Mon, 28th Feb. 2022, Rig Count Up in US and Canada
Prices of Australian wheat and crude palm oil from Indonesia surged in the week to Feb. 25, following the start of Russia's invasion of Ukraine. The closure of Black Sea ports forced buyers to start looking for alternatives for the vegetable oil and grains. In physical markets, crude palm oil FOB Indonesia shot up by $100/mt in a single day Feb 24, and corrected to close at $1,615/mt Feb. 25, Platts data showed,
---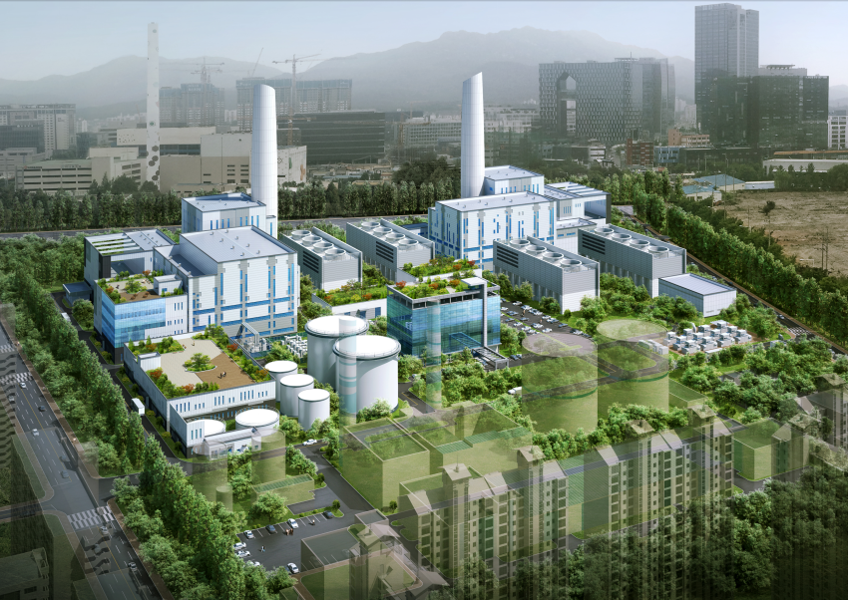 GE (NYSE: GE) today announced the start of commercial operation for GS Power's Anyang Combined Heat and Power (CHP) Plant Unit 2-2 in Anyang City, Gyeonggi Province, South Korea. The project consists of the renewal of older gas-powered assets with the latest turbine technology including one GE 7HA.02 gas turbine, with a matching GT H65 generator, one STF D650 steam turbine and a ST A39 generator, along with a Mark* VIe Distributed Control System (DCS) software solution and services to support the availability and reliability of the plant. The updated plant now delivers approximately 500 megawatts (MW) of electricity, the equivalent output needed to power approximately 500,000 South Korean homes, while also providing steam for district heating for more than 180,000 citizens of Anyang City. Amidst the COVID-19 pandemic and extraordinary heavy rains and typhoons, the commissioning work was executed safely to ensure the plant achieved commercial operations one week ahead of schedule. The Anyang District Heating Plant benefits from GE's HA technology which is capable of reaching close to 62.2% net plant efficiency in combined cycle and more than 93% efficiency in district heating mode. District heating mode is enabled by industry leading steam turbine flexibility, allowing for high efficiency in both district heating and power only modes. This process captures and reuses excess heat or steam that would otherwise be released into the environment or go unutilized, effectively generating more energy and less carbon emissions per unit of fuel. Read More
---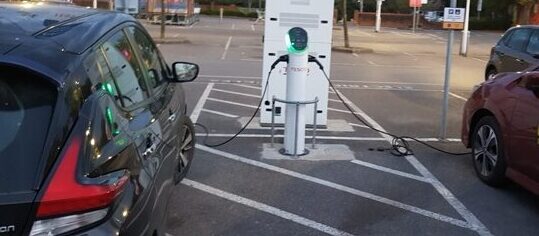 Siemens Smart Infrastructure in the U.S. today unveiled a new sustainable, EV charging concept structure designed for electrifying fleets and high demand charging applications at scale. The new VersiCharge XL concept (UL standard) was created to electrify new or existing parking lots and building structures quickly and efficiently by using a modular, scalable design made in partnership with Nexii Building Solutions using their proprietary, sustainable building material with low carbon footprint in the U.S. The solution, which resembles a modern-day fueling station, was developed in late 2021, and then installed in only three days at Siemens' research and development hub for Electrical Products and eMobility solutions in Peachtree Corners, Georgia, USA. More
---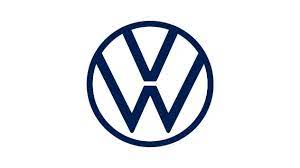 A spokesperson for VW said last week that it would halt production for several days this week at two German factories after a delay in getting parts made in Ukraine. Separately, Swedish firm Volvo said it had suspended car shipments to the Russian market until further notice as sanctions start to exert pressure on Moscow's economy. Read More
---
The average price of a litre of petrol in the UK has topped 150p as Russia's invasion of Ukraine adds to pressure on the global cost of oil. The average price of unleaded petrol jumped to 151.25p – a new record – on Sunday, with diesel climbing to 154.72p, according to the RAC, the motoring organisation. Read More
---
Oil and Gas Prices
Units
Price $
Change
Crude Oil (WTI)
USD/bbl
$98.51
Up
Crude Oil (Brent)
USD/bbl
$101.28
Down
Bonny Light
USD/bbl
$99.41
Up
Natural Gas
USD/MMBtu
$4.50
Down
OPEC basket 28/02/22
USD/bbl
$99.22
Up
At press time 1st March 2022
---
---
OPEC Secretary General, HE Mohammad Sanusi Barkindo, participated virtually in the 2022 edition of Nigeria International Energy Summit (NIES), which is being held in Abuja between 27 February and 3 March. The fifth edition of this prestigious event sees the participation of many ministers and senior officials, dignitaries, heads of international organizations, CEOs of national and international oil companies, industry experts and journalists. HE Muhammadu Buhari, President of Nigeria, was represented by HE Timipre Sylva, Nigeria's Minister of State for Petroleum Resources, at the opening ceremony. The Secretary General delivered a goodwill message at the opening ceremony and took part in a panel session titled 'Revitalizing the industry, future fuels and energy transition.' Both events took place today, 28 February 2022. In the pre-recorded goodwill message, Barkindo thanked the Nigerian President for the instrumental role he has played in the Organization and the global energy industry. "At OPEC, we very much consider President Buhari as one of our own. An OPEC veteran, who has been heavily involved in the Organization's affairs for decades," he said, adding, "The President has maintained an avid interest in our Organization and we all draw inspiration from his commitment." The Secretary General continued by commending Nigeria's leadership for enacting the Petroleum Industry Act. Read More
---

Lundin Energy publishes the Report on Payments to Governments for 2021 Lundin Energy AB (Lundin Energy) has published the report on payments made to governments by Lundin Energy and its subsidiaries during the year 2021. The report gives an overview of payments to governments made by Lundin Energy and its subsidiaries during the year 2021.The report is available to download on Lundin Energy's website
---

The Supreme Court of Western Australia today dismissed the two proceedings brought against the Chairman of the Environmental Protection Authority challenging the Pluto LNG and Karratha Gas Plant environmental approvals made in 2019. The proceedings were commenced by the Conservation Council of Western Australia (CCWA). Woodside welcomes the Court's decisions and continues to progress the Scarborough and Pluto Train 2 projects and the start-up of the Pluto-KGP Interconnector. Woodside announced on 30 November 2021 that CCWA had commenced separate Supreme Court proceedings challenging the Pluto Train 2 project works approval. A hearing date is yet to be set. Read More
---
Genex Power Limited (ASX:GNX) is pleased to confirm that it has now reached financial close for the 50MW/100MWh Bouldercombe Battery Project (BBP or the Project) in Central Queensland. Financial close signals the satisfaction of all conditions precedent associated with the Project, including subscription of equity and full effectiveness of all Project Documents as well as the Loan Note Subscription Agreement executed with Infradebt Pty Ltd (Infradebt). Read More–>
---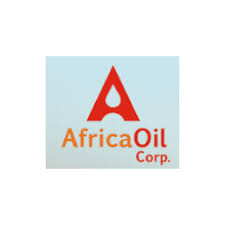 Africa Oil Corp. announce the posting of its 2021 statement of reserves on SEDAR as part of its Annual Information Form. This disclosure is based on an independent reserves evaluation, effective 31 December 2021, prepared by RISC (UK) Limited ("RISC") for Africa Oil in accordance with Canadian National Instrument 51-101 – Standards for Oil and Gas Activities ("NI 51-101") and the Canadian Oil and Gas Evaluation Handbook ("COGE Handbook"). Africa Oil's statement of reserves is based on the Company's 50% ownership interest in Prime Oil & Gas Coöperatief U.A ("Prime") Read More–>
---
The Japan's Floating Offshore Wind Group, in which JGC Japan Corporation participates, recently published a report on "Expectation and Foresight of FOW in Japan." The Group was established in 2020 to promote floating offshore wind power in Japan by six companies: equinor, Shell, Ocean Winds, Sumitomo Corporation Global Metals Co., Ltd., Toda Corporation, and JGC Japan Corporation. In this report, the Group suggests the following three points for the development of Japan's floating offshore wind market.
Set FOW target of 2-3GW by 2030, mid and long-term targets
Promote strategic development plans for large-scale and domestic industrial development
Accelerate discussion to create an attractive FOW business environment
In addition, this report describes the status of development and future prospects of floating offshore wind power of the world, including Japan.
---
Canada has announced late Feb. 28 a ban on the import of Russian oil, making it the first G7 nation to impose an embargo. Prime Minister Justin Trudeau said at a press conference "we are announcing a ban on all imports of crude oil from Russia, an industry that has benefited President Putin and his oligarchs greatly," according to the AFP news agency. Read More
---
Region
Period
Rig Count
Change from Prior Count
U.S.A
25th February 2022
650
+5
Canada
25th February 2022
224
+4
International
January 2022
841
—
Source
---

ExxonMobil has reached an agreement to sell its equity interest in Mobil Producing Nigeria Unlimited to Seplat Energy, a Nigerian independent oil and gas company, through its wholly-owned subsidiary Seplat Energy Offshore Limited. Read More
---
PetroNor E&P ASA (OSE ticker: "PNOR") (the "Company"), will report its fourth quarter 2021 results tomorrow, Wednesday, 2 March 2022. At 08:30 CET on the same day, Chairman Eyas Alhomouz, interim CEO Jens Pace and CTO Claus Frimann-Dahl will present the results in a webcast. The presentation and subsequent Q&A session will be held in English and may be viewed live
---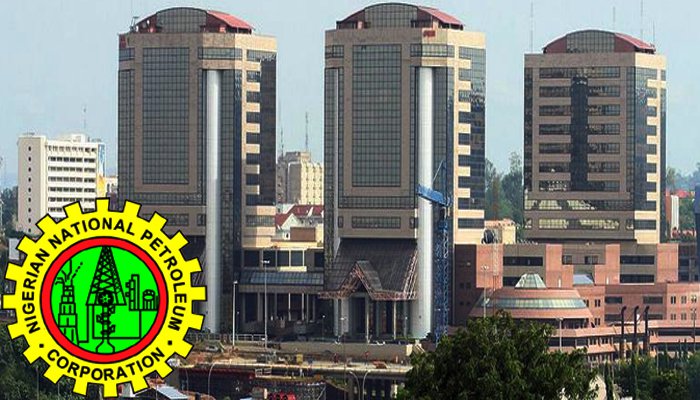 Nigerian National Petroleum Corporation GMD reportedly said;
"Companies are divesting. They are leaving our country. That is the best way to put it.
"They are not leaving because opportunities are not here but because companies are shifting their portfolios where they can add value and not just that, but where they can also add to the journey towards carbon net-zero commitment." Kyari also said that the country must have "the most friendly fuel" in place in the next five to 10 years, while building its ability to use renewables. He added; "We can't do without financing and we also know that there is a shortage of financing in this respect. "Therefore, for us in NNPC, we are here to serve you. We are here to facilitate this process. We will work with our partners, and of course, you are seeing some of the consequences. "We understand the necessity for divestment. We do know that there are issues. We understand that this must take place but also that it must be done in such a way that we can deal with issues around decommissioning and also make sure that whatever arrangement that is put in place ensures that we are also aligned along the energy transition journey that we are going to." Related News
---
The whole child population of Ukraine, 7.5 million children, are now at risk as the conflict continues to escalate. With explosions in major cities across the country and thousands of families being forced to flee their homes, UNICEF is calling for an immediate ceasefire. Hundreds of thousands of children in Ukraine have already been affected as the conflict in the east of the country enters its eighth year. As the conflict escalates, many more children are at risk, and thousands of families have been forced to flee for safety. Homes, schools, water supplies and hospitals have been damaged. Explosives including landmines are a daily threat to children's lives.
UNICEF is especially concerned for the safety and wellbeing of children who have become separated from their families. Read More
---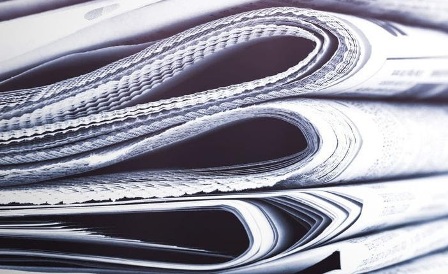 The current conflict has severely strained U.S.-Russia relations and increased the risk of a wider European conflict. Tensions are likely to increase between Russia and neighbouring NATO member countries that would likely involve the United States, due to alliance security commitments. Additionally, the conflict in Ukraine will have broader ramifications, specifically for U.S.-China relations, and for future cooperation on critical issues like arms control, cybersecurity, nuclear non-proliferation, energy security, counter-terrorism, and political solutions in Syria, Libya, and elsewhere. Read More
---
Finland and Sweden have brushed off warnings from Russia that their possible joining of NATO would trigger "serious military-political consequences" from Moscow for the two countries. A statement from the Russian Foreign Ministry Friday voiced concern about what it described as efforts by the United States and some of its allies to "drag" Finland and Sweden into NATO and warned that Moscow would be forced to take retaliatory measures if they join the alliance. Read More
---
Neptune Energy announced its aim to go beyond net zero and store more carbon than is emitted from its operations and the use of its sold products by 2030. The company is currently progressing two carbon capture and storage (CCS) developments in the Dutch and UK sectors of the North Sea that could see it store more than 9 million tonnes of carbon dioxide (CO2) emissions per year for third parties by the end of this decade. Read More

Neptune Energy and partners announced drilling has commenced on the Hamlet exploration well in the Norwegian sector of the North Sea. The well (35/9-16S) is being drilled by the Deepsea Yantai, a semi-submersible rig, owned by CIMC and operated by Odfjell Drilling. The Hamlet prospect is located 7 km north of the Gjøa field within the Neptune-operated PL153 Licence. Neptune Energy's Director of Subsurface in Norway, Steinar Meland, said: "Hamlet is an interesting prospect and it is in keeping with our exploration strategy of focusing on opportunities within core areas near existing infrastructure. This can offer a short lead time from discovery to production, reduce costs and carbon emissions and help mature and replenish our current licenses."
In the event of a commercial discovery, the Hamlet prospect could be tied back to the Neptune-operated Gjøa platform and produced with less than half the average CO2 emissions on the Norwegian Continental Shelf.* Read More
---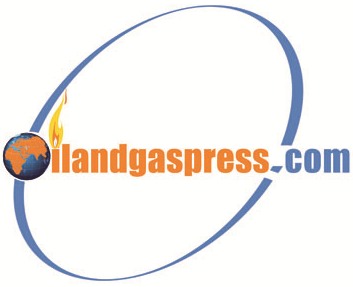 OilandGasPress Energy Newsbites and Analysis Roundup |Compiled by: OGP Staff, Segun Cole @oilandgaspress.
Disclaimer: News articles reported on OilAndGasPress are a reflection of what is published in the media. OilAndGasPress is not in a position to verify the accuracy of daily news articles. The materials provided are for informational and educational purposes only and are not intended to provide tax, legal, or investment advice.
Submit a Press Release