Energy News Digest to 21st Mar. 2022. OPEC daily basket price stood at $104.96/bl, Fri, 17th Mar. 2022
Aker Solutions has appointed Trine Svalestad to the new position of senior vice president for sustainability. The company sees significant increase in demand for its solutions powering the ongoing energy transition.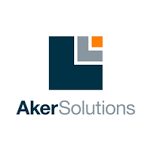 Aker Solutions is a leading supplier to international oil and gas projects with multiple solutions to reduce carbon emissions. The company is also rapidly increasing its deliveries to renewable energy production. Svalestad has experience from a range of management positions in Equinor, including leading compliance and governance processes, and heading the digitalization of the large Johan Sverdrup offshore field development. She is a Norwegian national with a Master of Law from the University of Bergen, Norway. Read More
---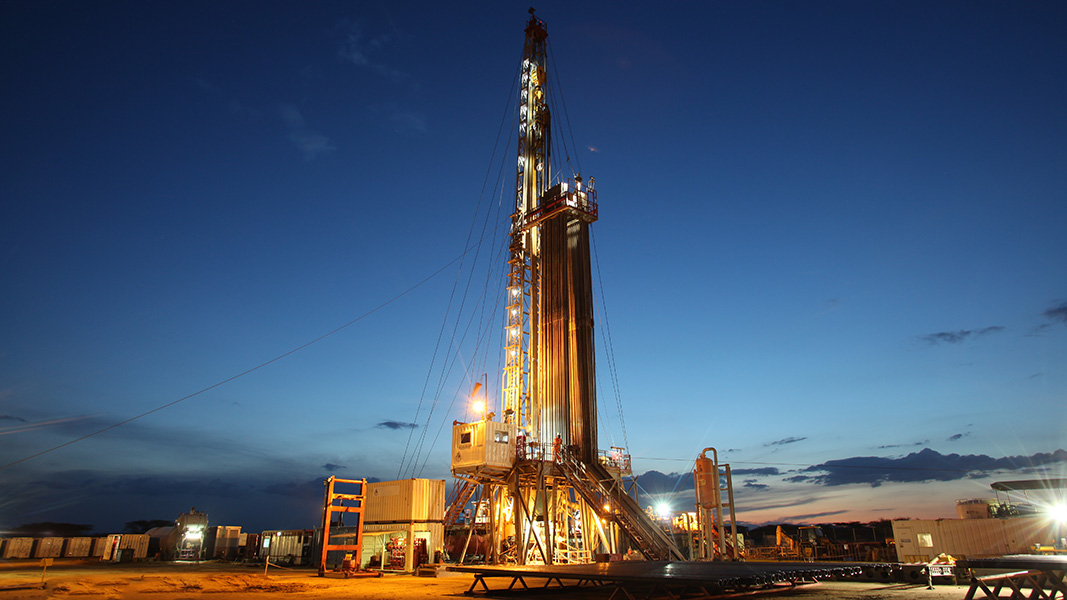 Tullow Oil plc (Tullow) is pleased to announce that it has completed the pre-emption related to the sale of Occidental Petroleum's interests in the Jubilee and TEN fields in Ghana to Kosmos Energy. The cash consideration paid on completion was $118 million reflecting closing adjustments and was funded from cash on the balance sheet.
This transaction takes Tullow's equity interests to 38.9% in the Jubilee field and to 54.8% in the TEN fields and adds c.5 kbopd of unhedged daily production. This equates to c.4 kbopd on an annualised basis and increases 2022 Group production guidance to 59-65 kbopd (30-32 kbopd at Jubilee, 13-14 kbopd at TEN and non-op portfolio unchanged at 16-19 kbopd). This additional equity increases Tullow's 2022 Group capital expenditure forecast by $30 million to $380 million and is expected to generate c.$300 million incremental free cash flow at $75/bbl between 2022 and 2026.
As of 31 December 2021, the transaction increases Tullow's net 2P reserves by c.21 mmboe (9%) and has an estimated post-tax NPV 10 valuation of $355 million at $75/bbl. Read More
---
Equinor ASA presents its 2021 annual report and form 20-F, and its 2021 Sustainability report. The financial results for 2021 are strengthened by the recovery of the markets with higher prices. Equinor reports adjusted earnings of USD 33.5 billion before tax and USD 10.0 billion after tax for 2021. IFRS net operating income was USD 33.7 billion and net income was USD 8.58 billion.
With strong earnings and continued cost and capital discipline, Equinor delivered a return on average capital employed (RoACE) of 22.7%. Equinor strengthened its balance sheet through the year and improved the adjusted net debt ratio(2) from 31.7% at the end of 2020 to negative 0.8% at end of 2021. Read More
---
Subsea 7 S.A. published and distributed to eligible holders of Common Shares and American Depositary Receipts the Notice of Meeting and supporting materials for the Annual General Meeting of Shareholders (the AGM) and the Extraordinary General Meeting of Shareholders (the EGM). The AGM is scheduled to take place at 15:00 (local time) on 12 April 2022 at the Company's registered office, 412F, route d'Esch, L-2086 Luxembourg and the EGM will take place immediately thereafter. Due to the ongoing Covid-19 pandemic, both the AGM and the EGM will be held without the shareholders' physical presence, as permitted under the Luxembourg law dated 23 September 2020 on measures concerning the holding of meetings in companies and other legal entities, as amended. Read More
---
Schlumberger announced a major contract award by Saudi Aramco for integrated drilling and well construction services in a gas drilling project. The integrated project scope encompasses drilling rigs and technologies and services, including drill bits, measurement while drilling (MWD) and logging while drilling (LWD), drilling fluids, cementing, and completing wells. Schlumberger will leverage digital solutions to enhance integrated drilling performance, including the DrillOps* on-target well delivery solution which uses data analysis, learning systems and automation to execute a digital well plan, improving drilling efficiency, consistency and performance.
"This contract award represents the continuation of an ongoing collaboration with Saudi Aramco," said Tarek Rizk, MENA president, Schlumberger. "Through our committed teams, differentiated technology, and integrated drilling and well construction services we will work closely with Saudi Aramco on well delivery and set a new performance benchmark." This award represents a significant endorsement of Schlumberger's fit-for-basin technology and domain expertise for gas well development in the region. Read More
---
His Highness Sheikh Tamim bin Hamad Al-Thani, the Amir of the State of Qatar, inaugurated the Barzan Gas Plant in a special ceremony held at Ras Laffan Industrial City. The Barzan Gas Plant will produce and process natural gas from the North Field to serve the requirements of local power generation and water desalinization. It will also produce associated hydrocarbon products for supply to local refinery and petrochemical industries as well as for export to international markets. The plant is named after the famed historic Barzan Towers, also known as the Umm Salal Mohammed Fort Towers, which were originally built in the late 19th century. More
---
Claudio Descalzi, Eni's Chief Executive Officer, presented the Eni Strategic Plan 2022-2025 to the financial community.
Eni's strategy is aimed at guaranteeing the safety and sustainability of the energy system while maintaining a clear focus on the equitable energy transition and the creation of value for stakeholders.
Eni pursues these objectives:
leveraging upstream and partnerships with producing countries to find opportunities foralternative and additional gas supplies;
accelerating its decarbonisation objectives, offering customers increasingly decarbonised products and services to reduce scope 1, 2 and 3 emissions.
Eni has developed a distinctive strategic approach that leverages on: Proprietary technologies and breakthrough -Eni's commitment to technological leadership is part of the company's DNA and supports the development of new businesses to meet the challenge of decarbonising its customers in the different markets; New business models -in support of its growth, Eni is creating new dedicated subjects with tailor-made business models focused on its customers and with the ability to access capital markets independently. These subjects continue to benefit from Eni's Research and Development activities, from its HSE culture, from its ability to project management and solid financial position;
Alliances with stakeholders -working alongside numerous stakeholders has allowed us to develop solutions with shared benefits, synergies and new regulatory frameworks to transform the energy system and pursue a fair and inclusive transition. Read More
---

CME Group Inc. will announce earnings for the first quarter of 2022 before the markets open on Wednesday, April 27, 2022. Written highlights for the quarter will be posted on the company's website at 6:00 a.m. Central Time, the same time it provides its earnings press release. The company will also hold an investor conference call that day at 7:30 a.m. Central Time, at which time company executives will take analysts' questions.
A live audio Webcast of the conference call will be available on the Investor Relations section of the company's website, www.cmegroup.com. Following the conference call, an archived recording will be available at the same site. Those wishing to listen to the live conference via telephone should dial 888-220-8451 if calling from within the United States or +1 773-377-9070 if calling from outside the United States, at least 10 minutes before the call begins. Read More
---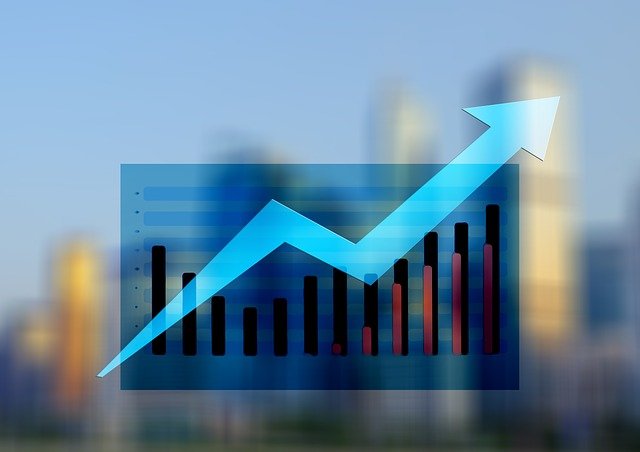 Oil and Gas Blends
Units
Oil Price $
change
Crude Oil (WTI)
USD/bbl
$109.40
Up
Crude Oil (Brent)
USD/bbl
$112.40
Up
Bonny Light
USD/bbl
$109.20
Up
Natural Gas
USD/MMBtu
$4.94
Up
OPEC basket 17/03/22
USD/bbl
$104.96
—
At press time 21st March 2022
---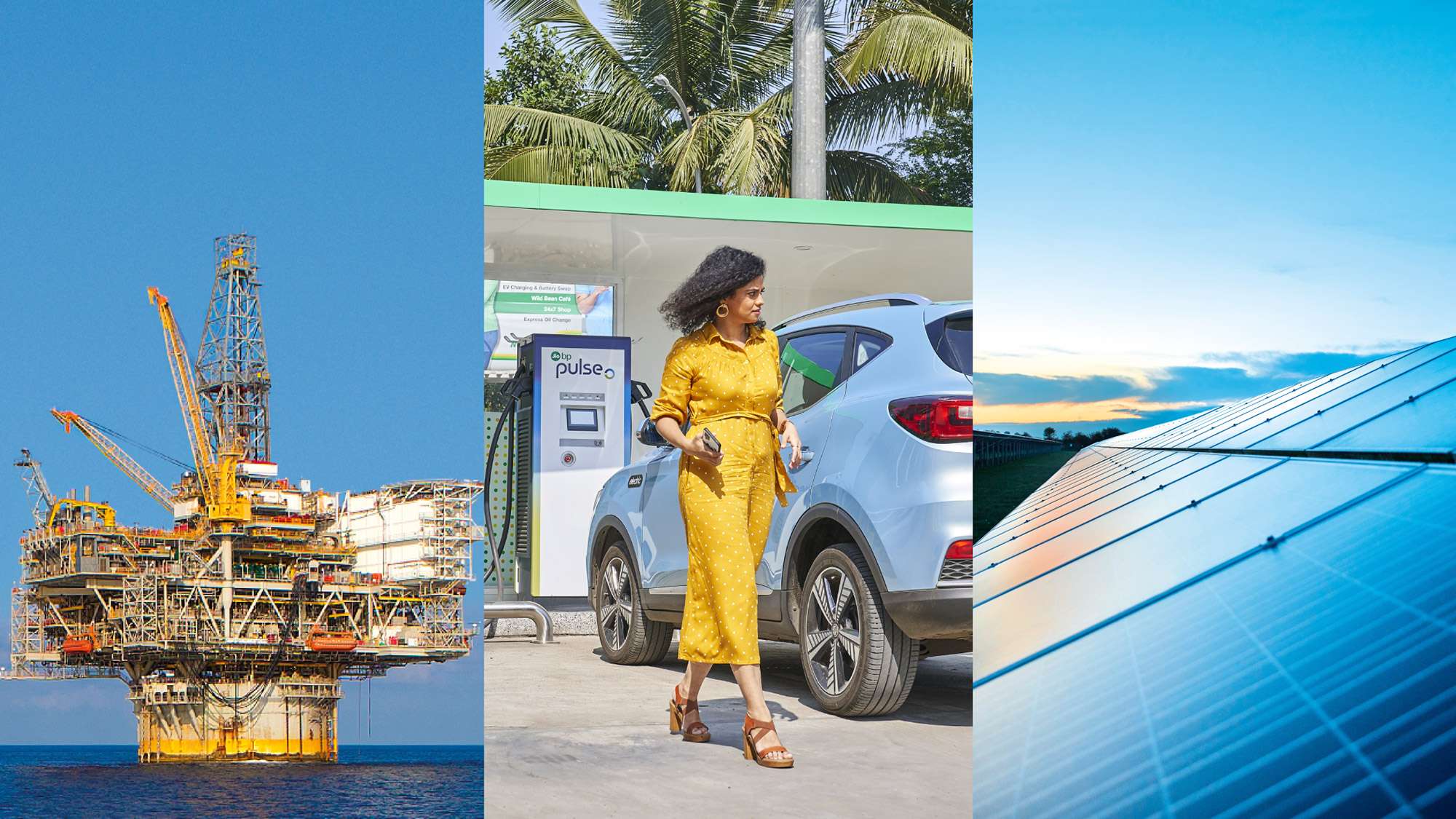 In accordance with Section 203.01 of the New York Stock Exchange Listed Company Manual, BP p.l.c. announces that on March 18, 2022 it filed with the Securities and Exchange Commission an Annual Report on Form 20-F that included audited financial statements for the year ended December 31, 2021. BP's Annual Report on Form 20-F is available online at BP's website and also online at www.sec.gov.
Shareholders have the ability to receive a hard copy of BP's complete audited financial statements, free of charge, by visiting www.bp.com/papercopies, or by contacting our US distribution agent at 1-888-301-2505, or through an email request addressed to bpreports@issuerdirect.com. Read More
---
---
The U.S. Department of Energy (DOE) released an action plan to enable the safe and responsible handling of photovoltaic (PV) end-of-life (EOL) materials. The activities outlined in the plan will reduce the environmental impact of solar energy while supporting the Biden Administration's goal to decarbonize the electricity grid by 2035. As solar deployment rapidly increases, more PV components will reach the end of their useful life and enter the waste stream. Although 95% of a PV module is recyclable, the current economics of EOL handling are unfavourable to recycling. The cost to recycle PV modules is significantly higher than the landfill fee. Establishing safe, responsible, and economic EOL practices will support greater deployment of solar energy. Read More
---

Eni and Air Liquide have entered into a collaboration agreement aimed at assessing decarbonization solutions in the Mediterranean region of Europe, focused on hard-to-abate industrial sectors. The two companies join forces combining their well-established expertise and know-how to enable CO2 capture, aggregation, transport and permanent storage.
Carbon Capture and Sequestration (CCS) represents one of the fundamental tools in the decarbonization process, especially for the most carbon-intensive industrial sectors, and will play a key role in achieving the important emission reduction targets set at European level as part of the Green Deal. Within the framework of the agreement, Eni and Air Liquide will collaborate to identify clusters of hard-to-abate industries in this geographic area and will define the best possible configuration to develop a large-scale CCS program.
In particular, Air Liquide will develop competitive CO2 abatement solutions, leveraging on its ongoing CCS initiatives in Northern Europe and on its innovative proprietary technology CryocapTM able to capture up to 95% of CO2 emissions from industrial facilities.
Eni, leveraging on its experience in gas fields exploitation and management, will identify the most suitable permanent CO2 storage locations in the Mediterranean sea. Read More
---
Region
Period
Rig Count
Change
U.S.A
18th March 2022
663
+0
Canada
18th March 2022
206
—
International
February 2022
813
—
Baker Hughes
---
Neptune Energy and its partners today announced hydrocarbons were encountered at the Hamlet exploration well in the Norwegian sector of the North Sea. Having entered the reservoir, located within the Gjøa licence (PL153), logs encountered hydrocarbons and a decision was made to initiate coring. The operations in the reservoir section are still at an early stage and it has yet to be confirmed if commercial volumes are present. A contingent side-track may be drilled to further define the extent of the discovery.
Located 58 kilometres west of Florø, Norway, at a water depth of 358 metres, Hamlet is within one of Neptune's core areas and close to existing infrastructure. The drilling program comprises a main-bore (35/9-16S) with an optional side-track (35/9-16A) based on the outcome of the exploration well. Hamlet is being drilled by the Deepsea Yantai, a semi-submersible rig owned by CIMC and operated by Odfjell Drilling.Partners: Neptune Energy (operator and 30%), Petoro (30%), Wintershall Dea (28%), OKEA (12%). Read More
---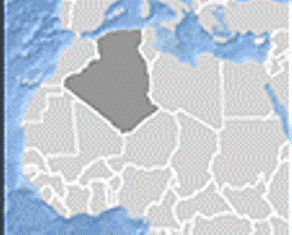 Eni and Sonatrach announce a significant oil and associated gas discovery in the Zemlet el Arbi concession, located in the Berkine North Basin in the Algerian desert. The concession is operated by a joint venture between Eni (49%), and Sonatrach (51%). Preliminary estimates of the size of the discovery are around 140 million barrels of oil in place. The exploratory well that led to the discovery has been drilled on the HDLE exploration prospect, located about 15 Km from the processing facilities of Bir Rebaa North field. HDLE-1 discovered light oil in the Triassic sandstones of Tagi Formation, confirming 26 m of net pay with excellent petrophysical characteristics. During the production test, the well delivered 7000 barrels of oil per day and 5 mmscfd of associated gas. The HDLE-1 well is the first well of the new exploration campaign which will include the drilling of 5 wells in the Berkine North Basin.
The discovery will be quickly appraised with the drilling of a second well, HDLE-2, in April 2022 to confirm the additional potential of the structure extending in the adjacent Sif Fatima 2 concession operated by an Eni-Sonatrach JV (50-50%).
In parallel with the appraisal program, Eni and Sonatrach will perform studies and analyses to accelerate the production phase of the new discovery through a fast-tracked development with start-up foreseen in Q3 2022. With this discovery, Eni and Sonatrach continue to successfully pursue their near field and infrastructure-led exploration strategy allowing a rapid valorisation of these new resources. Eni has been present in Algeria since 1981 where it operates several concessions. With an equity production in the country of about 95.000 Boepd, Eni is the most important international company operating in the country. Read More
---
PT Pertamina (Persero), an energy company that has been active in the global arena, reaffirmed its commitment as a company that cares about the environment, social aspects and good corporate governance, setting the energy transition program as the company's top priority.
President Director & CEO Nicke Widyawati outlined Pertamina's strategic initiatives for developing environmentally friendly and sustainable energy at the Indonesia – Dubai Expo media briefing on Friday. "Pertamina is committed to being known not only as a global energy player but also as an environmentally friendly company, socially responsible and upholding good corporate governance," said Nicke Widyawati, CEO of PT Pertamina (Persero) at the Indonesia Pavilion – Dubai Expo, on Friday (18/3). Pertamina has played an important role in the transition of Indonesia's energy industry by targeting the energy mix and reducing emissions, with a comprehensive reduction of GHG emissions by 30% before 2030. In addition, Pertamina will prioritize the development of New and Renewable Energy (EBT) to address environmental problems, which is in line with Indonesia's Energy Mix by 2030 Read More
---
DHL Express and Neste have announced a significant step towards decarbonizing aviation logistics by expanding their existing cooperation with a new strategic collaboration. In the next five years, Neste will supply DHL with approximately 320,000 tons (400 million liters) of Neste MY Sustainable Aviation FuelTM. The agreement is Neste's largest for Sustainable Aviation Fuel (SAF) to date and one of the largest SAF agreements in the aviation industry. Neste and DHL have been working together since 2020 making Neste MY Sustainable Aviation Fuel available for DHL's operations. In 2020, DHL Express became the first cargo operator to use Neste MY Sustainable Aviation Fuel on flights departing from San Francisco International Airport and Amsterdam Airport. In 2021 DHL and Neste extended that cooperation to provide Neste's SAF for DHL Express' hub at the UK's East Midlands airport.
---
Baker Hughes announced it has suspended new investments for its Russia operations. The Company is continuing to comply with applicable laws and sanctions as it fulfills current contractual obligations.
"The crisis in Ukraine is of grave concern and we strongly support a diplomatic solution. We condemn violence and our hearts go out to the people and families of those impacted," said Lorenzo Simonelli, chairman & CEO of Baker Hughes. "The health and safety of our employees, customers, partners, and their families always remains our top priority. We have been continuously monitoring the situation, and today's announcement follows an internal decision made with our Board of Directors and communicated to our leadership team earlier this week. We remain committed to act in full compliance." Read More
---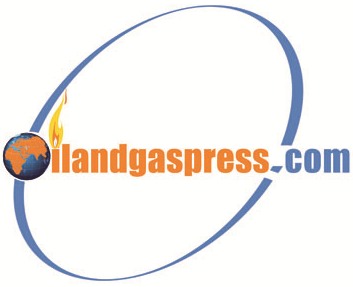 OilandGasPress Energy Newsbites and Analysis Roundup |Compiled by: OGP Staff, Segun Cole @oilandgaspress.
Disclaimer: News articles reported on OilAndGasPress are a reflection of what is published in the media. OilAndGasPress is not in a position to verify the accuracy of daily news articles. The materials provided are for informational and educational purposes only and are not intended to provide tax, legal, or investment advice.
Submit a Press Release
Subscribe to Oil, Gas, Energy News Release Service
---
Announce new products, New Partnerships, New director appointment, New office, financial reports, New sales staff, new contracts, charity affiliations and general news and offers by your organisation! Submit your Releases or contact us now!
Email us info@OilAndGasPress.com