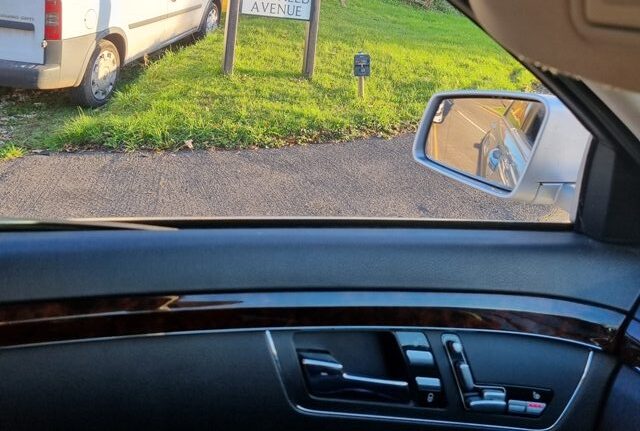 Energy News Releases to 28/11/22 . OPEC daily basket price at $83.80/bl, 25 Nov. 2022
Oil prices under downward pressure after the EIA said last week that U.S. gasoline and distillate inventories had both risen substantially last week. And also due to impending price cap on Russian crude by G7 countries.
---
GWM sold 100,208 vehicles in October, with a MoM growth of 7.01%, including overseas sales of 21,052 units, which represented a YoY growth of 49.58%, hit a record high and accounted for 21.01% of the total sales. In addition, it sold 10,954 NEVs, with the sales of models priced above RMB 200,000 accounting for 15.12%.
On November 4, Great Wall Motor Company Limited (GWM, stock code: 601633.SH, 02333.HK) released its production and sales data for October 2022. GWM sold 100,208 vehicles in October, with a MoM growth of 7.01%, including overseas sales of 21,052 units, which represented a YoY growth of 49.58%, hit a record high and accounted for 21.01% of the total sales. In addition, it sold 10,954 NEVs, with the sales of models priced above RMB 200,000 accounting for 15.12%.From January to October, 902,521 new vehicles were sold, including 107,870 NEVs, with a YoY growth of 9.95%; 132,796 vehicles were sold overseas, with a YoY growth of 18.55%; The sales volume of intelligent models accounted for 85.84%, with a YoY growth of 10.54%; The sales volume of models of the three major technology brands accounted for 70.56%, with a YoY growth of 11.67%; the sales volume of models priced above RMB 200,000 accounted for 14.62%, with a YoY growth 4.93%.
Fast release of New Energy Products, Continuous High-quality Development of Five Major Brands
In October, focusing on users' travel needs, GWM continuously developed new energy with the forest ecosystem and optimized the structure of intelligent and leading high-value products, so as to push on the enterprise development. Read More
---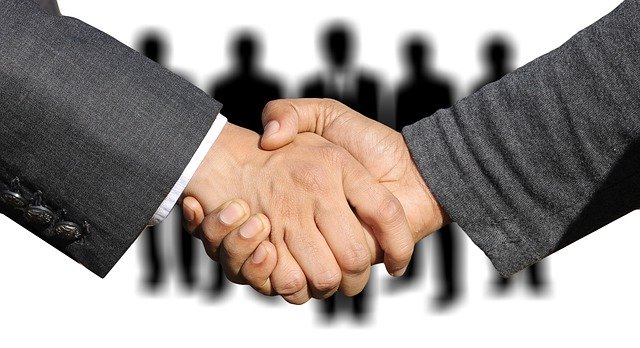 On November 19, the 29th APEC Economic Leaders' Meeting concluded officially in Bangkok, Thailand. As an important representative of China's automobile industry to going global, GWM became a mobility and logistics partner during APEC 2022, and its new energy model of HAVAL brand, the 3rd Gen HAVAL H6 DHT HEV, became the official designated vehicle for mobility and logistics services.At this APEC Meeting, GWM's green mobility products and services are widely recognized as a representative enterprise in the automobile industry. As early as 2021, GWM has integrated the products of major sub-brands led by HAVAL, and officially launched the GWM brand in Thailand to strengthen the globalization strategy. Later, popular models such as GWM HAVAL H6 and HAVAL JOLION were launched in ASEAN markets such as Brunei and Laos, winning extensive attention overseas.In the upcoming end of 2022, the globalization process of GWM and HAVAL is advancing rapidly. Especially in Thailand, a highly representative market, more than 13,000 new energy vehicles have been delivered to Thailand customers as of November this year, and the 3rd Gen HAVAL H6 HEV produced locally in Thailand has achieved a leading sales volume in the compact SUV market for 15 months. Read More
---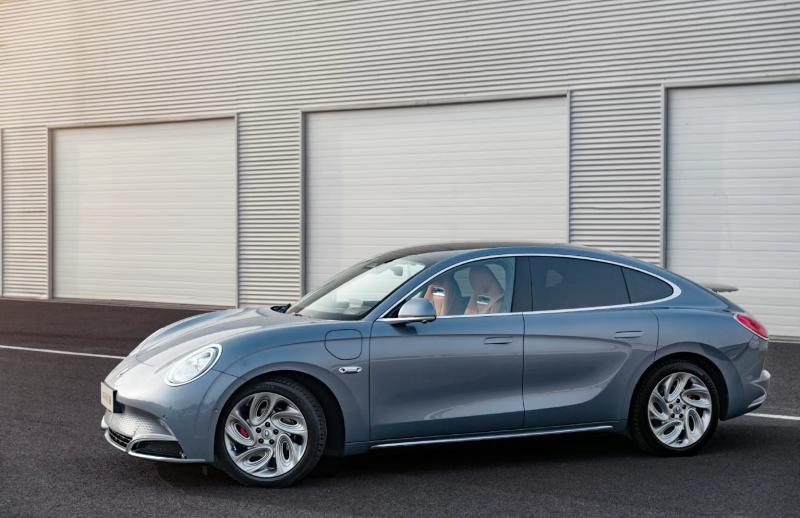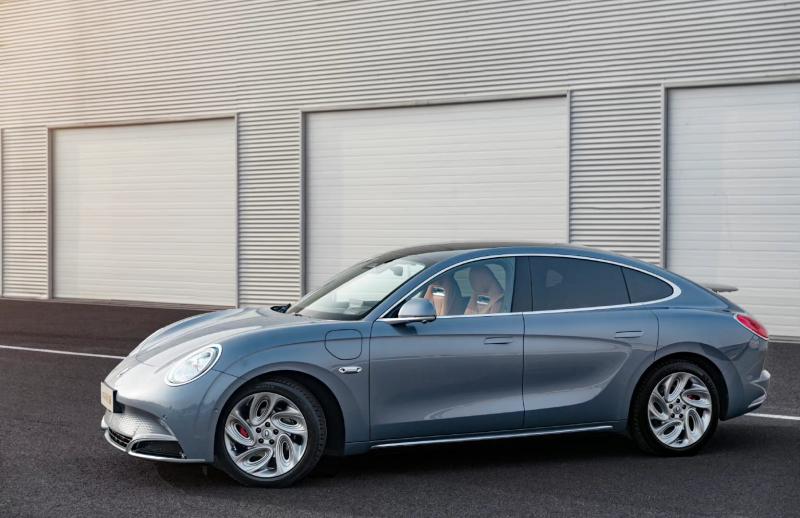 GWM officially launched the GWM brand in Guatemala and announced its entry into the market. GWM's global models, such as the 3rd Gen HAVAL H6, HAVAL JOLION and GWM POER, were first launched in Guatemala. In the following two months, new energy vehicles such as HAVAL H6 HEV and vehicles with best performance such as HAVAL H6 GT will also be available in Guatemala. The launch of GWM in Guatemala will further accelerate the development of GWM in the Latin American market. The 3rd Gen HAVAL H6, HAVAL JOLION and GWM POER in Guatemala attracted the attention of numerous media and users. With a simple and sleek design and outstanding power, GWM POER is a pickup suitable for all road conditions. The 3rd Gen HAVAL H6 and HAVAL JOLION based on the L.E.M.O.N. platform are equipped with L2+ intelligent assisted driving technology, diversified technological intelligent configurations and fashionable and cool design, bringing new choices to users. Read More
---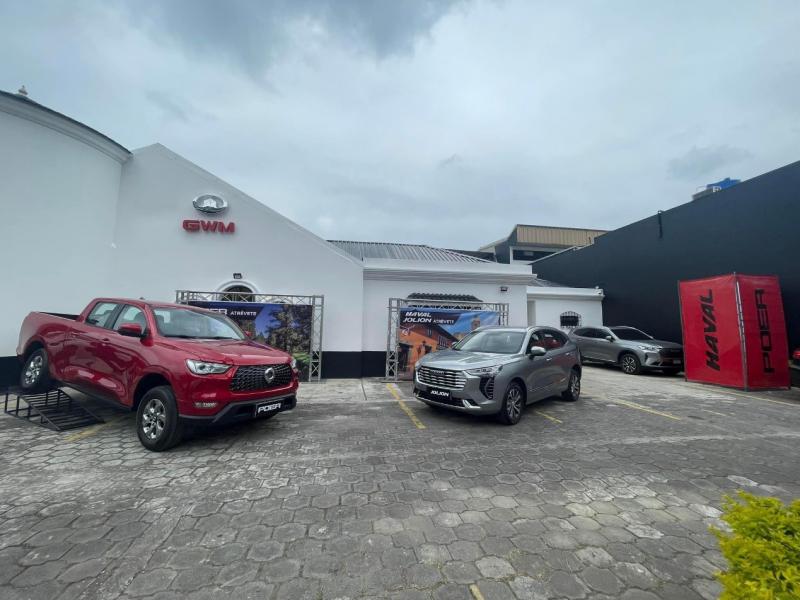 GWM achieves CNY 90.8 billion of revenue in the first three quarters, up 46% year-on-year and marking a significant growth in performance
On October 29, Great Wall Motor Company Limited (hereinafter referred to as "GWM"; stock code: 601633 for A-share and 2333 for H-share) issued its financial report of the third quarter of 2021. In the third quarter, the gross revenue of GWM reached CNY 28.869 billion, with a year-on-year growth of 10.13%, and the net profit reached CNY 1.416 billion. From January to September this year, the gross revenue of GWM reached CNY 90.797 billion, with a year-on-year growth of 46.11%; the net profit reached CNY 4.945 billion, with a year-on-year growth of 91.13%.Thanks to the increasingly fast renewal of the product matrix, continuous breakthroughs in technical strength, and constant development of overseas market, GWM not only sold 884,000 cars from January to September this year, a year-on-year increase of 29.9% and boosting the growth of revenue and net profit, but also has been continuously favored by the capital market. With a steady rise in A-share market, it has demonstrated vitality and potential as an global mobility technology company. Innovation of models empowers matrix upgrades with the price of a single vehicle exceeding CNY 100,000
It has placed focus on customers and adhered to the GIFT (Green Intelligent Future Technology) path. In the first three quarters this year, GWM pushed further into the new energy and intelligence field, provided a solid technological foundation for the renewal of the product matrix, adapted to the young taste with future technology, and greatly promoted tremendous growth of sales, revenue and market value against a high base. It also saw increase in brand premium and the price of a single vehicle sold up to CNY 102,700, a year-on-year increase of 12.50%. Read More
---
---
Mercedes is now taking subscription fees to an entirely new, maddening level. For new Mercedes EQ electric models, customers will have to pay a $1,200 (plus tax) yearly subscription to unlock the full performance potential of their cars.
If you head to Mercedes' online store, you will find an "Acceleration Increase" subscription service for all EQ models. According to Mercedes, the yearly fee increases the maximum horsepower and torque of the car, while also increasing overall performance. Acceleration from 0-60 mph is said to improve by 0.8-1.0 seconds and the overall characteristics of the electric motors are supposed to change as well. The extra performance is unlocked by selecting the Dynamic drive mode. Read More
---
Mercedes is the latest manufacturer to lock auto features behind a subscription fee, with an upcoming "Acceleration Increase" add-on that lets drivers pay to access motor performance their vehicle is already capable of.
The $1,200 yearly subscription improves performance by boosting output from the motors by 20–24 percent, increasing torque, and shaving around 0.8 to 0.9 seconds off 0–60 mph acceleration when in Dynamic drive mode (via The Drive). The subscription doesn't come with any physical hardware upgrades — instead, it simply unlocks the full capabilities of the vehicle, indicating that Mercedes intentionally limited performance to later sell as an optional extra. Acceleration Increase is only available for the Mercedes-EQ EQE and Mercedes-EQ EQS electric car models. Read More
---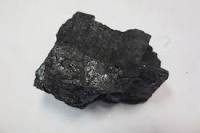 Renewable energy is on track to produce more energy than coal in the US this year. According to figures from the US Energy Information Administration (EIA), more than a fifth of all electricity by the end of 2022 will come from hydropower, wind and solar. That is higher than coal at 20 per cent and nuclear at 19 per cent. The only other year this happened was 2020 when energy generation was reduced due to the COVID-19 pandemic.After peaking around a decade ago, coal has seen a gradual decline in its share of energy production. This is set to drop from 20 to 19 per cent, according to the EIA. Read More
---
BP Plc (NYSE: BP) has won a contract to market Guyana's share of crude oil produced over the next year from two offshore production platforms. According to the state's Ministry of Natural Resources, BP has agreed to market the state's share produced from the Liza Destiny and Liza Unity platforms at no charge per barrel, replacing Saudi Aramco's trading unit.
With ~11 billion barrels found to date Guyana is home to one of the largest oil discoveries over the last decade. U.S. oil and gas supermajor Exxon Mobil (NYSE: XOM) is one of the largest players in Guyana, and has been developing production in offshore Guyana at a pace that "far exceeds the industry average". Read More
---
Aquadrill LLC and a subsidiary of Vantage Holdings International have reached an agreement to provide the Capella, an MPD outfitted 6th generation drillship, for a four firm well contract plus two priced and three mutually agreed optional wells for operations in Indonesia.
The total contract value for the firm portion of the contract is expected to be approximately $138 million. Work is expected to commence in early May 2023 and to run until mid-April 2024. In the event the priced options are exercised, the rig is expected to be available in early September 2024 and the total additional contract value is expected to be approximately $56 million. Read More
---
Sempra Infrastructure, announced it has entered into a heads of agreement (HOA) with Williams (NYSE: WMB) for the offtake of liquefied natural gas (LNG) and development of associated natural gas pipeline projects to further connect abundant U.S. natural gas supplies in the Gulf Coast region to markets around the world.
The HOA contemplates negotiation and finalization of two 20-year long-term sale and purchase agreements for approximately 3 million tonnes per annum (Mtpa) of LNG in the aggregate from the Port Arthur LNG project under development in Jefferson County, Texas, and the Cameron LNG Phase 2 project under development in Hackberry, Louisiana. The HOA also contemplates the negotiation of a separate natural gas sales agreement for approximately 0.5 billion cubic feet per day (Bcfd) to be delivered in the Gillis, Louisiana area, as feed gas supply for the referenced LNG projects. Read More
---
Southern California Gas Company (SoCalGas) announced that Chief Executive Officer, Scott Drury, was named 2022 CEO Diversity Champion by the Southern California Minority Supplier Development Council (SCMSDC), which represents more than 1,500 certified minority-owned businesses and is the leading minority business certifying organization in Southern California. Mr. Drury was recognized by SCMSDC for embodying "the leadership needed to advance diversity and inclusion in contracting," and for featuring supplier diversity as a centerpiece of SoCalGas' ASPIRE 2045 sustainability strategy. Read More
---
Kent has secured a three-year framework contract for Structural Integrity Analysis Modelling Services for INEOS UK SNS Ltd.
Kent will support the safe and sustainable structural integrity management of existing offshore facilities at the Breagh Alpha and Clipper South platforms in the Southern North Sea. INEOS will benefit from Kent's depth of knowledge, which comes from over forty years of experience in supplying structural integrity and analysis services. Kent will support INEOS through use of their proprietary structural analysis modelling and post-processing tools.
The contract will be led by Kent's Aberdeen office and will benefit from the depth of experience of their large global offshore structures business, network of technical experts and their industry-leading subject matter experts. Read More
---
Oil and Gas Blends
Units
Oil Price $
change
Crude Oil (WTI)
USD/bbl
$73.77
Down
Crude Oil (Brent)
USD/bbl
$80.77
Down
Bonny Light
USD/bbl
$84.35
Up
Saharan Blend
USD/bbl
$83.78
Up
Natural Gas
USD/MMBtu
$6.73
Down
OPEC basket 25/11/22
USD/bbl
$83.80
Down
At press time 28 November 2022
---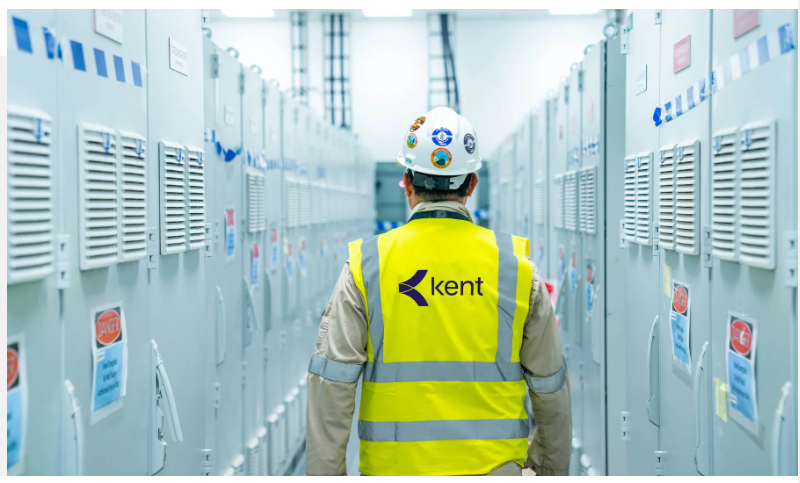 To help the U.S. reach its offshore wind generation targets and address global supply chain challenges for the industry, Burns & McDonnell, supported by Kent, and Bay Ltd. are teaming up to provide U.S.-based engineering, procurement, fabrication and construction of offshore substations. Kent will provide structural and safety engineering to Burns & McDonnell who will lead the engineering from their offices in the Northeast, and the fabrication and construction will take place in existing Bay Ltd. facilities in Corpus Christi, Texas. Bringing U.S.-designed and -fabricated offshore substations to market will strengthen the U.S. offshore wind supply chain, which needs to grow to support making offshore wind a sustainable energy source. The federal government is targeting 30 GW of offshore wind generation capacity by 2030. Read More
---
Just Stop Oil supporters have stopped traffic on two key routes in Central London today to demand that the government halts all new oil and gas licences and consents.
At 8:00am, 13 Just Stop Oil supporters wearing hi-vis vests walked onto the road at Shepherds Bush Green in west London and proceeded to march slowly in the road, causing traffic delays. Police have so far arrested two people for obstruction of the highway.
A further action is now in progress at the Aldwych in central London.
Today's disruption follows weekend reports of yet another government directed police "crackdown" on nonviolent action by Just Stop Oil. The Times (26/11/22) writes that our latest Prime Minister, Rishi Sunak is set to announce a crackdown on "protestors like Just Stop Oil" as part of a series of announcements to talk tough on key issues to convince voters and backbenchers that he is "in tune with their concerns." Meanwhile the Metropolitan Police has announced that they are "determined to bring to justice all those activists who cause disruption or damage to London". Read More
---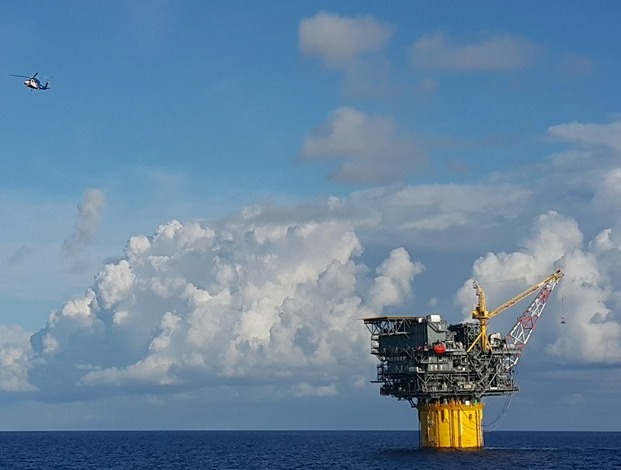 Keppel Offshore & Marine Ltd (Keppel O&M), through its wholly-owned subsidiary Keppel FELS Limited (Keppel FELS), has delivered the first of three jackup rigs to ADNOC Drilling Company PJSC (ADNOC Drilling). The three rigs were part of a series of five rigs that Keppel FELS had been building for Borr Drilling. As set out in Keppel's announcement dated 12 October 2022[1], Keppel O&M entered into an agreement with Borr Drilling and certain of its subsidiaries to, among other things, accelerate the delivery of three jackup rigs to Borr Drilling (or a third party whom Borr Drilling intends to sell the rigs to) between October 2022 and July 2023. The construction contracts for the three rigs have since been novated by Borr Drilling to ADNOC Drilling, and this is the first of three rigs to be delivered to ADNOC Drilling. Keppel O&M has received a full payment of approximately US$160 million having delivered the first rig. As part of the novation agreement, Keppel O&M will also receive full payments for each of the two remaining rigs on delivery. Keppel O&M expects to receive at least US$352 million for all three rigs between 2022 and 2023. This is in addition to down payments Keppel O&M had initially received from the previous customers for the rigs Read More
---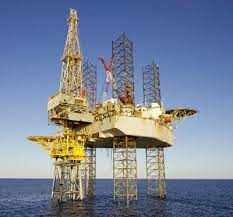 Baker Hughes Rig Count
U.S. Rig Count is up 2 from last week to 784 with oil rigs up 4 to 627, gas rigs down 2 to 155 and miscellaneous rigs unchanged at 2.
Canada Rig Count is down 7 from last week to 194, with oil rigs down 6 to 129, gas rigs down 1 to 65.
---
UK Energy regulator Ofgem has announced its quarterly update to the energy price cap for the period 1 January – 31 March 2023.
The price cap is set to rise to an annual level of £4,279 in January 2023, but bill-payers remain protected under the government's Energy Price Guarantee (EPG).
The energy price cap level indicates how much consumers on their energy supplier's basic tariff would pay if the EPG were not in place.
The price cap has been in place since January 2019, and it is a legislative requirement for Ofgem to regularly review the level at which it is set. It ensures an energy supplier can recoup its efficient costs, whilst making sure customers do not pay a higher amount for their energy than they should. The price cap, as set out in law, does this by setting a maximum suppliers can charge per unit of energy.
For the first three months of 2023, the energy price cap will increase to an annual level of £4,279 for an average dual fuel household paying by direct debit based on typical consumption, but bill-payers will still be protected by the Government's Energy Price Guarantee until the end of March 2024, as confirmed by the Chancellor on Thursday 17 November.
There is no immediate action for consumers to take as a result of today's announcement. Read More
---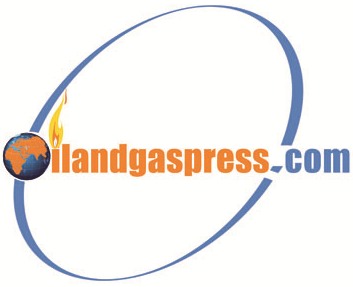 OilandGasPress Energy Newsbites and Analysis Roundup | Compiled by: OGP Staff, Segun Cole @oilandgaspress.
Disclaimer: News articles reported on OilAndGasPress are a reflection of what is published in the media. OilAndGasPress is not in a position to verify the accuracy of daily news articles. The materials provided are for informational and educational purposes only and are not intended to provide tax, legal, or investment advice.
Information posted is accurate at the time of posting, but may be superseded by subsequent press releases
Please email us your industry related news for publication info@OilAndGasPress.com
Follow us: @OilAndGasPress on Twitter |
Oil and gas press covers, Energy Monitor, Climate, Renewable, Wind, Biomass, Sustainability, Oil Price, LPG, Solar, Marine, Aviation, Fuel, Hydrogen, Electric ,EV, Gas, energy monitors,TotalEnergies, Shell, BP, Chevron