Energy News to 06/10/22. OPEC daily basket price stood at $94.05/bl, 05 Oct. 2022
OPEC+ agreed to cut its production targets for November by 2 million bpd. Brent crude futures for December settlement down 8 cents to $93.29 per barrel by 0656 GMT.
U.S. West Texas Intermediate (WTI) crude futures for November delivery down 15 cents to $87.61 per barrel.
---
U.S. Environmental Protection Agency announced research grants totaling $6.4 million to Iowa State University and the Water Research Foundation for research to support national efforts to reduce technological and institutional barriers for expanded water reuse.
"Safe and reliable water is critical to protecting public health, and innovative solutions for reusing water can improve water availability and access across the nation," said Chris Frey, Assistant Administrator for EPA's Office of Research and Development. "These research projects will help advance water reuse applications so communities, local and state governments, and Tribes can provide alternatives to existing water resources."
Water reuse is the practice of reclaiming water from a variety of sources, treating it, and reusing it for beneficial purposes. It can provide alternative supplies for potable and non-potable uses to enhance water security, sustainability, and resilience. These research grants will help accelerate water innovation, information availability, and engagement. The funding will advance clean and safe water reuse goals, promote a better understanding of the nation's water and wastewater treatment and infrastructure, and enhance the availability and efficient use of water resources through water reuse. Read More
---

Britain's light commercial vehicle (LCV) market grew by 10.8% to 34,950 units in September, one of the most popular months of the year for new van registrations due to the plate change. Despite strong order books throughout 2022, September is the first month of growth in registrations this year, as supply disruptions have restricted model availability. The performance is, however, artificially inflated in comparison with 2021, which saw the fewest registrations for the month since the 2009 recession,1 with this September still some -35.5% below the five-year pre-pandemic average. The year-on-year uptick was driven by the fulfilment of orders for vans weighing more than 2.5 tonnes, up 13.9% to represent 73.8% of the market, while registrations of vans weighing more than 2.0 tonnes to 2.5 tonnes rose by 40.8%. However, vans weighing less than or equal to 2.0 tonnes were down -21.5%. Read More
---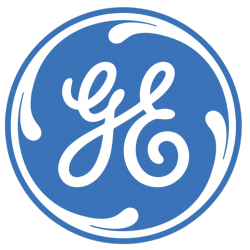 GE Digital, announced it was named a Leader for the second straight time by independent industry analyst firm Verdantix in its Green Quadrant: Asset Performance Management (APM) Solutions 2022 report. The company was recognized as a market leader among more than a dozen prominent global APM solution providers based on the technical and functional capabilities of its APM software, as well as its strategic market momentum.
"GE Digital's credentials in the APM software space are impressive," said Kiran Darmasseelane, Industry Analyst at Verdantix. "There's no doubt that competition in the space is on the rise, but nevertheless, GE Digital has resolidified itself as a market leader." The Verdantix Green Quadrant methodology provides buyers of specific products or services with a structured assessment of comparable offerings across top vendors. Based on this year's analysis, GE Digital received the highest score amongst all the vendors for its functional capabilities. Specific strengths highlighted were asset integrity management (top score), reliability analysis (joint top score), and maintenance optimization (top score). Read More
---
General Electric is laying off staff at its onshore wind power unit as part of a restructuring that came in response to the underperformance of the business. The company will reportedly cut its U.S. onshore wind workforce by 20 percent.
According to a Reuters report citing unnamed sources familiar with the situation, GE's onshore wind power business has been troubled by rising raw materials costs, weakening demand, and supply chain snags.
The weaker demand came in response to the expiry of renewable power tax credits that made wind and solar cheaper than most alternatives. Read More
---
In a decree published Wednesday by Russia's Tass news agency, Putin ordered the official takeover of Zaporozhye nuclear assets, stating: "The Russian government shall take measures to establish federal ownership of the Zaporozhye Nuclear Power Plant and other facilities necessary for its operation."
According to Tass, Putin also instructed the government to set up the Zaporozhye Nuclear Power Plant federal state unitary company, granting "the joint-stock company the Operator of the Zaporozhye NPP the status of an organization with operations in the area of nuclear energy".
Ukraine's state energy agency has responded with a categorical rejection of Putin's decree, announcing that its state energy agency head was taking over the plant. Read More
---
The Taliban, struggling to navigate Afghanistan through an economic and humanitarian crisis as its rule over the country remains unrecognized by the world, has found willing partners in two countries whose trade is severely restricted by international sanctions — Russia and Iran. Moscow joined Tehran on the short list of capitals willing to deal with the Taliban under a preliminary agreement signed last week.
Afghanistan will get 1 million tons of gasoline, 1 million tons of diesel fuel, 500,000 tons of liquefied petroleum gas, and 2 million tons of wheat a year, Taliban Commerce and Industry Minister Nooruddin Azizi announced last week. Read More
---
Rinnai Corporation (Rinnai) and TOYOTA MOTOR CORPORATION (Toyota), together with Woven Planet Holdings, Inc. (Woven Planet), have initiated collaborative efforts on a potentially ubiquitous new application of hydrogen for food preparation. Their shared goal is to contribute to carbon neutrality and popularize more sustainable approaches to cooking. They aim to achieve this by enabling real-world experiences with hydrogen-powered heating methods in and around Woven City―a living laboratory being developed by Toyota in Susono City, Shizuoka Prefecture, Japan. Rinnai aims to contribute to creating a healthier way of living and a more sustainable society for people around the world. As part of these efforts, Rinnai formulated the Rinnai "Innovation Manifesto 2050," a declaration aimed at achieving carbon neutrality. In May 2022, Rinnai announced the successful development of the 100% hydrogen combustion technology for residential water heaters and is actively developing a variety of other hydrogen-powered equipment. Toyota is on a mission to transform itself into a mobility company, contribute to a sustainable future, and produce well-being for all―for generations to come. To make this vision a reality, Toyota is constructing Woven City where people will live, work, and play as partners and residents create and test new inventions. Developing and utilizing sustainable energy is part of the mission, including new hydrogen technology as a promising option towards carbon neutrality, that will combine with new mobility innovations to become the future fabric of life. Read More
---

Toyota Motor North America (TMNA) today reported U.S. September 2022 sales of 179,050 vehicles, up 17.1 percent on a volume and daily selling rate (DSR) basis versus September 2021. September 2022 sales of electrified vehicles totaled 35,419, representing nearly 20 percent of total monthly sales.
For the third quarter of 2022, TMNA reported U.S. sales of 526,017 vehicles, down 7.1 percent on a volume and DSR basis. Third quarter electrified vehicle sales totaled 111,713, representing 21.2 percent of total year-to-date sales.
Toyota division posted September sales of 157,332 vehicles, up 20.8 percent on a volume and DSR basis. For the third quarter of 2022, Toyota division reported sales of 458,493 vehicles, down 5.4 percent on a volume basis and DSR basis.
Lexus division posted September sales of 21,718 vehicles, down 4.3 percent on a volume and DSR basis. For the third quarter of 2022, Lexus division reported sales of 67,524 vehicles, down 16.7 percent on a volume and DSR basis. Read More
---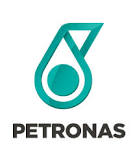 PETRONAS announce that the Gumusut-Kakap (GK) Phase 3 deepwater development project, off the coast of Sabah, Malaysia has achieved its first oil production on 31 July 2022. Sabah Shell Petroleum Co. Limited (SSPC) is the operator of the GK project, in partnership with PETRONAS Carigali Sdn Bhd, ConocoPhilips Sabah Limited, PTT Exploration and Production Public Company Limited, and PT Pertamina Malaysia Eksplorasi Produksi. Two new oil producer wells and two water injector wells were drilled. Once fully completed in Q1 2023, the four wells will add around 25,000 barrels per day to GK's existing production capacity.
PETRONAS Senior Vice President of Malaysia Petroleum Management (MPM), Mohamed Firouz Asnan said, "The delivery of new production from GK Phase 3 represents yet another milestone in the development of this world-class field, further unlocking its full potential.
"We are very proud of the tremendous efforts of our petroleum arrangement contractors including our service providers who, with the strong support by the Sabah State Government, managed to overcome the challenges faced by the project especially during the height of the pandemic. It is a real testament of the resilience of the local oil and gas ecosystem." Read More
---
Malaysia LNG, majority owned by Petronas, has declared force majeure on liquefied natural gas supplies to its customers, including Japanese utilities, Mitsubishi Corp, which owns a stake in Malaysia LNG, said on Thursday.
The move came after Petronas declared force majeure on gas supplies to its LNG production and sales unit, Malaysia LNG, due to a pipeline leak, said a spokesperson at Mitsubishi.
The possible disruption comes at a time when Japan and many other countries in Europe are scrambling to ensure gas supply for the peak winter demand season as they face the threat of an energy cut-off from Russia amid the war in Ukraine. Read More
---
Plenitude, a Società Benefit 100% owned by Eni – present on the market with a unique business model integrating production from renewables, the sale of energy solutions and an extensive network of charging points for electric vehicles — is proud to be the main partner for the international activities of Olimpia Milano, the 29-time Italian champion basketball club.
With this partnership, Plenitude intends to further contribute through sport to the promotion of a culture of sustainability and innovation, principles that as a Società Benefit it already pursues. In 2021 Plenitude was the first major company in the energy sector to become a Società Benefit by incorporating into its Articles of Association the goal of having a positive impact on society and the environment alongside its profit targets.
Together with Olimpia Milano, Plenitude aims to develop education and energy qualification initiatives in line with the Armani Group's sustainability strategy.
Plenitude has chosen Olimpia Milano because of the team's prestige in European countries throughout the Euroleague , Europe's premier basketball competition. Read More–>
---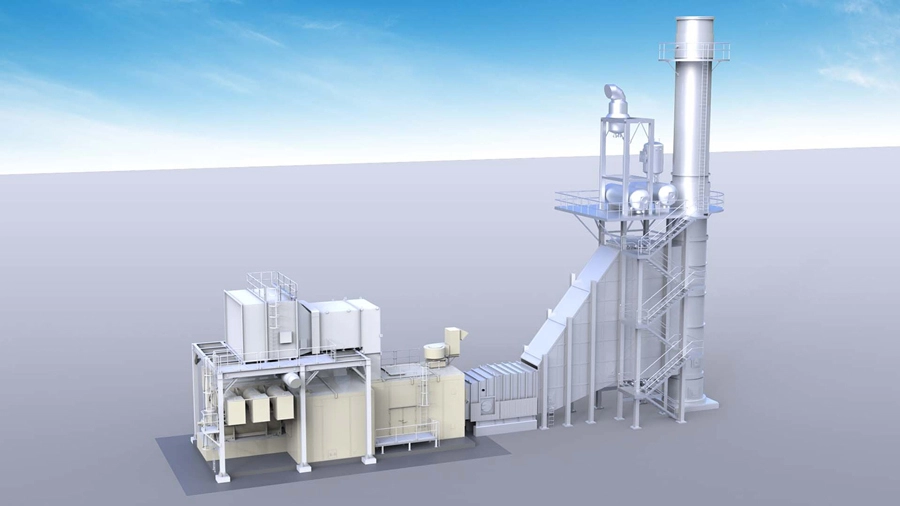 Mitsubishi Power, a power solutions brand of Mitsubishi Heavy Industries, Ltd. (MHI), has received an order for an H-25 gas turbine for the Taiwanese firm Chang Chun Plastics Co., Ltd. The turbine with 30-megawatt (MW) output capacity will be the core of a new high-efficiency, natural gas-fired cogeneration (combined heat and power) facility at the company's Dafa Factory in Kaohsiung. Operation is scheduled to begin around winter 2023, with the unit supplying power for the company's factories, and steam for manufacturing processes. This is the first H-25 gas turbine that Mitsubishi Power has supplied in Taiwan. Read More
---
Mitsubishi Heavy Industries, Ltd. (MHI) and two Group companies – Mitsubishi Heavy Industries Machinery Systems, Ltd. (MHI-MS) and Mitsubishi Heavy Industries Engineering, Ltd. (MHIENG) – will participate in demonstration testing of a vehicle-to-infrastructure (V2I) system(Note1) to be conducted in FY2023 using a section of the Shin-Tomei Expressway (numbered E1A) currently under construction by Central Nippon Expressway Company Limited (NEXCO-Central). MHI Group will apply its diverse technologies in the test program and perform oversight of the V2I system, in preparation toward realizing tomorrow's automated driving society, especially as it relates to highway driving.
MHI-MS was selected to take part in the demonstration testing project, which is operated by NEXCO-Central, in an open call for participants. MHI-MS applied jointly with Spectee Inc., a company that undertakes risk visualization using artificial intelligence (AI) and other state-of-the-art technologies. The demonstration testing will be carried out in a section, approximately 4 kilometers long, of E1A within Shizuoka Prefecture, part of the new expressway, not yet in service, stretching from the Shin-Hadano Interchange in Kanagawa Prefecture to the Shin-Gotemba Interchange in Shizuoka.
The testing will demonstrate three core functions: 1) provision, by V2I, of information on road obstacles in the forward direction to an autonomously driven vehicle behind, whose onboard sensors are incapable of detecting such forward information; 2) provision of optimal speed information, according to the given road conditions and driving environment; and 3) provision of coupling information enabling autonomous vehicle platooning according to the destination. Read More
---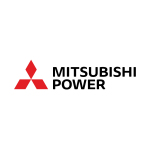 Mitsubishi Power, has commenced operation of the fourth and final M701JAC unit at an ultra-large-scale natural gas-fired power plant in Chonburi Province, Thailand, on 1 October 2022. The plant is owned by a joint venture of Gulf Energy Development PCL, one of the largest independent power producers in Thailand, and Mitsui & Co., Ltd.
This milestone, which was commemorated with a ceremony in the Chonburi facility, signals the completion of one of two 2,650 MW gas turbine combined cycle (GTCC) thermal power generation systems in Thailand whose full-turnkey orders for construction were secured by Mitsubishi Power in 2018. Construction of the second power plant project is currently underway in Rayong Province. The Chonburi power plant is located approximately 130 km southeast of Bangkok, and is operated by the joint venture Gulf SRC Company Limited(Note). The first unit has already been in commercial operation for 1.5 years, the second unit for one year, and the third unit for six months – and all three boast high operating rates. In September 2022, the M701JAC gas turbine of the first unit achieved 8,000 actual operating hours (AOH), establishing an industry benchmark of reliability. The GTCC power generation equipment in this project consists of four power trains per power plant, each made up of four subsystems: a M701JAC gas turbine, steam turbine, heat recovery steam generator, and generator. Read More
---
Mitsubishi Heavy Industries Machinery Systems (MHI-MS), has developed and successfully tested proof of concept of a Vehicle-to-Everything (V2X) system(Note1). The development program was carried out in collaboration with Mitsubishi Heavy Industries Asia Pacific (MHI-AP) and Nanyang Technological University, Singapore (NTU Singapore). The proof of concept was implemented on the NTU Singapore's Smart Campus from May to August 2022, and utilized NTU's Roadside Unit (RSU) and MHI-MS's multi-use in-vehicle device (onboard device, or OBD) to confirm vehicle tracking and activation of alarms from the RSU.
Under the development program, software related to MHI-MS's OBD wireless communication (dedicated short-range communication, or DSRC(Note2)) were developed to support V2X. By utilizing the same hardware, tolling and V2X communication applications can be operated simultaneously, enabling monitoring of traffic flow in real time. In time, the newly developed system will also support advanced traffic management such as giving priority to emergency vehicles and city bus, and safe driving such as timely distribution of traffic information to each vehicle. These improvements will both enhance motorist satisfaction and contribute to the creation of safe and smooth vehicle traffic infrastructure. Read More
---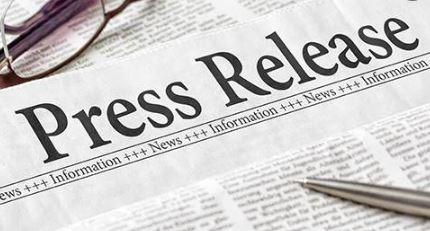 Iran-backed Houthi rebels in Yemen announced Saturday that attempts to reach an understanding during a six-month ceasefire with Saudi Arabia that expires Sunday had reached a "dead end." The truce was reached in April between the Houthis and the Saudi-led coalition fighting in Yemen and extended twice since.
Since the ceasefire was reached, it has been broken multiple times by both sides.
The Houthis stated on Saturday that they had "exercised restraint" to ceasefire violations and delays in an effort to reach a peace agreement, but stressed that they did not "feel any seriousness" in the efforts to address humanitarian issues. Read More
---
Libya's complicated push for more oil production.Mr. Dbeibeh appointed a new head of the National Oil Corporation (NOC) on July 12 in one of the most notable events of the summer. Prime Minister Dbeibeh replaced Mustafa Sanallah, the NOC chairman since 2014, with Farhat Bengdara, the former governor of the Libyan Central Bank (2006-2011) during Muammar Qaddafi's rule. "Although production has been restored to pre-blockade levels, the sustainability of the increase remains highly uncertain given the obvious conflicts in the Libyan political landscape." The NOC oversees oil and gas production and sales. It has been one of the few independent and functioning major institutions amid the turmoil that followed Mr. Qaddafi's overthrow and execution on October 20, 2011. Read More
---
Subsea 7 S.A. announced that on 5 October 2022, the Company transferred 357,795 shares held in treasury to satisfy employee share awards under the Company's Long-term Incentive Plan.
Following the above transfer, the number of common shares held in treasury is 9,794,267 representing 3.26% of the Company's issued common shares. The total number of shares in issue, including treasury shares, is unchanged at 300,000,000. Read More
---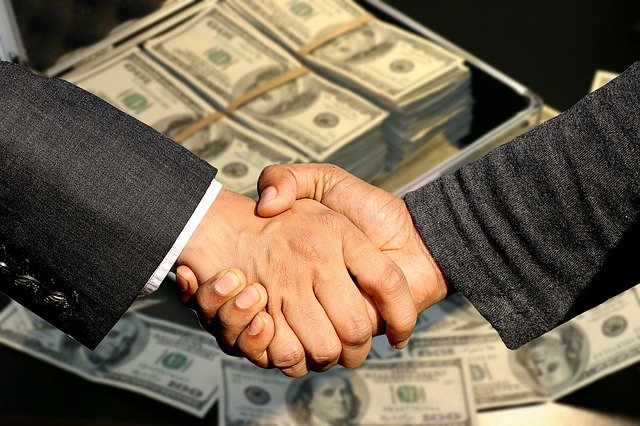 Apeiron Bioenergy has entered into an equity investment agreement with Proterra Investment Partners Asia. The proceeds will be used to increase the number of collection points and upgrade existing processing plants to produce feedstocks of higher specifications.
"Considering the extremely tough macro environment now, it is a testament for Apeiron Bioenergy to weather such conditions and successfully fundraise," said Chris Chen, Co-founder at Apeiron Bioenergy. "Investors believe in our business fundamentals and our vision for decarbonization. We look forward to increasing collection of used cooking oil to make an even stronger environmental and social impact."
Apeiron Bioenergy recently closed a separate equity financing round with Mitsui Chemicals. Both investments are set to position Apeiron Bioenergy for exponential growth amidst growing demand for renewable feedstock for advanced biofuels. Read More
---
Oil and Gas Blends
Units
Oil Price $
change
Crude Oil (WTI)
USD/bbl
$88.09
Up
Crude Oil (Brent)
USD/bbl
$93.79
Up
Bonny Light
USD/bbl
$94.85
Up
Saharan Blend
USD/bbl
$95.38
Up
Natural Gas
USD/MMBtu
$7.03
Up
OPEC basket 05/10/22
USD/bbl
$94.05
Up
At press time 06 October 2022
---
An International Monetary Fund (IMF) mission, led by Mr. Daniel Kanda, conducted discussions in Muscat for the 2022 Article IV Consultation for the Sultanate of Oman from September 20 to October 4, 2022. At the conclusion of the mission, Mr. Kanda issued the following statement:
"Oman's economic recovery is gaining traction. Strong vaccination efforts have allowed for the relaxation of all social distancing restrictions. Overall GDP growth rebounded from -3.2 percent in 2020 to 3.0 percent in 2021, and is projected at 4.3 percent in 2022, supported by increased hydrocarbon production and continued recovery of non-hydrocarbon economic activity. CPI inflation has been contained thus far, partly reflecting administered prices and caps on selected fuel prices. Rebounding economic activity and elevated global inflationary pressures are expected to push up average inflation to 3 percent in 2022 given the relatively high dependence on imports and large weight of tradable items in the CPI basket. Direct spillovers on the Omani economy from the war in Ukraine have been limited."
"High oil prices and fiscal consolidation under the authorities' Medium-Term Fiscal Plan (MTFP), have improved fiscal and external balances considerably. The overall central government balance improved by 12.8 percentage points of GDP to a deficit of 3.2 percent in 2021, largely due to higher hydrocarbon revenue, expenditure restraint, and the introduction of VAT. Fiscal and external surpluses are expected in 2022 and over the medium term. Central government debt declined to 62.9 percent of GDP in 2021 and it is expected to decline to about 44 percent of GDP in 2022. Steadfast implementation of MTFP and further strengthening fiscal frameworks would reinforce fiscal sustainability." Read More
---
Shell third quarter 2022 update note
The following is an update to the third quarter 2022 outlook. Impacts presented may vary from the actual third quarter 2022 results and are subject to finalisation of those results, which will be published on October 27, 2022. Unless otherwise indicated, all outlook statements exclude identified items.
Integrated Gas
Adjusted EBITDA
Production is expected to be between 890 and 940 thousand barrels of oil equivalent per day.
LNG liquefaction volumes are expected to be between 6.9 and 7.5 million tonnes.
Trading and optimisation results for Integrated Gas are expected to be significantly lower compared to the second quarter 2022 as a result of seasonality and substantial differences between paper and physical realisation in a volatile and dislocated market.
Underlying Opex is expected to be between $1.1 and $1.3 billion.
Adjusted Earnings
Pre-tax depreciation is expected to be between $1.3 and $1.7 billion.
Taxation charge is expected to be between $1.3 and $1.6 billion.
Upstream
Adjusted EBITDA
Production is expected to be between 1,750 and 1,850 thousand barrels of oil equivalent per day.
Underlying Opex is expected to be between $2.5 and $2.9 billion.
The share of profit of joint ventures and associates is expected to include a gain between $0.5 and $0.7 billion relating to storage transfer effects.
Adjusted EBITDA is also expected to include non-cash one-off gains between $0.8 and $1.0 billion.
Adjusted Earnings
Pre-tax depreciation is expected to be between $3.0 and $3.4 billion.
Taxation charge is expected to be between $3.4 and $4.0 billion, which includes a one-off release of non-cash tax provision of approximately $0.3 billion. Read More
---

px Group, announced that it has been appointed as Operator at GIDARA Energy's flagship Bio-Methanol plant in Amsterdam.
The plant, plans for which were revealed last year by GIDARA Energy and is due to become operational in 2024, is GIDARA Energy's advanced biofuels facility and will convert non-recyclable waste into advanced methanol. The plant is known as Advanced Methanol Amsterdam ("AMA") and is located in the BioPark, an industrial location in the Port of Amsterdam developed especially for producers of renewable fuels.
Advanced Methanol Amsterdam will produce Bio-Methanol that creates significant carbon savings compared to fossil-based fuels. Advanced methanol is a versatile renewable transportation fuel that, amongst others, can be used in the road transport, marine and aviation sectors, helping these sectors to reduce their carbon emissions and become more sustainable. Read More
---
px Group launched px Energy Solutions, a newly created business line within px Group, which will partner with business customers to optimise their energy assets and decarbonise their activities. px Group has been helping major energy plants and industrial sites decarbonise and improve efficiency for over 30 years, mainly through O&M (Operations & Maintenance) contracts. px Energy Solutions, however, will now bring that expertise to businesses of all sizes that are looking to use energy more efficiently and decarbonise. Read More
---
Officials in Nigeria discovered an illegal connection line from one of its major oil export terminals into the sea that had been operating undetected for nine years, the head of state oil company NNPC LTD said.
The 4-kilometre (2.5-mile) connection from the Forcados export terminal, which typically exports around 250,000 barrels per day (bpd) of oil, into the sea was found during a clamp-down on theft in the past six weeks, NNPC Chief Executive Mele Kyari told a senate committee late on Tuesday.
"Oil theft in the country has been going on for over 22 years but the dimension and rate it assumed in recent times is unprecedented," Kyari said in an audio recording of the briefing reviewed by Reuters.
Thieves often tap land-based pipelines to siphon oil undetected while they continue to operate, but an illegal line in the ocean is highly unusual and suggests a more sophisticated theft operation. Read More
---
The Nigerian Exchange on Wednesday listed Geregu Power Plc on its main board with 2.5 billion ordinary shares at N100 per share under the utilities sector and electric power generation sub-sector of NGX. Geregu Power, with the trading symbol, GEREGU, is a power generation company (GenCo), the first to be listed on the main board of the NGX. The main board is a listing segment for well-established companies with demonstrable records of accomplishments.
The exchange said the listing of Geregu's shares had added N250 billion to the market capitalisation of NGX, would further boost liquidity in the Nigerian capital market and provide opportunities for wealth creation. Read More
---
DORIS – Hyundai Heavy Industries (HHI) consortium has been awarded a Front-End Engineering Design (FEED) contract by Corio Generation and TotalEnergies for its Ulsan Gray Whale 3 floating offshore Windfarm project in South Korea.
The FEED contract covers the full integrated scope of activities related to the floating units, including the design, procurement and installation of the floaters and their station keeping systems, the procurement, laying and connections of the inter-array cables to the floaters as well as the activities related to the integration of the turbines on the floating foundations.
The consortium said it will enhance and scale up the Hi-Float design, which was approved by Bureau Veritas last year and developed for the Jeju floating offshore wind project pilot, to accommodate the high-power turbines of the Ulsan Gray Whale wind farm. Read More
---
On Saturday 24 September, the installation of the last wind turbine at Akita Port was finished.
By this, the installation of all 33 wind turbines consisting of 20 at Noshiro Port and 13 at Akita Port was finished.
We continue to carry out commissioning work of all 33 wind turbines and aim to achieve the commercial operation before the end of this year. Read More
---
Baker Hughes announced on Friday a new service contract for maintenance and monitoring of turbomachinery equipment operations at Coral Sul FLNG, the first deep-water floating liquefied natural gas (LNG) facility operating off the coast of Mozambique on the Eni-led Coral South project.
The contractual service agreement is a prime example of Baker Hughes' shared-success model with customers, which aligns mutual incentives under an outcome-based service contract. This best-practice approach will guarantee the performance of the rotating equipment at Coral Sul FLNG under pre-determined metrics, such as reliability of compressors and efficiency and low emissions of gas turbines. The contract also includes a provision of resident engineers, supervisors, repairs and spare parts to support maintenance activities. Baker Hughes has committed to utilizing local resources in Mozambique, helping to further grow local talent in supporting the vital energy sector.
As part of the scope, Baker Hughes will also provide remote monitoring and diagnostics services, leveraging its iCenter capabilities, including Carbon Optimizer as well as a suite of other digital services based on Bently Nevada's System 1 technology, which includes health and maintenance monitoring, data services and cyber-asset management. Read More
---
Baker Hughes Rig Count
U.S. Rig Count is up 1 from last week to 765 with oil rigs up 2 to 604, gas rigs down 1 to 159 and miscellaneous rigs unchanged at 2.
Canada is down 2 to 213 rigs.
Canada Rig Count is down 2 from last week to 213, with oil rigs down 4 to 144, gas rigs up 2 to 69.
---
Abu Dhabi National Energy Company (TAQA), announced that it has secured the refinancing of its USD 3.5 billion revolving credit facility. Secured via a syndicate comprising 20 banks, the new 5-year USD SOFR based facility, which will be utilized for general corporate purposes, is set to replace the organization's existing USD3.5 billion revolving credit facility, signed in December 2019. The facility was 1.7 times oversubscribed. In addition to extending the final maturity from 2024 to 2027, the new facility also benefits from very competitive pricing. Read More
---
------------------------------------------------------------------------------------------------  
OilandGasPress Energy Newsbites and Analysis Roundup | Compiled by: OGP Staff, Segun Cole @oilandgaspress.
Disclaimer: News articles reported on OilAndGasPress are a reflection of what is published in the media. OilAndGasPress is not in a position to verify the accuracy of daily news articles. The materials provided are for informational and educational purposes only and are not intended to provide tax, legal, or investment advice.
Information posted is accurate at the time of posting, but may be superseded by subsequent press releases
Please email us your industry related news for publication info@OilAndGasPress.com
Follow us: @OilAndGasPress on Twitter |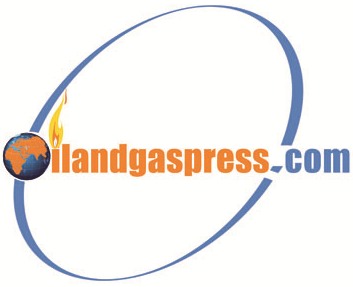 Oil and gas press covers, Energy, Climate, Renewable, Wind, Biomass, Sustainability, Oil Price, LPG, Solar, Marine, Aviation, Fuel, Hydrogen, Electric ,EV, Gas, News and Analysis