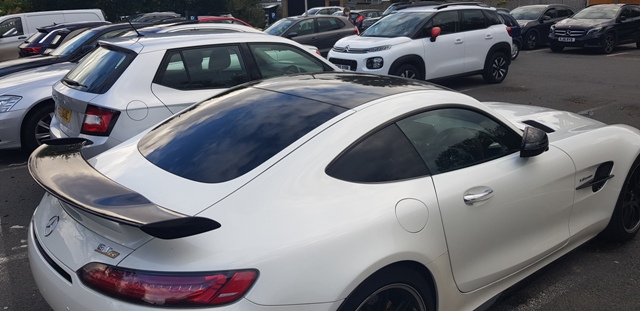 Energy News to 12 Apr. 2022. OPEC daily basket price stood at $100.08/bl, 11 April 2022
Brent and WTI crude oil futures closed below $100/b April 11 as Chinese pandemic lockdowns cut demand outlooks combined with expected stockpile release set for May-October.
---
High Arctic Energy Services Inc. announce that it has agreed to terms with a key customer to renew a significant contract in Canada. The contract is for the provision of well servicing rigs and ancillary equipment managed out of the Corporation's Cold Lake, Alberta facility. Key features of the contract renewal include an approximate 20% increase to the base hourly rig rate, increases to ancillary equipment and service pricing, provision for fuel price adjustments, and alignment of other parameters to current market conditions. Further, the contract's term has been extended to late 2025. Read More
---
VAALCO Energy Inc. today announced the successful drilling of the Avouma 3H-ST development well that was drilled from the Avouma platform in the Etame field, offshore Gabon.
Highlights
Successfully drilled the Avouma 3H-ST development well with a lateral of 268 meters in high-quality Gamba sands at the top of the structure;
Encountered premium Gamba sands with 28% porosity and one Darcy of permeability;
Confirms extension of Avouma reservoir and is forecasted to increase the overall recovery from the field, potentially allowing for additional wells at Avouma;
Currently completing the Avouma 3H-ST well with initial production expected in the next few weeks; and
Following completion, the drilling program will continue with the spudding of the ETBSM-1HB ST2 development well from the Avouma platform. Read More
---

Woodside provides the following update on regulatory applications and secondary listings in connection with the proposed merger with BHP Group Limited's petroleum business (the Merger). Woodside confirms that the Financial Conduct Authority (FCA) has approved the UK Prospectus prepared by Woodside in connection with the proposed admission of its Shares to the Standard Segment of the Official List of the FCA and to trading on the Main Market for listed securities of the LSE (Admission). The approval of the UK Prospectus should not be understood as an endorsement of the Shares admitted to trading on the LSE. Admission is expected to become effective on completion of the Merger, targeted for 1 June 2022. The Merger is subject to satisfaction of certain conditions, including approval of the transaction by Woodside shareholders at Woodside's Annual General Meeting on 19 May 2022. The UK Prospectus is attached to this announcement and will be available for inspection on Woodside's website Read More
---
Hitachi Energy will supply eco-efficient EconiQ gas-insulated lines (GIL) to Energinet to extend its substation in Revsing, Denmark. The substation is a vital connection point to a significant High Voltage Direct Current (HVDC) link, a 765-kilometer interconnection that allows the exchange of electricity between Great Britain and Denmark.
Denmark is a pioneer in sustainable energy initiatives and has the goal of becoming carbon- neutral by 2050. In order to meet this target, Energinet, the Danish national grid operator, has been continuously expanding and upgrading the country's electricity transmission network and is one of the frontrunners in integrating wind energy into its grid. Hitachi Energy and Energinet have been collaborating since the successful installation of 420-kilovolt (kV) compact gas- insulated switchgear (GIS) for Revsing substation in 2013. The partnership continues today with the substation extension project adopting Hitachi Energy's EconiQ eco-efficient technology.
The extension will expand the existing 420 kV GIS substation with the installation of EconiQ GIL that contain no sulfur hexafluoride (SF6). EconiQ GIL uses a game-changing alternative insulation gas mixture that delivers the lowest carbon footprint throughout the total lifecycle. This eliminates the addition of 2,000 kilograms of SF6 into the transmission network, equivalent to the CO2 emissions of almost 5,000 cars for one year(1). The EconiQ high-voltage portfolio eliminates carbon footprint and is as reliable as the conventional solution based on SF6. Read More
---

Hitachi Astemo Co., Ltd. (President & CEO: Brice Koch / henceforth: Hitachi Astemo) announced today that Hitachi Astemo High Cast Corporation (President & CEO: Makoto Amano), a Hitachi Astemo group company, has installed and begun operations of a solar power generation system at its Fukushima Plant, as part of an initiative to go carbon neutral. To achieve Hitachi Group's goal of carbon neutrality in business sites and production activities by FY 2030, Hitachi Astemo introduced an initiative of off-balance solar power generation for in-house consumption, whereby the company does not own the assets of solar power generation facilities installed at its plants, but pays for the electricity it generates from FY 2019 onward.
Following the installation of solar power generation facilities at Sawa Works (770 kW), Gunma Works (483 kW), and Tomi Works (300 kW) in 2020, Hitachi Astemo High Cast Fukushima Plant has now started generating 379 kW of power as part of this initiative. The annual power generation at these four plants is expected to reach approximately 2,100 MWh, which will reduce CO2 emissions by approximately 990 t-CO2 per year. Hitachi Astemo will continue to expand on delivering products that help reduce our environmental impact, further promote energy conservation, and utilize renewable energy. More
---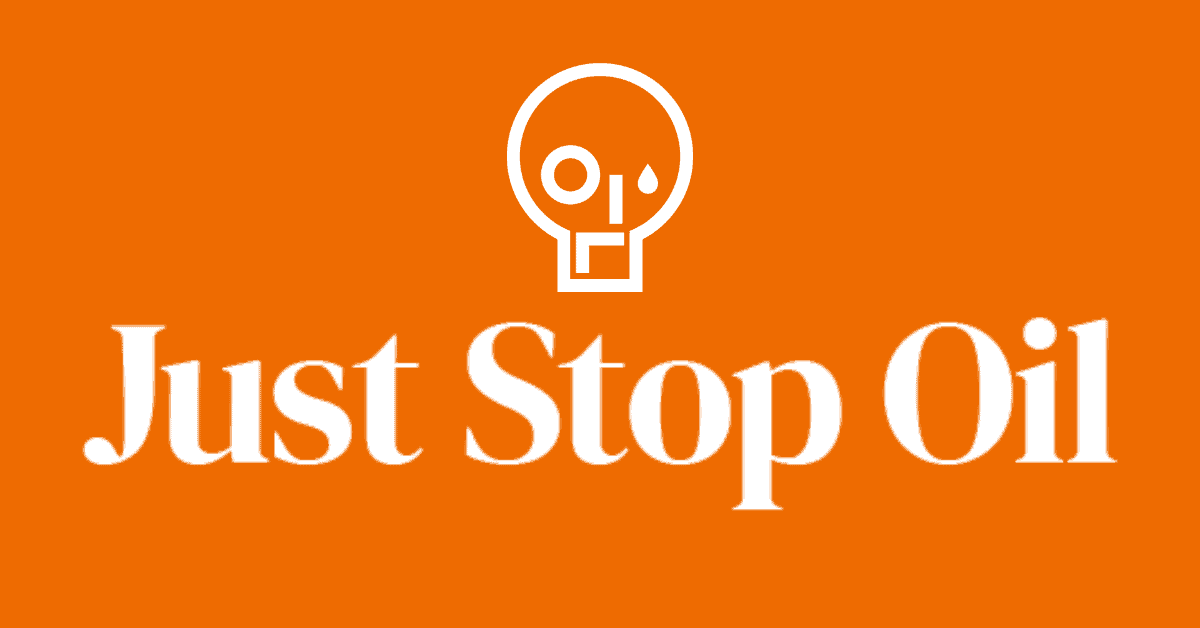 The Just Stop Oil coalition has formed in response to a single truth: that this world, our only home, will be unlivable due to current government policies to extract more oil and gas from the North Sea.
With this knowledge it is 'frankly dangerous' to remain silent. We can not be bystanders while people, communities and countries across the world are sentenced to death because our government refused to get a grip and stop oil.
At this critical moment we find ourselves, as others have through history, having to do what is unpopular, to break the law to prevent a much greater harm taking place.
No-one wants to be doing this, right now millions of people are being plunged into poverty by eye watering energy bills, the profits from which are being used to fund wars in Ukraine and Yemen. The Government can end the queues and closures at petrol station forecourts immediately, ahead of the Easter holidays, by committing to halt all new oil licenses and consents.
Ministers have a choice: they can arrest and imprison Just Stop Oil supporters or agree to no new oil and gas. While Just Stop Oil supporters have their liberty the disruption will continue. Now is the moment to come and meet with the coalition.
Oil destroys our economy
Oil destroys our festivals
Oil destroys our democracy
Oil destroys everything. Read More
---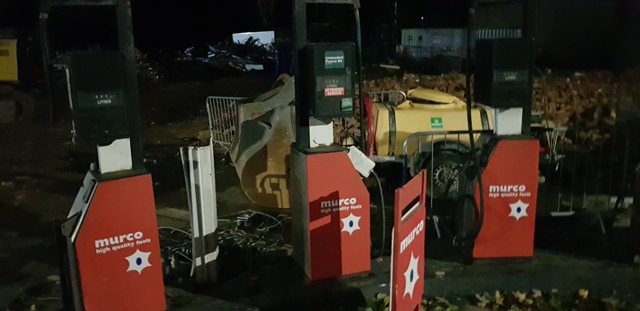 Oil and Gas Blends
Units
Oil Price $
change
Crude Oil (WTI)
USD/bbl
$96.22
Down
Crude Oil (Brent)
USD/bbl
$100.20
Down
Bonny Light
USD/bbl
$99.24
Down
Saharan Blend
USD/bbl
$100.47
Down
Natural Gas
USD/MMBtu
$6.78
Up
OPEC basket 11/04/22
USD/bbl
$100.08
Down
At press time 12 April 2022
---
Solar energy is quickly becoming a more popular and affordable power source for homeowners and businesses. With residential solar energy, you can lower your carbon footprint and see substantial cost savings. You can learn more about home solar panels on this page. Whether you're interested in how solar energy works, are curious about the cost of home solar panels, or need guidance finding a solar installation company, SaveOnEnergy is here to help. Read on to learn more about solar energy or use the table of contents below to jump to the topic that interests you most. Read More
---
India ramped up crude oil purchases from Russia despite warnings from Washington not to do so.
Up until recently, Washington thought India could finally and definitively be brought on to its side in the evolving power struggle between the U.S. and its allies on the one hand, and China and its allies (including Russia) on the other. However, a series of quick-fire developments have derailed this optimism, leaving a key part of the U.S. broader Middle Eastern and Asia Pacific military, economic, and hydrocarbons strategy in tatters. The latest example of India not playing the vital role that had been envisioned for it by the U.S. are the plethora of oil deals being done by India with Russia, despite the obvious opposition to such activities from Washington. When the U.S. unilaterally withdrew from the Joint Comprehensive Plan of Action (JCPOA, 'nuclear deal') with Iran in May 2018, a key concept in the White House was to use this hard-line stance on Iran to parlay into broader and deeper relationships with other Arab states that had become increasingly alarmed by Iran's efforts to destabilise the region, as analysed in depth in my new book on the global oil markets. Read More
---
---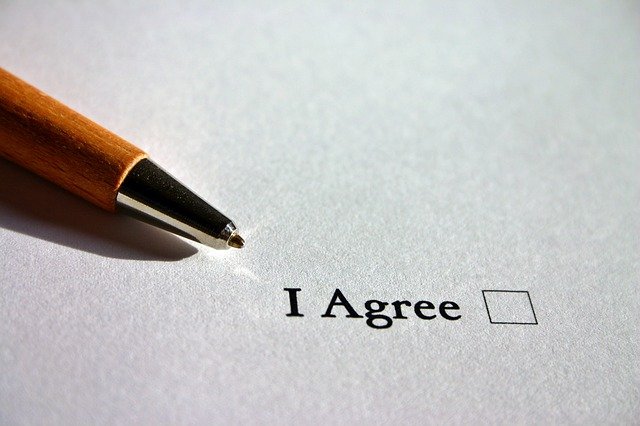 TotalEnergies and KGHM signed a partnership to participate on a 50/50 basis in the Polish government tender for the development of offshore wind projects. The government has launched a new auction scheme covering 11 areas in the Polish Baltic Sea, representing an expected total capacity of over 10 GW, in order to leverage the Baltic Sea's strong potential for wind power generation due to favorable weather conditions.
The partnership will build on the strengths of both companies. TotalEnergies will leverage its proven expertise in offshore operations, its experience in managing large-scale projects and its ties with the worldwide supply chains. KGHM, as a major Polish state-owned group, will bring its knowledge of the Polish market.
If awarded one or more wind farms, the partners will mobilize the best resources to develop these projects to the highest standards and delivery times, with a high level of local content, thereby boosting the local industry, creating jobs in Poland and contributing to the supply of green electricity at a competitive price. Read More
---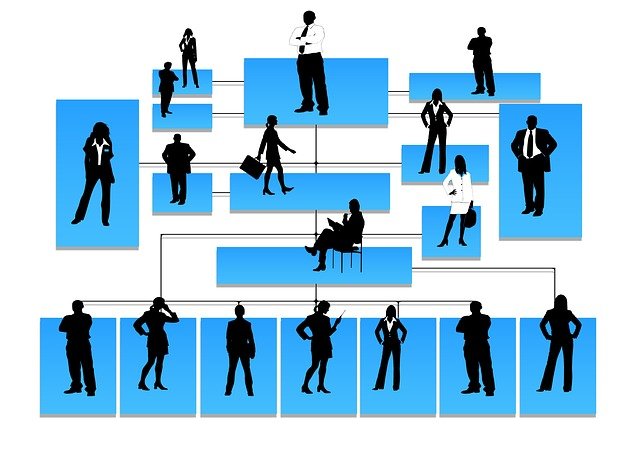 CME Group today announced a new regional leadership structure to support its growing international business in Europe, Middle East and Africa (EMEA) and Asia Pacific. The new structure is designed to enhance the company's ability to provide local expertise and globally relevant products and services that meet the diverse risk management needs of its clients around the world. Reporting to Derek Sammann, Senior Managing Director, Global Head of Commodities, Options and International Markets and a member of the CME Group Management Team, the following executives have been appointed to new roles: Michel Everaert, has been named Managing Director and Head of EMEA, a new position based in London. Everaert joined CME Group in 2011 and most recently served as the company's Managing Director and Co-Head of Client Development & Sales (CD&S) for EMEA. He has 30 years of experience in derivatives markets including roles at IMEX Group, GFI Group, Logica, Reuters and Dow Jones.
Russell Beattie will join CME Group in May as Managing Director and Head of Asia Pacific. Based in Singapore, Beattie has over 25 years of experience in the listed and OTC derivatives markets and most recently served as Head of Asia Pacific Derivatives Indexes for MSCI. He also held APAC leadership roles for Bank of America Securities, Barclays, Deutsche Bank and HSBC. He replaces Chris Fix who retired in March 2022. Read More
---
In the presence of the Algerian President Abdelmadjid Tebboune and the Italian Prime Minister Mario Draghi, the President of Sonatrach, Toufik Hakkar, and the CEO of Eni, Claudio Descalzi signed today in Algiers an agreement that will allow Eni to increase the quantities of gas imported through the TransMed / Enrico Mattei pipeline under the umbrella of the long term gas supply contract in place with Sonatrach starting from the next autumn, confirming the strong cooperation between the countries. This agreement will allow to exploit the pipeline's available transportation capacities to ensure greater supply flexibility, gradually providing increasing volumes of gas from 2022, up to 9 billion cubic meters per year in 2023-24. The signing took place during the visit of the Italian Prime Minister Mario Draghi to the President of the Democratic Republic of Algeria, Abdelmajid Tebboune, which also included a wider letter of intent to strengthen cooperation in the energy field signed by the Algerian Foreign Minister Ramtane Lamamra and the Italian Foreign Minister Luigi Di Maio on behalf of their respective Governments, in the presence of the Algerian Prime Minister, Aymen Benabderrahmane, the Algerian Minister of Energy Mohamed Arkab, and the Italian Minister for Ecological Transition Roberto Cingolani. The agreement between Eni and Sonatrach, whose foundations have been laid during the previous visit of Descalzi and the Italian Foreign Minister Di Maio to Algiers last February 28, was defined and signed in record time following intense negotiations between the top management of the two companies. The new gas volumes covered by the agreement are also the result of the close collaboration in the development of upstream gas projects, leveraging Eni's distinctive fast track model, which is bringing a significant acceleration to the production potential of the Algerian fields. Read More–>
---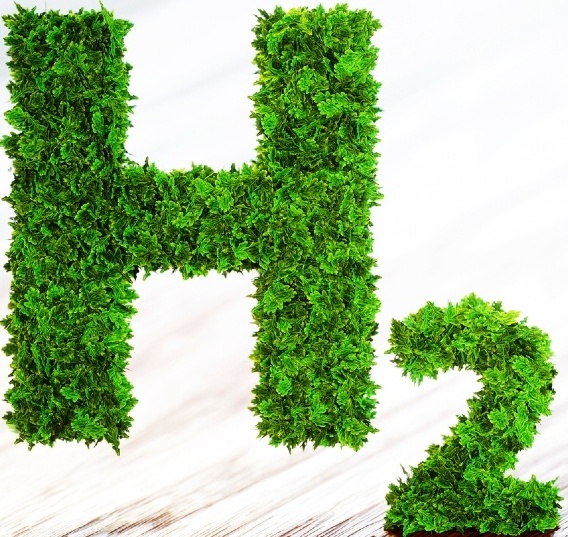 First Hydrogen Corp. announce its strategy and road map for the advancement of its Energy Division. As previously reported, First Hydrogen Energy is engaged in developing green hydrogen production projects initially in the United Kingdom and Canada. We are pleased to report that First Hydrogen Energy has identified four industrial sites in the United Kingdom and is advancing discussions with landowners to secure land rights and working with engineering consultants Ove Arup & Partners Limited (ARUP) for the engineering studies and designs. The sites are all in prime industrial areas spread strategically across the North and South of the United Kingdom and will each accommodate both a large refueling station – for light, medium and heavy commercial vehicles with on-site hydrogen production, to serve the urban areas of Greater Liverpool, Greater Manchester, the London area, and the Thames Estuary – and a larger hydrogen production site of between 20 and 40 MW, for a total for the 4 sites of between 80 MW and 160 MW. It is anticipated that the target sites will qualify for United Kingdom government financial support for both the development and construction phases to deliver vital capacity pursuant to the 10 GW of domestic hydrogen production ambition, of which 5 GW will be Green, as recently announced in the government's UK Energy Security Strategy. Read More
---
Nigeria's potential joining of the Living Income Differential system set by cocoa producers shall contribute to creating a "Cocoa Opec" in West Africa with a stronger price-setting capacity that can eventually benefit poor farmers, a leading research institution said.
Citing a Bloomberg report, Oxford Economics said that Nigeria is looking forward to joining the LID employed by Côte d'Ivoire and Ghana, which set a $400/ton premium on the export price of cocoa from the 2020/2021 crop. Read More
---
U.S. Rig Count is up 16 from last week to 689 with oil rigs up 13 to 546, gas up 3 to 141 and miscellaneous rigs unchanged at 2.
Canada Rig Count is down 13 from last week to 111, with oil rigs down 11 to 53, gas rigs down 2 to 58.

Region
Period
Rig Count
Change from Prior
U.S.A
8th April 2022
689
+16
Canada
8th April 2022
111
-13
International
March 2022
815
—
Baker Hughes
---
---
Baker Hughes (NASDAQ: BKR), an energy technology company, has been awarded a contract by TERNA, the construction arm of GEK TERNA Group, to supply gas turbines and compressors that can run on a blend of natural gas and hydrogen for a new compression station of the Greek Natural Gas Transmission System. The compression station will serve domestic gas supply in Greece. Baker Hughes will provide three compression trains for a total of three NovaLT12 hydrogen-ready gas turbines and three PCL compressors. For this project, the technology has been designed to support the compression station with the capability to transport up to 10% hydrogen. The station is expected to enter operation in 2024 and directly supports the EU's Hydrogen Strategy goals to accelerate the development of clean hydrogen and ensure its role as a cornerstone of a climate-neutral energy system by 2050. This latest order builds on Baker Hughes' extensive experience in developing and supplying turbomachinery equipment to compress, transport and utilize hydrogen. In 2020, the company collaborated with energy infrastructure network provider Snam to introduce the NovaLT12 gas turbine for transporting hydrogen-gas blends within its pipeline network in Italy, marking the first time a hybrid hydrogen turbine was integrated into a natural gas pipeline system. Read More
---
Jaguar Land Rover has committed to reducing greenhouse gas emissions across its operations by 46 per cent by 2030. In addition, the company will cut average vehicle emissions across its value chains by 54 per cent, including a 60 per cent reduction throughout the use phase of its vehicles.
The goals, which are approved by the Science Based Targets initiative (SBTi), confirm the company's pathway to a 1.5°C emissions reduction in line with the Paris Agreement. The commitment by Jaguar Land Rover meets the most ambitious goal set in Paris. By the end of the decade, Jaguar Land Rover will reduce its direct greenhouse gas emissions across vehicle manufacture and operations by 46 per cent in absolute value compared to a 2019 baseline. The company has also committed to reduce greenhouse gas emissions per vehicle by an average of 54 per cent across the entire value chain, including a reduction of 60 per cent in the vehicle use phase. Read More
---
Tata Motors – India's leading automobile company along with its dealer partners, today delivered 712 EVs (564 Nexon EVs and 148 Tigor EVs) to individual customers in Maharashtra and Goa. With a commanding market share of 87% (11M, FY 22) and over 21500 Tata EVs on road till date, Tata Motors is playing a leading role in proactively driving the adoption of electric mobility in the country. The Nexon EV, an aspirational SUV, delivers an anxiety-free long-range (ARAI certified range of 312km) on a single charge with zero emissions. It is equipped with a powerful and high-efficiency 129 PS permanent-magnet AC motor, powered by a high capacity 30.2 kWh lithium-ion battery. With a market share of 63.62% (11M, FY 22), the Nexon EV comes with best-in-industry dust and waterproof battery pack, which meets IP67 standards. Furthermore, it offers 35 Mobile Apps based connected features, ranging from remote commands, vehicle tracking to driving behavior analytics, navigation, and remote diagnostics. Read More
---
KBR (NYSE: KBR) announced that JKC Australia LNG Pty Ltd ("JKC") joint venture, in which KBR has a 30% ownership interest, and Kellogg Brown & Root Pty Ltd have entered into a conditional settlement agreement (the "Settlement Agreement") to resolve outstanding claims and disputes between JKC and its power plant subcontractor, the consortium comprising: (i) the unincorporated joint venture between CH2M Hill Australia Pty Limited and UGL Infrastructure Pty Limited, (ii) General Electric Company, and (iii) General Electric International, Inc. (the "Consortium").
"We are pleased to announce the resolution of this dispute between JKC and the Consortium. This resolution removes significant uncertainty, distraction and legal costs," said Stuart Bradie, KBR President and CEO.
As a result of the Settlement Agreement, KBR expects to receive approximately $271 million of cash in two payments: $203 million in April 2022 and $68 million in March 2023, at prevailing exchange rates. KBR expects to report a non-cash loss of approximately $140M in its 1st quarter 2022 results for the period ended March 31, 2022. Additional details will be provided in connection with our 1st quarter 2022 earnings report.
The Settlement Agreement remains conditional and the outstanding arbitration between JKC and the Consortium is proceeding until the conditions are satisfied. If any member of the Consortium fails to take the actions necessary to satisfy the conditions to the Settlement Agreement, the Settlement Agreement will become void. Read More
---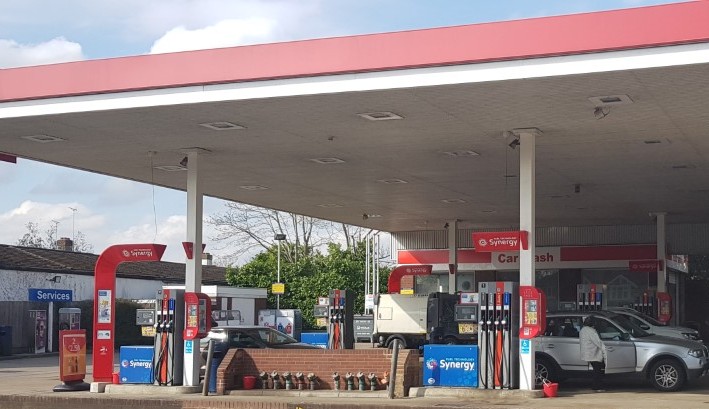 Biden to announce US EPA emergency waiver allowing summer E15 fuel sales
The Biden administration will temporarily authorize the sale of gasoline with higher ethanol content over the summer to counteract high gas prices, a senior administration official confirmed. Under a national emergency waiver set to be issued by the Environmental Protection Agency (EPA), a restriction on E15, or fuel with a 15 percent ethanol blend, would be lifted during the high-demand summer driving season between June 1 and Sept. 15. The administration official projected that at current prices, use of E15 could save the average family about 10 cents a gallon. Read More
---
The Russian invasion of Ukraine has put a spotlight on the production and trade of liquefied natural gas (LNG), a key part of Russia's energy leverage in Europe. Before the invasion, Russia was Europe's third largest supplier of LNG after the U.S. and Qatar, accounting for 20 percent of imports, according to the U.S. Energy Information Administration. In March, following the invasion, the Biden administration announced a deal to increase LNG exports to the EU to cover about one-third of imports from Russia. Here are five things to know about the LNG industry and its significance in the Ukraine crisis. Read More
---
On April 7, 2022, EPA denied 36 petitions for small refinery exemptions (SRE) under the Renewable Fuel Standard (RFS) program for the 2018 compliance year. This denial action included a subset of 31 SRE petitions that EPA had previously granted, but that were remanded to the Agency by the U.S. Court of Appeals for the D.C. Circuit after the original grants were challenged. Concurrent with the SRE denials, EPA is also taking action to provide an alternate compliance approach that allows the 31 small refineries to meet their new 2018 compliance obligations without purchasing or redeeming additional RFS credits. EPA is granting this compliance flexibility because the Agency has determined that there are extenuating circumstances specific to this set of petitions, including the fact that SRE petitions were previously granted.
This decision is a final Agency action. Read More
---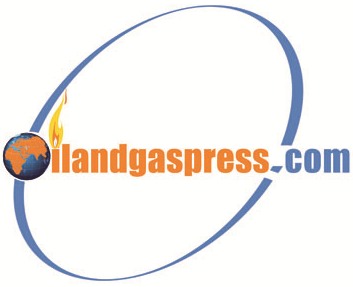 OilandGasPress Energy Newsbites and Analysis Roundup |Compiled by: OGP Staff, Segun Cole @oilandgaspress.
Disclaimer: News articles reported on OilAndGasPress are a reflection of what is published in the media. OilAndGasPress is not in a position to verify the accuracy of daily news articles. The materials provided are for informational and educational purposes only and are not intended to provide tax, legal, or investment advice.
Submit a Press Release