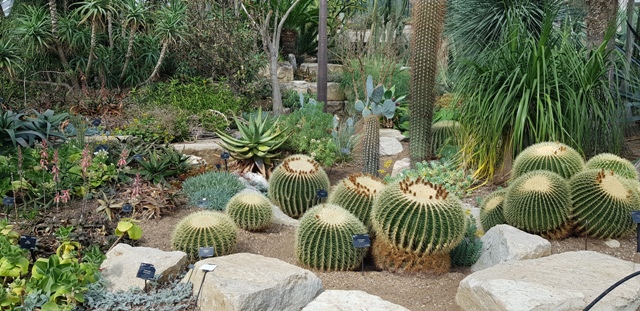 Energy News to 19 Apr. 2022. OPEC daily basket price stood at $110.54/bl, 18 April 2022
Global refinery throughputs are forecast to increase by 4.4 mb/d from April to August due to new capacity and normal seasonal gains.
---
Largest-ever IEA emergency oil stock release to lower risk of sharp supply deficit
Russia's invasion of Ukraine and its global repercussions have put major strains on oil markets but the recent action by IEA member countries to release unprecedented amounts of oil from emergency reserves has helped reduce the risk of a sharp deficit that would cause major economic disruptions.
Following the initial agreement on 1 April, the amount committed to date stands at 120 million barrels, making it the largest stock release in IEA history and almost double the previous record release that was agreed on 1 March shortly after Russia's invasion. The United States will contribute about 60 million barrels to the new release, which is part of the larger drawdown from its Strategic Petroleum Reserve that it announced on 31 March. The collective action by IEA member countries comes as the amount of Russian oil reaching international markets continues to slide. In early April, Russian production had dropped by 700,000 barrels a day, with the decline likely to reach 1.5 million a day by the end of the month as sanctions continue to bite, and then around 3 million a day from May, according to latest Oil Market Report. Read More
---
IEA member countries agreed on 1 April to make 120 million barrels (mb) available from their emergency oil stocks. This collective action, which is the largest in IEA history, comes on top of the 62.7 mb release agreed in March. Read More
---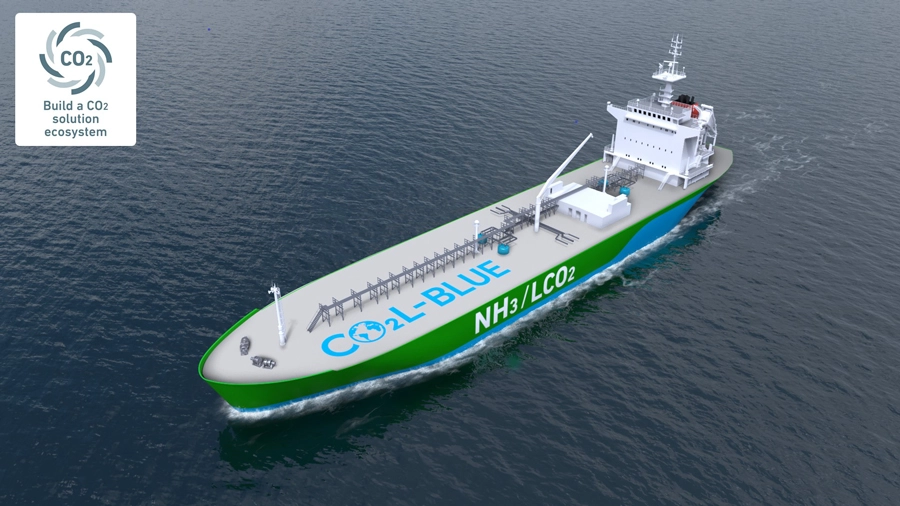 Mitsubishi Shipbuilding, a part of Mitsubishi Heavy Industries (MHI) Group based in Yokohama, has completed a conceptual study for the design of an "Ammonia/Liquefied CO2 Carrier" capable of transporting both ammonia and liquefied carbon dioxide (LCO2). The extensive study conducted with Mitsui O.S.K. Lines, Ltd. provides the basis for a type of vessel with potential to become mainstream in the LCO2 carrier market by flexibly meeting the projected increase in demand for transporting ammonia and LCO2. The vessel for transporting ammonia and LCO2 developed through this conceptual study is designed to carry ammonia on its outward journey, and LCO2 on the return trip. Specific carriers for each material normally run empty on their return voyage, so a ship able to handle both substances will increase operational efficiency, and contribute to enhanced transport efficiency overall. Read More
---
Mitsubishi Motors Corporation (hereafter, Mitsubishi Motors) announced that the plug-in hybrid electric vehicle (PHEV) model of the all-new Outlander won the iF DESIGN AWARD 2022 – one of the world's most prestigious design awards – organized by iF International Forum Design GmbH based in Hannover, Germany. This marks the first time that Mitsubishi Motors has received the world-renowned design prize. Since 1954, the iF DESIGN AWARD has honored outstanding design and is recognized as a symbol of design excellence around the world. For the iF DESIGN AWARD 2022, around 11,000 entries submitted from 57 countries were judged by a jury of international design experts based on five criteria – idea, form, function, differentiation and impact. Read More
---

Further to the announcement to the ASX on 14 April 2022, Woodside confirms that the United States Securities and Exchange Commission (SEC) has now declared effective Woodside's Registration Statement on Form F-4 (Registration Statement) filed with the SEC in relation to the distribution of the shares to be issued in connection with the proposed merger (Merger) with the petroleum business of BHP Group Limited (BHP). The effectiveness of the Registration Statement registers the distribution of Woodside shares to BHP shareholders in the US on completion of the Merger. See the section below entitled "Important additional information and where to find it." More
---

Five supporters of Just Stop Oil were remanded in custody over the Easter weekend and are due to appear in court this week on charges related to actions at oil terminals in support of the demand that the UK government end new oil and gas projects in the UK. Read More
---
Two young supporters of Just Stop Oil will deliver a letter to 10 Downing Street this morning. Nathan McGovern, 22, from Coventry and Claudia Penna Rojas, 24, student, from Latin America will read out the letter to the Prime Minister, together with the following statement from Just Stop Oil.
The letter will announce that the Just Stop Oil coalition has taken the decision to suspend activities until 25 April, to give the Prime Minister the opportunity to make a statement on behalf of the Government that it will immediately halt all future licensing and consents for the exploration, development and production of fossil fuels in the UK. Read More
---
Environmental groups such as Extinction Rebellion and Just Stop Oil have been staging daily protests in London and across the country which have mainly been focused on oil facilities. Navigator Thames, ExxonMobil and Valero have now secured civil injunctions to allow them to minimise disruption and prevent further problems, Britain's business department said.
---
Oil and Gas Blends
Units
Oil Price $
change
Crude Oil (WTI)
USD/bbl
$107.20
Up
Crude Oil (Brent)
USD/bbl
$112.30
Up
Bonny Light
USD/bbl
$107.10
Up
Saharan Blend
USD/bbl
$108.45
Down
Natural Gas
USD/MMBtu
$7.61
Up
OPEC basket 18/04/22
USD/bbl
$110.54
Up
At press time 19 April 2022
---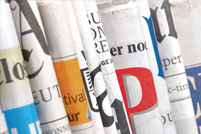 World Bank Chief Economist Carmen Reinhart said the global economy is passing through a period of "exceptional uncertainty" and added that she wouldn't rule out further downgrades to the growth outlook. The Washington-based institution has lowered its estimate for global growth in 2022 to 3.2% from a January prediction of 4.1%, spurred by a cut in the outlook for Europe and central Asia that includes Russia and Ukraine. The new forecast compares with a 5.7% expansion in 2021. Read More
---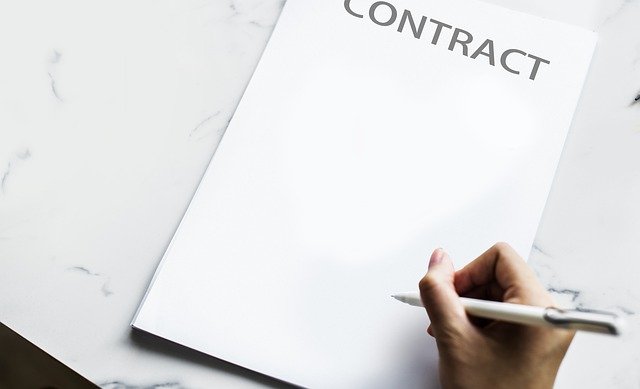 Keppel FELS Limited ("Keppel FELS"), a wholly-owned subsidiary of Keppel Offshore & Marine Limited, has issued notices of termination for the Relevant Contracts on 13 April 2022. The basis for termination is the failure of the respective clients without reasonable or legal justification to take delivery of the respective rigs (despite Keppel FELS' readiness to deliver) and concurrently pay the outstanding instalments. Following the termination of the Relevant Contracts, Keppel FELS will retain all payments received to date under the Relevant Contracts, and will retain ownership of the rigs, including the right to sell. The Relevant Contracts are being terminated as part of ongoing efforts to explore other options, such as the sale and charter of these rigs. The termination of the Relevant Contracts is not expected to have any material financial impact on the earnings per share and net tangible asset per share of the Company for the current financial year. Read More
---
---
U.S. Rig Count is up 4 from last week to 693 with oil rigs up 2 to 548, gas rigs up 2 to 143 and miscellaneous rigs unchanged at 2.
Canada Rig Count is down 8 from last week to 103, with oil rigs down 4 to 49, gas rigs down 4 to 54.

Region
Period
Rig Count
Change
U.S.A
14th April 2022
693
+4
Canada
14th April 2022
103
-8
International
March 2022
815
—
Baker Hughes
---
Lime Petroleum AS announce that it has on 14 April 2022, signed an agreement with MOL Norge AS ("MOL Norge") to acquire the latter's 40 per cent interests in licences PL820 S and PL 820 SB in the North Sea. The transfer of the interests is pending regulatory approval. ThePL820 S and PL820 SB licences with the Iving and Evra discoveries, lie on the Utsira High area adjacent to the giant Vår Energy-operated Balder field, andjust north of PL818 Orkja and PL867 Gjegnalunden in which Lime has 30 per cent and 20 per cent interests respectively. MOL Norge is the current operator of the PL820 S and the PL820 SB licences. Lime will seek to assume operatorship of the licences, which is subject to regulatory approval. Lime has significant experience in the area from the exploration and appraisal drilling on the Rolvsnes discovery. Read More
---
Lime Petroleum AS ("LPA") also announced that oil production in March 2022 from the Brage Field in Norway, net to LPA, amounted to 3,561 barrels of oil equivalent per day (boe/d). Production started from the A-35B infill well on 12 March 2022, with an initial high rate that is under natural decline, inline with expectations.
LPA holds a 33.8434 per cent interest in the Brage Field. The operator of the Brage Field is Wintershall Dea Norge AS. Read More
---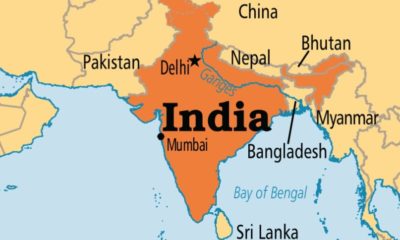 Tata Power Company Ltd. ("Tata Power") and BlackRock Real Assets-led consortium, including Mubadala Investment Company ("Mubadala"), have entered into a binding agreement to invest in Tata Power's renewable energy subsidiary, Tata Power Renewable Energy Limited ("Tata Power Renewables"). BlackRock Real Assets, together with Mubadala, shall invest Rs 4,000 crore (~US$ 525 million) by way of equity / compulsorily convertible instruments for a 10.53% stake in Tata Power Renewables, translating to a base equity valuation of Rs 34,000 crore. The final shareholding will range from 9.76% to 11.43% on final conversion. This newly created platform will consist of five distinct businesses delivering long-term, customer oriented solutions. It will house all renewable energy businesses of Tata Power including those in: Utility Scale Solar, Wind & Hybrid Generation assets; Solar Cell & Module Manufacturing; Engineering, Procurement and Construction (EPC) contracting; Rooftop Solar infrastructure; Solar Pumps and Electric Vehicle Charging infrastructure. The broad-based portfolio of assets ensures diversified yet stable revenue sources including 25-year fixed-price PPAs for grid connected utility scale projects. Tata Power Renewables is one of the largest renewable energy companies in India. Its vertically integrated operations currently have approximately 4.9 GW of renewable energy assets. The proposed investment is expected to fund Tata Power Renewables' aggressive growth plans. Over the next five years, Tata Power Renewables aims to achieve a portfolio of over 20 GW of renewables assets and a market leading position in the rooftop and electric vehicle charging space across India. Read More
---
Germany raises the bar on renewable energy with new set of laws for 100 percent renewable power. Germany is now in line with the International Energy Agency's 2050 roadmap, which recommends that OECD countries should achieve net zero emissions in their electricity generation by 2035. Read More
---
bp and EnBW Energie Baden-Württemberg AG have awarded Fugro a geotechnical site investigation contract for their new offshore wind farms, Morgan and Mona, located in the Irish Sea.This marks bp's entry into the UK's offshore wind power sector and, when complete, Morgan and Mona will have a combined generating capacity of 3 GW, sufficient to power the equivalent of 3.4 million UK households with clean electricity. Fieldwork will run from May to September 2022, with the site located approximately 30 km off the coast of North Wales and North West England in an area known for its severe currents and challenging offshore environment. Fugro will rely on their premium vessels, Fugro Synergy and the Normand Mermaid, to complete geotechnical investigations. These operations will also include the use of Fugro's SEACALF® Mk V Deepdrive system for seabed cone penetration tests (CPTs), as well as the SEADEVIL® for vessel-based and seafloor downhole testing. Read More
---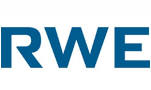 RWE, a global leader in renewable energy with a clear ambition to be carbon neutral by 2040, is committed to investing €50 billion gross through to 2030 to expand its powerful and green generation capacity to 50 gigawatts, with up to €1.5 billion gross already earmarked for Ireland through current projects being developed.
The company has a clear goal and know-how and wants to be a long-term energy partner supporting the Irish Government's plans to transition to 80% renewable electricity generation by 2030. However, in order to deliver this ambitious target, faster planning decisions and clear policy framework is required. Read More
---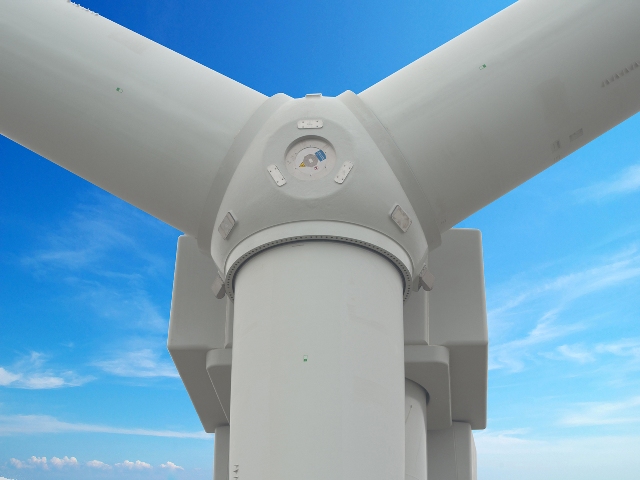 EDP Renewables (Euronext: EDPR), the world's fourth largest renewable energy producer, through its fully owned subsidiary EDP Renewables North America LLC (EDPR NA), and Meta (NYSE: FB) have executed a long-term power purchase agreement (PPA) for 156-MW at the 240-MW Cattlemen Solar Park in Milam County, located in central Texas. EDPR NA developed and will construct, own, and operate Cattlemen Solar Park, which has an estimated capital investment of approximately $280 million and is anticipated to be operational in 2023. Cattlemen will provide economic benefits by way of payments to local landowners, taxes paid to support essential community services and job opportunities during the project's construction and operations, among others. The project will also annually power the equivalent of more than 37,000 average Texas homes and save approximately 304 million gallons of water a year. Cattlemen marks the second PPA EDP Renewables and Meta have executed, with the first being a 139-MW PPA for the 200-MW Headwaters II Wind Farm in Indiana. The companies are also partnering on EDPR's 200-MW Randolph Solar Park, where the entire capacity of the project will be dedicated to supporting Meta's data center in Mesa, Arizona. In total, EDPR and Meta are working together to bring 495 MW of renewable energy to the grid, supplying to Meta's goal of supporting its global operations with 100 percent renewable energy. Read More
---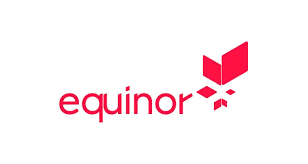 The annual general meeting of Equinor ASA (OSE: EQNR, NYSE: EQNR) will be held on 11 May 2022 at 16:00 CEST. The annual general meeting will be held in Equinor Business Center, Forusbeen 50, 4035 Stavanger for those attending in person and via Lumi AGM for those attending digitally. Voting will be carried out electronically via Lumi AGM both for shareholders attending in person and attending digitally. It is also possible to vote in advance or give proxy. Read More
---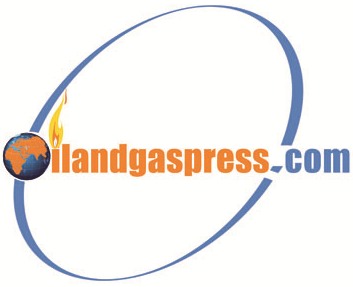 OilandGasPress Energy Newsbites and Analysis Roundup |Compiled by: OGP Staff, Segun Cole @oilandgaspress.
Disclaimer: News articles reported on OilAndGasPress are a reflection of what is published in the media. OilAndGasPress is not in a position to verify the accuracy of daily news articles. The materials provided are for informational and educational purposes only and are not intended to provide tax, legal, or investment advice.
Submit a Press Release