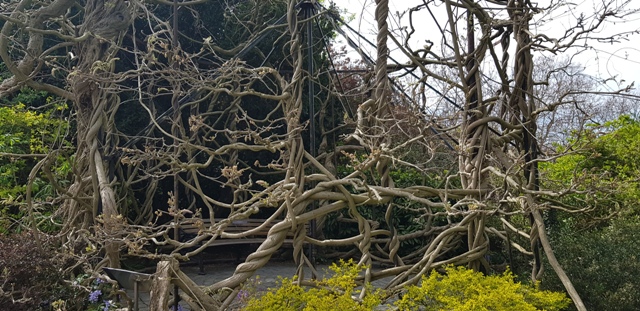 Energy News to 20 Apr. 2022. OPEC daily basket price stood at $110.52/bl, 19 April 2022
Shipments of Russian crude drop by 25%
---
Shell today published its Energy Transition Progress Report 2021 detailing the company's progress over the past year. This report will be put to shareholders for an advisory vote at the Annual General Meeting on 24 May 2022.
"In a time of great uncertainty, it is vital that our long-term energy transition strategy remains on track," said Ben van Beurden, Shell's Chief Executive Officer. "This report shows the strong progress we have made towards our target to become a net-zero emissions energy business by 2050."
This progress includes critical investment decisions in the production of low-carbon fuels, solar and wind power, and hydrogen, and significant changes to Shell's Upstream and refinery portfolios. The company has also simplified its share structure and moved its headquarters to the UK from the Netherlands.
In 2021, Shell continued to work with customers across sectors, from aviation to marine and road freight, forming more than 50 collaborations with other leading companies.
Today's publication shows Shell's progress against concrete climate goals. Last year, the company set a new target to reduce absolute emissions from its operations and the energy it uses to run them by 50% by 2030, compared with 2016 on a net basis. By the end of 2021, Shell had made a reduction of 18%. Read More
---
Namibia's vast natural resources are estimated at 11 billion barrels of oil and 2.2 trillion cubic feet of natural gas reserves. Representing one of Africa's final frontiers for oil and gas exploration, Namibia's rich offshore basins are spurring the appetite of regional and international oil companies (IOC) alike, leading to a succession of sizeable oil and gas discoveries that will usher in a new era of enhanced exploration and production for the southern African country. Read More
---
Stellantis N.V. and Qualcomm Technologies, Inc. today announced a multi-year technology collaboration to utilize the latest Snapdragon® Digital Chassis advancements to deliver intelligent, customizable and immersive in-vehicle experiences to millions of vehicles across Stellantis' 14 iconic automotive brands beginning in 2024. Leveraging the Snapdragon® Cockpit Platforms and 5G capabilities for telematics systems, Stellantis will have the capability to meet customers' evolving expectations for personalized and cutting-edge experiences that are continually upgradeable. This agreement will facilitate Stellantis' plan to merge all software domains into High Performance Computers, leveraging the high-performance, low-power Snapdragon Automotive Platforms across all major vehicle domains as well as contribute to securing Stellantis' supply chain on strategic components. Read More
---
Stellantis N.V. announced today that its First Quarter 2022 Shipments and Revenues will be released on Thursday, May 5, 2022. Read More
---

TechnipFMC (NYSE: FTI) has been awarded a significant(1) integrated Engineering, Procurement, Construction, and Installation (iEPCI™) contract by Wintershall Dea Norge AS for its Maria revitalization project.
The project will boost production at the existing Maria field in the Norwegian Continental Shelf. The contract includes subsea trees, spools, jumpers, and flexible pipes.
The revitalization project will tie in an additional lightweight six-slot integrated template structures (ITS). The two existing templates in the Maria field are part of TechnipFMC's installed base and began production in 2017.
Jonathan Landes, President, Subsea at TechnipFMC, commented: "This iEPCI™ award is built on our ability to leverage our integrated front end engineering and design (iFEED™) model. Through early engagement, we optimized the field layout and maximized the benefits of integrated project execution. Our involvement helped reduce the carbon footprint of the revitalization project by modifying existing infrastructure, eliminating the need for an additional 4,000 meters of pipe." Read More
---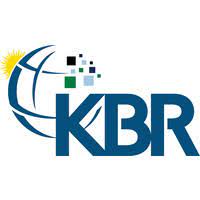 KBR, Inc. (NYSE: KBR) announced today that it will host a conference call to discuss its first quarter 2022 financial results on Thursday, April 28, 2022 at 7:30 a.m. Central Time (8:30 a.m. Eastern Time). The company plans to issue its first quarter 2022 earnings release and earnings presentation in advance of the call. Both will be available on KBR's website.
The conference call will be webcast simultaneously through the Investor Relations section of KBR's website at https://investors.kbr.com. A replay of the webcast will be available after the call on our website or by telephone at +1.929.458.6194, passcode: 510376. More
---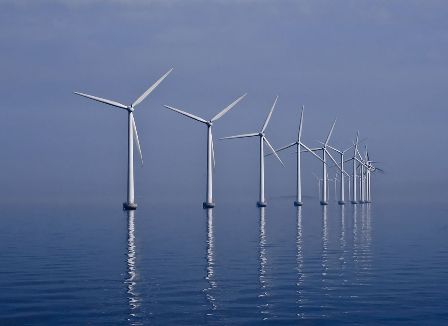 Vitol announces it has agreed to acquire three operating wind farms in Pennsylvania totalling 244.4 MW from a fund managed by BlackRock, for an undisclosed sum. The Highland North, Twin Ridges and Patton wind farms will be acquired by Vitol affiliate, Vitol PA Wind LLC. The transaction is expected to close later this quarter and is subject to standard closing conditions and customary regulatory approvals. When combined with Vitol's Big Sky Wind farm, Vitol will have almost 500 MW of wind capacity in the US, with a total US renewable portfolio approaching 1 GW. Vitol's objectives are to repower two of the three sites, subject to the relevant approvals, and invest significant capital in the latest wind technology to increase annual energy production and extend the life of the wind farms. The addition of these wind farms, combined with Vitol's solar footprint, mean Vitol is well positioned to offer commercial and industrial (C&I) customers looking for green power solutions a renewable generation offering that better matches C&I load in the region. More
---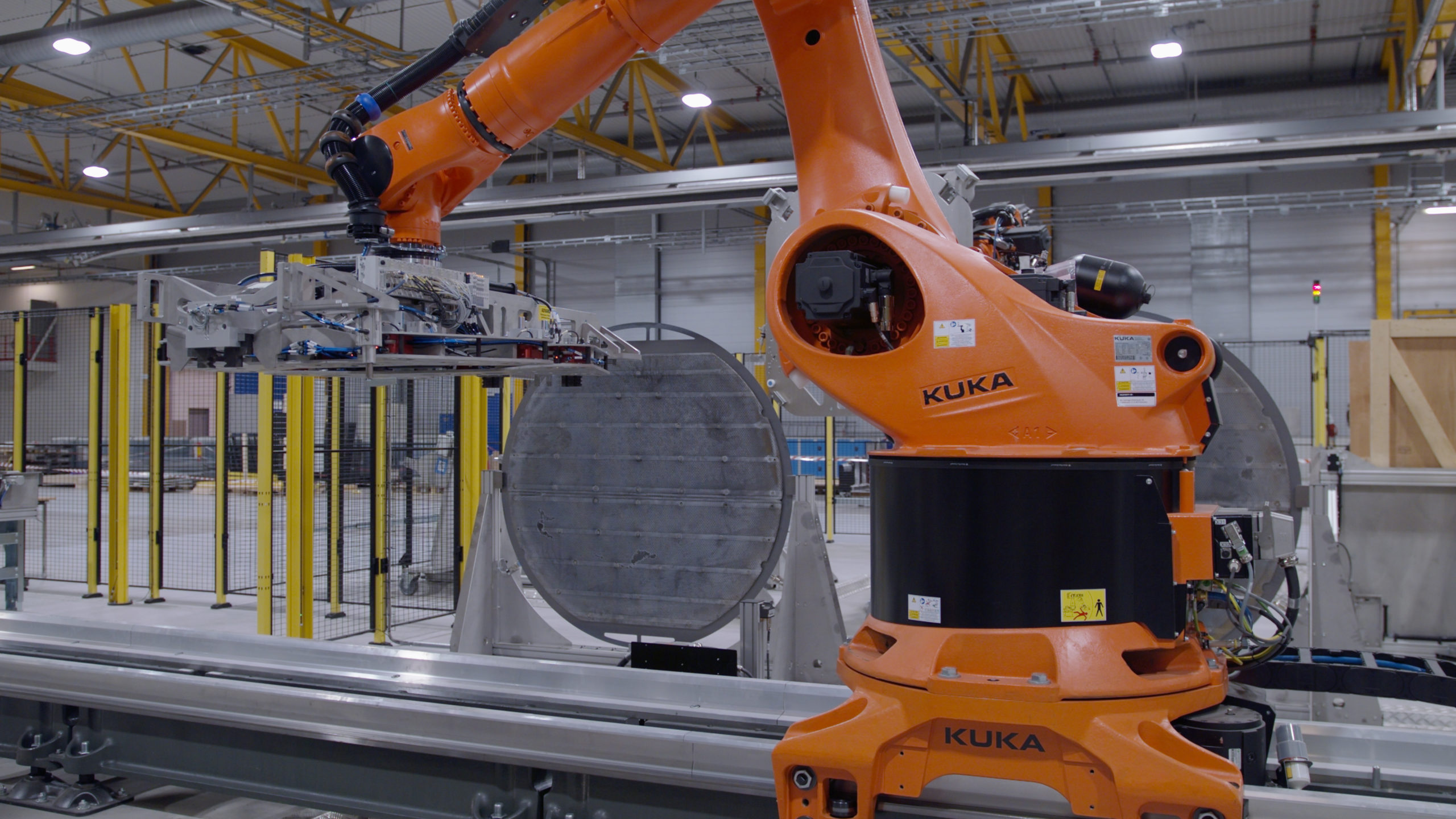 With the official launch of the world´s first fully automated electrolyser production facility, Nel is near to making green hydrogen a true winner.
Green renewable hydrogen currently makes up just one percent of the world´s total industrial and mobility hydrogen consumption. But Nel´s pioneering new plant at Herøya, which is officially opened today, is at the forefront of the race to turn one into one hundred. In addition, falling cost of green hydrogen will unlock new application areas where green hydrogen is the best or only option for decarbonizing.
The secret is scale-up and automation, which is lowering the unit cost of electrode production like never before. Nel is on track to make green renewable hydrogen as cheap, or cheaper, to produce than natural-gas-based hydrogen by 2025.
Nel is reiterating its goal of delivering green hydrogen at $1.5/kg*, and to achieve this capex must be reduced to a quarter of today's level. Read More
---

Neptune Energy today announced it has received an improved environmental, social and governance rating from Sustainalytics of 23.2, putting it in the top 3% of all oil and gas companies rated by the organisation.
In its ESG rating report, Sustainalytics states Neptune's "overall ESG-related disclosure follows best practice, signalling strong accountability to investors and the public. The company's ESG-related issues are overseen by the ESG Committee, suggesting that these are integrated in core business strategy. The company's overall management of material ESG issues is strong".
Sustainalytics' ESG Risk Rating measures the degree to which a company's economic value is at risk as a result of ESG factors. Its analysis is used by global investors in the development and implementation of responsible investment strategies. Read More
---
Vitol Group, the world's top independent oil trader, intends to completely stop trading Russia-origin crude and products by the end of this year. Read More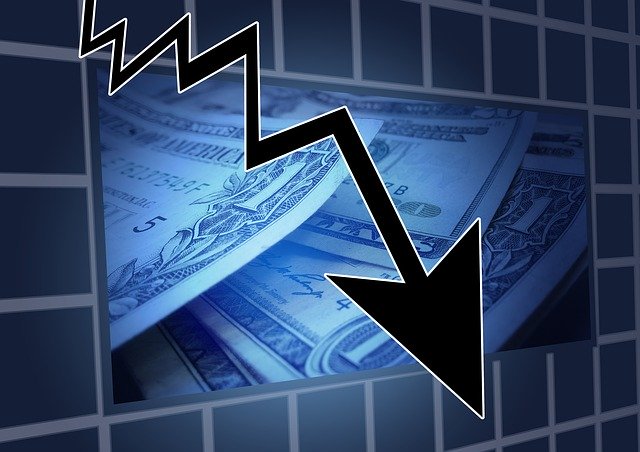 Oil and Gas Blends
Units
Oil Price $
change
Crude Oil (WTI)
USD/bbl
$103.60
Down
Crude Oil (Brent)
USD/bbl
$108.60
Down
Bonny Light
USD/bbl
$106.80
Down
Saharan Blend
USD/bbl
$108.03
Down
Natural Gas
USD/MMBtu
$7.10
Down
OPEC basket 19/04/22
USD/bbl
$110.52
Down
At press time 20 April 2022
---
Very Clean Planet (VCP) today announced the launch of its global digital engagement hub for carbon asset management and the inaugural OTC (over-the-counter) I-REC (International Renewable Energy Credit) trade between Hebei Construction and Investment Group Co., Ltd. (HECIG) and BroadVision Hong Kong, Ltd. (BVHK).
VCP is the world's first blockchain-enabled platform where each carbon credit certificate can be traced end-to-end, preventing any fraudulent offering or double counting that is difficult to verify in today's market. Specifically, VCP empowers insight into each I-REC in much finer granularity regarding its origin, process, seasonality, and a host of other pertinent environmental attributes, ensuring the member organization's compliance with its corporate ESG standards in the most stringent, accountable, and timely manner. Read More
---
Ingeteam will once again be present at one of the world's largest trade fairs for the renewable energy sector, to showcase its latest products and services for the photovoltaic solar, energy storage, green hydrogen and electric mobility sectors.
This year, The Smarter E Europe fair will be held at the Munich fairgrounds, Messe München, between May 11 and 13. Ingeteam is preparing special celebrations for its 50th anniversary.
At its 240 m2 stand B4.230, Ingeteam will present its new INGECON SUN 3Power Series C central inverter. This new inverter, with 1500V technology, offers one of the highest power densities on the market, managing to supply 3,825 kW in a single power block. This allows Ingeteam to offer a Full Skid type MV transformation center that reaches 7.65 MW with two inverters connected to a LV/MV step-up transformer. This turnkey solution is supplied pre-wired and fully integrated as a plug & play product. The company will also present its future solution for large photovoltaic plants developed with string inverters: a 350 kW string inverter with twelve MPPTs and a transformation center (INGECON SUN String Station), with everything necessary for medium voltage injection in this type of decentralized plants. Read More
---
---
Region
Period
Rig Count
Change
U.S.A
14th April 2022
693
+4
Canada
14th April 2022
103
-8
International
March 2022
815
—
Baker Hughes
---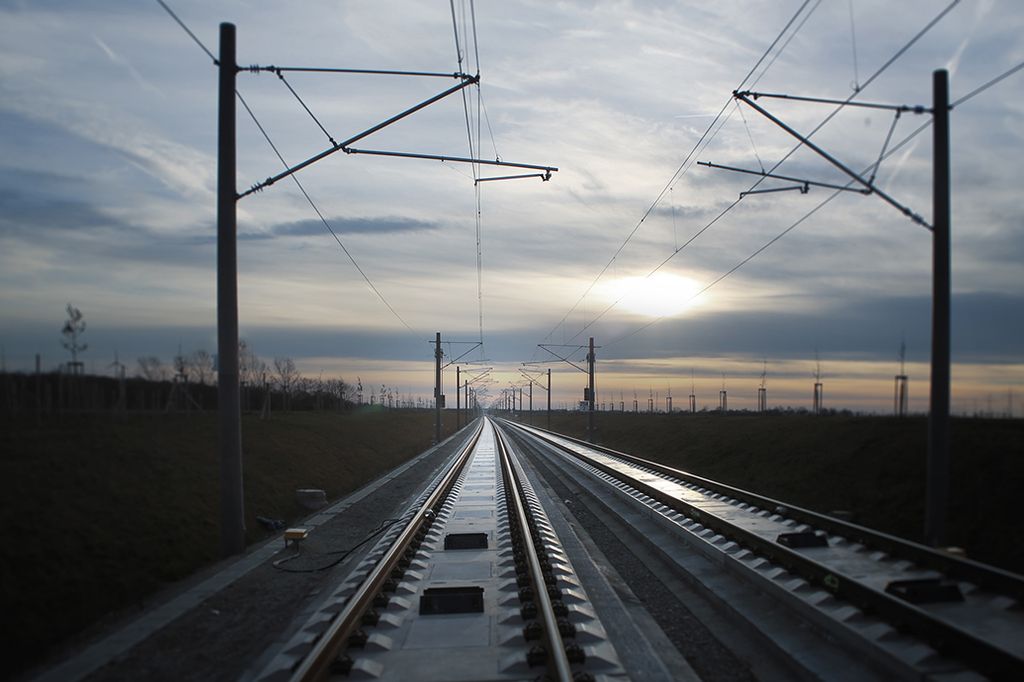 Siemens Mobility has been awarded two contracts by ViaMobilidade Linhas 8 e 9 to upgrade and modernize the São Paulo metro network. ViaMobilidade is part of the Brazilian infrastructure company CCR Mobilidade and are responsible for all urban mobility projects for the CCR Group in the country. Siemens Mobility will equip Line 8 with an automated signaling system and will install new electrification and traction power systems on both Line 8 and 9. The renewal of both lines will provide for greater availability, enhanced operations, increased sustainability, and an improved passenger experience. These contracts build on the already well-established relationship Siemens Mobility has with the concessionaire and the São Paulo metropolitan transportation network. Read More
---
With CAREPOLETM Siemens Energy launches an innovative dry-type single-phase transformer for pole applications. Designed for the technological requirements of the American grid, the new cast-resin distribution transformer provides a reliable and sustainable alternative to oil-filled transformers.
In American markets, single phase transformers are often installed in the distribution grid, where – as the last step in the power transmission chain – they step down the voltage to household voltage level. In light of increasing weather and climate extremes, such as heat waves that cause wildfires, the design of new outdoor-installed assets needs to be increasingly focused on their resilience to withstand environmental hazards. Due to its cast-resin design (without oil), the self-extinguishing CAREPOLE has a high level of fire safety, cannot explode, and reduces environmental risks to a minimum.
"For a successful energy transition, we also must rethink the power grid with a focus on making it greener and strengthening its resilience. With our pole-mounted dry-type transformer, we are not just closing a gap in the American market but also presenting a maintenance-free alternative to oil-filled transformers that allows the more environmentally friendly, more reliable, and cost-efficient operation of the distribution grid," says Eduardo Terzi, Senior Vice President Non-Switching Products at Siemens Energy. Considering growing energy demand and the fluctuating feed-in of renewable energy, the new transformer was designed to handle high overloads to facilitate power flow balancing and satisfy real time demand at any time. Sealed with cast-resin under vacuum, the compact windings of the transformer allow for its approximately 20 percent smaller volume size compared to a conventional liquid-filled pole-mounted transformer. Read More
---
Siemens Gamesa Renewable Energy, S.A. (SGRE), a separately listed and fully consolidated subsidiary of Siemens Energy AG, announced . the following:
SGRE preliminary second quarter results of fiscal year 2022 are i.a.:
Revenue of c. €2.2bn
EBIT pre Purchase Price Allocation (PPA) and before Integration & Restructuring (I&R) costs of c. neg. €304m
SGRE's management is now reassessing its expectations on SGRE's performance for financial year 2022. According to SGRE, SGRE will continue to work to achieve revenue within its year-on-year revenue growth range of neg. 9% to neg. 2%, and profitability towards the low end of its previously communicated EBIT pre-PPA and I&R costs margin guidance range of neg. 4%, including for both now the positive impact of the disposal of the development assets in Southern Europe. The closing of this operation is now expected to take place in the second half of the financial year 2022 and to have a positive impact of c. €580m on SGRE revenues and a slightly lower contribution on EBIT pre-PPA and I&R costs, given transactional costs, book value and other items of c. 5% of the purchase price. Read More
---
Petrobras, following up on the statement released on 02/16/22, informs that today it started the binding phase regarding the sale of the entire 20% stake held by its subsidiary Petrobras America Inc. (PAI) in the company MP Gulf of Mexico, LLC. (MPGoM), located in Texas, USA, which owns offshore fields in the Gulf of Mexico.
Potential buyers classified for this phase will receive an invitation letter ( process letter ) with instructions on the divestment process, including guidelines for carrying out due diligence and for submitting binding proposals.
This disclosure is in accordance with Petrobras' internal rules and guidelines for divestments.
This operation is in line with the portfolio management strategy and the improvement of the company's capital allocation, with a view to maximizing value and greater returns to society. Read More
---
Schlumberger and PETRONAS recently signed a memorandum of understanding that formalizes the parties' collaboration, leveraging Schlumberger's domain expertise and technology solutions.
"This strategic partnership will further leverage digital capabilities while supporting the decarbonization of PETRONAS' operations, through industry-leading technologies enabled by fit-for-basin digital solutions," said Amy Chua, President of Asia Basin, Schlumberger. "We are fully committed to exploring joint technology development projects that deliver performance sustainably to PETRONAS."
The collaboration will include key sustainability initiatives such as the setup of a Carbon Capture and Storage (CCS) Centre of Excellence, encompassing a cloud-based data repository for carbon storage, CO2 separation technologies, a competency development program, and emissions management.
The parties will also continue to focus on delivering operational excellence through digital transformation initiatives such as connecting facilities via internet of things (IoT) edge technologies, and building digital twins. Read More
---

ENEOS Corporation (President: Saito Takeshi; ENEOS) and Mitsubishi Corporation (President:
Nakanishi Katsuya; MC) have agreed to undertake a joint feasibility study aimed at commercializing
Sustainable Aviation Fuel (SAF) and other next-generation fuels in Japan. This study aims to build a supply chain for SAF, which requires cross-industrial collaboration, by leveraging both companies' respective strengths. These include ENEOS' manufacturing technologies and distribution networks, together with MC's global expertise in raw material sourcing and marketing capabilities. After formulating a basic strategy that takes into account the maturity of various SAF manufacturing technologies and the necessary time for commercialization Read More
---
Given the rapid daily increase in cross sanctions and logistical difficulties, Stellantis has suspended its manufacturing operations in Kaluga to ensure full compliance with all cross sanctions and to protect its employees. Stellantis condemns violence and supports all actions capable of restoring peace. Read More
---
TotalEnergies and ENEOS signed a joint venture agreement to develop onsite B2B solar distributed generation across Asia. The 50/50 Joint Venture between two major players in the field plans to develop 2 GW of decentralized solar capacity over the next five years. This partnership will capitalize on the strengths of both companies. TotalEnergies will leverage its expertise on this market segment and its global footprint and ENEOS will use its expertise in renewables and its strong brand mainly in Japan to lower the costs of decentralized solutions offered to industrial and commercial customers, making this joint venture one of the most competitive service providers in the region. Read More
---
Challenges from the pandemic, spillovers from geopolitical shocks, and long-standing structural problems pose an enormous impediment for balance of payments stability and resilient and sustainable growth, especially for low-income and vulnerable middle-income countries. In this context, on April 13, 2022, the Executive Board of the International Monetary Fund (IMF) approved the establishment of the Resilience and Sustainability Trust (RST) with effect from May 1, 2022.
The RST will complement the IMF's existing lending toolkit by focusing on longer-term structural challenges— including climate change and pandemic preparedness—that entail significant macroeconomic risks and where policy solutions have a strong global public good nature . It will channel Special Drawing Rights (SDRs) contributed by countries with strong external positions to countries where the needs are the greatest, providing policy support and affordable longer-term financing to strengthen members' resilience and sustainability and thereby contributing to prospective balance of payments stability.
The RST will be a loan-based trust, with resources mobilized on a voluntary basis. About three quarters of the IMF's membership will be eligible for longer-term affordable financing from the RST, including all low-income countries, all developing and vulnerable small states, and lower middle-income countries. Access will be based on the countries' reforms strength and debt sustainability considerations and capped at the lower of 150 percent of quota or SDR 1 billion. The loans will have a 20-year maturity and a 10½-year grace period, with borrowers paying an interest rate with a modest margin over the three-month SDR rate, with the most concessional financing terms provided to the poorest countries. Read More
---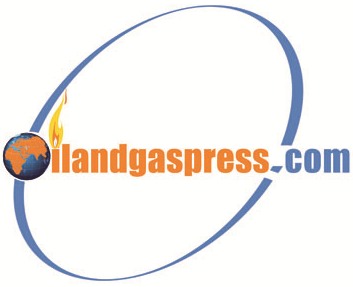 OilandGasPress Energy Newsbites and Analysis Roundup |Compiled by: OGP Staff, Segun Cole @oilandgaspress.
Disclaimer: News articles reported on OilAndGasPress are a reflection of what is published in the media. OilAndGasPress is not in a position to verify the accuracy of daily news articles. The materials provided are for informational and educational purposes only and are not intended to provide tax, legal, or investment advice.
Submit a Press Release