Energy News to 26 May 2022. Crude Oil (WTI) price stood at $110.73/bl, 26 May 2022
The U.S. Department of Energy (DOE) announced two awardees to manage the expansion of SolSmart — a program that has helped hundreds of communities remove red tape to increase solar deployment and expand access to clean energy. DOE also announced that more than 60 new communities accepted U.S. Secretary of Energy Jennifer M. Granholm's challenge to join SolSmart, including the first Puerto Rican communities to participate in the program. The expansion of the SolSmart program will help the United States reach President Biden's goal of having an equitable, clean electricity grid by 2035.
"SolSmart has helped hundreds of local governments make it easier and more affordable to go solar, and I am thrilled to see the program take root in Puerto Rico, where solar power's climate resilience adds enormous benefit for the grid," said Secretary Granholm. "The Biden-Harris Administration is committed to supporting local governments transitioning and expanding access to clean energy like solar power, particularly in underserved communities."
The Interstate Renewable Energy Council (IREC) and the International City/County Management Association (ICMA) will share the $10 million award to update and expand SolSmart over the next five years, with a focus on rural and low- and moderate-income communities. IREC and ICMA will manage the program to encourage more equitable solar deployment and the adoption of emerging technologies, including a combination of solar power and battery storage.
SolSmart has a goal to help another 500 communities over the next five years and will add new areas of focus on solar and storage, low- and moderate-income solar financing, and other strategies to accelerate deployment and benefit underserved communities.
At least 40% of the new designees will be in underserved communities, helping to achieve DOE's goals of increasing equitable access to clean energy and President Biden's Justice40 Initiative. Read More
---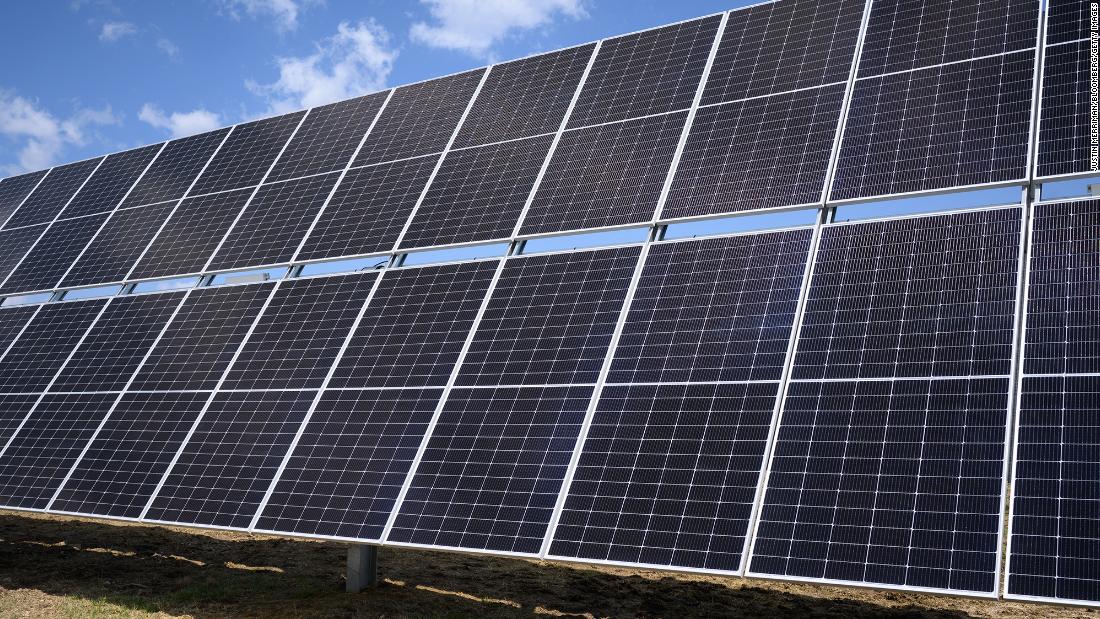 A recent report by the Solar Energy Industries Association found that 83% of US companies surveyed that use or purchase solar panels are expecting cancellations or delays. And some CEOs worry the investigation could cause the industry to collapse — not entirely surprising given how heavily the US relies on these countries for solar panel materials.
Indeed, about 80% of all solar panels installed in the US are imported from Cambodia, Malaysia, Thailand and Vietnam. This reliance on other countries leaves the US vulnerable to continued global supply disruptions for an essential product that can help accelerate the US transition to a clean energy economy. Read More–>
---
Battery cell technology pioneer Britishvolt has signed a Sale and Purchase Agreement with the Monbat Group, one of Europe's leading battery solutions companies, to purchase its subsidiary EAS, the advanced technology battery cell innovator and manufacturer based in Nordhausen, Germany.
The agreement values EAS at €36 million, and is subject to completion and any regulatory approvals. EAS, which is currently fully owned by the Monbat Group, has more than 25 years' experience in developing and producing large format cylindrical lithium-ion battery cells from 7.5 Ah to 50 Ah. The company uses compact and unique production technology to guarantee the highest quality standards for its high power and energy cells at the lowest environmental impact.
EAS battery solutions have been adopted for aerospace and defense, submarine and marine, and automotive applications in Europe, Asia and North America, and prominent business partners such as NASA are already powered by the company's cells. Read More
---
Sasol (JSE: SOL, NYSE SSL) and Helmholtz-Zentrum Berlin (HZB) will lead a consortium to develop and optimise next-generation catalysts that will play a key role in decarbonising the aviation sector through sustainable aviation fuels (SAF). At a ceremony at Sasol's global headquarters in Johannesburg today, South African President Cyril Ramaphosa and German Chancellor Olaf Scholz attended the launch of CARE-O-SENE (Catalyst Research for Sustainable Kerosene) research project, to be funded by the German Federal Ministry of Education and Research (BMBF) and Sasol. Sasol joins forces with five other world-leading organisations in Germany and South Africa to accelerate the development of catalysts that are essential to produce green kerosene on a commercial scale through Fischer-Tropsch (FT) technology.

"We are delighted to have been selected to lead this important project," said Fleetwood Grobler, President and Chief Executive Officer of Sasol Limited. "Our expertise in FT technology and catalysts makes us the ideal partner to help Germany and the world decarbonise the aviation sector and make it sustainable over the long-term."
Prof. Dr. Bernd Rech, Scientific Managing Director of HZB adds, "CARE-O-SENE will enable us to accelerate innovation in a crucial field of green energy. This can only be achieved in a global partnership by deeply integrating fundamental research and technology development on an industry relevant scale."
Other CARE-O-SENE project partners include the Fraunhofer Institute for Ceramic Technologies and Systems (IKTS), the Karlsruhe Institute of Technology (KIT), the University of Cape Town, Department of Chemical Engineering (UCT) and INERATEC GmbH. The consortium expresses its sincere gratitude to the German Federal Ministry of Education and Research for supporting these important efforts.
CARE-O-SENE will run for three years and pursues the goal of setting the course for large-scale commercialisation of green kerosene production by 2025 with its research on catalysts. Catalysts are used to speed up chemical reactions, increase the yield and improve the quality of refined products. The new FT catalysts are expected to increase the fuel yield of the process to over 80 percent, thereby optimising use of resources. Read More
---
The Chairman, Board of Directors, Nigerian National Petroleum Company Limited (NNPCL), Senator Margery Chuba-Okadigbo, has raised the alarm that the oil and gas industry is facing unprecedented challenges. Chuba-Okadigbo, however, said the challenges, which, according to her, seem daunting, were not insurmountable. Speaking at the official launch of Seplat's Tree 4 Life Initiative at the Shehu Musa Yar' Adua Centre, Abuja, she said one of the most prominent challenges faced by the industry today was climate change. She spoke on "the critical role of the oil and gas sector in addressing climate change and sustainability." Chuba-Okadigbo stated that currently, the world was in a state of conundrum where there is a global requirement for hydrocarbons to function, but the world wants to get rid of them at the same time.
She said that clearly, the solutions would involve everyone, adding that the oil sector had a pivotal role to play in addressing the issue of climate change. According to her, Nigeria has a unique situation. She recalled Nigeria as a country of over 200 million people, 7th largest population in the world, with oil and gas reserves of over 37 billion barrels of oil and 200 trillion cubic feet of gas. She stated that it was, therefore, imperative for the deployment of all resources to actualise the development of Nigeria, while addressing climate change challenges. Read More
---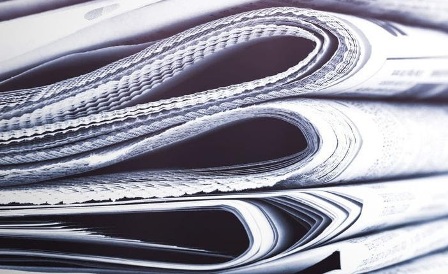 DNO ASA, the Norwegian oil and gas operator, held its 2022 Annual General Meeting at 10:00 am in Oslo. All resolutions passed unanimously or received substantial majority shareholder approval. The minutes from the meeting are attached. Read More
---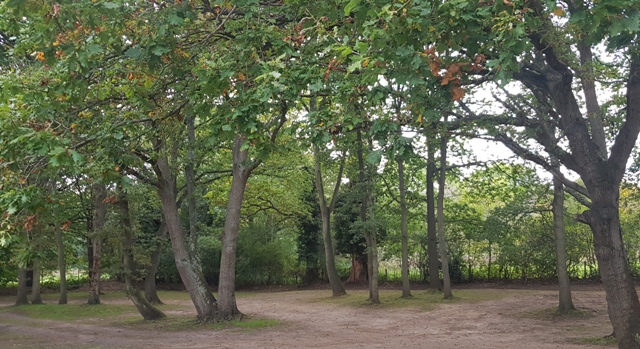 Pratt & Whitney Canada (P&WC), a business unit of Pratt & Whitney, announced that European fractional owner JetFly has signed up its entire fleet of PT6A and PT6 E-Series™ engine-powered Pilatus aircraft that are enrolled in the Eagle Service™ Plan (ESP™) maintenance program to the company's Carbon Offset Service. The service enables operators to contribute to greater environmental sustainability by offsetting the carbon footprint of their aircraft in a simple, cost-effective manner.
"JetFly's decision to register these engines in our Carbon Offset Service underscores the importance of expanding to our general aviation customer base, the largest market segment for the company," said Irene Makris, vice president, Customer Service, Pratt & Whitney Canada. "Our carbon offset service is a transparent, flexible way for customers to offset the carbon footprint of their aircraft. It is now available for all business jets, helicopters, regional and general aviation turboprop aircraft enrolled in an Eagle Service™ Plan (ESP™) or Fleet Management™ Program (FMP™) maintenance program." P&WC's Carbon Offset Service estimates and compensates the aircraft's emissions by sourcing high quality carbon offset credits from South Pole, a globally recognized provider of environmentally sustainable solutions. More
---
Chevron Corporation (NYSE: CVX) today provided an overview of the company's business plans and operations at its annual stockholders meeting.
"We are focused on delivering higher returns, lower carbon and superior shareholder value," said Michael Wirth, Chevron's chairman and CEO. "Our strategy is clear: leverage our strengths to deliver lower carbon intensity energy to a growing world. Our capabilities, assets, and customers are distinct advantages. We're building on these strengths as we aim to lead in lower carbon intensity oil, products, and natural gas, and to advance new products and solutions that reduce the carbon emissions of major industries."
In the past year, Chevron completed the transformation of the organization, integrated Noble Energy's people and assets, and formed Chevron New Energies.
The company is working toward achieving updated targets to reduce the carbon intensity of operations. "We intend to be a leader in carbon-efficient production of traditional energy while building new energy businesses, where we have competitive advantages," Wirth added.
Chevron announced the proposed acquisition of Renewable Energy Group, Inc. (NASDAQ: REGI) in February, which is expected to be completed around the middle of this year.
"Chevron is doing its part to grow domestic supply, with U.S. oil and gas production up 10 percent over the first quarter of last year," Wirth said. "Our total of 2022 capital spending plus announced acquisitions is expected to be more than 50 percent higher than 2021."
The company maintains a clear and consistent approach through the business cycle, including its top financial priorities: growing the dividend; reinvesting to grow future cash flows; strengthening the balance sheet; and returning excess cash to stockholders. Read More
---

ExxonMobil said it plans to grow shareholder value by delivering solutions that help meet the global need for energy and for lower greenhouse gas emissions to address climate change. Darren Woods, chairman and chief executive officer, outlined how the company's strategy leverages its capabilities and competitive advantages at the annual meeting of shareholders.
ExxonMobil to grow shareholder value by meeting need for energy, essential products and lower-emissions solutions
Share Print Top
Annual Shareholders Meeting highlights company's plans to play a leading role in the energy transition
Strategy focused on five priorities to sustainably grow shareholder value
Streamlined business structure to take advantage of technology, scale and integration
"We have opportunities to play a leading role in helping society achieve its net-zero ambitions and in meeting the world's growing demand for energy and essential products," said Woods. "Recent events have reminded us how globally connected energy markets are. They've also underscored the importance of our role in creating sustainable solutions that improve quality of life, while supporting a lower-emissions future."
ExxonMobil in April streamlined its business structure to consist of three core businesses – Upstream, Product Solutions and Low Carbon Solutions – to fully leverage the company's competitive advantages of scale, integration, technology, functional excellence and highly skilled workforce. Read More
---
World Africa Day: 5 of the most important climate campaigns to follow. Seven out of the ten countries most vulnerable to climate change are located in Africa, and its impacts threaten the livelihoods of over 100 million people already living in extreme poverty. In the face of colonisation and the plundering of its natural resources by the Global North, Africa's emissions remain the lowest in the world.
To this day, Western countries continue to exploit Africa's people and resources through traditional oil and gas production but also through the mining of rare earth metals that are being used to power the shift towards low-carbon economies in the Global North. But this neocolonial approach to climate action perpetuates human rights abuses, and exacerbates economic problems.This World Africa Day, we are amplifying five powerful campaigns across the African continent that are resisting extractivist industries and fighting for the rights of local and Indigenous communities. Read More
---
Oil and Gas Blends
Units
Oil Price $
change
Crude Oil (WTI)
USD/bbl
$110.73
Down
Crude Oil (Brent)
USD/bbl
$114.32
Down
Bonny Light
USD/bbl
$117.86
Down
Saharan Blend
USD/bbl
$117.74
Down
Natural Gas
USD/MMBtu
$9.06
Up
OPEC basket 25/05/22
USD/bbl
$114.96
Down
At press time 26 May 2022
---
---

TechnipFMC (NYSE: FTI) has been awarded a significant(1) engineering, procurement, construction, and installation (EPCI) contract by Equinor for subsea tiebacks for the Halten East development on the Norwegian Continental Shelf.
The contract covers the manufacture and installation of flowlines and the installation of umbilicals and subsea structures. The development of Halten East consists of the Gamma, Harepus, Flyndretind, Nona, Sigrid and Natalia discoveries. Halten East is a subsea development tied back to the existing infrastructure on the Åsgard field.
Jonathan Landes, President, Subsea at TechnipFMC, commented: "We are proud that we can help our longstanding partner Equinor and its consortium partners transform the economics of this project by optimizing design, engineering, manufacturing, and installation."
The award is the latest call-off on a subsea umbilicals, risers, and flowlines (SURF) framework agreement between the two companies. The contract is subject to government approval of the plan for development and operation. Read More
---
OilandGasPress Energy Newsbites and Analysis Roundup |Compiled by: OGP Staff, Segun Cole @oilandgaspress.
Disclaimer: News articles reported on OilAndGasPress are a reflection of what is published in the media. OilAndGasPress is not in a position to verify the accuracy of daily news articles. The materials provided are for informational and educational purposes only and are not intended to provide tax, legal, or investment advice.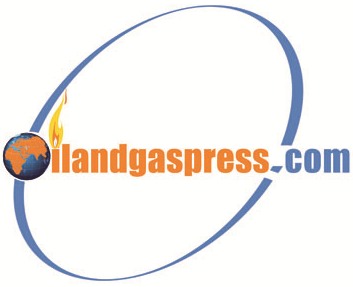 Oil and gas press covers, Energy, Climate, Renewable, Wind, Biomass, Sustainability, Oil Price, LPG, Solar, Marine, Aviation, Fuel, Hydrogen, Electric ,EV, Gas, News and Analysis