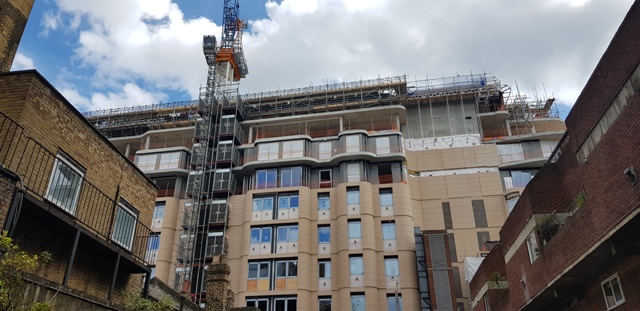 Energy News to 27 June 2022. OPEC daily basket price stood at $112.35/bl, 24 June 2022
Oil prices climbed higher on Friday. EU leaders met to focus on seeking alternative supplies to Russian gas. They believe it's only a matter of time until Russia shuts down all gas shipments to Europe.
---
Subsea 7 S.A. announced transactions made in accordance with its share repurchase programme during the week commencing 20 June 2022.
Date on which the share repurchase programme was announced: 25 July 2019, with a two-year extension announced on 16 April 2021.
The duration of the share repurchase programme: until 14 April 2023.
In the period from 20 June 2022 until 24 June 2022 Subsea 7 S.A. has repurchased a total of 358,528 own shares at the Oslo Stock Exchange at an average price of NOK 77.4491 per share. Read More
---
Neste has purchased the European rights to Alterra Energy's liquefaction technology, further solidifying the company's efforts to advance chemical recycling. Alterra Energy is a US-based company that has developed a proprietary thermochemical solution for liquefaction of hard-to-recycle plastic. In Akron, Ohio, the company is already running an industrial-scale facility that transforms end-of-life plastics into an intermediate product, which can be further refined into raw material for new plastics and other petrochemical products. Read More–>
---
BW Energy has signed an agreement to acquire the FPSO Cidade de Vitoria from Saipem for a cash consideration of USD 73 million.
The transaction is subject to fulfilment or waiver of conditions precedents with an expected closing and takeover of the FPSO in the first quarter of 2023.
The transaction will accelerate BW Energy's build-up of a local operating organisation in Brazil and increase stakeholder engagement ahead of the Maromba development.
"Establishing a solid working relationship with Brazilian authorities and other stakeholders is key to a successful Maromba development. Having two operating assets in Brazil will create several synergies and make us an attractive local employer," said Carl K. Arnet, the CEO of BW Energy.
The FPSO Cidade de Vitoria is a flexible unit with 1.6 million barrels of storage capacity. The unit can produce more than 100k barrels per day of oil and has additional capacity for gas production and compression. It positions BW Energy to efficiently increase production from the Golfinho cluster with ample oil and gas handling capacity to accommodate the upside from planned future developments. The FPSO acquisition will enable BW Energy to reduce the whole field OPEX.
BW Energy will pay Saipem USD 73 million in fixed consideration for the FPSO of which USD 25 million is due at closing, USD 13 million due at FPSO takeover and USD 35 million paid in 18 monthly instalments following the takeover. Read More
---
Canadian Solar Inc. announced that it held its Annual and Special Meeting of Shareholders on June 22, 2022. Each of the proposals submitted for shareholder approval was approved. Specifically, the shareholders approved:
The election of Dr. Shawn (Xiaohua) Qu, Dr. Harry E. Ruda, Mr. Andrew (Luen Cheung) Wong, Mr. Lap Tat Arthur Wong, Ms. Lauren C. Templeton, Mr. Karl E. Olsoni, Mr. Leslie Li Hsien Chang, Mr. Yan Zhuang and Dr. Huifeng Chang each as a director of the Company until the next annual meeting of shareholders of the Company or until their successors are elected or appointed;
The re-appointment of Deloitte Touche Tohmatsu Certified Public Accountants LLP as the auditors of the Company until the close of the next annual meeting of shareholders of the Company at such remuneration as may be fixed by the directors and the authorization of the directors of the Company to fix such remuneration;
3. A special resolution authorizing and approving the continuance of the Company from the provincial jurisdiction of the Province of British Columbia under the Business Corporations Act (British Columbia) to the provincial jurisdiction of the Province of Ontario under the Business Corporations Act (Ontario). Read More
---
Marine and engineering specialist firm North Star has awarded a £2 million contract to Great Yarmouth firm Alicat Workboats for the construction of two new Chartwell designed daughter craft, which will be added to its new renewables fleet bound for the Dogger Bank Wind Farm off the North East coast of England from next year. Read More
---
Iberdrola is fully committed to the conservation of biodiversity and ecosystems, and to this end has launched a new challenge. The goal is for the supply of clean and sustainable competitive energy to be compatible with the balance of the environment and the preservation of biodiversity by 2030. With this challenge, promoted by the energy company's start-up programme, PERSEO, together with ASAJA and the start-up accelerator of the Junta de Castilla y León through the Institute for Business Competitiveness (ICE), WOLARIA, Iberdrola is seeking solutions to decarbonise and electrify the agricultural and livestock sectors through renewable energies and sustainable practices. The company has carried out more than 1,450 actions to protect biodiversity by combining the development of renewable projects with the conservation of the diversity of flora and fauna and the care of natural heritage. In addition, it aims to reforest 20 million trees by the end of the decade, capable of capturing some six million tonnes of CO2 in 30 years.The challenge is to support zero-emission agriculture and livestock farming with energy efficiency solutions, self-consumption and sustainable mobility, as well as other measures in favour of biodiversity, CO2 capture, circular economy and the promotion of new zero-emission fertilisers. Read More
---
As the global leader in wind energy, Vestas plays a leading role in providing the solutions and services needed to accelerate the energy transition. To sustain our leading position and help governments and customers address the climate crisis and improve energy security, Vestas will strengthen our organisational focus on our Development Business and our digital transformation. To accelerate our digital transformation, we will establish a new function, Digital Solutions, with the key objective to digitally transform our business to enable stronger customer focus, scalability and profitability. At the same time and to reflect the great progress and growth our Development business have achieved in the last 18 months, and the pivotal role Development plays in accelerating the deployment of renewable energy, we are elevating our Development function to be represented in Executive Management.
The two functions will operate separately and be led by Thomas Alsbjerg, currently Group Senior Vice President of Development, who will be promoted to Executive Vice President of Digital Solutions and Development as of 1 July 2022, heading Digital Solutions and remaining CEO of Vestas Development. The intent with Digital Solutions is to accelerate our efforts within IT/OT (operational technology) and digital transformation through a consolidated unit with a full mandate to run the end-to-end digitalisation of Vestas. The unit will be responsible for improving IT efficiency, integrate digital solutions further into our customer offering, improve our employees' digital experience and support our core processes across the value chain. More
---
RWE Renewables France and Bourbon Subsea Services announced the signing of a partnership agreement to jointly bid for the Mediterranean floating offshore wind auction. The partners have applied to be selected as eligible bidders for the A06 tender – the respective announcement by the French government is expected during the coming weeks. Under A06, two sites for floating offshore wind will be developed, each with a planned installed capacity of about 250 megawatts (MW), with potential extensions leading to a total capacity of 1.5 gigawatts (GW). Read More
---
RWE is making good progress in expanding its solar business in Europe: having last year kicked-off the construction for two ground-mounted solar farms, and plans to start construction of another one in Spain this summer, the company is now realising a new photovoltaic (PV) project in Portugal. The solar farm with a planned capacity of 44 megawatts (MWac) is located south of Lisbon in Morgavel, Sines. With around 3,000 hours of sun per year, this is one of the sunniest regions of the country.
For this solar project, RWE will use bifacial high-performance modules. The advantage: the bifacial cells are embedded in a double-sided glass-module by which the solar radiation can be absorbed from both sides – the front and the back of the module.
Early construction works have already kicked-off. The installation of more than 91,000 solar panels is expected to start in late summer on an area of about 100 hectares. The construction works for the PV plant will be carried out by Omexom Portugal. Construção e Manutenção Eletromecânica (CME) is the contractor for the substation and grid connection works. Read More
---
Siemens Gamesa and Doosan Enerbility recently signed a non-binding Memorandum of Understanding (MOU) to investigate strategic cooperation within offshore wind power activities. The MoU, signed in Copenhagen, Denmark, covers investigations of potential collaboration between the two companies on several Korea-focused fronts. They are related to collaboration on large-scale offshore wind turbines, sharing of major services including construction of new Korean production facilities, the supply of wind turbine parts, offshore wind turbine installation, and turbine maintenance, among others. In the strategic MoU, Doosan Enerbility is intended to contribute its experienced track record, domestic production base, and business capabilities, complementing Siemens Gamesa's global know-how in offshore wind. The MoU will investigate potential products and services optimized for the domestic Korean offshore wind market. It will also explore a Korean domestic supply chain and related industries. Furthermore, it will study potential job creation and industrialization in the Korean offshore wind power market. Read More
---
Oil and Gas Blends
Units
Oil Price $
change
Crude Oil (WTI)
USD/bbl
$107.10
Up
Crude Oil (Brent)
USD/bbl
$112.80
Up
Bonny Light
USD/bbl
$118.00
Up
Saharan Blend
USD/bbl
$117.25
Up
Natural Gas
USD/MMBtu
$6.08
Down
OPEC basket 24/06/22
USD/bbl
$112.35
Up
At press time 27 June 2022
---
Siemens Gamesa has been awarded the firm order for the delivery of 60 units of its SG 14-222 DD offshore wind turbine at the Moray West offshore wind power project. The wind turbines will have a capacity of 14.7 MW each and utilize the PowerBoost feature. A service agreement is included in the order for the 882 MW-project located in Scotland's Moray Firth. The project will feature strong content from the UK, with all 180 Siemens Gamesa B108 IntegralBlades to be produced at the company's offshore blade factory in Hull, England. A rapid deployment timeline targets installation of the first machines in 2024, with first power being expected to be produced in 2024. Read More
---
Nigeria's oil minister said on Friday that the country would be able to meet its OPEC production quota by the end of August as the country aims to boost security in its oil industry.
Nigeria is OPEC's largest production laggard, consistently underperforming its production quotas—by a longshot—since the production cut deal went into effect. According to secondary sources, Nigeria's crude production slipped in May—the last available data—to 1.262 million bpd. Its May production quota under the OPEC deal was 1.753 million bpd, a shortfall of nearly half a million barrels per day.
Nigeria has struggled for some time with vandalism and theft in its oil sector. Vows to clean up the industry have failed to restore Nigeria's crude production capacity to its full potential. Read More
---
An increase in gas and electricity bills in the UK was the reason adults most frequently said they were most worried about, with around half (51%) of adults whose cost of living had increased reporting this. This had fallen compared with the previous period when over 6 in 10 (63%) of such adults reported this. On 26 May 2022 the government announced further support to help with rising cost of energy bills.
Around 2 in 10 of such adults were most worried about the price of fuel (20% in the latest period, 15% in the previous period) or the price of food (18% in the latest period, 13% in the previous period).
Three-quarters of all adults (75% in the latest period, 74% in the previous period) reported they were worried (very or somewhat) about increases in the cost of living. Read More
---
The expansion of a gas project at the Kurdistan Region's Khor Mor field has been "temporarily" halted while regular natural gas production continues without disruption, the United Arab Emirates (UAE)-owned Dana Gas said in a statement on Monday.
Khor Mor was targeted three times with rockets. Dana Gas said the attacks did not cause casualties or damage to its facilities.
However, it added that the expansion project, dubbed KM250, has been "temporarily" halted until necessary security measures are implemented.
The company stressed that the production of natural and liquified petroleum gas is continuing without any disruptions. Read More
---
Stellantis N.V. and Vulcan Energy Resources Ltd. announced Stellantis' €50 million (A$76 million) equity investment in Vulcan and an extension of the original binding offtake agreement to 10 years. The equity investment will go towards Vulcan's planned production expansion drilling in its producing Upper Rhine Valley Brine Field (URVBF). Vulcan is already producing geothermal energy from its URVBF and plans to produce lithium hydroxide with zero fossil fuels and net zero carbon footprint as part of the Zero Carbon Lithium™ Project.
"Making this highly strategic investment in a leading lithium company will help us create a resilient and sustainable value chain for our European electric vehicle battery production," said Carlos Tavares, Stellantis CEO. "We continue our quest of forming strong relationships with partners who share our values as we collectively fight against global warming and provide clean, safe and affordable mobility to our customers."
"Stellantis' significant investment in Vulcan and the Zero Carbon Lithium™ Project represents a strong statement by one of the world's largest automakers regarding sustainable and strategic sourcing of battery materials," said Vulcan Managing Director Dr Francis Wedin. "We are fully aligned with Stellantis' decarbonisation and electrification goals, which represent some of the most ambitious in the industry. It is encouraging to see a leading automaker investing in local, low carbon lithium production for electric vehicles. As our largest offtaker, we look forward to deepening our relationship with Stellantis as a substantial shareholder in Vulcan and our Zero Carbon Lithium™ business."
As part of the Dare Forward 2030 strategic plan, Stellantis announced plans of reaching 100% of passenger car battery electric vehicle (BEV) sales mix in Europe and 50% passenger car and light-duty truck BEV sales mix in the United States by 2030. Stellantis will be the industry champion in climate change mitigation, becoming carbon net zero by 2038, with a 50% reduction by 2030.
Stellantis recently announced its North American lithium hydroxide supply agreement. Read More
---
---
U.S. Rig Count is 753 with oil rigs up 10 to 594, gas rigs up 3 to 157 and miscellaneous rigs unchanged at 2. Canada Rig Count is 154, with oil rigs flat at 104, gas rigs down 2 to 50
Region
Period
Rig Count
Change from Prior
U.S.A
24 June 2022
753
+13
Canada
24 June 2022
154
-2
International
May 2022
817
+11
Baker Hughes
---
China is expected to commence operations of 44 crude oil refinery projects during 2022-2026, accounting for 24% of all crude oil refinery projects in Asia, driven by growing refining capacity to meet the rising demand for plastics and petroleum products, finds GlobalData, a leading data and analytics company.
GlobalData's latest report, 'Crude Oil Refinery New-Build and Expansion Projects Analytics and Forecast by Project Type, Regions, Countries, Development Stage, and Cost 2022-2026', reveals that out of the 44 projects, 36 represent expansions of existing projects while eight will be new-build projects.
In China, 22 upcoming refinery projects are in the construction stage and will likely begin operations between 2022 and 2026. Feasibility and approval are the other major project stages with 13 and seven projects, respectively.
Sudarshini Ennelli, Oil & Gas Analyst at GlobalData, comments: "To meet the growing domestic demand for petroleum products and petrochemicals, China is continuing to rapidly expand its refining capacity." Read More
---
Toyota Motor Corporation (Toyota) and Suzuki Motor Corporation (Suzuki) signed a memorandum of understanding for a business alliance in 2017. Since then, the two companies have been bringing together Toyota's strength in electrification technologies and Suzuki's strength in technologies for compact vehicles for joint collaboration in production and in the widespread popularization of electrified vehicles.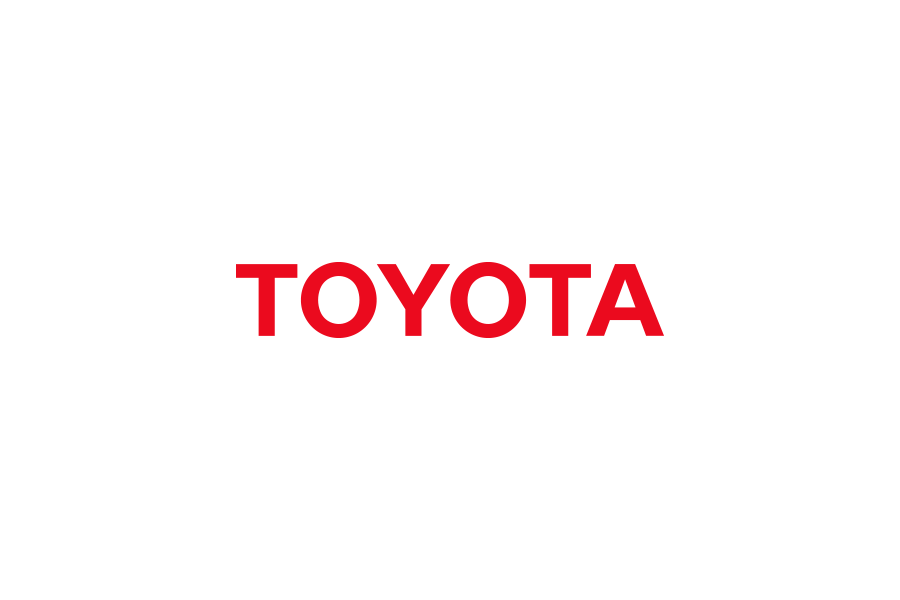 Toyota and Suzuki are promoting mutual supply of vehicles globally, which is one of the collaborations in the business partnership, and the two companies will now start production of a new SUV model developed by Suzuki at Toyota Kirloskar Motor Pvt. Ltd. (TKM) from August. Maruti Suzuki India Limited and TKM will market the new model in India as Suzuki and Toyota models, respectively. Furthermore, the two companies are planning to export the new model to markets outside India including Africa.
The powertrains of the new model to be on sale in India, will be equipped with mild hybrid developed by Suzuki and strong hybrid developed by Toyota. By bringing together strengths of both Toyota and Suzuki through the collaboration, the two companies will be able to provide a wide variety of vehicle electrification technologies to customers and contribute to the acceleration of electrification and the realization of a carbon-neutral society in India. Read More
---
SNC-Lavalin (TSX:SNC), a fully integrated professional services and project management consultancy with offices around the world, has completed the acquisition of Flex Process, a leading process engineering, safety and digital simulation company which specialises in the support and transformation of process plants across a wide range of power and industrial sectors.
Based in the United Kingdom, Flex Process offers advanced engineering and digital twin expertise to support asset design, improve operational efficiency, optimise asset life and reduce emissions for global clients across a number of energy industries, including power and nuclear; as well as industrial sectors such as iron and steel; chemicals; and pharmaceuticals.
To date, it has worked alongside SNC-Lavalin on numerous projects including the United Kingdom Atomic Energy Authority's Hydrogen-3 Advanced Technology facility, Hinkley Point C nuclear power station in England, and an ammonia production plant in the Middle East.
The acquisition adds to SNC-Lavalin's rapidly growing net zero energy capability which sees multidisciplinary services delivered across power and renewables; transmission and distribution; hydrogen; carbon capture and storage; energy storage; and industrial decarbonisation. Read More
---
Lamprell is today providing an update on developments within the business, including an update on the various financing and strategic options, the Group's near term liquidity position and current trading. While operationally the business continues to deliver for clients and has an active pipeline of new business opportunities, further to the updates with respect to financing and strategic options detailed below, the Board is urgently pursuing the options available to deliver a funding solution that will resolve the Group's immediate and severe liquidity concerns. This announcement should be read in conjunction with the statement regarding a Possible Offer, announced seperately.
Background
In 2021, the Group launched a balance sheet recapitalisation programme to fulfil its near-term working capital needs and to meet medium term strategic objectives with the intention of completing a new funding arrangement of $120-150 million by the end of Q3 2021. Read More
---
Li Auto Inc. announced that the orders for Li L9, its flagship smart SUV, have exceeded 30,000 in 72 hours since the vehicle was available for reservation, demonstrating the outstanding product appeal of the vehicle for family users. Each Li L9 order requires a RMB5,000 deposit, which is refundable for a limited period of time. Read More
---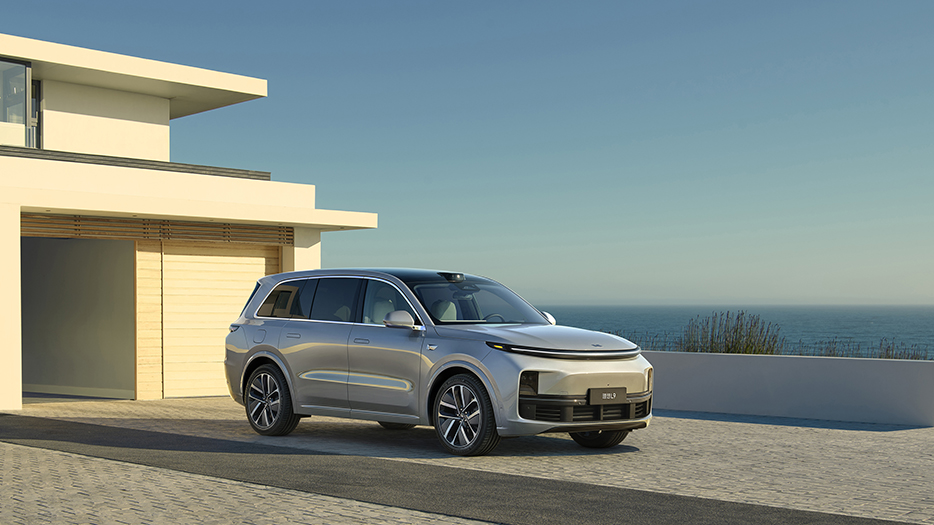 Li Auto Inc. ("Li Auto" or the "Company") (Nasdaq: LI; HKEX: 2015), a leader in China's new energy vehicle market, today unveiled Li L9, the Company's flagship smart SUV for families. Li L9 is a six-seat, full-size flagship SUV, offering superior space and comfort for family users. Its self-developed flagship range extension and chassis systems provide excellent drivability with a CLTC range of 1,315 kilometers and a WLTC range of 1,100 kilometers. Li L9 also features the Company's self-developed autonomous driving system, Li AD Max, and top-notch vehicle safety measures to protect every family passenger. Li L9's innovative five-screen, three-dimensional interactive intelligent cockpit brings a new level of driving and entertainment experience. Li L9 comes standard with over 100 flagship features at a retail price of RMB459,800.
Li L9 is open for reservation starting today and will arrive at all Li Auto retail stores nation-wide by July 1, with test drives available from July 16. Delivery will commence by the end of August 2022.
Meanwhile, the Company announced that it will open-source its fully self-developed AEB system to promote autonomous driving safety technology in the industry and make travel safer for more users. Li L9 is equipped with a dual-motor, intelligent, all-wheel drive system with maximum power of 330 kilowatts and maximum torque of 620 Newton meters, enabling acceleration from 0 to 100 kilometers per hour in 5.3 seconds and ensuring performance and smoothness. Li L9 features a 44.5 kilowatt-hour new-generation NCM lithium battery, supporting a longer driving range under EV mode of a CLTC range of 215 kilometers and a WLTC range of 180 kilometers.
Li L9's range extension system is powered by a self-developed and self-manufactured 1.5-liter, four-cylinder, turbo-charged engine, boosting maximum thermal efficiency to 40.5% and reducing fuel consumption under the CLTC standard operating conditions to 5.9 liters per 100 kilometers. Coupled with a low drag coefficient and high motor efficiency, Li L9's CLTC range reaches 1,315 kilometers and its WLTC range reaches 1,100 kilometers. It can also supply up to 3.5 kilowatts of electricity for external use, providing additional utility for flexible use anytime, anywhere.
Li L9's chassis has a self-developed control system, a double-wishbone front suspension and a five-link rear suspension. These work in tandem with its smart air spring and continuous damping control (CDC) system, responding in milliseconds and empowering Li L9's chassis to adjust based on road conditions for outstanding handling and ride comfort. Read More
---
ConocoPhillips (NYSE: COP) will host a conference call webcast on Thursday, Aug. 4, 2022, at 12:00 p.m. Eastern time to discuss second-quarter 2022 financial and operating results. The company's financial and operating results will be released before the market opens on Aug. 4. ConocoPhillips is one of the world's leading exploration and production companies based on both production and reserves, with a globally diversified asset portfolio. Headquartered in Houston, Texas, ConocoPhillips had operations and activities in 13 countries, $93 billion of total assets and approximately 9,400 employees at March 31, 2022. Read More
---
GE and its regional solution partner Inogen have been selected by Sertavul to build one of the first Hybrid Wind + Solar projects in Turkey. The plant is composed of a 32 MW wind farm commissioned in 2020 that will be integrated with a 30 MW solar plant.
Adding solar to the wind farm will enable an overall higher capacity factor and availability for the plant while delivering dispatchable renewable energy into the grid, since the sun shines during the day and the wind often blows strongly at night. Inogen will perform site activities and deliver the sun tracking systems that will help increase the total energy production of the power plant.
For the solar plant, GE will deliver seven FLEXINVERTER solar power conversion units. This project is the first installation of GE's 4.7 MW solar solution worldwide. GE already delivered 1.3 GW of its FLEXINVERTER technology in Turkey.
GE's FLEXINVERTER is an integrated containerized solution that combines a solar inverter, medium voltage power transformer, and an optional MV Ring Main Unit, all integrated in a standard 20-feet ISO high cube container. The technology is a smart solution that helps deliver a reliable, cost-effective, plug and play, factory-integrated power conversion platform for utility scale solar and storage applications. It helps reduce capital and operation costs and ensure a more reliable plant performance.
The FLEXINVERTER is a key component of GE's Renewable Hybrids FLEX portfolio that includes the FLEXRESERVOIR and the FLEXIQ technologies. The FLEXRESERVOIR is a systems integrated battery energy storage and power electronics solution for multiple configurations and market applications. FLEXIQ is a digital platform that provides design, operation, and fleet management solutions to enable grid compliance and maximize lifetime customer value. Read More
---
GE Digital announced the introduction of the new Network View Module within the company's Airspace Insight™ software which, when coupled with optional flight path design and maintenance services, and expert consulting, can help empower airlines to maximize airspace benefits.
The new Network View Module is designed to provide insights that an airline can use to understand where within their network they need to focus to improve operational performance based on a variety of efficiency and safety measurements created to pinpoint trends in airspace waste, to reduce fuel consumption. The module can help to track and measure the result of programs to improve airspace efficiency and safety, and benchmark progress against other airlines, or collaborate with other airlines, regulators, and Air Navigation Service Providers (ANSPs) to increase industry efficiency and safety.
This module is designed to benefit airlines who are trying to gain a better understanding of their airspace and network inefficiencies. When you have so many airports in your network, where do you focus first? The tool provides network metrics, independent of those produced by the ANSP, that are more tailored to a specific operator or set of conditions. These enhance knowledge sharing and benchmarking to help improve safety and efficiency, quantifying waste and safety risks in the airspace system and illustrate how those metrics are trending over time. Read More
---
---
OilandGasPress Energy Newsbites and Analysis Roundup |Compiled by: OGP Staff, Segun Cole @oilandgaspress.
Disclaimer: News articles reported on OilAndGasPress are a reflection of what is published in the media. OilAndGasPress is not in a position to verify the accuracy of daily news articles. The materials provided are for informational and educational purposes only and are not intended to provide tax, legal, or investment advice.
Please email us your industry related news for publication info@OilAndGasPress.com
Follow us: @OilAndGasPress on Twitter |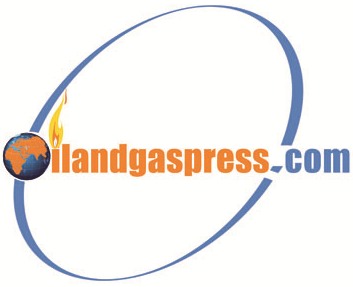 Oil and gas press covers, Energy, Climate, Renewable, Wind, Biomass, Sustainability, Oil Price, LPG, Solar, Marine, Aviation, Fuel, Hydrogen, Electric ,EV, Gas, News and Analysis