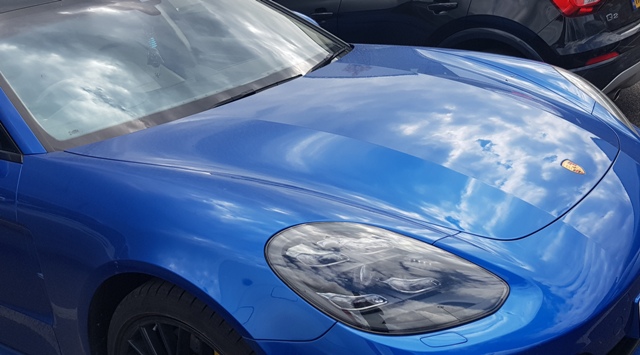 Energy News to 01 June 2022. OPEC daily basket price stood at $122.94/bl, 31 May 2022
The Organization of the Petroleum Exporting Countries (OPEC) held the 21st Coordination Meeting on Climate Change via videoconference.
Ninety-five delegates from 19 OPEC and non-OPEC countries participating in the Declaration of Cooperation were in attendance, along with a number of international organizations. The Meeting continues to serve as a dynamic forum facilitating the exchange of knowledge and expertise on various key topics related to climate change and sustainable development. In its 21st iteration, the event focused on the latest developments related to UN climate change discussions, climate finance, processes connected to the first global stocktake under the Paris Agreement, among others. Read More
---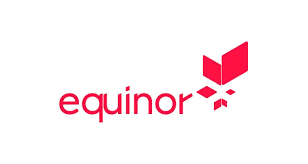 The nomination committee in Equinor ASA recommends that the company's corporate assembly elects Michael D. Lewis as new member to Equinor ASA's board of directors and Anne Drinkwater as deputy chair of the board of Equinor ASA.
Furthermore, the nomination committee recommends a re-election of Jon Erik Reinhardsen as chair and re-election of Anne Drinkwater, Bjørn Tore Godal, Rebekka Glasser Herlofsen, Jonathan Lewis, Finn Bjørn Ruyter and Tove Andersen as shareholder-elected members of the board of directors. Michael D. Lewis is CEO of E.ON UK plc. He was CEO of E.ON Climate & Renewables GmbH in the period 2015-2017 and between 2007-2015 he was Chief Operating Officer of the same company. In the period 2004-2007 Lewis held the role as Vice President Corporate Strategy in E.ON AG. He has also worked as Equity Analyst, Strategy Analyst and Environmental Specialist and Environmental Scientist in other companies. Lewis has extensive international experience and broad board experience. Read More
---
Yokogawa Electric Corporation and Mitsubishi Heavy Industries, Ltd (MHI) announce that they have been selected by the Nippon Foundation, a private, non-profit grant-making organization, to undertake a project as part of the Nippon Foundation – DeepStar(1) Joint Research and Development Program for the promotion of decarbonization in the field of offshore oil and natural gas. The project is scheduled to commence on June 1.
The aim of this project is to develop an automatic inspection system that utilizes robots to identify and predict hazards in offshore facilities. The use of a wide variety of robots to enable unmanned operations and thereby reduce the risk of performing inspections on offshore platforms has long been considered; however, the centralized coordination of individual robots is complex as it requires the management of multiple systems and the data that they acquire. Yokogawa has already been engaged in the research and development of a robot service platform that centralizes the management of multiple robots and seamlessly links them with existing control systems. Leveraging the findings of this R&D, this project will build a communications infrastructure and robot system that is well suited for the environment found on offshore platforms, and utilize an AI application to convert for use in offshore platform operations the image and sound data acquired by robots. Read More–>
---
Carl Nyberg, M.Sc. (Economics and Business Administration), has been nominated as Executive Vice President, Renewables Platform and member of the Neste Executive Committee. He will start in this position on 1 June 2022, and will report to President and CEO Matti Lehmus. In this role he succeeds Matti Lehmus, who was appointed as Neste's President and CEO as of 1 May, 2022. Carl Nyberg joined Neste in 2005, and has held several key leadership positions during his career at Neste. He has been a member of the Executive Committee and holding the position of Executive Vice President, Renewable Road Transportation since 2019. Read More
---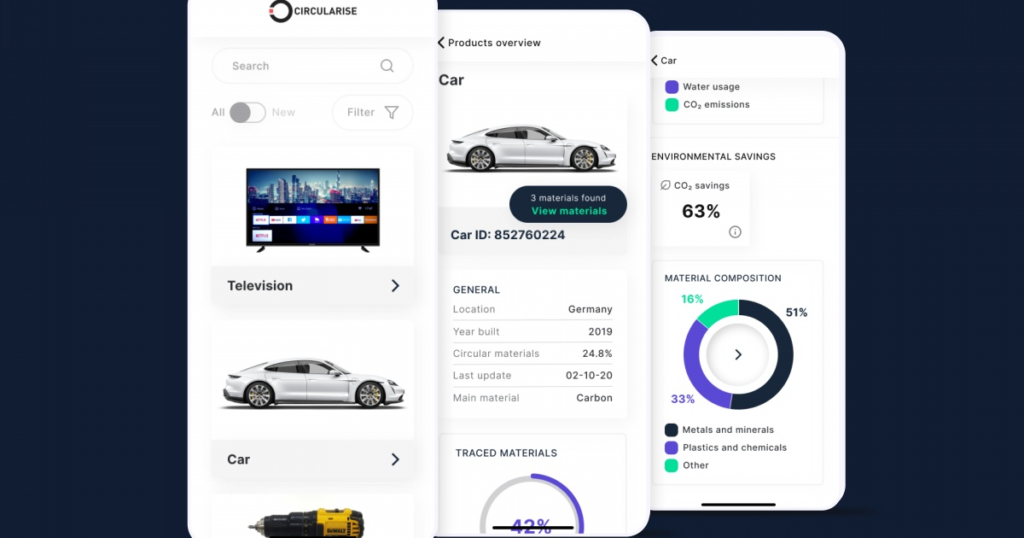 Neste and Netherlands-based startup Circularise have announced a partnership to bring Circularise's traceability software into circular polymers and chemicals supply chains. The companies are collaborating in establishing digital solutions to trace renewable and recycled material flows, providing increased transparency along the value chain.
The companies will use Circularise's blockchain-based supply chain traceability software, which creates a digital twin for the physical material. The twin stores information on the used materials throughout the value chain, enabling all value chain parties to keep track of the material. This allows them to verify where materials come from and how and where they were processed. The digital twin can also provide information on sustainability data such as the carbon footprint of the materials or products made from them. Read More
---
After 40 years in the motoring wilderness, the DeLorean Motor Company has finally revealed a stunning design for its new electric vehicle. Images of the DeLorean EV have been released online showing an expensive looking redesign for a new generation. The striking gull-wing doors are still there, but little else seems to link it to the boxy and often unreliable original DMC-12 model. With four seats, slick contours and a glitzy metallic finish, the luxurious new DeLorean instantly looks more like a millionaire's sports car than Doc Brown's dilapidated time machine from the Back to the Future movies. Read More
---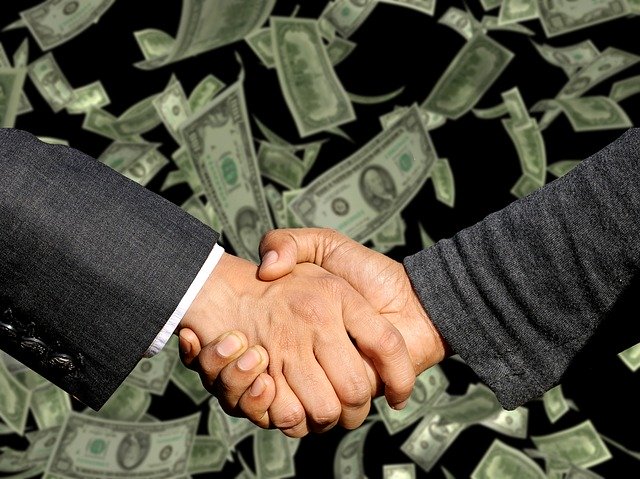 Kent, a global leader in integrated energy services, has had a positive start to 2022 with some strategic project wins across the globe adding a total of over US$550 million to the company's backlog. Some of the key project awards include: –
The construction, construction management and commissioning of a large upgrade project in the UK.
A significant E&I construction contract on an LNG project in Canada.
A PMC contract from an existing framework agreement with a major energy company in the Middle East.
Several new FEED awards along with a GES contract and 3-year maintenance contract in Qatar for various customers.
Multiple commissioning contract awards in various locations including chemical facilities in Canada and China and a major LNG regasification plant and pipeline in the US Gulf Coast.
An engineering contract on a CO2 capture plant in the UK.
Solid natural growth from long-term framework agreements with an International Energy Company in both Kazakhstan and Australia
The design of the first full-scale floating offshore wind turbine platform in the US Atlantic Outer Continental Shelf.
Multiple Engineering Master service agreements with major IOCs covering Europe and the Americas.
The Kent team continue to be awarded contracts out of existing framework agreements with key clients globally and in particular across the Middle East and U.S. Read More
---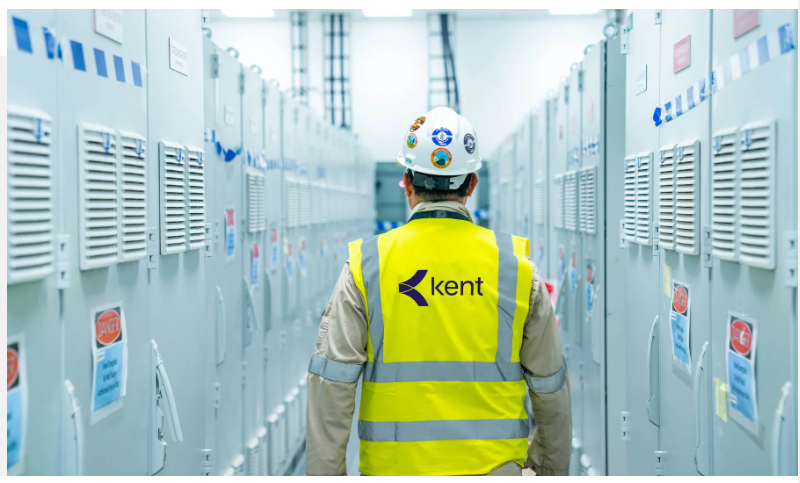 Kent, the leading international integrated energy services partner, has signed a memorandum of understanding (MoU) with AVEVA, a global leader in industrial software driving digital transformation and sustainability, to mutually explore and design new frameworks for applying digital solutions across the energy industry. The partnership will allow energy customers around the world to leverage both companies' strengths to drive their digital transformation and sustainability objectives in innovative ways. Kent will utilize AVEVA's platform to reinforce its position as a top global energy services firm with enhanced digital offerings. AVEVA will support Kent's digital design and service offerings so its customers can tap into the power of advanced technologies to fuel their transformation journeys. The collaboration unlocks new opportunities for innovation in digital asset delivery and unleashes the potential of EPC4.0 and digital twin solutions based on AI, big data, cloud, and immersive technologies. Customers can now tap into the combined strengths of AVEVA and Kent to implement novel and tailored digital solutions and gain comprehensive support across the full lifecycle of an asset. Together, the companies offer a data-centric approach, from speedy asset design to smart construction and unified operations. More
---
In conformity with the FCA's Disclosure Guidance and Transparency Rules, Tullow Oil plc announces the following:
As at 31 May 2022, Tullow Oil plc's issued share capital consisted of 1,437,999,835 ordinary shares (with a nominal value of 10p each) with voting rights. No ordinary shares were held in treasury. Therefore, the total number of voting rights in Tullow Oil plc was 1,437,999,835. The above figure may be used by shareholders as the denominator for the calculation by which they will determine if they are required to notify their interest in, or a change to their interest in, Tullow Oil plc under the FCA's Disclosure Guidance and Transparency Rules. Read More
---
The office of the Kurdistan Region Prime Minister announced on Thursday that Minister of Natural Resources, Kamal Atroshi (pictured), has resigned from his post over health issues, at a time of high tension between Erbil and Baghdad over the semi-autonomous Region's oil and gas laws. Read More
---
The Organization of the Petroleum Exporting Countries (OPEC) hosted the Fifth Technical Workshop on Climate Change under the theme "The first global stocktake under the Paris Agreement: challenges and opportunities for energy-exporting developing countries."
The Workshop was held ahead of OPEC's 21st Coordination Meeting on Climate Change planned for tomorrow, 31 May 2022, and COP27 scheduled for November 2022 in Sharm el-Sheikh, Egypt. In his remarks, OPEC Secretary General, HE Mohammad Sanusi Barkindo, highlighted the importance and timeliness of the Workshop given recent developments in climate change discussions. On the Workshop's key topic, Barkindo stressed the need to remain cautious, pointing out that developing countries are heavily impacted by climate change, as well as the energy transition. He emphasized that the principles of equity, historical responsibility and 'common but differentiated responsibilities and respective capabilities' should be observed during the process. Read More
---
Oil and Gas Blends
Units
Oil Price $
change
Crude Oil (WTI)
USD/bbl
$116.11
Down
Crude Oil (Brent)
USD/bbl
$117.04
Down
Bonny Light
USD/bbl
$124.72
Up
Saharan Blend
USD/bbl
$124.75
Up
Natural Gas
USD/MMBtu
$8.34
Down
OPEC basket 31/05/22
USD/bbl
$122.94
Up
At press time 1 June 2022
---
KBR (NYSE: KBR) announced its participation in upcoming investor events.
KeyBanc Capital Markets' Industrials & Basic Materials Conference: Doug Kelly, President of Technology, Mark Sopp, Executive Vice President & Chief Financial Officer, and Alison Vasquez, Vice President of Investor Relations, will host investor meetings on Wednesday, June 1, 2022.
Stifel 2022 Cross Sector Insight Conference: Mark Sopp, Executive Vice President & Chief Financial Officer, and Alison Vasquez, Vice President of Investor Relations, will host investor meetings and participate in a fireside chat on Wednesday, June 8, 2022 at 9:45 a.m. ET.
Jefferies Virtual A&D ESG Summit: Byron Bright, President, Government Solutions, Doug Kelly, President of Technology, and Alison Vasquez, Vice President of Investor Relations, will participate in a fireside chat on Tuesday, June 14, 2022 at 2:00 p.m. ET. Read More
---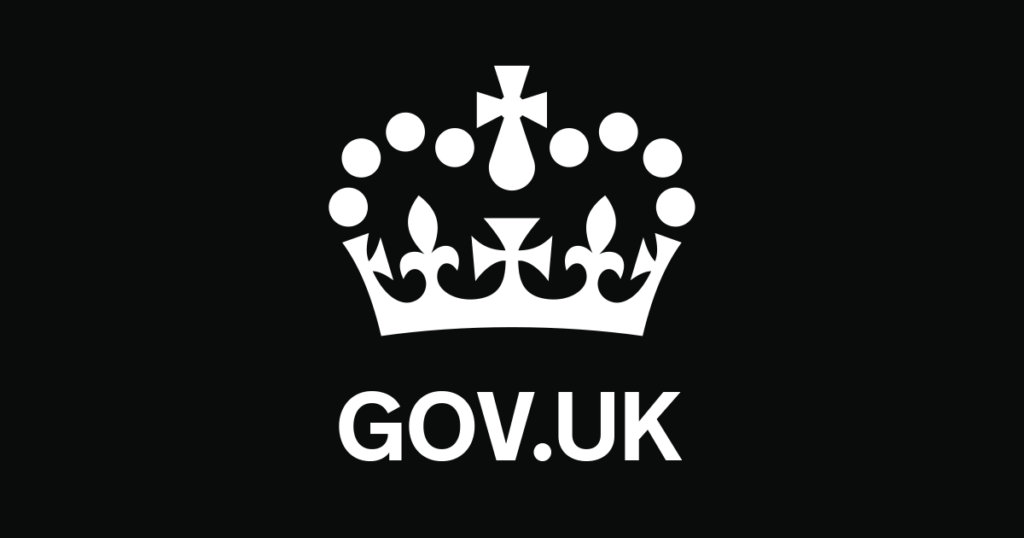 The International Aviation Climate Ambition Coalition was launched at the COP26 climate change summit in Glasgow.
Through this declaration, member states of the coalition commit to working together to support the adoption of an ambitious global goal for international aviation CO2 emissions by the International Civil Aviation Organization. They also commit to supporting specific measures to reduce aviation emissions including sustainable aviation fuels, the CORSIA global offsetting scheme and new aircraft technologies. Read More
---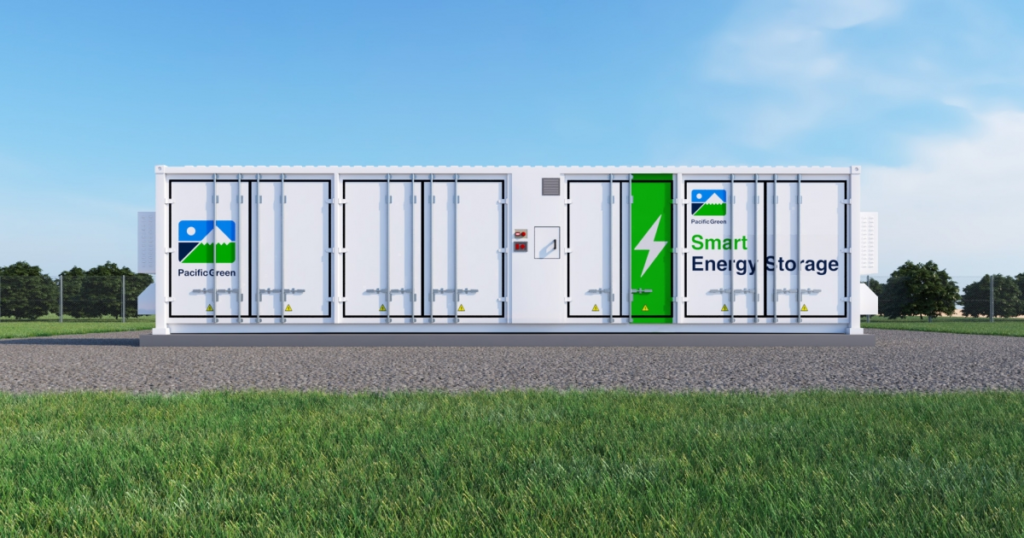 Pacific Green announced the signing of an agreement with Shanghai Electric Gotion New Energy Technology Co., Ltd. ("Shanghai Electric Gotion") to supply the battery energy storage system ("BESS") for its 99.98 MW battery energy park the Company is developing at Richborough Energy Park in Kent, England.
The agreement, which is part of the strategic manufacturing framework agreement signed by the parties last year, is a key milestone in the Company's development of its 1.1GW BESS pipeline in the United Kingdom. Production and delivery of the BESS will begin later this year, with a unique just-in-time approach used to minimize the duration between production and energization of the batteries. Read More
---
Pacific Green Technologies, Inc. announces that it has entered into an agreement with Instalcom Limited ("Instalcom") to be the principal contractor for its 99.98 MW battery energy storage system ("BESS") in development at Richborough Energy Park in Kent, England.
The award of this Principal Contractor Agreement, in conjunction with the battery supply agreement previously signed with Shanghai Election Gotion New Energy Technology Co., Ltd., paves the way for construction to begin in early July 2022. Read More
---
---

Baker Hughes Rig Count: U.S. -1 to 727 Canada +15 at 103
Region
Period
Rig Count
Change from Prior
U.S.A
27 May 2022
727
-1
Canada
27 May 2022
103
+15
International
April 2022
806
—
Baker Hughes
---
Borealis and Austria's leading energy company, VERBUND, announced the installation of a new photovoltaic (PV) array at Borealis production location in Linz, Austria.
The investment is in line with the Borealis aim to enhance the sustainability of its own operations while also supporting the Upper Austria Photovoltaic Strategy for 2030.
Rooftop PV arrays are among the cleanest ways to generate renewable energy. The ample availability of large surfaces on industrial buildings make them ideal sites for such arrays. Erected jointly by Borealis and VERBUND, the new rooftop PV array at Borealis operations at the Chemical Park Linz boasts a module surface area of 4,794 square meters. It is thus among the ten largest arrays of its kind in the province of Upper Austria. Construction was completed in around six weeks. Pilot operations to optimise performance at the new PV facility started at the beginning of May 2022. Once the facility begins producing energy later this month, its output will be around 1 megawatt-peak (MWp). The PV array will supply around 1 gigawatt hours (GWh) annually; this is roughly equivalent to the electricity consumption of around 250 households. The solar power generated by the new array will be used for Borealis operations at the Chemical Park Linz. It shall enable the company to reduce the annual CO2 emissions of this location by 350 tons each year. Read More
---
OilandGasPress Energy Newsbites and Analysis Roundup |Compiled by: OGP Staff, Segun Cole @oilandgaspress.
Disclaimer: News articles reported on OilAndGasPress are a reflection of what is published in the media. OilAndGasPress is not in a position to verify the accuracy of daily news articles. The materials provided are for informational and educational purposes only and are not intended to provide tax, legal, or investment advice.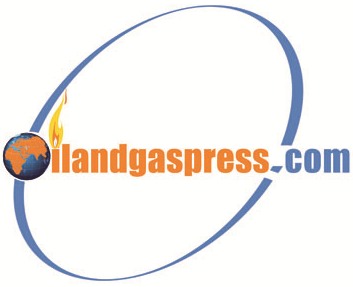 Oil and gas press covers, Energy, Climate, Renewable, Wind, Biomass, Sustainability, Oil Price, LPG, Solar, Marine, Aviation, Fuel, Hydrogen, Electric ,EV, Gas, News and Analysis