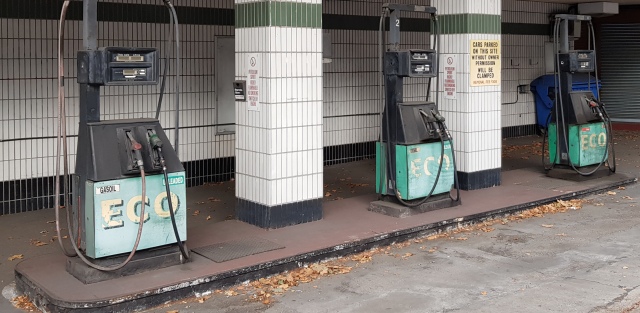 Energy , Renewable News As Reported to 31 July 2022. U.S. Rig Count up 9 to 767
Baker Hughes Board of Directors declared a cash dividend of $.18 per share of Class A common stock payable on August 19, 2022 to holders of record on August 9, 2022. More
---
Neoenergia, part of the Iberdrola Group and one of the largest energy distributors in Brazil, has entrusted Ingeteam to supply solar inverters, substations and protection and control equipment for a solar plant in Brazil. Neoenergia has already started to test the solar park located in the municipality of Santa Luzia, in the state of Paraíba. With a capacity of 149 MW, the solar PV plant is scheduled to come into operation in July, when it will start generating enough energy to power a city of 150,000 homes.
It should be noted that both the manufacture of the central inverters and the integration of the substations were conducted locally, at the company's production plant in Campinas, a city in the state of Sao Paulo, where it has been based for more than 20 years. Specifically, 18 power stations or substations have been supplied, each including four central inverters, thus achieving a "turnkey" 6.56 MW solution.
Substation protection and control cabinets have also been equipped with IEC61850 IEDs from the INGEPAC family, which have been manufactured at Ingeteam's facilities in Curitiba, Brazil. The Luzia 138/34.5 kV substation facility will evacuate the 130MW of capacity generated by the solar complex.
With the commissioning of this project and the ongoing installation of others, solar power supplied by Ingeteam in the country now totals 1.5 GW. For José Nardi, director of Ingeteam's solar business in Brazil, "we are one of the few inverter manufacturers that can offer local production, so we are now much more predominant, as this is one of the requirements of the Brazilian authorities for the development of new energy projects Read More
---
Iberdrola continues to advance its role in the energy transition towards a more sustainable energy system that is less dependent on fossil fuels. Thanks to over €4.7 billion of investments in the first part of the year and its international business, and despite the drop in results in Spain, consolidated net profit grew to €2.075 billion in the first half of 2022, driven by the good performance of international businesses, as reported today to the Spanish National Securities Market Commission (CNMV). Strong growth, mainly, in the United States, Brazil and the United Kingdom, as was the case in the previous quarter, offset the adverse result of Iberdrola Spain, where it recorded a 26% drop, including the effects of high energy prices which have not been passed on to customers with previously agreed fixed prices.Operating cash flow generated in the first half of the year across the group amounted to €5.56 billion, an increase of 31% over the same period of the previous year. Shareholders have obtained a remuneration from 2021 earnings of €0.449 per share, which is up by 6.4% from previous year. This was approved at the General Meeting held last month with a quorum of 72% where shareholders supported all the items on the agenda with an average favourable vote of 98%. Renewables: The company was awarded 2,094 MW in the latest CfD auction in the United Kingdom: 1,372 MW offshore wind, 396 MW onshore wind and 326 MW solar photovoltaic. This will represent an investment of £3.7 billion (€4.4 billion). Read More–>
---
Wintermar Offshore Marine (WINS:JK) has announced results for 1H2022. Total revenue was up 25%YOY to US$25 million, helped by higher chartered vessels revenue. Revenues rebounded in 2Q2022 by 39%QOQ as several vessels commenced operations after delays in 1Q2022. All Divisions turned in positive gross profit for the 2nd quarter reflecting higher demand for OSVs.
Owned Vessel Division
After recording a loss for 1Q2022, gross profit for 2Q2022 rebounded to US$2.1 million on revenues of US$7.9 million, +19%QOQ. This reflects a higher utilization rate for Owned Vessels in 2Q2022 of 70% compared to only 61% in 1Q2022. Gross Profit from Owned Vessels turned around to US$0.8 million in 2Q2022 compared to a loss of US$0.58 million in 1Q2022. The three high tier vessels purchased recently were still awaiting the arrival of dynamic positioning equipment for an upgrade of their DP capability before conducting their Sea Trial and to be ready to sail. Read More
---
Germany still needs Russian gas and the Nord Stream 2 gas pipeline, which has been completed, but not yet certified, can be used in the absence of other options, Head of the Bundestag's [the German parliament – TASS] Committee on Climate Action and Energy Klaus Ernst told TASS on Friday. The German government reiterated in recent weeks that Nord Stream 2 cannot be used under the law because the gas pipeline is not certified. Read More
---
EU High Representative for Foreign Affairs and Security Policy Josep Borrell said members of the European Union had halved purchases of Russian natural gas since the start of the special military operation in Ukraine.
He told the Deutsche Welle media company (DW, deemed a foreign agent in Russia) that deliveries from Russia made up about 40% of all gas purchased by European Union members before the operation began. "By now it has dropped to 20%," Borrell said.
He added that purchases of Russian gas cannot be halted "overnight." Read More
---
U.S. Rig Count is up 9 from last week to 767 with oil rigs up 6 to 605, gas rigs up 2 to 157 and miscellaneous rigs up 1 to 5.
Canada Rig Count is up 9 from last week to 204, with oil rigs up 13 to 137, gas rigs down 4 to 67.
---
OilandGasPress Energy Newsbites and Analysis Roundup |Compiled by: OGP Staff, Segun Cole @oilandgaspress.
Disclaimer: News articles reported on OilAndGasPress are a reflection of what is published in the media. OilAndGasPress is not in a position to verify the accuracy of daily news articles. The materials provided are for informational and educational purposes only and are not intended to provide tax, legal, or investment advice.
Please email us your industry related news for publication info@OilAndGasPress.com
Follow us: @OilAndGasPress on Twitter |