Energy top stories to 01/08/22. OPEC daily basket price stood at $110.90/bl, 29 July 2022
Shell has announced plans to build its 'first' hydrogen refuelling network in Asia under a new joint venture.
Shell and Shanghai Shenergy Innovation and Development Co. have revealed today (July 29) they have signed an agreement to form a joint venture to develop a network of hydrogen refuelling stations in Shanghai.
The new joint venture, Shanghai Shenergy and Shell New Energy Company Limited plan to build six to 10 stations in Shanghai and Yangzte River Delta over the next five years, with intentions to scale up to 30 stations across the Yangzte River Delta by 2030.
It is hoped, once established the stations could supply hydrogen to approximately 3,000 fuel cell trucks and buses every day, helping to accelerate the adoption of the clean technology in road freight, public transport, municipal services and port areas in the region. Read More
---
Key Provisions in U.S. Climate Deal. The $369 billion climate and tax bill would affect every aspect of U.S. energy production, with incentives for producers and consumers to move away from fossil fuels. The climate and tax deal announced by Senate Democrats on Wednesday would pump hundreds of billions of dollars into programs designed to speed the country's transition away from an economy based largely on fossil fuels and toward cleaner energy sources.
The legislation, called the Inflation Reduction Act of 2022, is a far cry from the ambitious multi-trillion-dollar domestic policy and tax proposal that President Biden sought and that Democrats in Congress spent more than a year laboring to pass. Tax credits for zero-carbon power plants,Incentives for electric vehicles, Help for people to lower energy costs, Investments in domestic manufacturing, Cracking down on methane, Investments in low-income communities,Agriculture and forests Read More–>
---
The U.S. Energy Information Administration (EIA) has resumed publishing data on the Hourly Electric Grid Monitor. The Hourly Electric Grid Monitor provides near-real-time national and regional data on electricity demand, generation, and fuel sources.
The Hourly Electric Grid Monitor had been offline following a hardware failure that affected our servers. Some balancing authorities are missing data for June 15–30, but we will restore that data over the next few days as respondents resubmit it. We are also working to resume publishing estimates of national hourly carbon dioxide emissions from electricity generation as well as the balancing authority and regional xlsx web files.
Data are accessible through the Hourly Electric Grid Monitor dashboard and available for download as six-month CSV files. Users can also access the data through our API. Read More
---
Gas prices in Europe resumed rallying in June after Russia cut supply via Nord Stream to 40% of capacity. This week, prices soared again after Russia said that gas supply via Nord Stream would be cut to just 20% of the pipeline's capacity, days after Gazprom restarted the pipeline at 40% capacity after regular 10-day maintenance. The Russian explanation for the even lower gas flows to Europe is that another turbine at a compressor station was sent for repairs, while the one that Canada returned from repairs has yet to be installed.
The EU urges member states and EU consumers to voluntarily reduce gas and energy consumption to give a chance to countries to fill their gas storage sites in time for the winter heating season. Read More
---
Electric car subscription service Onto has just raised over €59 million. The UK-based startup is fueling the rising electric vehicle (EV) revolution and is taking its fresh approach to the European continent.
With the electric vehicle industry growing, there's space to develop innovation that can make electric car usage more accessible – fueling a new era of driving that is less harmful to the planet and more forward-thinking. That is exactly what Onto aims to do, and they've just secured about €59 million in a Series C funding round. The UK-based company prioritises car usership rather than ownership, which is a disruptive step forward in the EV space. Read More
---
Nigeria's balance of payment account surged significantly in the first quarter of 2022 to $2.58 billion from $54.22 million recorded in the previous quarter. This is according to data obtained from the Central Bank of Nigeria.
A spike in crude oil export earnings ensured that Nigeria's balance of payment, which records all the monetary transactions made between residents of a country and the rest of the world during any given period, hit its highest level since the COVID-19 pandemic in Q1 2021.
Specifically, Nigeria recorded a crude oil export value of $13.52 billion, a 31% increase compared to $10.35 billion recorded in the previous quarter and $5.07 billion in the corresponding period of 2021. Also, inflows from gas export increased by 13% to $1.83 billion from $1.63 billion in Q4 2021 Read More
---
Oil and Gas Blends
Units
Oil Price $
change
Crude Oil (WTI)
USD/bbl
$97.41
Down
Crude Oil (Brent)
USD/bbl
$103.40
Down
Bonny Light
USD/bbl
$118.06
Down
Saharan Blend
USD/bbl
$117.77
—
Natural Gas
USD/MMBtu
$7.94
Down
OPEC basket 29/07/22
USD/bbl
$110.90
Up
At press time 01 August 2022
---
U.S. Rig Count is up 9 from last week to 767 with oil rigs up 6 to 605, gas rigs up 2 to 157 and miscellaneous rigs up 1 to 5.
Canada Rig Count is up 9 from last week to 204, with oil rigs up 13 to 137, gas rigs down 4 to 67.
---
Subsea 7 S.A. (Oslo Børs: SUBC, ADR: SUBCY) today announced transactions made in accordance with its share repurchase programme during the week commencing 25 July 2022.
Date on which the share repurchase programme was announced: 25 July 2019, with a two-year extension announced on 16 April 2021.
The duration of the share repurchase programme: until 14 April 2023.
In the period from 25 July 2022 until 29 July 2022 Subsea 7 S.A. repurchased a total of 150,152 of its own shares at the Oslo Stock Exchange at an average price of NOK 77.6425 per share. Read More
---
There is no real evidence that carbon capture can or will do what its optimistic name suggests.The popular image of carbon capture and sequestration (CCS) – promoted by the fossil fuel industry, politicians and techno-futurists alike — is a power plant equipped with devices that can grab the spewing pollution before it reaches the atmosphere. From there it can be sent somewhere to be safely stored, or perhaps even repurposed.
But despite billions of dollars and decades of effort invested, no such facilities exist on any meaningful scale.
The most high-profile CCS projects in the country have been multibillion-dollar failures. Even the world's largest carbon direct air capture facility that's currently under construction is expected to remove only 0.0001 percent of the CO2 emitted globally per year. More
---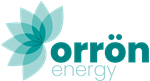 Orrön Energy Holding AB1, a wholly-owned subsidiary of Orrön Energy AB (publ), ("Orrön Energy" or the "Company") announces a recommended public offer to the shareholders of Slitevind AB (publ) ("Slitevind") to tender all shares in Slitevind for SEK 125 in cash per share (the "Offer"). The Offer is unanimously recommended by the Board of Directors of Slitevind and shareholders in Slitevind representing 49.5 percent of the total number of shares have irrevocably undertaken to accept the Offer. The shares in Slitevind are listed on Nasdaq First North Growth Market. A webcast presentation will be held at 16.00 CEST today, 1 August 2022, to present the Offer and give an overview of the new company.
Offer Summary
SEK 125 cash consideration for each share in Slitevind
The Offer represents a premium of 30.0 percent compared to the volume weighted average price per Slitevind share on Nasdaq First North Growth Market during the 30 latest trading days up to and including 29 July 2022 of SEK 96.2
Slitevind's Board of Directors unanimously recommends shareholders to accept the Offer
Major shareholders, collectively controlling 49.5 percent of all shares and votes, have irrevocably undertaken to accept the Offer
Shareholders collectively controlling approximately 10.3 percent of all shares and votes have confirmed their intention to accept the Offer
The members of the Board of Directors of Slitevind who have recommended the shareholders to accept the Offer collectively control approximately 6.7 percent of all shares and votes in Slitevind
Acceptance by shareholders holding more than 90 percent of the shares in Slitevind is required for completion of the Offer, with the acceptance period commencing on 2 August 2022 and expiring on 23 August 2022
The Offer is not subject to any financing condition and will be financed with existing cash reserves and a committed credit facility by Skandinaviska Enskilda Banken AB (publ)
Deal Highlights
Delivers on the Company's strategy by strengthening the platform for growth in the Nordics
Increases Orrön Energy's net power generation to >1 TWh per annum by end 2023
Diversified, producing asset base with opportunities for repowering and new projects
The addition of Slitevind's assets and team to Orrön Energy creates further financial strength and organisational capacity to pursue acquisitions and organic growth opportunities
Orrön Energy remains fully funded with additional headroom and debt capacity to continue to grow in the renewables space through acquisitions
---
OilandGasPress Energy Newsbites and Analysis Roundup |Compiled by: OGP Staff, Segun Cole @oilandgaspress.
Disclaimer: News articles reported on OilAndGasPress are a reflection of what is published in the media. OilAndGasPress is not in a position to verify the accuracy of daily news articles. The materials provided are for informational and educational purposes only and are not intended to provide tax, legal, or investment advice.
Please email us your industry related news for publication info@OilAndGasPress.com
Follow us: @OilAndGasPress on Twitter |