Energy top stories to 03/08/22. OPEC daily basket price stood at $104.86/bl, 02 August 2022
WTI for September rose 53 cents to settle at $94.42 a barrel in New York.
Brent for October settlement rose 51 cents to settle at $100.54 a barrel
---
2022 African Economic Outlook
Despite having 17% of the current global population, Africa has accounted for a negligible 3% of cumulative worldwide CO2 emissions historically. However, climate change and extreme weather events disproportionately affect Africa, with severe economic, social, and environmental consequences for its people.
The African Economic Outlook makes it clear that the pandemic and the Russia-Ukraine war could leave a lasting impression over several years, if not as much as a decade. Meanwhile, around 30 million people in Africa were pushed into extreme poverty in 2021 and about 22 million jobs were lost in the same year because of the pandemic. And the trend is expected to continue through the second half of 2022 and on into 2023.

The economic disruptions stemming from the Russia-Ukraine war could push a further 1.8 million people across the African continent into extreme poverty in 2022. That number could swell with another 2.1 million in 2023.
The continent's additional financing needs for 2020-22 are estimated at $432 billion. Financing African countries' nationally determined contributions—public pledges from countries on how they plan to play a part in post-2020 collective action on climate change—will require up to 1.6 trillion between 2022 by 2030. The continent loses between 5% and 15% of gross domestic product to climate change. Collectively, African countries received only $18.3 billion in climate finance between 2016 and 2019. This leaves a climate finance gap of up $1288.2 billion annually from 2020 to 2030. More
---
CME Group reported its July 2022 market statistics, showing average daily volume (ADV) increased 20% to 20.4 million contracts during the month. Market statistics are available in greater detail at https://cmegroupinc.gcs-web.com/monthly-volume.
July 2022 ADV across asset classes includes:
 • Interest Rate ADV of 9 million contracts
 • Equity Index ADV of 6.7 million contracts
 • Options ADV of 3.6 million contracts
 • Energy ADV of 1.9 million contracts
 • Agricultural ADV of 1.3 million contracts
 • Foreign Exchange ADV of 959,000 contracts
 • Metals ADV of 553,000 contracts  <a href="https://www.cmegroup.com/"> Read More </a> 
---
Cerulean Winds and Ping Petroleum UK sign agreement to create one of the UK's first offshore oil and gas facilities powered by offshore wind.
The pioneering project marks a critical step in the journey towards making oil and gas production the cleanest in the world and is welcomed by UK Government.
The deal will deliver the UK's first Floating Offshore Wind unit manufacturing and assembly in the UK, kick-starting the much-anticipated floating offshore wind supply chain.
UK green energy infrastructure developer, Cerulean Winds, and Ping Petroleum UK today announced the signing of an agreement to create one of the UK's first oil and gas facilities powered mainly by offshore wind.
Under the agreement signed in a meeting hosted by Secretary of State, Kwasi Kwarteng, the production facility at Ping Petroleum's Avalon site, located in the UK Central North Sea, will be mainly powered by floating offshore wind. Read More–>
---
Dagang NeXchange Berhad ("DNeX"), via its subsidiary Ping Petroleum UK PLC ("Ping"), has signed a Memorandum of Understanding ("MoU") with Cerulean Winds Limited ("Cerulean Winds") to kick start a partnership initiative in delivering a dedicated offshore floating wind turbine for the Avalon Development in the Central North Sea, United Kingdom ("UK").
Under the Agreement, Ping and Cerulean Winds plan to establish a Joint Venture ("JV") company to deploy and operate the floating wind turbine, which will power the Sevan Hummingbird Floating Production Storage and Offloading ("FPSO") vessel acquired by Ping in early July this year. The signing of the MoU was held in London, United Kingdom and observed by Kwasi Kwarteng, Secretary of State for Business, Energy and Industrial Strategy, Government of UK.
Ping aims to connect the FPSO to a dedicated floating offshore wind turbine to power the facility thus minimising diesel and fuel gas usage as well as associated Greenhouse Gas emissions in the UK waters. The innovative and pioneering project is set to be one of the first oil and gas production facilities to meet the UK Government's emissions reduction targets agreed in the North Sea Transition Deal in March 2021.
Ping and Cerulean Winds will also endeavour to reach terms on the power purchase agreement for the Avalon Development with the JV company.
Tan Sri Syed Zainal Abidin Syed Mohamed Tahir, Group Managing Director of DNeX, said Ping is currently refining its concept to integrate the FPSO with the offshore wind turbine for the Avalon Development, with Field Development Plan approval and Final Investment Decision ("FID") targeted for later this year.
"Ping is finalising conceptual development planning after preparing Front End Engineering works to submit the Avalon Field Development Plan. In addition, Ping will apply for an innovation licence under the Innovation and Targeted Oil and Gas Decarbonisation ("INTOG") licensing from Crown Estate Scotland. The licence would allow us to operate and deploy the dedicated floating offshore wind turbine for the Avalon Development," he said.
The planned development enables Ping to expand and diversify its portfolio of producing assets while supporting the UK's energy security and Net Zero targets.
Ping has also been recently granted a 19-month extension by NSTA to the second term of the P2006 licence containing Avalon. This allows the company additional time to optimise and gain full regulatory approval of the Avalon Field Development Plan.
With a total estimated recovery of 23 million barrels of oil, production from the Avalon field is expected to come on stream by mid-2025. Read More
---
During the period from July 25 to July 29, 2022, Eni acquired n. 3,991,290 shares, at a weighted average price per share equal to 11.2229 euro, for a total consideration of 44,793,849.77 euro within the authorization to purchase treasury shares approved at Eni's Shareholders' Meeting on 11 May 2022, previously subject to disclosure pursuant to art. 144-bis of Consob Regulation 11971/1999.
On the basis of the information provided by the intermediary appointed to make the purchases, the following are details of transactions for the purchase of treasury shares on the Euronext Milan on a daily basis: Read More
---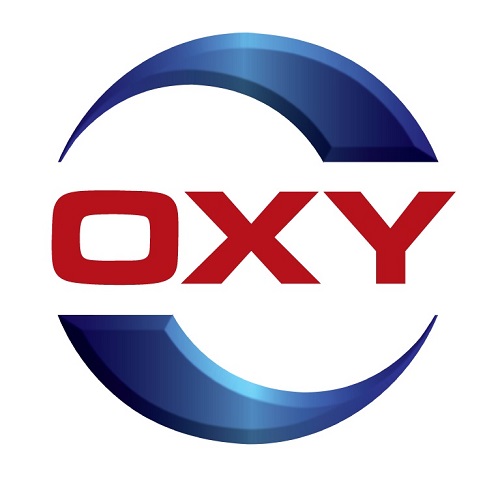 Occidental (NYSE: OXY) today announced its second quarter 2022 financial results. Occidental announced net income attributable to common stockholders for the second quarter of 2022 of $3.6 billion, or $3.47 per diluted share, and adjusted income attributable to common stockholders of $3.2 billion, or $3.16 per diluted share. This is compared to net income attributable to common stockholders for the first quarter of 2022 of $4.7 billion, or $4.65 per diluted share, and adjusted income attributable to common stockholders of $2.1 billion, or $2.12 per diluted share. Second quarter after-tax items affecting comparability of $315 million included $174 million of derivative gains and $140 million of gains on early debt extinguishment. Read More
---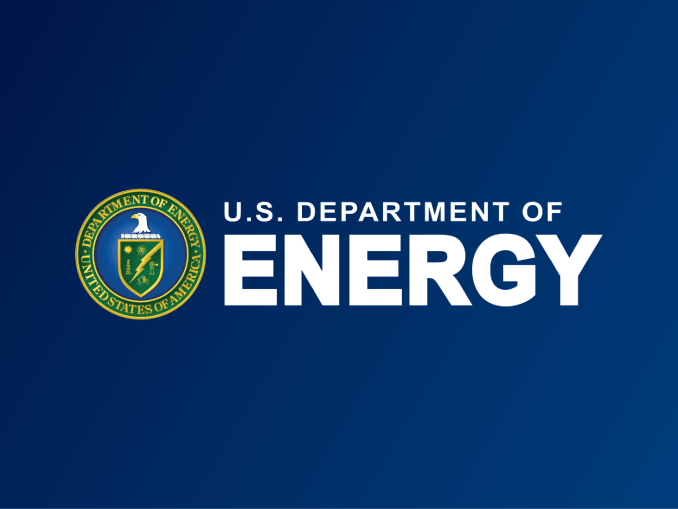 The U.S. Department of Energy (DOE) Solar Energy Technologies Office (SETO) and the Wind Energy Technologies Office (WETO) announced the Solar and Wind Grid Services and Reliability Demonstration funding opportunity, which will award $26 million in funding for projects that demonstrate the reliable operation of a power system that has at up to 100% of its power contribution coming from solar, wind, and battery storage resources.
Grid services, which largely involves maintaining the voltage and frequency stability, are critical to maintain reliability. Because new wind and solar generation are interfaced with the grid through power electronic inverters, they have different characteristics and dynamics than traditional sources of generation that currently supply these services. Demonstrating that a grid fully powered by inverter-based resources is as reliable or more reliable at providing these services is a key barrier to the clean energy transition. Read More
---
Dana Incorporated announced financial results for the second quarter of 2022. Sales for the second quarter of 2022 totaled $2.59 billion, compared with $2.21 billion in the same period of 2021, a $381 million improvement driven by strong customer demand across all of our end markets and the recovery of commodity costs, partially offset by foreign currency translation.
Adjusted EBITDA for the second quarter of 2022 was $162 million, compared with $233 million for the same period in 2021. Profit conversion on higher sales in the second quarter of 2022 continued to be tempered by higher raw material costs and non-material inflation, as well as production inefficiencies driven by supply-chain constraints and volatile customer demand schedules across the mobility industry.
Adjusted net income attributable to Dana was $12 million and diluted adjusted earnings per share were $0.08 for the second quarter of 2022, compared with an adjusted net income of $86 million and $0.59 per share in 2021.
Operating cash flow in the second quarter of 2022 was $257 million, compared with $67 million in the same period of 2021.
Free cash flow was $167 million, compared with a use of $13 million in the second quarter of 2021. The improvement was driven by lower working capital requirements largely attributable to focused management of inventories and receivables. Read More
---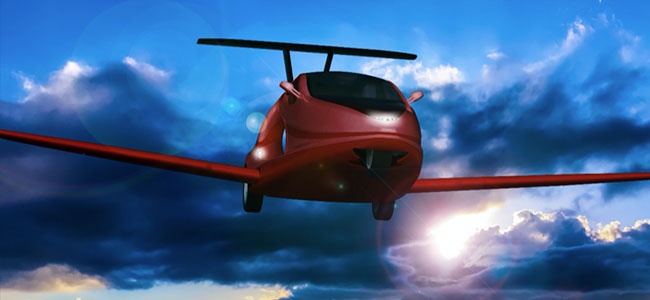 Samson Switchblade – a fast, street-legal three-wheeler that converts at the touch of a button into a 200-mph (322-km/h) airplane – has been approved for airworthiness by the FAA. The team is now preparing for flight tests.
The Switchblade is named after the knife-like way its wings swing out from beneath its two-seat cabin when it's time to fly. The tail, too, swings out from where it's stowed behind the large pusher prop, then unfolds into a generous T shape. Samson says the entire push-button conversion from street-legal trike to aircraft takes less than three minutes, and while it's yet to demonstrate the entire process on a physical prototype, it looks like it'll be a pretty spectacular process. Read More
---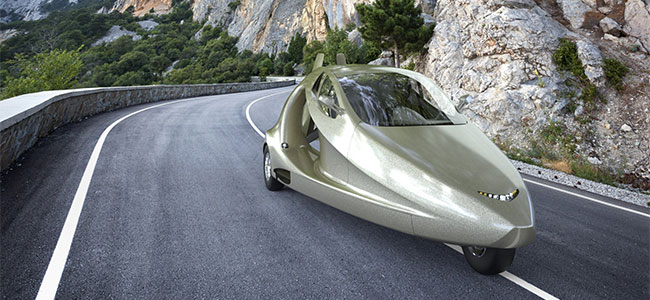 The Switchblade is a three-wheel, street legal vehicle that you drive from your garage to a nearby local airport. Once there, the wings swing out and the tail extends in under 3 minutes. You then fly your registered aircraft directly to your destination – at up to 200 mph and 13,000 feet. Read More
---
Oil and Gas Blends
Units
Oil Price $
change
Crude Oil (WTI)
USD/bbl
$96.03
Up
Crude Oil (Brent)
USD/bbl
$101.74
Up
Bonny Light
USD/bbl
$118.06
Down
Saharan Blend
USD/bbl
$117.77
—
Natural Gas
USD/MMBtu
$7.77
Down
OPEC basket 02/08/22
USD/bbl
$104.86
Down
At press time 03 August 2022
---
Devon Energy Corp. announced its board of directors declared a fixed-plus-variable dividend of $1.55 per share based on the company's second-quarter financial performance. This record payout represents a 22 percent increase from the previous quarter.
As part of the second-quarter dividend announcement, the board approved an increase in the fixed dividend of 13 percent or $0.02 per share. The company's fixed-plus-variable dividend is payable on Sep. 30, 2022 to shareholders of record at the close of business on Sep. 12, 2022. Read More
---
The American Petroleum Institute (API) reported a surprise build this week for crude oil of 2.165 million barrels, while analysts predicted a draw of 467,000 barrels.
The build comes as the Department of Energy released 4.6 million barrels from the Strategic Petroleum Reserves in Week Ending July 29, to 469.9 million barrels.
U.S. crude inventories have shed some 63 million barrels since the start of 2021, with a 40,000 barrel loss since the start of 2020, according to API data.
In the week prior, the API reported a large draw in crude oil inventories of 4.037 million barrels after analysts had predicted a smaller draw of 1.121 million barrels.
WTI was trading up on Tuesday as OPEC+ revised down its estimate of the crude surplus in the global market for this year. WTI was trading up 1.25% on the day at 2:16 p.m. ET in the runup to the release at $95.06 per barrel—roughly flat on the week. Brent crude was trading up 1.24% on the day at $101.30—a $3 drop on the week. Read More
---
CNOOC authorized to drill Ameyali Sur-1EXP
The National Hydrocarbons Commission (CNH) authorized CNOOC to drill the Ameyali Sur-1EXP boundary well in shallow waters.The well is considered in the base scenario, of the exploration plan, approved by the CNH on June 28, 2022, of the contract CNH-R01-L04-A1.CPP/2016, through resolution CNH.E.53.001/2022. Read More
---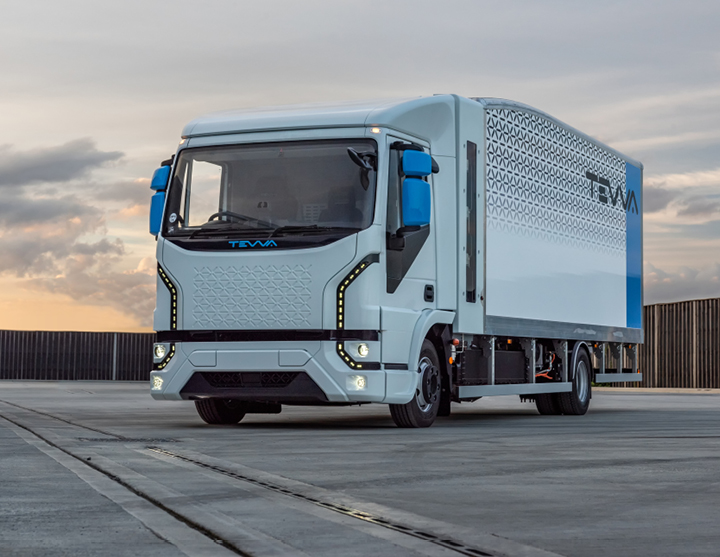 Alternative fuel experts at Luxfer Gas Cylinders are celebrating the launch of the UK's first mass produced hydrogen-electric truck, in a historic milestone that is the result of a partnership between the Nottingham-based firm and fellow pioneers, Tevva Hydrogen Electric Trucks.
The 7.5 tonne HGV is the first hydrogen fuel cell-supported truck to be manufactured, designed and mass produced in the UK.
It features a 'plug and play' hydrogen storage system, which was designed and built in collaboration with Tevva engineers and a team of alternative fuel specialists at Luxfer's Nottingham HQ, over a period of three months.
With support from Luxfer engineers, manufacturer Tevva has adapted its battery-electric HGV design to accommodate a hydrogen fuel cell system that tops up the battery and extends the range of the truck to 310 miles (500km). It opens up the zero-emissions solution to a range of fleet operators, offering a truck that can carry heavier loads over longer distances.
Jim Gregory, European Business Development Manager at Luxfer Gas Cylinders, explains: "We were approached by Tevva in October 2020 because they were looking for a partner that focuses on safety and innovation, could meet their supplier code of conduct ethos, and has a shared vision to help make hydrogen the accessible and sustainable clean fuel of today.
"The system – designed using three of our G-Stor® H2 cylinders – was fit for purpose and could be slotted into their existing structure seamlessly. Read More
---
U.S. Rig Count is up 9 from last week to 767 with oil rigs up 6 to 605, gas rigs up 2 to 157 and miscellaneous rigs up 1 to 5.
Canada Rig Count is up 9 from last week to 204, with oil rigs up 13 to 137, gas rigs down 4 to 67.
---
OilandGasPress Energy Newsbites and Analysis Roundup |Compiled by: OGP Staff, Segun Cole @oilandgaspress.
Disclaimer: News articles reported on OilAndGasPress are a reflection of what is published in the media. OilAndGasPress is not in a position to verify the accuracy of daily news articles. The materials provided are for informational and educational purposes only and are not intended to provide tax, legal, or investment advice.
Please email us your industry related news for publication info@OilAndGasPress.com
Follow us: @OilAndGasPress on Twitter |