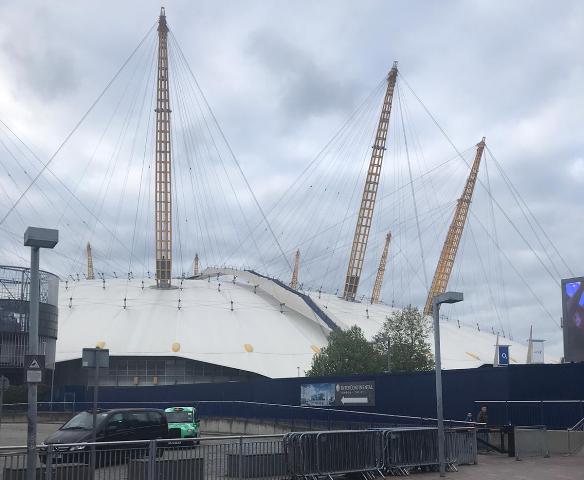 Energy top stories to 21/09/22. OPEC daily basket price stood at $96.30/bl, 21 Sept. 2022
Oil prices continued to slide on Wednesday afternoon after the U.S. Federal Reserve announced it would hike rates by 75 basis points. An hour before the Fed announcement, WTI crude was trading at $83.31 per barrel—down $0.63 (-0.75%) on the day. Brent was trading at $90.03 per barrel, or a loss of $0.59 on the day. The rate hike is the third straight hike for the Fed, and rates are now the highest they've been since 2008. Read More
---

Nigeria plans to have 30 gigawatts of electricity by 2030 from multiple sources, of which, at least, 30 per cent contribution would come from renewable energy according to Minister of Power, Abubakar Aliyu. Speaking at the 9th Nigeria Energy Exhibition and Conference in Lagos on Tuesday, September 20, Aliyu, who was represented by the Permanent Secretary in the ministry, Temitope Fashedemi, added that the country also planned to attain a net zero commission by 2060 through the recently-launched transition plan. According to him, energy remains essential for human existence, and socio-economic development, as access to energy, especially electricity, enhances the standard of living of the citizenry, hence it is factored in the measurement of the human development index. Read More
---
Swiss officials on Monday formally signed a procurement contract to acquire three dozen F-35 fighter jets from the United States as part of a planned refurbishment of Switzerland's air force that has run afoul of critics of the big defense purchase, the government said. The head of Switzerland's armaments service and F-35A program director inked the procurement deal that is to cost just over 6 billion Swiss francs (dollars) for the planes that will be delivered between 2027 and 2030.
The planned purchase has already been signed by the United States, where manufacturer Lockheed Martin has its headquarters, the Swiss government said in a statement. The procurement cost will include mission-specific equipment, weapons and ammunition, as well as logistics, mission-planning and training support, it said. Read More
---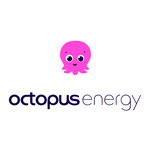 Octopus Energy, the UK's fourth largest energy supplier, announces it is doubling its payments for households exporting solar power back to the grid in a move to help lower peoples' energy bills this winter.
Customers on Octopus Energy's tariff 'Fixed Outgoing' will see an increase in payments from 7.5p/kWh to 15p/kWh. The new rates come into effect today, and existing customers will automatically get moved onto them. Whilst the majority of Octopus' exporting customers have solar panels, the tariff is also available to customers who use other means to export renewable energy, including customers with batteries who store energy or small wind turbines. Octopus has been offering the best fixed export rate in the market of any large energy supplier since February 2022 when it last upped payments for customers on its fixed export tariffs*. With the new change, Octopus is paying self-generating customers three times more per kWh exported than any other UK energy supplier (the next best tariff offers 5p/kWh). Customers on Octopus' unique smart export tariff 'Agile Outgoing' are already benefiting from much higher rates due to the tariff's dynamic pricing which follows wholesale prices. On average, customers on this tariff were paid 34p/kWh over the last twelve months*. Read More–>
---
EDF Renewables North America announced a 15-year virtual power purchase agreement (VPPA) with McDonald's Corp (NYSE: MCD). The 255 MWac / 332 MWdc Apollo Solar project will help McDonald's to meet its sustainability goals and advance its commitment to climate action. Apollo Solar, located in Texas, is expected to begin delivery of low carbon electricity in June 2024. Approximately 300 jobs are expected to be created during the 2023-2024 construction phase with more than $30 million generated in new tax revenue over the operating life for taxing entities. Apollo Solar will produce clean energy while minimizing impacts to wildlife, habitat, and other environmental resources. "We applaud McDonald's for taking action on climate change and are honored to partner with them to address their restaurant electricity carbon footprint," said Matt McCluskey, Vice President Development, South Central Region for EDF Renewables. "Through the purchase of clean energy from Apollo Solar, McDonalds will be able to reduce GHG emissions in support of their sustainability goals while the project construction phase will provide the local community with a boost to the economy through job creation, local spending with vendors, and an expanded tax base." Once complete, the project is expected to generate 619,000 MWh of low-carbon energy annually, enough to meet the consumption of over 1,200 U.S. McDonald's restaurants1. This is equivalent to avoiding over 439,000 metric tons of carbon (CO₂) emissions annually which represents the greenhouse gas emissions from over 95,000 passenger vehicles driven over the course of one year2. Read More
---
Italy's Energy Minister Roberto Cingolani said on Friday he hoped Lukoil's Italian refinery based in Sicily would be bought by a foreign investor. European Union sanctions on imports of Russian crude are severely impacting the ISAB plant in the town of Priolo, which accounts for around 20% of Italian refining capacity and employs some 1,000 workers. Reuters Reports The ISAB refinery located in Sicily, Italy has a refining capacity of 14 million tonnes a year (Mtpa). It is owned and operated by ISAB, which is currently a wholly-owned subsidiary of Lukoil. The total petroleum products output of the refinery stood at 9.769 million tonnes (Mt) in 2019, with diesel and petrol accounting for 4.79Mt and 2.46Mt respectively. The refinery has a light product yield of 74.7%, a refining depth of 90.1%, and a Nelson index of 10.6.
---
Uniper Global Commodities SE and the Dutch Vesta Terminals B.V. ("Vesta") signed a Memorandum of Understanding to evaluate the feasibility of refurbishing and expanding an existing storage facility with the aim to create the first green ammonia hub 'Greenpoint Valley' in North-West Europe. Uniper intends to book capacity in the terminal to create an entry point into the Northwest European markets for the growing green Ammonia and Hydrogen activities within the Uniper group. Developing the green ammonia and hydrogen markets will also further strengthen security of supply in Europe. A potential capacity booking in Vlissingen will accompany Uniper's efforts to create several access points for green energy into Europe and will be pursued in parallel to its ongoing Wilhelmshaven ammonia terminal project. At Wilhelmshaven Uniper is not only building the first LNG import terminal in Germany but also planning an import terminal for green ammonia. The Wilhelmshaven site will become a green energy hub and is setting the course for an even more climate friendly energy supply. Read More–>
---
Swedish electric aircraft manufacturer Heart Aerospace joins European Regions Airline Association (ERA), a trade association for European regional airlines and associated businesses. Founded in 1980, ERA is a non-profit trade association representing over 55 airlines plus around another 150 companies involved in European air transport and is the only association that brings together the entire spectrum of companies involved in European aviation.
The association supports and defends the airline industry in providing safe, efficient and sustainable air connectivity to all regions of Europe. By lobbying European regulatory bodies on policy matters, ERA promotes and protects social responsibility, environmental sustainability and the development of regional economies and local communities.
For Heart Aerospace, membership of the ERA will be an important platform for cooperation Read More
---
Heart Aerospace presented a new Industry Advisory Board for its first electric airplane, the ES-30.Aerus, Air Canada, Air New Zealand, Braathens Regional Airlines, CDB Aviation, Cebu Pacific, Christchurch Airport, DAT, Icelandair, London City Airport, Mesa Air Group, Republic Airways, Rockton, SAS, Sevenair, Sounds Air, Swedavia, Toki Air, United Airlines, Vmo Aircraft Leasing and Wellington Airport have all signed up to advise in the development of the ES-30. The members of the Industry Advisory Board will assist in defining the requirements for the ES-30 and their input will aid in the development and shorten the time to entry into service. Read More
---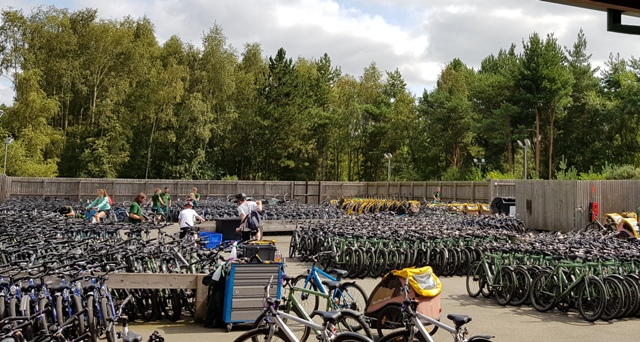 Best electric bikes 2022
VanMoof S3 – best urban e-bike | Buy now for £2,248 from VanMoof
Ribble Hybrid AL e – best electric commuter | Buy now for £2,299 from Ribble Cycles
Tern Vektron Q9 – best electric folding bike |
Cube Reaction Hybrid Performance 500 (2021) – best electric hybrid bike |
Ribble CGR AL e (best electric gravel bike) | Buy now for £2,599 from Ribble Cycles
Riese & Muller Superdelite Mountain Rohloff – best e-MTB tourer |
Ribble Endurance SLe Di2 – best electric road bike | Buy now for £5,099 from Ribble Cycles
LeMond Prolog – best-looking electric bike | Buy now for £4,350 from LeMond
Tern GSD S10 – best electric cargo bike |
Carrera Subway E – best budget e-bike | Buy now for £1,099 from Halfords Read More
---
On 1 March 2022, Neste Corporation and Marathon Petroleum Corporation (Marathon) announced an agreement to establish a 50/50 joint venture to produce renewable diesel following a conversion project of Marathon's refinery in Martinez, California (the Martinez Renewable Fuels project). All required closing conditions have been met, including the receipt of the necessary permits and regulatory approvals, and Neste and Marathon have today closed the transaction for the establishment of the joint venture to be called Martinez Renewables. "With Martinez Renewables, we are taking one important step further in the execution of Neste's renewables growth strategy. The partnership strengthens our footprint in the United States, with a renewable diesel production facility in the growing California market. This positions Neste as a global producer of renewable diesel, sustainable aviation fuel and renewable feedstock for polymers and chemicals, with production operations in Asia, Europe and North America," says Matti Lehmus, Neste's President and CEO. Through Martinez Renewables, Neste obtains a 50% interest in the Martinez Renewable Fuels project. The facility will be operated by Marathon, and the production output will be split evenly between the joint venture partners. Upon completion, Martinez Renewables is expected to increase Neste's renewable products capacity by slightly over 1 million tons (365 million US gallons) per annum. Martinez Renewables is expected to commence production in early 2023. Pretreatment capabilities are expected to come online in the second half of 2023 and the facility is expected to be capable of producing 2.1 million tons (730 million US gallons) per year by the end of 2023. Read More
---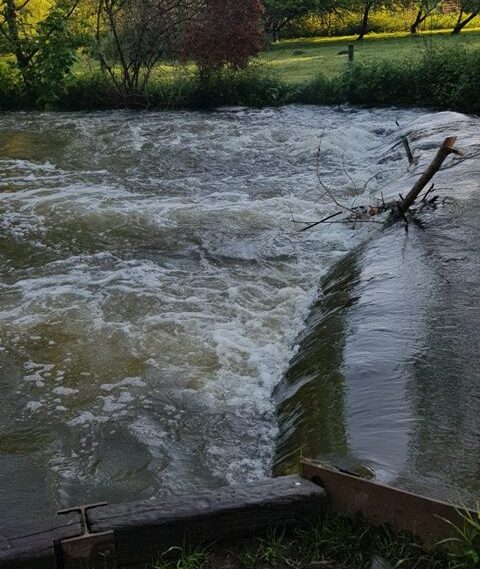 The US Department of the Interior released new guidance to improve federal stewardship of public lands, waters and wildlife by strengthening the role of Tribal governments in federal land management. New guidance from the Bureau of Land Management (BLM), National Park Service, and U.S. Fish and Wildlife Service (FWS) outlines how each bureau will facilitate and support agreements with Tribes to collaborate in the co-stewardship of federal lands and waters. Read More
---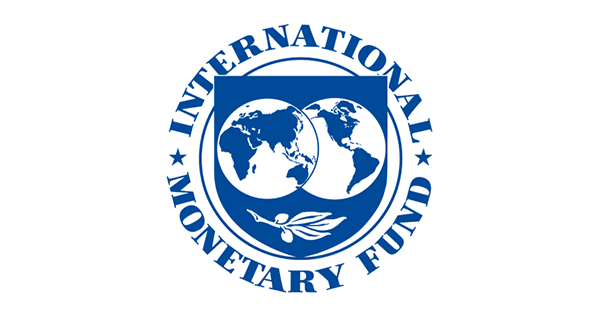 Global Food Security and Nutrition Crisis.The war in Ukraine continues to exacerbate the global food security and nutrition crisis, with high and volatile energy, food and fertilizer prices, restrictive trade policies, and supply chain disruptions. Despite the reprieve in global food prices and the resumption of grain exports from the Black Sea, food remains beyond reach for many due to high prices and weather shocks. The number of people facing acute food insecurity worldwide is expected to continue to rise. Fertilizer markets remain volatile, especially in Europe, where tight natural gas supplies and high prices have caused many producers of urea and ammonia to stop operations. This may reduce fertilizer application rates for the next crop season, prolonging and deepening the impact of the crisis. There has been considerable progress in four key areas we had highlighted in our first joint statement. Announced or implemented social assistance measures across all economies quadrupled from 37 to 148 between April and September 2022. We welcome the efforts of the Global Crisis Response Group and the Black Sea Grain Initiative: through the Joint Coordination Centre, over 3 million metric tons of grain and foodstuffs have already been exported from Ukraine. We are encouraged by the downward trend of trade restrictive measures implemented by countries and hope that the trend continues. International financial support to the most vulnerable countries is increasing from various initiatives. The World Bank is implementing its $30 billion program to respond to the food security crisis and frontloading resources from the IDA20 Crisis Response Window. The IMF is proposing a new food shock window within the IMF emergency lending instruments. The FAO has proposed a series of policy recommendations and launched detail soil nutrition maps at country level to increase efficiencies in the use of fertilizers. Read More
---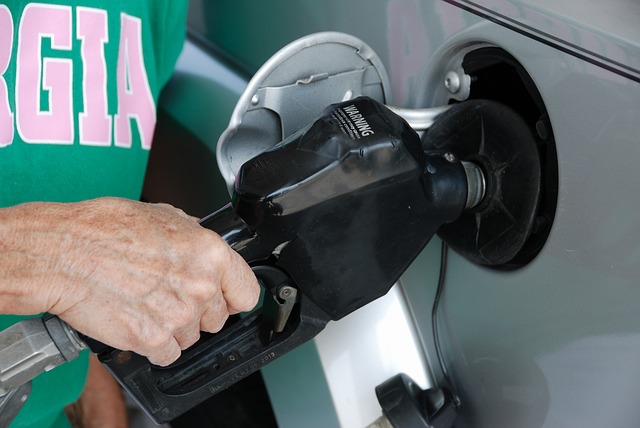 Fuel prices have fallen to a four-month low but the RAC said supermarkets are refusing to pass on savings to their customers. Figures published by the Department for Business, Energy and Industrial Strategy show a litre of petrol cost an average of 165.5p on Monday, while diesel was 181.1p per litre.
They are the lowest prices at UK forecourts since May 16, coinciding with a fall in wholesale costs due to a drop in oil prices. Read More
---
U.S. Department of Energy (DOE) announced the winners of the American-Made Solar Prize Round 5, a multimillion dollar competition designed to advance hardware and software solar technologies. Two teams each received $500,000 for their early-stage hardware prototypes, two teams each received $200,000 for their software innovations, and an additional software team received $100,000 for its role in expanding solar access to underserved communities. The Solar Prize helps advance new innovations that will enable rapid deployment of solar energy and achieve the Biden-Harris administration's decarbonization goals. "DOE is committed to establishing U.S. leadership in solar manufacturing, and that means investing in the entrepreneurs with game-changing ideas to solve our biggest challenges," said Alejandro Moreno, Acting Assistant Secretary for Energy Efficiency and Renewable Energy. "The American-Made Solar Prize Round 5 winners are powering us closer to a clean energy future with their exciting new hardware and software technologies. Read More
---
Bombardier announced that its newest business jet, the Challenger 3500 aircraft, has been honored as the "Grand Winner" in the Industrial Design / Automotive & Transportation category at the 15th edition of the "Grands Prix du Design." The international award recognizes excellence in design and celebrates the talented professionals who inspire through their creative vision. "I am delighted that the new Challenger 3500 aircraft has once again been recognized for its innovative and exceptional cabin design," said Éric Martel, President and Chief Executive Officer, Bombardier. "Our talented team at Bombardier designed and crafted the industry-leading Challenger 3500 business jet for our discerning customers, offering them what they look for most in a business jet – an unprecedented cabin experience." Read More
---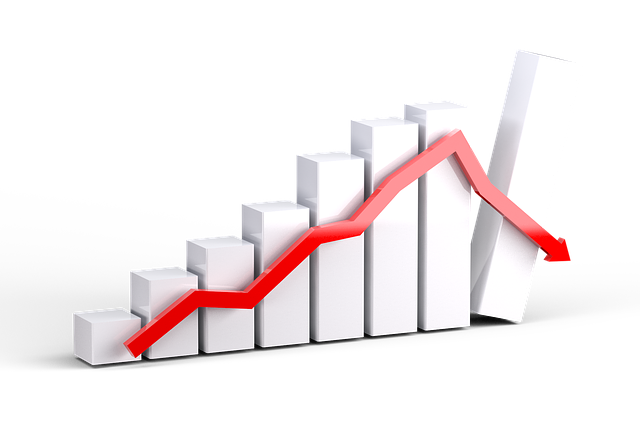 Oil and Gas Blends
Units
Oil Price $
change
Crude Oil (WTI)
USD/bbl
$82.80
Down
Crude Oil (Brent)
USD/bbl
$89.71
Down
Bonny Light
USD/bbl
$90.80
Down
Saharan Blend
USD/bbl
$89.05
Down
Natural Gas
USD/MMBtu
$7.69
Down
OPEC basket 21/09/22
USD/bbl
$96.30
Down
At press time 22 September 2022
---
Vladimir Putin's announcement of a partial mobilisation to reinforce his troops in Ukraine sparked a rush on airline websites on Wednesday to try to leave Russia as soon as possible. The mobilisation initially concerns 300,000 reservists, but according to the Ministry of Defence, a total of 25 million Russians could be called up.
Searches in Russia for the terms "tickets" and "aeroplane" more than doubled from 08:00 CEST on Wednesday compared with the start of the week, according to the Google Trends statistical tool, which tracks how often a word was typed on Google in a certain location. Read More
---
The Japanese government plans to have 800,000 hydrogen vehicles on roads by 2030 while China has set an ambitious target of 1 million by 2035.
These early movers are likely to bring down costs, increase volume and develop the supply chain. Carmakers, too, remain divided and, with the exception of Toyota and Hyundai, few are investing heavily in hydrogen. More recently though, BMW are renewing their interest and see a role for hydrogen-powered cars to fit alongside battery-electric ones. Read More
---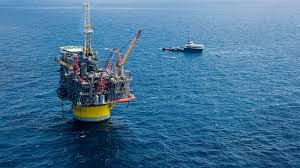 ---
Think Research and Advisory, a newly launched global research and advisory firm providing independent strategic advisory on the MENA region, is pleased to announce that it will host an exclusive policy forum on the sidelines of the 77th session of the UN General Assembly (UNGA) in New York, in partnership with the non-partisan think tank, the Middle East Institute (MEI) The theme for the inaugural MENA Forum, which will be held on an annual basis, is "Unlocking the Region's Potential for Prosperity, Security and a Sustainable Global Future" and will explore the region's critical role in contributing to the global agenda. The event aims to explore topics at the heart of the global conversation as world leaders and policymakers gather in New York City to discuss global priorities during UNGA's high-level week. MENA Forum 2022 will explore and highlight how the MENA region can address this global agenda with a focus on international cooperation, food, and sustainability. The Forum will also explore how key regional players are navigating the international arena to ensure a better global future built on sustainable growth. The Forum will convene a diverse group of senior regional and global decision-makers from government, international organisations, and the private sector including, His Highness Prince Faisal bin Farhan Al Saud, Minister of Foreign Affairs of the Kingdom of Saudi Arabia; Her Excellency Ms. Rania Mashat, Egypt's Minister of International Cooperation; His Excellency Mr. Abdullatif bin Rashid Al Zayani, Bahrain's Minister of Foreign Affairs; and His Excellency Mr. Ayman Al Safadi, Jordan's Minister of Foreign Affairs, amongst others. Read More
---
OilandGasPress Energy Newsbites and Analysis Roundup |Compiled by: OGP Staff, Segun Cole @oilandgaspress.
Disclaimer: News articles reported on OilAndGasPress are a reflection of what is published in the media. OilAndGasPress is not in a position to verify the accuracy of daily news articles. The materials provided are for informational and educational purposes only and are not intended to provide tax, legal, or investment advice.
Information posted is accurate at the time of posting, but may be superseded by subsequent press releases
Please email us your industry related news for publication info@OilAndGasPress.com
Follow us: @OilAndGasPress on Twitter |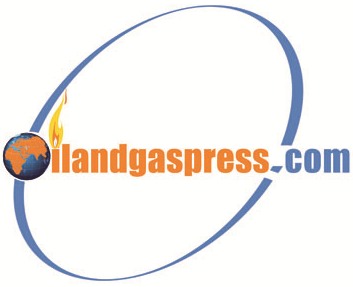 Oil and gas press covers, Energy, Climate, Renewable, Wind, Biomass, Sustainability, Oil Price, LPG, Solar, Marine, Aviation, Fuel, Hydrogen, Electric ,EV, Gas, News and Analysis