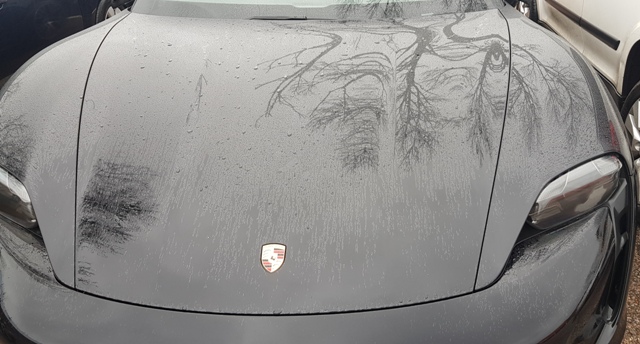 More Energy News today WTI Crude stood at $110.30/bl, U.S. Rig Count is up 7
Oil prices fell as US Federal Reserve increased interest rates once again. WTI for July delivery fell $8.03 to end the session at $109.56 a barrel. Brent for August settlement lost $6.69 to settle at $113.12 a barrel. Russia's invasion of Ukraine has compounded global price increases and helped to drive up the cost of everything from food to fuels globally.
---
The CEO of Eni, Claudio Descalzi, and the Director General of the United Nations Industrial Development Organization (UNIDO), Gerd Müller, have signed a joint declaration strengthening collaboration in areas of common interest, particularly in Africa. It isin line with SDG 9 (Industry, innovation and infrastructure).
The agreement signed at Eni's Research Center in San Donato Milanese focuses on developing initiatives to contribute to a just energy transition. The areas which the collaboration will focus on are new energy vectors for decarbonisation such as green hydrogen, renewables, energy efficiency, technical education, youth employment and the agricultural value chain. "UNIDO is a key partner for us, with whom we have been working for years to promote tangible sustainable development in countries of mutual interest, leveraging on the industrial sector that is at the heart of our collaboration. We are implementing projects that range from renewable energy to economic diversification, pooling experience, know-how and expertise. Today, our partnership is reinforced, with new and more ambitious goals," said Claudio Descalzi, CEO of Eni.
"We will strengthen cooperation to help achieve the goals and targets of the UN 2030 Agenda for Sustainable Development. We have areas of common interest like youth employment, green hydrogen and renewable energy. And our focus will be on industrial development in Africa", said Gerd Müller, UNIDO Director General. Read More
---

McDermott International welcomed key customers aboard its newly converted Amazon vessel for a christening ceremony in the port of Rotterdam, The Netherlands.
McDermott customers and executives gather to christen the Amazon vessel on June 16, 2022, at Rotterdam Port, The Netherlands.
As part of McDermott's global deepwater subsea strategy, the vessel has undergone a sophisticated conversion. The upgraded specifications enable highly automated operations, the production of hex joints from single or double joints using an onboard multi-joint facility and a pipe hold capacity of 10,000 metric tons. Its increased level of automation also enables a significant reduction in the crew numbers required to safely perform pipelay operations.
"Customers around the world are looking to this game changing vessel to deliver their ultra-deepwater projects," said Mahesh Swaminathan, Senior Vice President, Subsea and Floating Facilities. "The world-class pipeline system, installation versatility and advanced technology behind the upgrade significantly elevates its ability to efficiently deliver safe, quality-driven results."  The vessel is designed to be self-sufficient, allowing easy transition from project to project and providing pull through opportunities for the rest of the McDermott subsea fleet. Read More–>
---
Neste, Covestro and South Korean petrochemical company SK geo centric are cooperating to enable the production of a major polyurethane raw material based on renewable raw materials via mass balance. The cooperation will see Neste provide SK geo centric with renewable Neste RE™, an ISCC certified feedstock for polymers and chemicals made from 100% renewable raw materials such as waste and residue oil and fats. SK geo centric will process this feedstock into benzene at the company's facilities in South Korea and supply it to Covestro to use as raw material for methylene diphenyl diisocyanate (MDI) at its site in Shanghai, China. MDI is a key raw material for the manufacture of rigid polyurethane foam, which is a well-proven insulating material for buildings and used in the cold chain helping to save CO2 emissions and reduce energy consumption during its product life. The cooperation marks the start of possible future collaborations between the three companies, aiming at replacing fossil feedstocks by more sustainable ones in the production of polymers and chemicals in the APAC region and beyond.
"With renewable solutions available, we are now entering the phase of scaling up their usage in the chemical industry," says Mercedes Alonso, Executive Vice President, Renewable Polymers and Chemicals at Neste. "This will be crucial in replacing the vast amounts of fossil resources the industry is currently depending on. To make this ramp-up a success, we'll need to establish collaborations along the value chain – and this one between three sustainability-minded partners is a prime example of how the industry can do just that." Replacing the common crude oil based fossil feedstock with Neste RE provides a significant reduction in greenhouse gas (GHG) emissions, thereby improving the carbon footprint of the polyurethane raw materials produced by Covestro and of downstream industries. Neste RE is produced with renewable raw materials such as waste and residue oils and fats. Read More
---
ESL Shipping will become the world's first shipping company to start utilizing new low-emission Neste Marine™ 0.1 Co-processed marine fuel in its vessels in Finland and Sweden. The ISCC PLUS certified* marine fuel enables up to 80%** reduced greenhouse gas emissions over the life cycle compared to fossil fuels without compromising the product quality and performance.
ESL Shipping is the leading carrier of dry bulk cargoes in the Nordic and Baltic regions. Constantly in search of sustainable shipping solutions, ESL Shipping strives to minimize the adverse environmental impacts of its fleet.
"The co-processed marine fuel is something we have been waiting for a long time. ESL Shipping is committed to leading the way in reducing greenhouse gas emissions of the maritime industry, and we are now fortunate to be able to use this low-emission alternative without having to do any fleet modifications. We believe this is the right thing to do, and I'm convinced we in the Nordics are well-positioned to show the way for the global maritime industry," says Mikki Koskinen, Managing Director of ESL Shipping.
"Supporting the shipping industry towards carbon neutrality requires partnerships, all available solutions and further innovations. We are proud of the solutions we have provided to the global aviation and road transport sectors to reduce greenhouse gas emissions, and it is a big step for Neste to be able to offer similar solutions to maritime transport, too. After all, as 90% of world trade and 13% of global transport emissions are the result of the shipping industry, it needs lower-emission solutions that are available already today," explains Sveta Ukkonen, Head of Marine Fuels and Services at Neste.
Neste Marine 0.1 Co-processed marine fuel is currently in the piloting phase and it is produced at Neste's refinery in Porvoo, Finland, where part of the fossil raw materials have been replaced with renewable raw materials in the conventional refining process. The drop-in fuel can be taken in use without any fleet modifications as it has a similar composition to conventional bunker fuels.
The co-processed marine fuel is ISO 8217 compliant with consistent refined quality. The sustainability characteristics of the co-processed marine fuel are certified with International Sustainability and Carbon Certification (ISCC PLUS) with a mass balance approach. Read More
---
Lundin Energy AB to present guidance for the second half of 2022, where the Company will be renamed to Orrön Energy and contain only the renewables assets of Lundin Energy. A webcast presentation with a question and answer session will be held today at 17.00 CEST to present the guidance and give a corporate overview for Orrön Energy.
Company Strategy and Market outlook
Orrön Energy will be a pure play renewables company with high quality and low-cost renewables assets in the Nordics. Orrön Energy will have a strong portfolio of cash flowing assets, no debt and up to MUSD 180 of financial capacity to fund further growth and M&A. The demand for renewables in Europe is expected to grow significantly in the coming years, while power pricing is expected to remain strong. Not only is there significant investment and growth required in power generation and transmission, the technology to decarbonise energy systems is still in its infancy. Orrön Energy intends to take advantage of these opportunities; aiming to create value through the energy transition, with an acquisition and organic growth led strategy. Read More
---
KBR announced the arrival of its commercial cloud and mission service platform on the Federal Risk and Authorization Management Program (FedRAMP) Marketplace as FedRAMP Ready. KBR built the platform from the ground-up to support U.S. federal government departments and agencies. Known as KBR Vaault℠, the technology provides a variety of domain-specific solutions including public safety digital evidence management. This secure, cloud-based platform provides the U.S. government and commercial customers an integrated system that allows for rapid deployment and custom configuration.
"Fast and secure mobile communications are key to any mission and bolstering those technologies is always one of our customer goals," said Byron Bright, President of KBR Government Solutions. "KBR Vaault enables reliable remote monitoring and incident management support to customers during any contingency that may arise. When it matters most, KBR Vaault is simply a product you can count on."
FedRAMP is a joint U.S. government effort that establishes a public-private partnership to promote innovation and the advancement of more secure information technologies. KBR Vaault was approved in April 2022 as FedRAMP Ready at the High Baseline by the FedRAMP Program Management Office. This key designation enables KBR Vaault customers the assurance of thoroughly reviewed, cost-effective, and risk-based cloud services. The integrated technology solution is one of only 370 government cloud products on the FedRAMP Marketplace.
KBR Vaault for Public Safety Video Evidence specifically facilitates the secure collection, review, archival, and distribution of evidence collected by mobile users. Additionally, KBR Vaault allows for the consolidation, organization, retrieval, and search of video and audio data using cloud computing technologies.
As a part of this full life-cycle solution, KBR installs and provides all cameras, microphones and computer operations using a private secure network, a secure cloud application and data center services. This FedRAMP Ready offering enables remote monitoring, situational awareness, and incident management including the viewing and operation of live and recorded surveillance devices, anywhere and anytime, while within network connectivity.
The KBR Vaault team has key experience working with U.S. Army law enforcement across the U.S. and is known for working with its customers to lay the groundwork for dynamic, mission-critical systems and subsystems, no matter the need. Read More
---
Seaway 7 part of the Subsea 7 Group, announced that it has signed a letter of exclusivity, and is finalising a preferred bidder supply chain agreement, with ScottishPower Renewables for the East Anglia THREE offshore wind project.
East Anglia THREE is located approximately 70 kilometres from shore in the Southern North Sea and is one of the three consented offshore wind farm developments that form the East Anglia Hub, planned by ScottishPower Renewables. East Anglia THREE will contribute approximately 1,400 MW of a potential 3,000 MW of renewable energy generation capacity at East Anglia Hub.
Seaway 7's scope of work would include the transport and installation of 95 monopile foundations, associated seabed preparation and scour protection along with the engineering, supply and installation of the inner-array cables.
Execution of the scope would be led from Seaway 7's Aberdeen office. The project is expected to commence in 2022 with offshore work scheduled for 2024, subject to East Anglia THREE securing a final investment decision (FID) by ScottishPower Renewables. More
---
KBR, Inc. was awarded a 2022 Global Impact Award by the International Stability Operations Association (ISOA) for its role in Afghan Special Immigrant Visa (SIV) and Refugee Resettlement Operations (large company category). ISOA is an organization that strategically engages both government and private sectors in support of stability and peace operations throughout the world. Ella Studer, Senior Vice President of Readiness and Sustainment for KBR Government Solutions U.S., accepted the award on behalf of KBR at ISOA's awards dinner in Tysons, VA. The award recognizes KBR for its unprecedented contribution to the humanitarian effort, known as Operation Allies Welcome (OAW), following the collapse of the Afghanistan government in August 2021. KBR contributed to the massive effort in two indispensable ways: the rapid deployment of vital infrastructure across nine sites in the U.S. and Europe to support approximately 58,000 displaced Afghans, and the round-the-clock coordination and assistance of Afghan SIV applications. Read More
---
HSBC launches green personal finance in Egypt for its retail customers. This is the latest step in support of clients in their efforts to achieve a net zero-carbon future. HSBC Green Personal Finance offers a discount interest rate on standard personal financing products as well as flexible repayment terms. HSBC Green Personal Finance can only be used to purchase electric vehicles or solar panels for your home and for associated installation costs. "We all have a role to play in climate action and HSBC is mobilising finance to support our customers' transitions to net zero, providing competitively priced green finance to support the sustainability choices of our customers," said Nesreen Hafez, Head of Wealth and Personal Banking at HSBC Egypt.
"HSBC has set out an ambitious plan to unlock finance solutions that can support our customers in their energy transition. Our green finance products are designed to support the efforts of our customers to build a more sustainable lifestyle and the launch of HSBC Green Personal Finance supports the Egyptian Government's 2030 vision and its ambitious goal for renewables to make up 42% of the country's energy mix by 2035," Nesreen said. Read More
---
The Minister of Natural Resources of the Kurdistan Regional Government (KRG) has filed a civil suit against the Baghdad Minister of Oil, accusing him of sending emails and letters with the intention of intimidating international oil companies (IOCs) and interfering with the contractual rights of the IOCs and the KRG. The KRG has also filed a criminal complaint against a Director General in the Baghdad Ministry of Oil for allegedly abusing his power and position by intimidating and harassing the IOCs working in the Kurdistan Region of Iraq. Read More
---
Oil and Gas Blends
Units
Oil Price $
change
Crude Oil (WTI)
USD/bbl
$109.03
Down
Crude Oil (Brent)
USD/bbl
$112.26
Down
Bonny Light
USD/bbl
$126.04
Down
Saharan Blend
USD/bbl
$125.83
Down
Natural Gas
USD/MMBtu
$6.73
Down
OPEC basket 17/06/22
USD/bbl
$118.97
Down
At press time 20 June 2022
---
OPEC and the Ministry of Oil of Iraq have launched a history book titled 'OPEC 60 years and beyond: A story of courage, cooperation and commitment' in Baghdad.
The launch took place in the Al-Shaab Hall in the Bab Al-Muaatham district of the Iraqi capital – the site of the Organization's founding in September 1960. It was attended by several Iraqi Ministers, as well as senior officials from the Ministries of Oil and Culture.
The celebration's agenda included various cultural activities, such as traditional music from OPEC Member Countries including Iraq. The programme also featured a show of traditional Iraqi costumes, which was presented by the Iraqi Al Aziaa House in Baghdad.
The publication was prepared by the OPEC Secretariat to commemorate the Organization's 60th Anniversary. It aims to bring to a wider readership OPEC's history, its objectives and achievements over its first six decades.
The book is divided into two sections: 'Analyzing the 60 Years' and 'Cross Cutting Issues'. The first section conducts a thorough review of OPEC's history, including key events that predated its establishment, while the second part explores important topics for the Organization's mission and work, such as international dialogue and sustainable development.
At the launch, HE Ihsan Abdul Jabbar Ismaael, Iraq's Minister of Oil and Head of its Delegation to OPEC, said: "It is a great privilege to launch the special book commissioned for the 60th Anniversary of OPEC's founding. For Iraq, and the city of Baghdad in particular, we are delighted to be the site of the launch of this book."
Minister Ismaael in his remarks recalled the founding of OPEC in September 1960 in Baghdad, highlighting that the Organization came into existence as a result of the vision of its Founder Members.
"The fact that our country is the birthplace of OPEC is an enormous source of pride for all Iraqis. We are proud of our role as a Founder Member; as a constructive force throughout the Organization's history; a consensus forger and bridge builder," the Minister stated, adding, "We are pleased that the Iraqi Government has sponsored this book and hope it will be a useful reference tool for future generations who seek to acquaint themselves better with our Organization." Read More
---
OPEC Secretary General, HE Mohammad Sanusi Barkindo, participated in the Sixth edition of Iraq Energy Forum in Baghdad, Iraq.
The event is planned for 18 to 20 June 2022 under the theme "Global Energy Security in Times of Conflict and Uncertain Economic Recovery."
The Secretary General's participation included delivering a keynote address at the Forum's opening and taking part in a plenary session to discuss energy security and stability in the global oil market.
In his address, the Secretary General thanked the Organizers for the invitation to participate in the leading energy gathering, highlighting its timeliness and importance given recent industry developments.
"Since I attended the first iteration of this event in 2016, this Forum has gone from strength to strength to become an influential event, not only for Iraq, but for the entire Middle East region. It continues to attract leading energy figures from across the global industry," Barkindo added.
"The unity, peace, stability, economic growth and prosperity of Iraq and its people is of a fundamental importance to OPEC," the Secretary General stated.
Barkindo underscored the vital role that cooperation and multilateralism can play in the future of OPEC and the energy industry. He said that it is important to recognize there is no one-size-fits all pathway and we need to take an all-options approach, an all-solutions approach, and an all-technologies approach. Read More
---
OPEC Secretary General, HE Mohammad Sanusi Barkindo, participated in a symposium organized by the University of Dundee and the Centre for Energy, Petroleum, Mineral Law and Policy (CEPMLP), together with White & Case LLP, in London, UK.
The Symposium was titled 'Quo Vadis? – Oil and Gas in the 21st Century, Charting New Directions for the Oil and Gas Industry after COP26'.
In his remarks, the Secretary General underlined the importance and timeliness of the gathering given recent industry developments, and thanked Professor Peter Cameron, Director of CEPMLP, and all those involved for the invitation.
On the Symposium's theme, Barkindo recalled recent events related to climate change discussions, including the Paris Agreement and the announcement of the Glasgow Climate Pact at COP26 last year, with the US back at the multilateral table.
"This was all encouraging [COP26], given the pressing need to reduce global emissions, alleviate energy poverty, counter the impacts of the COVID-19 pandemic and find a sustainable way forward that leaves no country, industry or peoples behind," he added.
The Secretary General noted, however, that talks around energy, climate, and sustainable development continues to be extremely emotive and not as broad as one might hope. He stressed that the conversation must be global, inclusive, fair, scientific and based on facts, not emotions. Read More
---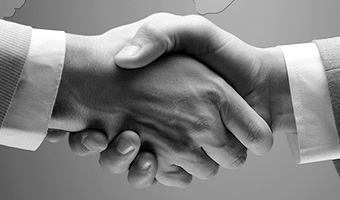 OPEC Secretary General, HE Mohammad Sanusi Barkindo, congratulated HE Dr Mohammed Bin Hamad Al-Rumhy on completing his tenure as Minister of Energy and Minerals of the Sultanate of Oman. In a letter addressed to the Minister, the Secretary General said: "You are a veteran and icon of the oil and gas industry and have served your country with distinction over the years." "Longevity is one of those most valuable of attributes in public service. To serve as Minister since 1997, for 25 years, is an incredible feat and speaks volumes of the extraordinary array of natural gifts you possess," Barkindo added. Oman is a participant of the landmark Declaration of Cooperation between OPEC and non-OPEC oil-producing countries, which was signed in December 2016 in the interest of sustainable stability in the global oil market. Read More
---
---
U.S. Rig Count is up 7 from last week to 740 with oil rigs up 4 to 584, gas rigs up 3 to 154 and miscellaneous rigs unchanged at 2.
Canada Rig Count is up 15 from last week to 156, with oil rigs up 10 to 104, gas rigs up 5 to 52.
Region
Period
Rig Count
Change from Prior
U.S.A
17 June 2022
740
+7
Canada
17 June 2022
156
+15
International
May 2022
817
+11
Baker Hughes
---
Saudi Arabia has approved a memorandum of understanding (MoU) with Iraq, under which Saudi Arabia would provide electricity to Iraq. The agreement was approved at meeting of the Saudi cabinet (pictured) on Tuesday, chaired by King Salman bin Abdulaziz Al Saud. According to the state-controlled Iraqi News Agency (INA), the routes of the new lines have already been decided, INA quotes Iraqi Electricity Minister, Adel Karim, as saying that the link will be completed within two years. Read More
---
Leonid Mikhelson, Chairman of the Management Board of NOVATEK, and Alexey Miller, Chairman of the Management Committee of Gazprom, signed an Agreement on Cooperation in Sustainable Development of the Russian Federation Arctic Zone.
The parties intend to cooperate in environment protection, biodiversity preservation, environmental monitoring, standardization in the area of environmental safety, hydrogen energy and support of the indigenous peoples of the North. "Our companies join their efforts to maintain biodiversity and minimize negative impact on the Arctic ecosystem," noted Leonid Mikhelson, NOVATEK's Chairman of the Management Board. "Joint activities with Gazprom under this agreement will focus on arranging continuous monitoring of pinniped habitats in the Ob Bay and the Northern Sea Route water area. Cooperation of major subsoil users in the Russian Arctic will foster preservation of the region's ecosystem, its social and economic development." Read More
---
The board of Saudi Electricity Company (SEC) has appointed Khalid Hamad Algnoon as the CEO of the state-owned firm.
The appointment is effective today (June 20), the company said in a disclosure on the Saudi Stock Exchange (Tadawul). Al Gnoon, which holds a master's degree in business administration from Ireland's Dublin University, was previously appointed acting CEO to replace Fahad bin Husseein Al-Suaidiri, who had quit the company for "private reasons". The new CEO has more than 35 years of engineering and administrative experience. Read More
---
Around the world, pain is felt at the pump
Across the globe, drivers like Mueller are rethinking their habits and personal finances amid skyrocketing prices for gasoline and diesel, fueled by Russia's war in Ukraine and the global rebound from the COVID-19 pandemic. Energy prices are a key driver of inflation that is rising worldwide and making the cost of living more expensive.
A motorcycle taxi driver in Vietnam turns off his ride-hailing app rather than burn precious fuel during rush-hour backups. A French family scales back ambitions for an August vacation. A graphic designer in California factors the gas price into the bill for a night out. A mom in Rome, figuring the cost of driving her son to camp, mentally crosses off a pizza night. Read More
---
Petroliam Nasional Bhd (Petronas) launches a new company GENTARI Sdn Bhd to boost the commercialisation and adoption process of clean energy in Malaysia. The new entity aims to deliver a suite of renewable energy, hydrogen and green mobility solutions that are safe, responsible, cost-optimised, and emissions-abated by applying an integrated approach across the clean energy value chain for customers globally. Read More
---
CrossBoundary Energy Access (CBEA), the Nairobi-based project finance facility for mini-grids, has raised US$25 million from ARCH Emerging Markets Partners, Bank of America, and Microsoft Climate Innovation Fund to back solar energy projects across Africa.
The new investment will leverage an additional US$25 million funding in senior debt to deploy a total of US$50 million of capital into CBEA's future pipeline of solar-powered mini-grids. CBEA targets to deploy a total amount of US$150 million over the next two years to bring renewable energy to one million people in Africa.
CBEA's mini-grids combine solar and batteries to provide grid-quality power to households and businesses around the clock. These near-term projects will enable residential and small business owners to access clean electricity for the first time. Read More
---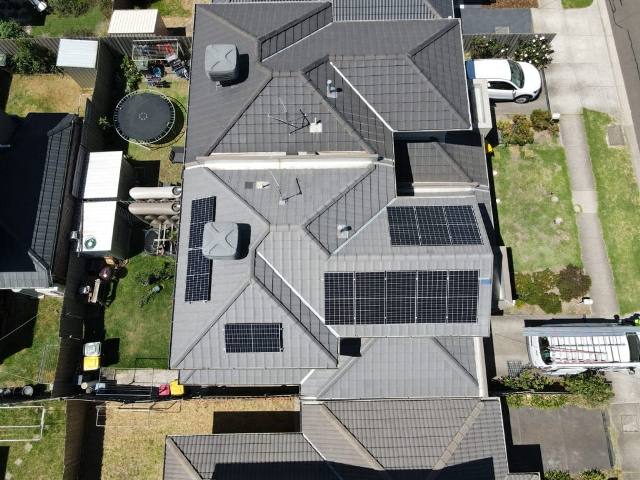 JinkoSolar, announced that its Malaysia factory has become its first overseas "RE100 factory" fully powered by renewables. 100% of the electricity consumed in production and operation activities supporting roughly 7GW vertically integrated solar cell-module capacity is supplied by green electricity.
There are two main methods of using clean electricity to ensure the factory is completely powered by renewable sources, ie, external procurement and in-house solar rooftop installation. External procurement is achieved through utility-scale power purchase agreements (PPAs) with local grid or hyperscale operators buying the output of generators of hydro and solar power. The annual purchase of approximately 0.44 billion kWh is making the Malaysia factory one of the largest solar corporate buyers of renewable energy in Southeast Asia. Rooftop solar power is expected to be installed on its roofs by the end of 2022.
At full production capacity, the annual power consumption of this factory is expected to be about 335 million kWh and its average annual carbon dioxide emissions are expected to be reduced by about 214,200 tons.
"This is another important milestone on Jinkosolar's journey to fully power all its operations with clean power. It also provides a timely reminder of the critical role a solar pioneer company like Jinkosolar plays in leading a society-wide transition to renewable energy," said Dany Qian, VP of Jinkosolar, "We will always make our biggest impact on the environment by providing customers with technology that enables them to reduce their carbon footprint. Our clean power pursuit reflects the shared values ​​of our customers, partners and investors." Read More
---
COP President Alok Sharma will travel to South Africa this week (19-21 June) as work continues to support the implementation of the South Africa Just Energy Transition Partnership (JETP) announced at COP26 last year. During his visit, the COP President will meet with South African government ministers, communities, business leaders and officials involved in delivering a just energy transition for South Africa – discussing the opportunities and challenges presented by such a transition, and how the partnership can support them to accelerate a move to renewable energy. The South Africa Just Energy Transition Partnership is a long term political agreement between South Africa and an International Partner Group (IPG) of countries, comprising the UK, US, France, Germany, and the EU. The country-led Partnership aims to accelerate the decarbonisation of South Africa's economy, with a focus on bolstering the electricity system and a move away from coal that will help the country achieve its ambitious goals set out in their Nationally Determined Contribution (NDC). Read More
---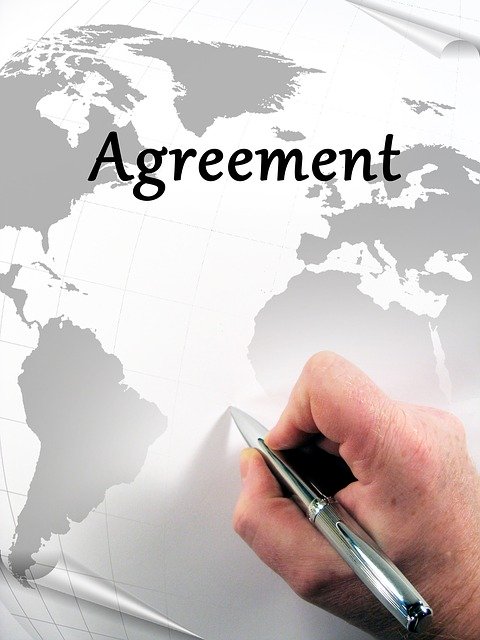 Targa Resources Corp. and Lucid Energy Group, a leading privately held natural gas processor in the Permian Basin, announced a definitive agreement under which a wholly-owned subsidiary of Targa will acquire Lucid Energy Delaware, LLC ("Lucid") from Riverstone Holdings LLC ("Riverstone") and Goldman Sachs Asset Management ("Goldman Sachs"), for $3.55 billion in cash.
Lucid provides natural gas gathering, treating, and processing services in the Delaware Basin, including approximately 1,050 miles of natural gas pipelines and approximately 1.4 billion cubic feet per day ("Bcf/d") of cryogenic natural gas processing capacity in service or under construction located primarily in Eddy and Lea counties of New Mexico. Lucid's Delaware Basin footprint overlays some of the most economic crude oil and natural gas producing acreage in North America. Current rig activity supports over 20 years of drilling inventory on Lucid's greater than 600,000 dedicated acres, which are further supplemented by significant volumes subject to minimum volume commitments. Lucid's assets are anchored by long-term, fixed-fee contracts and acreage dedications from a diverse set of high-quality customers. Approximately 70 percent of current system volumes are sourced from investment grade producers.
Targa's standalone 2022 financial and operational outlook has continued to improve given the strength of commodity markets and producer activity levels. The Company now estimates full year standalone adjusted EBITDA to be between $2.675 billion and $2.775 billion and reported year-end leverage ratio of about 2.7 times. Targa's updated financial expectations assume natural gas liquids ("NGL") composite prices average $1.05 per gallon, crude oil prices average $100 per barrel and Waha natural gas prices average $6.00 per million British Thermal Units ("MMbtu") for the remainder of 2022. Read More
---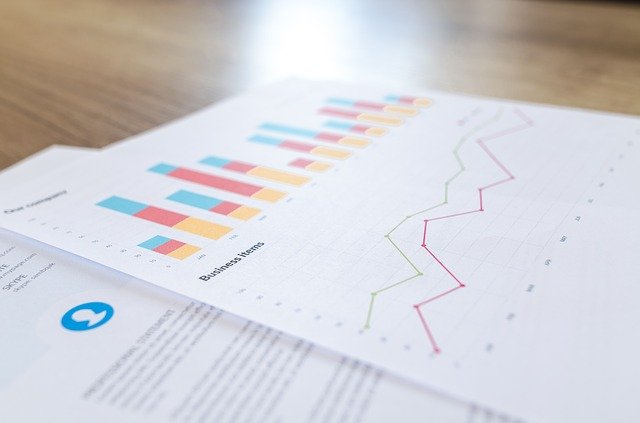 Centurion Group published its statutory financial results for the year ended 31 December 2021.
FINANCIAL HIGHLIGHTS FROM FY'21 YEAR END STATUTORY ACCOUNTS:
Group revenue increased by 35% to $398.4m (2020: $295.0m)
Gross profit before exceptional and adjusting items increased by 42% to $99.1m (2020: $69.7m)
Gross margin before exceptional and adjusting items increased by 25.3% (2020: 23.6%)
Group EBITDA increased by 37.4% to $64.7m (2020: $47.1m)
Group adjusted profit after tax of $3.8m, a significant improvement on 2020's adjusted loss after tax of $10.6m
Leverage (net debt: EBITDA) of 2.2x significantly reduced from 2020: 2.9x and this is after funding $26.4m in capital expenditure and $55.6m for acquisitions
Strong financial position with available committed bank facilities and cash and cash resources of $88.1m at 31 December 2021
2021 has been a year of significant strategic progress in which we have delivered a strong financial performance, increasing both revenue and EBITDA, whilst investing and reducing leverage.
STRATEGY
Centurion's strategy created a strong foundation that enabled the Group to successfully navigate the COVID-19 pandemic and drive the Group's return to growth. We have continued to focus on three strategic pillars:
Increase scale and diversification
Accelerate cross-selling and differentiation
Add more technical and environmentally sustainable offerings
During 2021, the Group continued to implement its acquisition strategy and acquired three businesses to enhance its scale and geographic reach whilst adding more technical and environmentally sustainable offerings. Read More
---
---
OilandGasPress Energy Newsbites and Analysis Roundup |Compiled by: OGP Staff, Segun Cole @oilandgaspress.
Disclaimer: News articles reported on OilAndGasPress are a reflection of what is published in the media. OilAndGasPress is not in a position to verify the accuracy of daily news articles. The materials provided are for informational and educational purposes only and are not intended to provide tax, legal, or investment advice.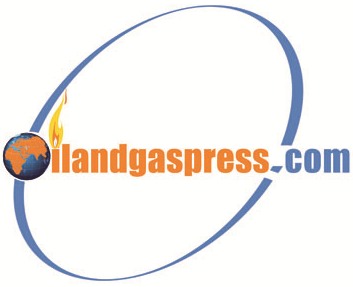 Oil and gas press covers, Energy, Climate, Renewable, Wind, Biomass, Sustainability, Oil Price, LPG, Solar, Marine, Aviation, Fuel, Hydrogen, Electric ,EV, Gas, News and Analysis