News Digest, Energy, Oil and Gas, 24th Jan. 2022. OPEC daily basket price stood at $87.46 a barrel on Fri., 21 January 2022
West Texas Intermediate crude for February delivery, which expired Thursday, fell 6 cents to settle at $86.90 a barrel in New York. Brent for March settlement fell 6 cents to $88.38 a barrel
---
HYON AS (HYON), the provider of zero-emission maritime hydrogen bunkering solutions, whose majority owners include Nel ASA, Norwegian Hydrogen AS and Saga Pure ASA, announces the successful completion of a private placement of NOK 50 million, valuing the company at NOK 130 million. The company has an intention to have its shares shortly admitted to trading on Euronext Growth.HYON has completed a private placement of 21,367,521 shares at a price of NOK 2.34 per share raising gross proceeds of NOK 50 million. The private placement values the company, based on the shares outstanding following the private placement and the offer price, at approximately NOK 130 million. Read More
---
Lundin Energy AB announce that as at 31 December 2021, its proved plus probable net reserves (2P reserves) are 639 million barrels of oil equivalent (MMboe1,2) and its proved plus probable plus possible net reserves (3P reserves) are 799 MMboe. 2P reserves plus best estimate net contingent resources (total resources) are 1,019 MMboe, with a total resource replacement ratio3 for 2021 of 202 percent. Lundin Energy's 2P reserves include a positive revision of 39 MMboe, and the 3P include a positive revision of 44 MMboe compared to year end 2020. The best estimate net contingent resources (2C resources) as at 31 December 2021 are 380 MMboe, which is an increase of 105 MMboe from year end 2020. The total resources as at 31 December 2021 are 1,019 MMboe, which reflects additions of 144 MMboe from year end 2020, including asset acquisitions. Read More
---
Baker Hughes is working to apply the technical knowledge and expertise it has developed over many years of helping to decarbonize the oil and gas industry to industries such as cement and steel production. Nikhil Khurana, the company's Decarbonization Engagement Leader, acknowledges the cost constraints on cement, saying, "If you consider that producing one ton of clinker generates 0.8 ton of CO2, the abatement cost of creating green cement today is around $100 per ton. So, the price of cement would have to increase by around $80-$100 per ton — or double its current price." Read More
---
Shell has acquired 100% of solar development company solar-konzept Italia Srl (SKI) from solar-konzept International GmbH. The acquisition increases Shell's solar development pipeline in Italy to approximately 2GW and supports Shell's global ambition to supply customers with renewable power. Marco Marsili, Shell's VP Italy and Country Chair said "Italy is a priority market for Shell's Renewables & Energy Solutions business. The acquisition of SKI aligns with Shell's strategy for integrated power delivery in Italy. Integrated power is key driver in our Powering Progress strategy and commitment to achieve net zero by 2050. We will also continue to work with national and regional authorities to support the Italy's energy transition." Read More
---
Rosneft and St. Petersburg International Mercantile Exchange (SPIMEX) signed a Cooperation Agreement. The document was signed by Rosneft Chief Executive Officer Igor Sechin and SPIMEX President Alexei Rybnikov. The Agreement provides for cooperation between the parties in the area of carbon management and development of exchange trade in carbon units resulting from the implementation by Rosneft of projects to reduce greenhouse gas emissions. As part of cooperation, the Company and SPIMEX will explore an opportunity of holding test auctions of Rosneft carbon units. The Agreement provides for development and introduction of new tools for exchange trading in low-carbon oil and petroleum products. In addition, the Company and the Exchange will work together to create a Russian benchmark for hydrocarbons (oil, petroleum products, natural gas, LNG) with low carbon intensity. The Agreement will help achieve the Net Zero goal by 2050, which is enshrined in the new strategy Rosneft-2030. The Company highly appreciates the prospects of the carbon market and intends to actively participate in the development of the Russian exchange trading mechanism. Read More
---
Bentley Motors is celebrating a milestone achievement, having been recognised for the eleventh consecutive year as a UK Top Employer by the internationally-acclaimed Top Employers Institute. In another year that has proven challenging for so many organisations, Bentley's approach to employee wellbeing, values, ethics and integrity was commended by the Institute, alongside Bentley's focus on sustainability, digitalisation and diversity and inclusion. The award is based upon a comprehensive review of the business which highlighted Bentley's innovative and compelling approach to its employees' own "Extraordinary Journeys", as well as Bentley's own progressive strategic ambitions for the future. The annual international research – undertaken by the Top Employers Institute – recognises leading employers around the world that provide excellent working conditions, make every effort to continuously enhance recruitment processes and nurture and develop talent throughout all levels of the business.
Bentley's emphasis on becoming an employer of choice forms a key part of the company's Beyond100 strategy. The aim, to lead sustainable luxury mobility, is underpinned by ambitious targets that include becoming end-to-end carbon neutral and exclusively manufacturing battery electric vehicles by 2030. Read More
---
Trillion Energy International Inc. announced proposed merger and continuation to redomicile from Delaware to a British Columbia corporation has been completed and is now effective. As noted in prior releases, the Company considers the move fundamental to reducing costs and regulatory filings and is pivotal to securing a brokered financing with a Canadian investment bank to fund development of its SASB Gas field. This redomicile of Trillion to Canada will streamline the activities required to drill and produce the SASB gas field.
The process to redomicile has been completed by way of (a) completion of a plan of merger from the State of Delaware into our British Columbia subsidiary (the "Continuance"), and (b) concurrently completing an amalgamation with that subsidiary under the laws of British Columbia (the "Amalgamation") and together with the Continuance, the ("Repatriation Transaction"). Read More
---
Commodity Prices
Units
Price $
change
Crude Oil (WTI)
USD/bbl
$85.17
Up
Crude Oil (Brent)
USD/bbl
$88.03
Up
Bonny Light
USD/bbl
$89.03
Down
Natural Gas
USD/MMBtu
$3.89
Down
OPEC basket 21/01/22
USD/bbl
$87.46
Down
At press time 24th January 2022
---
The Alliant Energy Corporation (NASDAQ: LNT) Board of Directors today declared a quarterly cash dividend of $0.4275 per share payable on February 15, 2022, to shareowners of record as of the close of business on January 31, 2022. Dividends on common stock have been paid for 305 consecutive quarters since 1946. Read More
---
KBR (NYSE: KBR) announced today it has been awarded an engineering contract by Biojet AS for a concept study for its renewable energy facility in Ringerike, Norway. Under the terms of the contract, KBR will perform technology evaluations, early engineering and project development for Biojet's project to convert forestry residues to renewable and sustainable green fuels. "KBR is pleased to support Biojet in their mission to provide the European market with renewable and sustainable fuels by 2026," said Jay Ibrahim, President – Sustainable Technology Solutions. "This award aligns with KBR's focus on combatting climate change and affirms our position as a leader in the sustainable biofuels arena." For over 10 years, KBR has developed and/or designed dozens of renewable and sustainable fuels projects across the globe. Read More
---
Eni and Point Resources Holding, a HitecVision portfolio company, owning respectively of 69.85% and 30.15% of Vår Energi AS, announce today the intention to launch an initial public offering for Vår Energi and for the company to apply for a listing on Oslo Børs (the "IPO"). The IPO will provide access to the Norwegian and international capital markets, allow the Company to diversify its ownership structure and create a strong long-term shareholder base. Read More
---
COP26 President warns Glasgow Climate Pact will remain words on a page unless countries deliver on their promises COP26 President Alok Sharma is to deliver a major speech at Chatham House setting out the UK's priorities for its COP Presidency year. Read More
---
The city of Xi'an's geothermal district heating in Shaanxi Province China serves as an example of the country's decarbonization plans.
Over a year ago, so China.org.cn, China declared to the world that it would strive to peak its carbon dioxide emissions before 2030 and achieve carbon neutrality before 2060. Behind this solemn commitment, a wide-ranging and profound economic and social transformation has taken shape. Various levels of government are adopting low-carbon policies tailored to local conditions, and industries are exploring their own green development paths, making concerted efforts to achieve the ambitious goals. This includes green heating, green power and green logistics.
For green heating, geothermal plays a specifically important role, as highlighted by the example of Xi'an, capital of northwest China's Shaanxi Province. It was a freezing midwinter day in Xi'an, as Zhao Haiyan, 45, wore just a T-shirt and shorts at her home in Lintong, a suburban district of Xi'an as the temperature indoors reached 26 degrees Celsius. Read More
---
TotalEnergies and its partner CMA CGM, have launched Marseilles' inaugural ship-to-containership Liquefied Natural Gas (LNG) bunkering operation in the Port of Marseille Fos, Southern France. CMA CGM BALI, a 15,000 TEU1 LNG-powered containership is deployed on the MEX 1 service, connecting Asia and South Europe. She has been refuelled by TotalEnergies' Gas Vitality, the first LNG bunker vessel based in France, with around 6,000m3 of LNG, by means of a ship-to-ship transfer alongside the Eurofos container terminal, while the containership carried out cargo operations simultaneously. The Gas Vitality is TotalEnergies' second chartered LNG bunker vessel and owned by Mitsui O.S.K. Lines, Ltd (MOL). This entire operation underlines a solid collaborative teamwork across the French maritime industry including the involvement of local port authorities to enable the vessels' safe operatorship, and the commitments of all the parties to support the growing role of LNG in the shipping's energy transition. Read More
---
---
Anesco has developed a trio of solar farms in The Netherlands for Shell Renewables and Energy Solutions, a business of Shell that invests in new and fast-growing segments of the energy industry. The first, a 12MWp array in Emmen, in the province of Drenthe in the northeast of the Netherlands, is situated on the site of a former gas works. It was completed by Anesco's EPC team in tandem with the build of a 14MWp solar farm, located near to the town of Heerenveen, in the province of Friesland. While the third is a 30MWp solar installation in Sas Van Gent, located on a former industrial site, in the province of Zeeland. Read More
---
A unit of state energy company Kuwait Petroleum Corporation has discovered natural gas condensate at its offshore blocks in Indonesia.
According to Kuwait Foreign Petroleum Exploration Co. (KUFPEC) the discovery was made "through the successful drilling of the Anambas-2X well in 288 feet (88 meters) of water." This is company's first discovery at an offshore block, it said in a statement on Sunday. Read More
---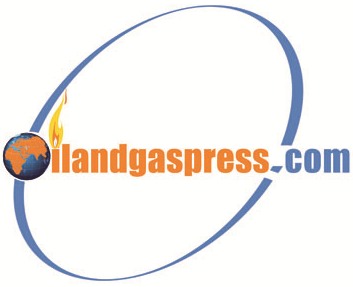 OilandGasPress Energy Newsbites and Analysis Roundup |Compiled by: OGP Staff, Segun Cole @oilandgaspress.
Disclaimer: News articles reported on OilAndGasPress are a reflection of what is published in the media. OilAndGasPress is not in a position to verify the accuracy of daily news articles. The materials provided are for informational and educational purposes only and are not intended to provide tax, legal, or investment advice.