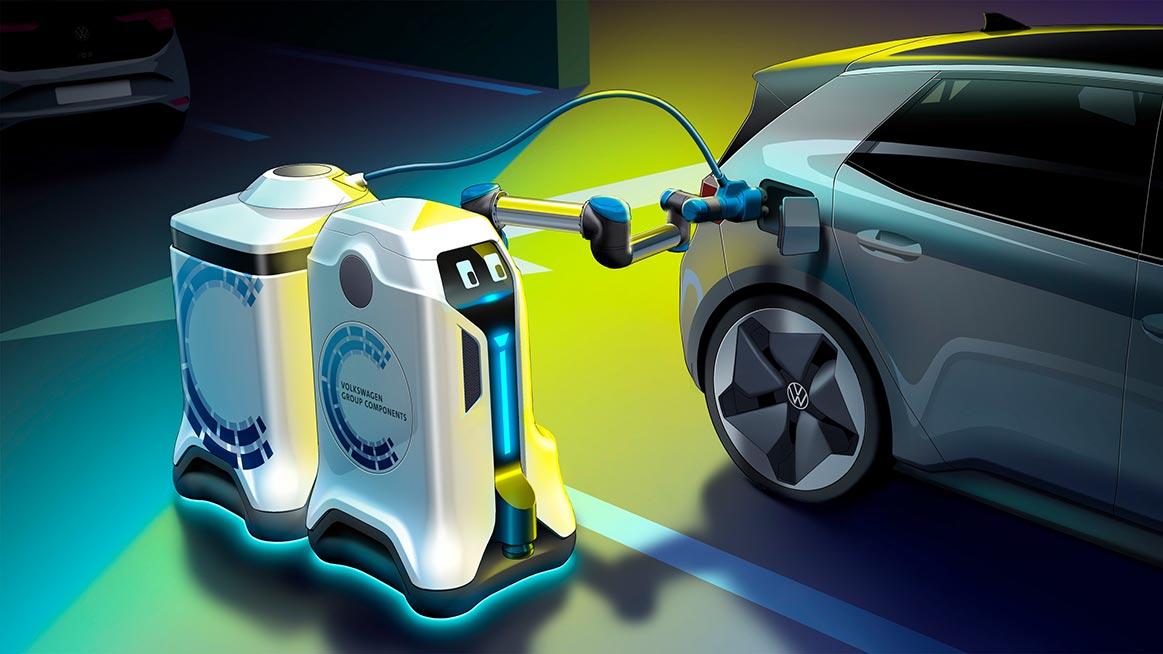 Volkswagen's technology roadmap for batteries and charging up to 2030
The Volkswagen Group presented its technology roadmap for batteries and charging up to 2030 today on its first Power Day. The goal of the roadmap is to significantly reduce the complexity and cost of the battery in order to make the electric car attractive and viable for as many people as possible. At the same time, the Group is aiming to secure the supply of battery cells beyond 2025. In Europe alone, six gigafactories with a total production capacity of 240 GWh are to be established by the end of the decade.
---
Volkswagen is also vigorously pursuing expansion of the public fast-charging network globally. With this in mind, cooperations have been agreed in Europe with the energy companies BP (Great Britain), Iberdrola (Spain) and Enel (Italy).
---
Highlights:
Unified cell and synergies reduce battery costs by up to 50 percent
Six gigafactories with a total production capacity of 240 GWh secure battery supply in partnership model
"Northvolt Ett" in Skellefteå (Sweden) to be expanded up to 40 GWh
Salzgitter planned as second gigafactory with a production capacity of up to 40 GWh
Integration of the value chain: collaboration with suppliers to be intensified to recycle up to 95 percent of raw materials
18,000 fast-charging points: European network to be expanded five-fold with partners
Energy eco system: energy management to become a new business sector
Staggered investments with partners are being sought to maintain strategic financial targets
"We aim to reduce the cost and complexity of the battery and at the same time increase its range and performance", says Thomas Schmall, Volkswagen Group Board Member for Technology. "This will finally make e-mobility affordable and the dominant drive technology."
---
"E-mobility has become core business for us. We are now systematically integrating additional stages in the value chain. We secure a long-term pole position in the race for the best battery and best customer experience in the age of zero emission mobility", says Herbert Diess, Chairman of the Board of Management of the Volkswagen Group.
---
Cross-brand responsibility for this technology roadmap will lie with Volkswagen Group Components led by Thomas Schmall, Member of the Board of Management of Volkswagen Group for Technology, and CEO of Volkswagen Group Components.
---
Information Source: Read Full Release ..–>
---
Press release by: