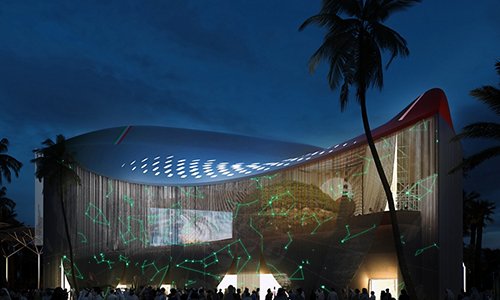 Winning idea envisions a new life for Eni's installation at Expo Dubai
Eni and the Maker Faire Rome (MFR) – The European Edition, in partnership with Carlo Ratto Associati and the Dubai Institute of Design and Innovation (DIDI), announce the winner of the innovative workshop "Braiding the Future," the initiative opened to the students of the institute aimed at finding potential, original ideas for the recycling of Eni's installation at Expo 2020 Dubai, Italian Pavilion.
---
The selected idea, which will be digitally displayed at the Italian Pavillon, in the area dedicated to Eni, has been named Wastology. It is an object that allows the repurposing of organic waste by composting it in your own kitchen. The compost is used, in the upper part of the structure, to nourish the plants, which grow thanks to the support offered by the PVC sections obtained from the lianas, the "main feature" of the installation. Wastology fully reflects the idea of "circularity" that was proposed as a challenge to the workshop participants.
---
Information Source: Read Full Release ..–>
---