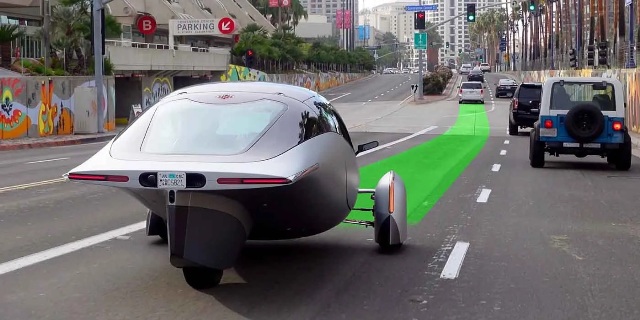 Aptera to Integrate Driver Assistance System in its solar electric vehicles
Aptera announced that it will integrate openpilot™, the number one ranked driver assistance system by Consumer Reports, in its solar electric vehicles. This move will allow Aptera drivers to enjoy road trips with openpilot™'s advanced features including adaptive cruise control, lane centering, and forward collision warning. The driver monitoring system will ensure that drivers remain attentive while using the system.
With this announcement, Aptera is joining the open-source community in an exciting way. As part of this community, Aptera engineers will create and maintain the vehicle-specific code to interface with the rest of the openpilot™ code base alongside developers around the world. This collaboration will improve the autonomous driving system for everyone, and Aptera is proud to be a part of it. The code that makes up openpilot™ can be viewed on GitHub.
Openpilot™, created by comma.ai, is not affiliated with Aptera. Comma has built a fleet of thousands of drivers who have driven over 50 million miles autonomously. It is the only consumer system available, besides Tesla, that stops for red lights and stop signs while using 1/10th the power. Aptera drivers equipped with openpilot™ will have virtually no efficiency loss, a significant advantage in line with Aptera's mission to build the most efficient vehicle on the planet.
Openpilot™ utilizes state-of-the-art machine learning to learn how humans drive. It is an end-to-end system, meaning camera data is sent into the driver model and a driving path is sent to the vehicle. This allows the system to adapt to many nuances of the road that humans react to every day, such as moving away from semi-trucks on the highway or staying correctly positioned on roads with no lane lines. As the system improves, Aptera vehicles will be able to take exits and suggest lane changes to follow the navigation route.
---
Information Source: Read More "
Energy Monitors , Electric Power , Natural Gas , Oil , Climate , Renewable , Wind , Transition , LPG , Solar , Electric , Biomass , Sustainability , Oil Price , Electric Vehicles,