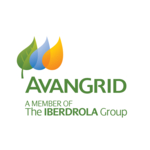 AVANGRID Recognized Among World's Most Sustainable Companies in S&P Global 2023 Sustainability Yearbook
Company is one of only two U.S. electric utilities to be named to prestigious list
ORANGE, Conn.–(BUSINESS WIRE)–AVANGRID, Inc. (NYSE: AGR), a leading sustainable energy company and member of the Iberdrola Group, has announced it is one of two U.S. electric utilities to be named to the 2023 Sustainability Yearbook, S&P Global's annual and comprehensive listing of the world's most sustainable companies. This is the company's third consecutive year appearing on the prestigious list.
"AVANGRID has and continues to demonstrate leadership in all aspects of ESG," said Pedro Azagra, CEO of AVANGRID. "We believe that our strong track record of ESG commitments and execution against our goals ensures that we are a key company to lead the clean energy transition. We also benefit from the leadership Iberdrola, whose expertise is illustrated by their rank within the top 5% of S&P Global ESG Scores in the 2023 Yearbook. Our commitment to sustainability influences all of our actions, investments and strategies."
To be included in the Yearbook, companies are assessed using the industry specific Corporate Sustainability Assessment (CSA) questionnaire and methodology reflecting a company's score compared to its industry peers. Companies must be in the top 15% of their industry and achieve an S&P Global Sustainability Score within 30% of their industry's top-performing company. AVAGNRID's earned a CSA score that is in the 90th percentile relative to peers and is two times the electric utility average. AVANGRID earned an overall ESG score of 75 out of 100.
The 2023 edition of the Yearbook is the result of the analysis of 61 different industries and a detailed assessment of more than 7,800 companies, for which more than 14 million data points were collected. The results of this assessment help investors identify companies that are successfully addressing the opportunities and risks of the global sustainability challenge.
"AVANGRID continuously demonstrates that clean energy is not just a beneficial outcome for the environment, but also for society," said Laney Brown, vice president of sustainability at AVANGRID. "Our ESG position is not new, and we're proud of what we've accomplished—we are consistently recognized for our governance and compliance work, we've maintained emissions intensity levels that are six-times lower than the US average for more than six years, and we're aggressively moving forward with carbon reduction. Being named a Yearbook member is an honor and demonstrates our actions are making an impactful difference."
AVANGRID's sustainability strategy is organized into five key areas of focus:
Reducing the company's carbon footprint;
Conscious action on social investment;
Creating a more sustainable and diverse supply chain;
Investing in its people; and
Operating with the highest ethical and governance standards.
The full Sustainability Yearbook 2023 is available at www.spglobal.com/esg/csa/yearbook/ and AVANGRID's ESG rating can be found here.
About AVANGRID: AVANGRID, Inc. (NYSE: AGR) aspires to be the leading sustainable energy company in the United States. Headquartered in Orange, CT with approximately $40 billion in assets and operations in 24 U.S. states, AVANGRID has two primary lines of business: Avangrid Networks and Avangrid Renewables. Avangrid Networks owns and operates eight electric and natural gas utilities, serving more than 3.3 million customers in New York and New England. Avangrid Renewables owns and operates a portfolio of renewable energy generation facilities across the United States. AVANGRID employs more than 7,000 people and has been recognized by JUST Capital in 2021, 2022 and 2023 as one of the JUST 100 companies – a ranking of America's best corporate citizens. In 2023, AVANGRID ranked first within the utility sector for its commitment to the environment. The company supports the U.N.'s Sustainable Development Goals and was named among the World's Most Ethical Companies in 2022 for the fourth consecutive year by the Ethisphere Institute. AVANGRID is a member of the group of companies controlled by Iberdrola, S.A. For more information, visit www.avangrid.com.
Contacts
MEDIA:
Sarah Warren
sarah.warren@avangrid.com
585-794-9253