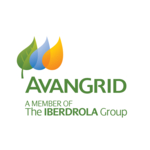 AVANGRID's NECEC Project May Lawfully Proceed
ORANGE, Conn.–(BUSINESS WIRE)–The following is a statement from Scott Mahoney, Senior Vice President – General Counsel at AVANGRID regarding today's decision by a Cumberland County jury:
"The jury's unanimous verdict affirms the prior rulings of the Maine Supreme Judicial Court that the New England Clean Energy Connect (NECEC) project may lawfully proceed. Even after repeated delays and the costs caused the change in law, the NECEC project remains the best way to bring low-cost renewable energy to Maine and New England while removing millions of metric tons of carbon from our atmosphere each year."
About AVANGRID: AVANGRID, Inc. (NYSE: AGR) aspires to be the leading sustainable energy company in the United States. Headquartered in Orange, CT with approximately $41 billion in assets and operations in 24 U.S. states, AVANGRID has two primary lines of business: networks and renewables. Through its networks business, AVANGRID owns and operates eight electric and natural gas utilities, serving more than 3.3 million customers in New York and New England. Through its renewables business, AVANGRID owns and operates a portfolio of renewable energy generation facilities across the United States. AVANGRID employs more than 7,500 people and has been recognized by JUST Capital in 2021, 2022 and 2023 as one of the JUST 100 companies – a ranking of America's best corporate citizens. In 2023, AVANGRID ranked first within the utility sector for its commitment to the environment. The company supports the U.N.'s Sustainable Development Goals and was named among the World's Most Ethical Companies in 2023 for the fifth consecutive year by the Ethisphere Institute. AVANGRID is a member of the group of companies controlled by Iberdrola, S.A. For more information, visit www.avangrid.com.
Contacts
MEDIA:
Kim Harriman
kimberly.harriman@avangrid.com
203-343-4481