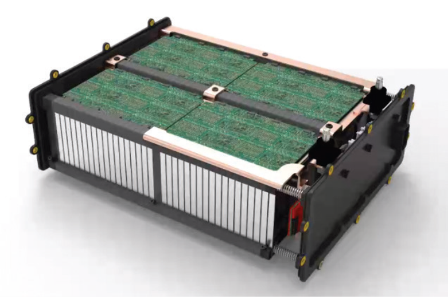 Breakthrough in Lithium-carbon battery technology
MAHLE Powertrain and Allotrope Energy have unveiled a new battery technology which offers ultra-fast recharging coupled with good power density. By combining the benefits of super capacitors and traditional lithium-ion batteries, the new lithium-carbon technology enables a full charge to be delivered in a similar time to refuelling an internal combustion-powered vehicle. In addition, Li-C cells are free from rare-earth metals, are fully recyclable, and are not susceptible to the runaway events The full details are to be presented by MAHLE Powertrain's Dr Mike Bassett at Cenex-LCV2021.
---

"Range anxiety is often quoted as the main barrier to electric vehicle adoption, but if the battery could be recharged in the same time it takes to refuel a conventional IC engine vehicle, much of that worry goes away," suggests Dr Mike Bassett, MAHLE Powertrain's Head of Research.

Allotrope Energy's lithium-carbon technology combines the benefits of super capacitors and traditional lithium-ion batteries to deliver a cell that can be recharged quickly and yet retains good energy density. The technology features a high-rate battery-type anode and a high-capacity electric double layer capacitor (EDLC)-style cathode, separated by an organic electrolyte.
---
The result is a battery cell with that suffers none of the thermal degradation effects experienced by traditional lithium-based batteries. Its stability, even at high temperatures, permits high current delivery and fast recharging, all without the need for complex external cooling or elaborate battery management systems.
---
Information Source: Read More–>
Oilandgaspress.com | Energy, Climate, Renewable, Wind, Biomass, Sustainability, Oil Price, LPG, Solar