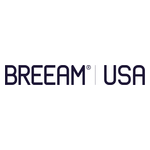 BREEAM Launches Public Consultation, Seeks Industry and Expert Feedback
Slated for 2024 launch, BREEAM Version 7 proposes updates to reflect latest Net Zero science, provide embodied carbon benchmarks and expand alignment with ENERGY STAR®
SAN FRANCISCO–(BUSINESS WIRE)–BREEAM, the globally recognized leading sustainable building assessment and certification developed by BRE Global ('BRE'), today announced the opening of its consultation on Version 7 of the program, seeking input from real estate industry professionals and sustainability experts to inform the standard's forthcoming update.
The updates proposed for BREEAM V7 aim to ensure that the criteria and guidelines instituted across BREEAM's family of standards reflect the latest research in relation to Net Zero Carbon (NZC); align with ENERGY STAR to facilitate data exchanges between the two online platforms and to support compatibility with the latest global ESG requirements for investors and jurisdictions; and ultimately facilitate decarbonization and data-driven sustainability efforts across the built environment. Notably, this is the first modular, cross-standard update spanning BREEAM's New Construction, Refurbishment and Fit Out, and In-Use standards.
"Much like our cities, neighborhoods and communities, the standards guiding building's energy, decarbonization, and wider sustainability efforts are always evolving," said Breana Wheeler, BREEAM's U.S. Director of Operations. "And while we continue to work incredibly hard to ensure Version 7 reflects the latest science, having direct feedback and input from our clients, partners, informed experts and the industry as a whole is a critical part of our process."
In leading this latest update, BREEAM is working to provide owners and operators across the global commercial real estate market with the performance information they need to drive impactful sustainable progress cross-portfolio. Through the various expansions and advancements proposed to the standard's content, users may be better prepared to identify and address the link between assets' energy consumption, net zero and embodied carbon efforts, and financial performance — while also gaining meaningful insights into exposure to key risks.
Various updates planned for V7 include, but are not limited to:
Updates to criteria surrounding energy performance, including alignment and expanded coordination with ENERGY STAR. Owners and operators will benefit from a smooth transfer of data between platforms and further leveraging of the data collected to understand performance.
The ability to specifically track Net Zero performance, allowing users to quickly gauge asset and portfolios' overall environmental performance and identify areas for improvement.
Deploying a rigorous methodology to assess whole life carbon. By suggesting the integration of global embodied carbon benchmarks — a measure yet to be taken by any existing standard — BREEAM may provide users throughout the market with an opportunity to make more informed decisions about the materials and products, carving a pathway toward Scope 3 emission reductions.
Increasing alignment with EU Taxonomy to support global compliance.
Adopting data quality improvements that support consistent data capture across the various BREEAM standards.
The public consultation will remain open to feedback through June 30th at 5pm ET, with a planned launch of the updated standards in early 2024. Anyone interested in participating in the consultation can do so here.
About BRE & BREEAM
BRE is a world leading, multi-disciplinary, building science center with a mission to improve buildings and infrastructure, through cutting-edge research and knowledge generation. BRE maintains a range of products, services, standards and qualifications that are used around the world to bring about positive change in the built environment. Learn more at www.bregroup.com.
BREEAM is the world's leading science-based suite of validation and certification standards for the sustainable built environment. Since 1990, its third-party certified standards have helped improve asset performance at every stage, from design through construction, to use and refurbishment. Millions of buildings across the world are registered to work towards BREEAM's holistic approach to achieve ESG, health and Net Zero goals. It is owned by BRE – a profit-for-purpose organization with over 100 years of building science and research background. Learn more about BREEAM in the US at www.bregroup.com/breeamusa.
Contacts
MEDIA
Antenna Group