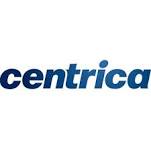 British Gas partners with St Modwen Homes in first carbon neutral homes
St. Modwen Homes, one of the UK's leading developers of new communities and high-quality homes, has launched two brand-new carbon negative properties at its Heathy Wood development in Copthorne, making it the first major housebuilder to have developed and completed affordable homes of this kind.
The homes are part of a trial that will demonstrate the potential to deliver some of the most energy efficient and commercially scalable properties in the world.
The three-bedroom homes are designed to produce more energy than they consume and could reduce a family's total energy bills by 52%1 when compared with a standard new build house and around 79% compared with the average UK home.
Simple improvements to building fabric, insulation, and ventilation have transformed the efficiency of the homes compared to traditional builds, with the properties 10 times as airtight as industry standards2.
The homes are also fitted with photovoltaic solar panels, a battery, an electric vehicle charger, an air-source heat pump, a smart hot water tank, heat recovery ventilation and a wastewater heat recovery unit to minimise energy use and reduce emissions.
Due to the shift in reliance on fossil fuels to usage of electric-powered technology, the homes are also capable of delivering a 125% reduction in CO2 emissions compared to current standards.
The homes are built with a timber frame and the foundations have been formed using low-carbon concrete, meaning the embodied carbon has also been reduced from the outset.
Working in partnership with British Gas, the homes will be fitted out with Hive Smart Home technology. This will include elements like a Hive smart thermostat and smart radiator valves to enable the household to control their usage. British Gas has also installed an electric vehicle charger for further energy efficiency outside the home.
---
Information Source: Read More
ENERGY | ELECTRIC POWER | NATURAL GAS | AUTOMOTIVE | CLIMATE | RENEWABLE | WIND | TRANSITION | LPG | OIL & GAS | SOLAR | ELECTRIC VEHICLES| BIOMASS | SUSTAINABILITY | OIL PRICE |