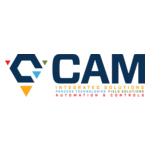 CAM Integrated Solutions Appoints VP of Project Delivery
Jason Hardwick to Spearhead Project Execution
HOUSTON–(BUSINESS WIRE)–CAM Integrated Solutions, LLC (CAM), a leading provider of integrated solutions for the energy industry, is pleased to announce the appointment of Jason Hardwick as the Vice President of Project Delivery. With over 30 years of experience in the industry, Hardwick brings a wealth of knowledge and expertise to his new role.
Throughout his career, Hardwick has demonstrated exceptional leadership and a deep understanding of the oil and gas sector, particularly in the pipeline industry. His extensive experience encompasses a broad spectrum of project execution, ranging from major projects with capital values exceeding $5 billion to minor pipeline laterals.
One of Hardwick's notable strengths lies in his direct P&L management responsibility, as well as his expertise in M&A and O&M. He has successfully executed various projects, including FERC and state-regulated pipelines, both liquid and gas, measurement facilities, compressor stations, and pump stations.
Hardwick's comprehensive skill set includes project management, design, estimating, scheduling, cost control, hydraulics, field engineering, construction management, construction, material coordination, cost accounting, technical writing, and other related aspects of oil, gas, and product pipelines constructed at multiple locations within the continental United States.
"We are thrilled to welcome Jason Hardwick to our team as the Vice President of Project Delivery," said Craig Pierrotti, CEO. "His extensive industry experience and proven track record in successfully managing and executing projects of all scales will be instrumental in driving our company's growth and delivering exceptional value to our clients."
In his new role, Hardwick will spearhead the project delivery function, overseeing the end-to-end execution of projects and ensuring the highest standards of quality, safety, and efficiency. He will work closely with cross-functional teams to optimize project performance, enhance operational processes, and foster strategic partnerships to further strengthen the company's position in the energy industry.
"I am honored to join CAM and lead the Project Delivery team," said Hardwick. "I look forward to leveraging my experience and expertise to deliver excellence in project execution and contribute to the company's continued success."
About CAM Integrated Solutions, LLC (CAM)
CAM Integrated Solutions, founded in 2015, provides integrated EPCM solutions for the energy sector. CAM provides clients with a wide range of services, from concept to in-service, including engineering and design, procurement, fabrication, construction management, right-of-way, and automation and controls. CAM's multi-talented, operator-experienced team delivers consistent results for simple or complex projects. For more information, visit www.camintegrated.com.
Contacts
Media Contact:
Kelli Hardin
khardin@camintegrated.com
832-533-8202
camintegrated.com