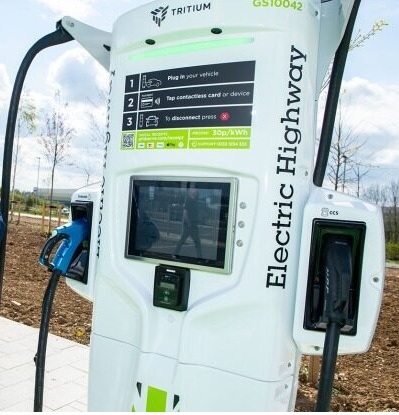 GRIDSERVE now owns Ecotricity's EV charging network
Ecotricity the world's first green energy company, confirmed the sale of its pioneering Electric Highway – the world's first national charging network for electric cars, to GRIDSERVE .
---
The sale will enable Ecotricity to push new boundaries in its core green energy business – with innovations like Britain's first Green Gasmill – a revolutionary process of making 'natural gas' for the grid simply from grass. It will also bring forward a series of solar and battery storage projects to be built without government support, while expanding its Sky Mining facility – a world first carbon capture and storage process that turns atmospheric carbon dioxide into diamonds.
---
The Electric Highway began a decade ago and played a pivotal role in kickstarting the country's electric car revolution, enabling early adopters to drive the length and breadth of Britain. In a decade, charging has leapt from 3-pin plugs and 7kW charging to the current state-of-the-art 350kW, capable of providing 100 miles of charge in around 5 minutes, while typical car range has increased from 80 miles to over 300.
---
This technical progress and rapid price convergence of new electric cars with their fossil counterparts has seen more than 500,000 plug-in cars now on UK roads – with around 7% of new vehicles sales so far in 2021 being pure electric vehicles. Many of the world's largest car manufacturers have announced dates for the final production of fossil powered cars and the Government have put a long stop on this by announcing a ban on the sale of new petrol or diesel vehicles by 2030. The unlikely electric vehicle revolution that began 10 years ago will be nearing completion in only ten more.
---
Information Source: Read Full Release ..–>
---