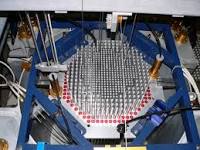 EDF to continue operation at Heysham 1 and Hartlepool power stations
Two nuclear power stations in the North of England are expected to keep generating zero-carbon electricity for longer, helping deliver more energy security for the UK.
Heysham 1, in Lancashire, and Hartlepool, in Teesside both mark 40 years of generation this year. In 2009, when EDF took responsibility for the fleet, they were due to end generation in 2014. EDF invested significant resources to enable the forecast to move to 2024. This has now been moved out by a further 2 years to March 2026.
The decision has been made after a rigorous review by EDF of the technical and commercial cases for life extension.
In particular, positive inspections of the graphite reactor cores during 2022 have increased confidence that the stations can generate for longer and continue to meet stringent regulatory standards.
---
Information Source: Read More "
Energy Monitors , Electric Power , Natural Gas , Oil , Climate , Renewable , Wind , Transition , LPG , Solar , Electric , Biomass , Sustainability , Oil Price , Electric Vehicles,