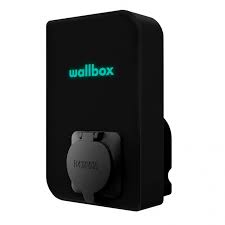 Edison Energia and Menlo Electric select Wallbox for EV chargers offering
Edison Energia, Poland's leading renewables player with over 1,200 PV home installations monthly, has selected Wallbox to provide its primary EV charging solution. The decision marks another milestone in Edison Energia's aspiration to become a "one-stop-shop" for all energy-related needs of homeowners and companies. For Wallbox, the cooperation means access to 8,000 homeowners who had PV systems installed by Edison Energia in 2020 alone, as well as 10,000+ homeowners visited by Edison Energia's salespeople monthly.
---
Poland's EV market is much smaller than in Western Europe, but is catching up rapidly. In 2020 close to 10,000 electric vehicles were registered in Poland, almost 2,5 times more than in 2019. Polish Alternative Fuels Association forecasts domestic electric vehicle fleet to grow to 500 thousand by 2025. This growth will need to be accompanied by a commensurate growth in charging stations, both: private and public. There were 1364 public charging stations at the end of 2020 across the nation.
---
Edison Energia's decision was preceded by a detailed market scan. As company's Chief Commercial Officer, Kamil Sankowski, explains: Similarly to our cooperation with Buderus brand in heat pumps launched last year, we wanted absolute certainty that the solution we're offering is of the highest quality. Through our cooperation with Wallbox, we aim to strengthen Edison Energia's position as Poland's highest-rated renewable solutions installer.
---
Wallbox' solutions will also be offered to investors, installers, and wholesalers across Central Europe through Edison Energia's subsidiary, Menlo Electric. Menlo Electric provides PV and renewable energy equipment to 5 countries across the region and plans to enter 5 more in 2021.
Wallbox is a leading energy management company that manufactures smart charging solutions for electric vehicles. Combining state-of-the-art technology with exceptional design, Wallbox creates a smart ecosystem that improves the way we manage, use, and store energy while its mission is to make a significant player to reduce the world's dependence on fossil fuels.
---
"At Wallbox we don't want to be the biggest, we want to be the best, therefore we are delighted to work with the best partners possible in Poland to create a strong 360 offer in charging solutions with all the associated benefits for the consumer. Both Edison Energia and Menlo Electric are extremely driven, dynamic, and proactive companies that together with us are able to offer game-changer products and services and collaborate in the bigger mission of unlocking electromobility around the world", said Moises Barea, Wallbox Director Mid and New Markets.
Barea added that the market size for the eMobility industry, only in the residential segment in Poland, is estimated to be over 6M EUR this year and this partnership represents one step further towards Wallbox's mission of making the electromobility more accessible to everyone.
Edison Energia and Menlo Electric carry the entire range of Wallbox AC Chargers that include Pulsar Plus, Commander 2, Copper SB, and a wide array of accessories, ensuring that end-consumers can enjoy the full potential of Wallbox's smart ecosystem.
---
Information Source: Read More…..
Submitted Press release by: Agata Sacharczuk