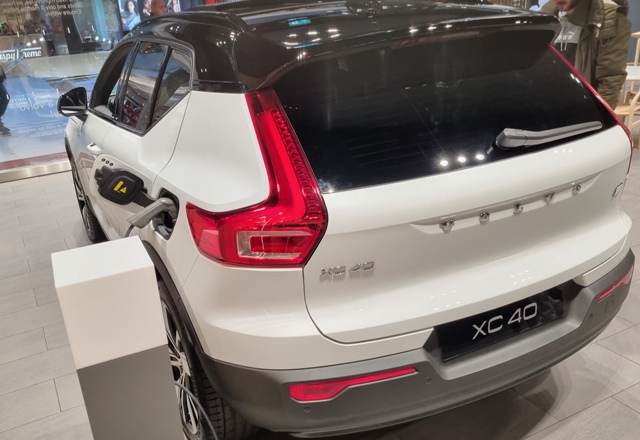 Energy News As Reported
London, March 20, (Oilandgaspress): WTI Crude stood at $65.85/bl, Brent Crude at $72.07
crude oil futures fell by about $1/bbl m-o-m in February as optimism surrounding China's reopening faded in the face of the hawkish drift in central bank policy. WTI continued to slump in physical differentials amid ongoing US crude stock builds. Prices fell a further $3/bbl in March as macroeconomic worries escalated following the collapse of Silicon Valley Bank. Read More
---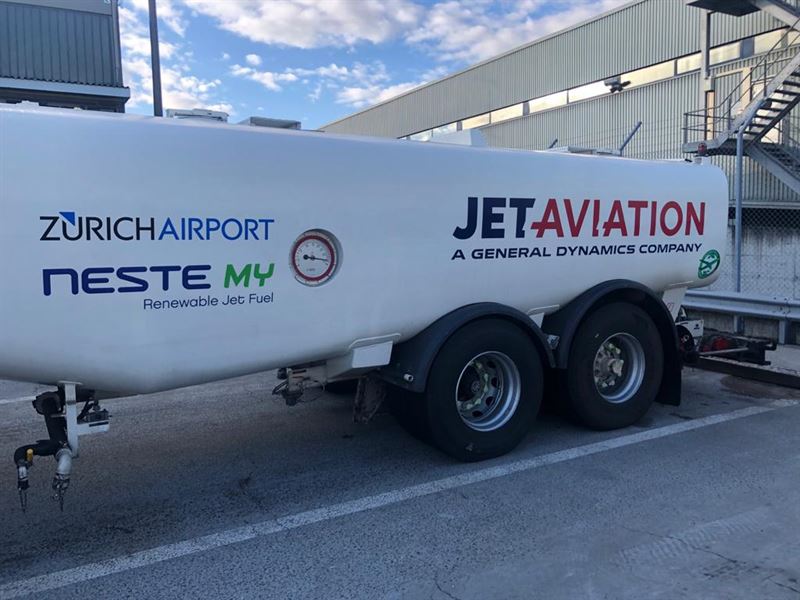 Neste is partnering with Catom in the Netherlands to increase the supply and distribution of Neste MY Renewable Diesel™ and to contribute to the reduction of greenhouse gas emission in the transport sector. Catom is a Dutch company active in the trade, distribution and sales of fuels and lubricants. With its subsidiary OK Oliecentrale, Catom is market leader in the Netherlands in selling high-quality fuels to end-customers in the Netherlands. Combined with Catom's storage facilities at strategic locations and dedicated logistics – both over land and water – the availability of Neste MY Renewable Diesel will further increase in the Dutch market.
"We are very proud to welcome Catom as a new distributor. This means a strong logistics presence and a very capable B-to-B sales organization across the Netherlands for Neste MY Renewable Diesel," says Peter Zonneveld, Vice President Sales Renewable Road Transport Europe and APAC at Neste. "With Neste MY Renewable Diesel greenhouse gas emissions can be reduced by as much as 75 to 95%* compared to fossil diesel," Peter Zonneveld continues. "We are a fast growing company, with ambitious goals. And very proud to be able to add Neste MY Renewable Diesel to our portfolio of fuels. A step forward that connects seamlessly to our ambitions to be able to answer our end customers' current needs and wishes when it comes to transportation and sustainability," says Jan Willem Westerhuis, CEO of Catom. Read More
---
COP28 President-Designate Sultan Al-Jaber visited our headquarters in Paris last week for a special event on the role of the energy sector in accelerating climate action in the lead up to the global UN climate change conference, which is taking place this November in Dubai. Ambassadors representing over 50 countries from across the globe – accounting for around 80% of global CO2 emissions – as well as leaders from major energy companies were in attendance. The roundtable meeting was an opportunity for Dr Al-Jaber, who is leading the United Arab Emirates' COP28 Presidency, to outline his priorities for the climate conference. It allowed countries present – a diverse group of advanced, emerging and developing economies spanning Africa, the Americas, Asia-Pacific, Europe and the Middle East – to give their perspectives, pose questions and make suggestions. In his opening remarks introducing Dr Al-Jaber, our Executive Director Fatih Birol said a successful COP28 is vital for all countries because the Paris Agreement target of limiting global warming to 1.5°C – and therefore the future of the planet – is at risk. He added that COP28 gives the UAE the opportunity to demonstrate leadership on climate action for other oil and gas producers, setting a path that moves them away from over-reliance on hydrocarbons towards a cleaner and more secure future. The IEA will help map out this path with a special report that we will publish ahead of COP28 on the role of oil and gas producers in the transition to net zero emissions. Dr Al-Jaber, who also had a separate bilateral meeting with Dr Birol during his visit, said the IEA was an important stop on his current international "listening tour", describing the IEA as "the global headquarters of energy" and highlighting our Agency's role as a thought leader that helps guide global energy policy and improve knowledge and understanding of energy systems worldwide. After his meetings at the IEA, Dr Al-Jaber also met with President Emmanuel Macron of France and several French ministers, political figures and civil society leaders. In his remarks during the roundtable, Dr Al-Jaber underlined the scale of the world's energy and climate challenges and stressed that incremental change will not be enough to overcome them. He said that meeting the world's fast-growing energy needs while dramatically reducing emissions is one of the most complex challenges that humanity has ever faced. And he called for transformational progress in all the key areas of mitigation, adaptation, climate finance, and loss and damage. Read More
---
Russia was the single largest crude oil supplier to China in January and February, overtaking Saudi Arabia which was the number-one supplier of oil to China last year, according to Chinese customs data cited by Reuters. As China accelerated the buying of cheap Russian crude oil at discounts to international benchmarks, Chinese imports of crude from Russia jumped by 23.8% year over year to 1.94 million barrels per day (bpd) in January and February 2023, per the data reported by China's General Administration of Customs. China reports trade and economic data for January and February together to remove distortions around the fluctuating week-long Lunar New Year holiday. In the first two months of this year, Russia beat Saudi Arabia to the top spot of Chinese crude oil suppliers as imports of Saudi crude fell by 4.7% to the equivalent of 1.72 million bpd, compared to 1.81 million bpd for the same period of 2022. Read More
---
Quick and reliable flame detection made even easier with latest SpyglassTM series Teledyne Gas and Flame Detection is unveiling its SpyglassTM SG50-F series of flame detectors to make the safeguarding of people and assets easier than ever before. With updated optics and algorithms, and onboard video in either colour or near-infrared options, the SG50-F series offers superior performance and security. For any facility to protect its most valuable resources such as human lives and capital assets, reliable flame detection systems are a necessity. SpyglassTM SG50-F series open-path flame detectors elevate the level of reliability and functionality available in comparison with existing flame detection products on the market.
Notably, these innovative flame detectors come equipped with HD video capabilities, allowing for the detection of fires that may not be visible to the naked eye. Colour video is effective in detecting fuel fires like gasoline and jet fuel, while the near-infrared video option can detect fires caused by other fuels such as hydrogen and methanol. The on-board video also enables remote confirmation of fire situations and provides valuable information on fire progression and suppression methods. Such information can prove vital in responding to fire emergencies and enabling users to make important safety decisions from a remote location.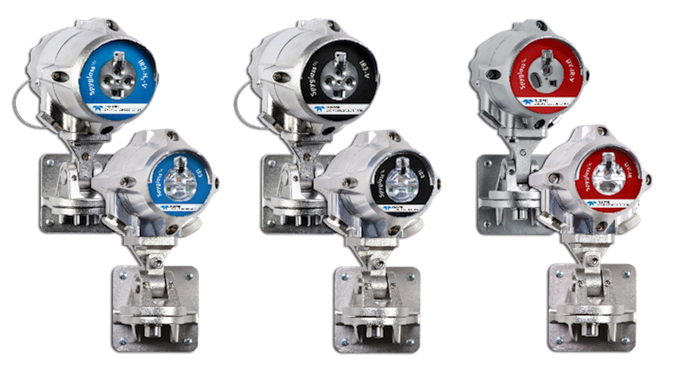 SpyglassTM series products from Teledyne Gas and Flame Detection feature a robust and durable housing. Made from 316L stainless steel to meet IP66/IP68 and NEMA 250 6P protection rating standards, the enclosure houses state-of-the-art optic technology and advanced software algorithms, enabling rapid and reliable fire detection. The range offers improved optical flame detection capabilities, with a quicker detection time and better performance even over extended distances. They can serve as a cost-effective alternative to employing multiple line of sight point gas detectors, which would entail higher initial costs and maintenance expenses. Notably, these detectors also offer industry-leading false alarm immunity to several challenging environments while performing in adverse climates.
Carrying a wide range of global approvals that include ATEX, FMus, FMc, IECEx, EACX and SIL2, all
SpyglassTM flame detectors work by analysing the absorption of radiation caused by gases in the atmosphere and comparing it to background atmospheric absorption. They come with triple infrared (IR3) and UV-IR options to suit a range of applications. The IR3 version is specifically designed to detect hydrocarbons, making it ideal for applications such as refineries, oil and gas platforms, FPSO (floating production storage and offloading) systems, petrochemical plants, marine facilities, compressor stations and turbine enclosures. There is also an IR3-H2 option for hydrogen and energy transition applications.
For those seeking a solution for both hydrocarbon and non-hydrocarbon fires, look no further than the UV-IR option, which is perfect for battery rooms, as well as ammonia and metal-based applications. There is even a UV-IR-F option offering suitability for munitions facilities. Supplied with configuration and video display software, the SpyglassTM SG50-F series offers multiple output options for easy detector communication, such as 4-20mA, Modbus, HART and relays. Read More
---
Five Just Stop Oil Supporters have been found guilty of aggravated trespass, after causing disruption to one of largest oil terminals in Europe in 2022. The Just Stop Oil supporters were demanding that the government halt licensing and consents for the development of any new fossil-fuel projects in the UK. Read More
---
Oil and Gas Blends
Units
Oil Price $
change
Crude Oil (WTI)
USD/bbl
$65.85
—
Crude Oil (Brent)
USD/bbl
$72.07
—
Bonny Light
USD/bbl
$73.32
Down
Saharan Blend
USD/bbl
$73.25
Down
Natural Gas
USD/MMBtu
$2.38
Upn
OPEC basket 17/03/23
USD/bbl
$74.11
Up
At press time 20 March 2023
---
Baker Hughes Rig Count
U.S. +8 to 754 Canada -16 to 207
---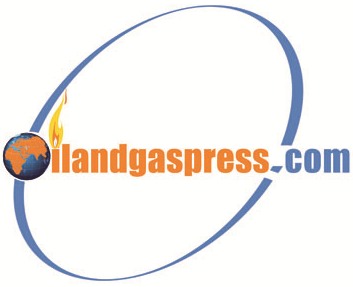 OilandGasPress Energy Newsbites and Analysis Roundup | Compiled by: OGP Staff, Segun Cole @oilandgaspress.
Disclaimer: News articles reported on OilAndGasPress are a reflection of what is published in the media. OilAndGasPress is not in a position to verify the accuracy of daily news articles. The materials provided are for informational and educational purposes only and are not intended to provide tax, legal, or investment advice.
Information posted is accurate at the time of posting, but may be superseded by subsequent press releases
Please email us your industry related news for publication info@OilAndGasPress.com
Follow us: @OilAndGasPress on Twitter |
Oil and gas press covers, Energy Monitor, Climate, Renewable, Wind, Biomass, Sustainability, Oil Price, LPG, Solar, Marine, Aviation, Fuel, Hydrogen, Electric ,EV, Gas, energy monitors,TotalEnergies, Shell, BP, Chevron